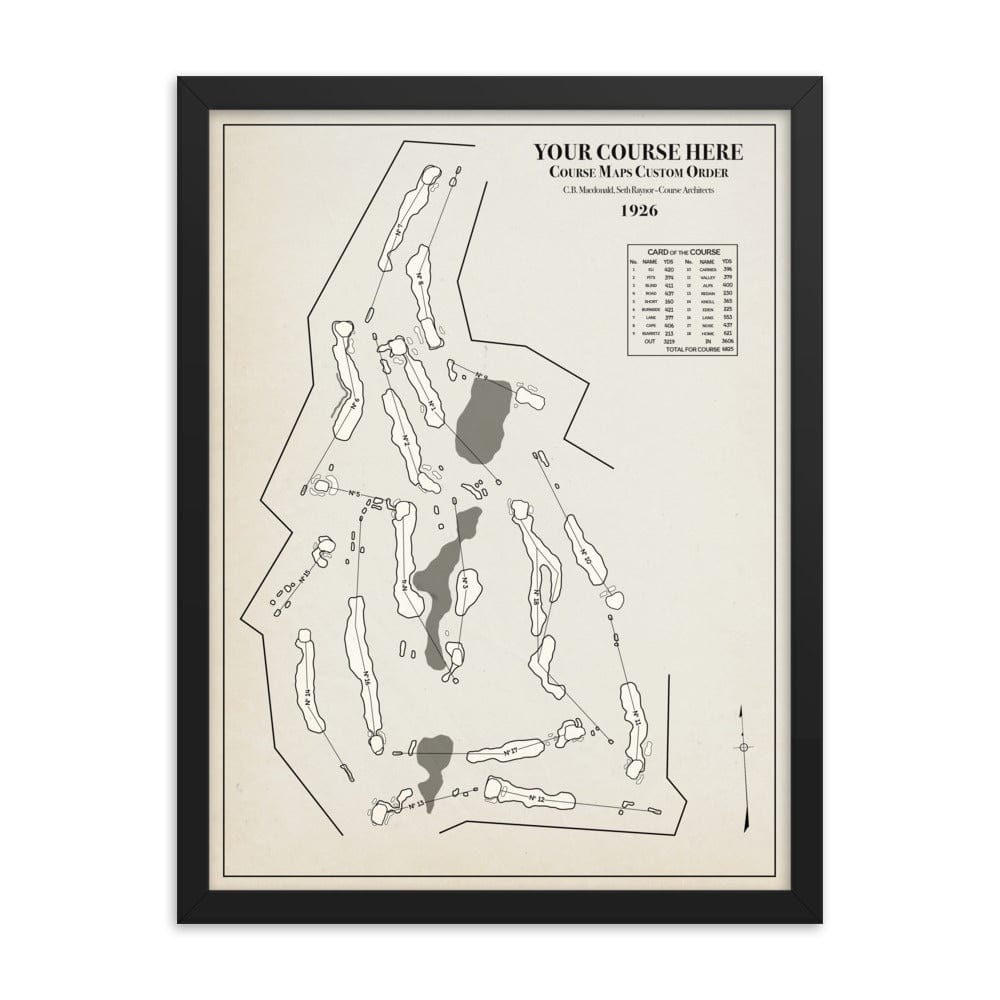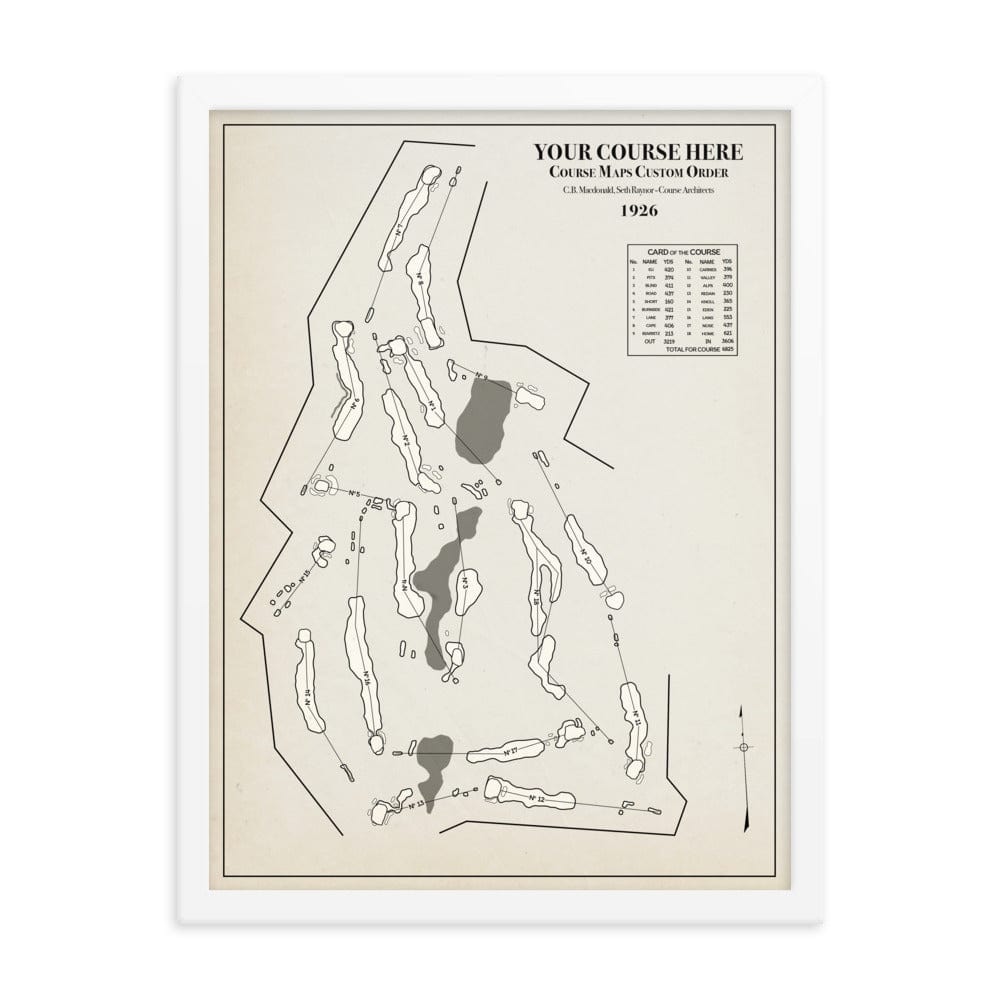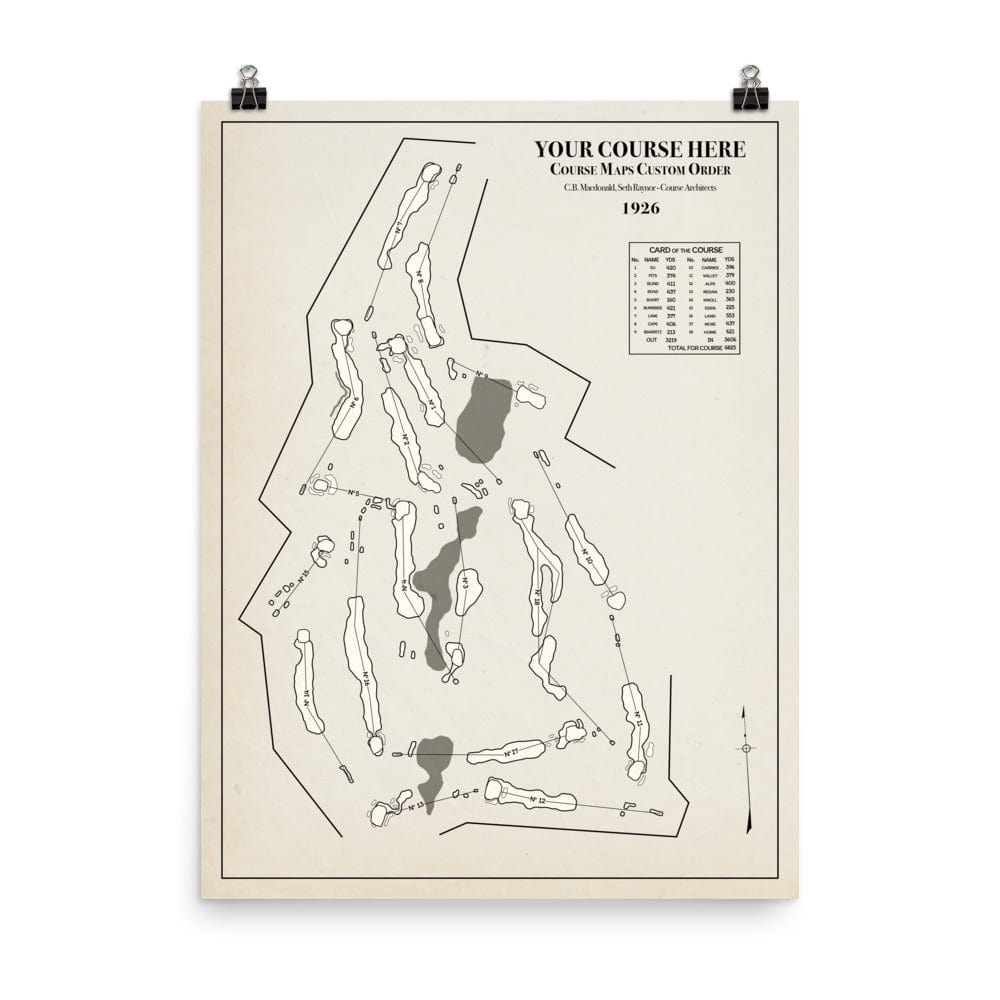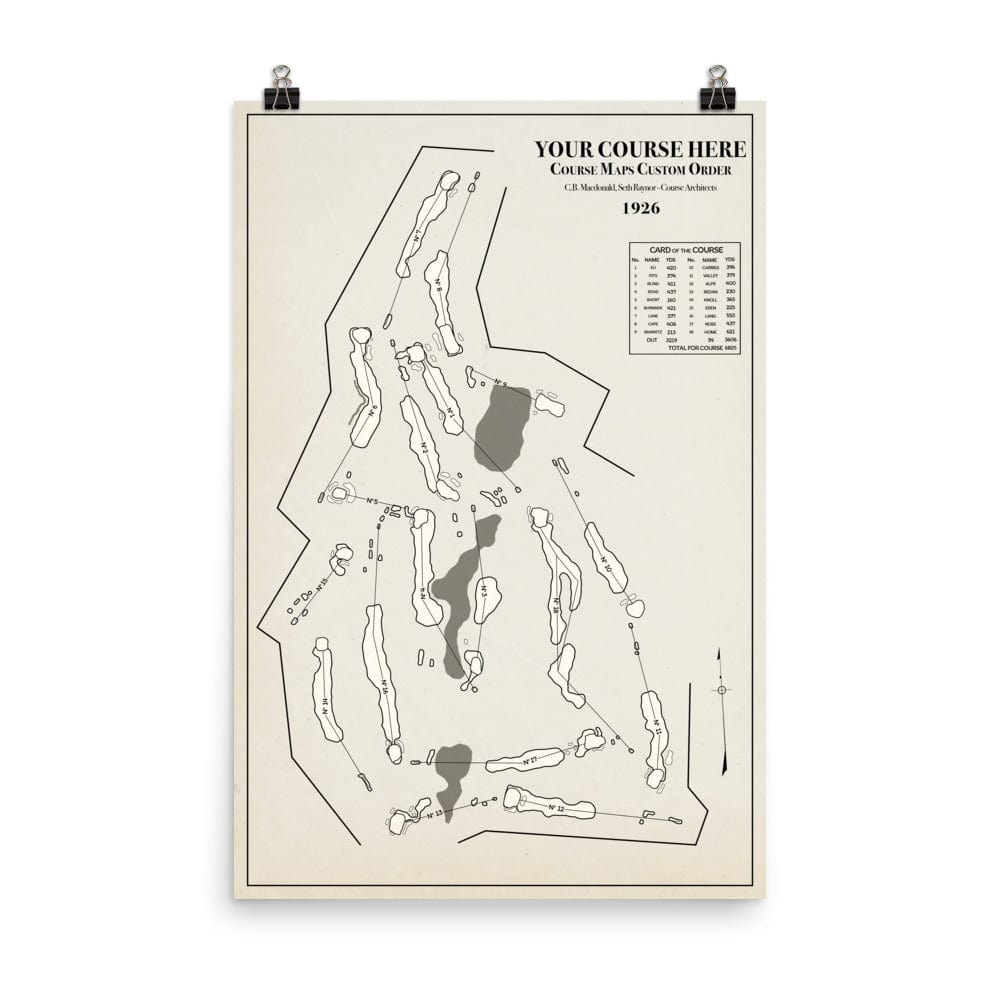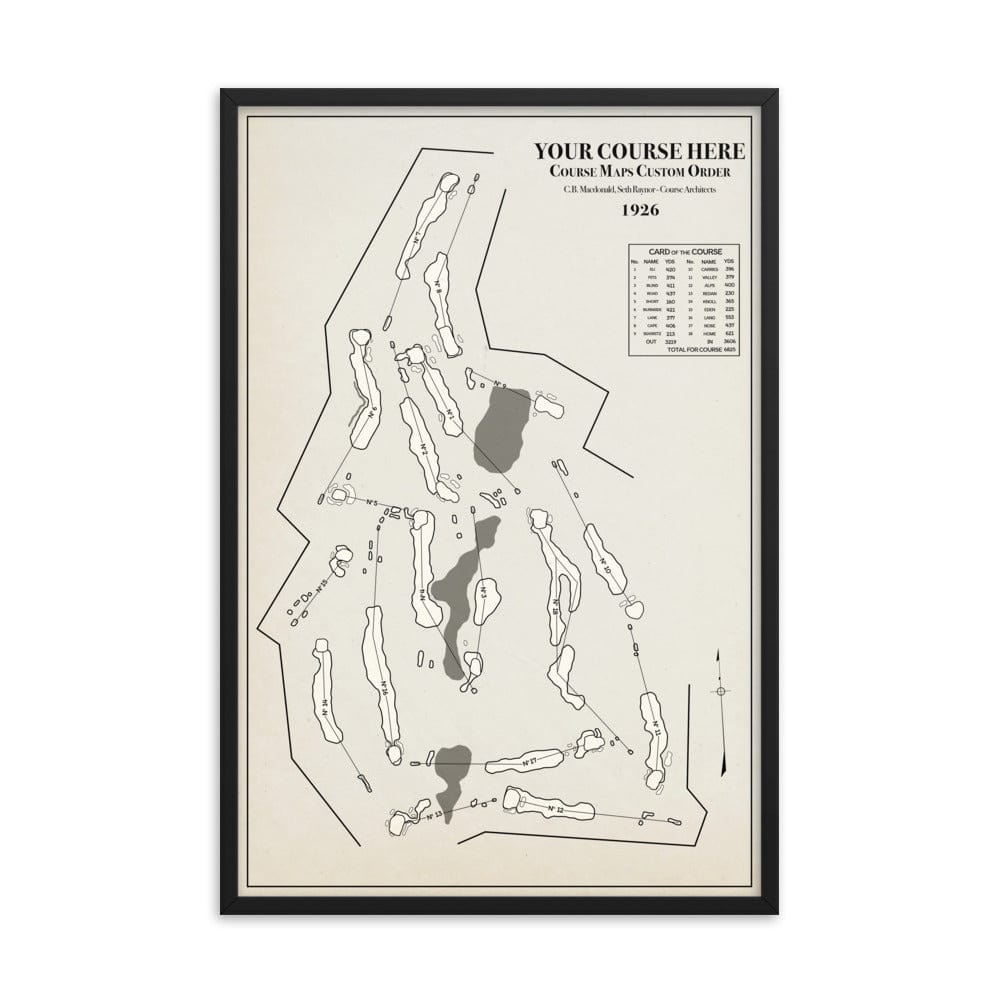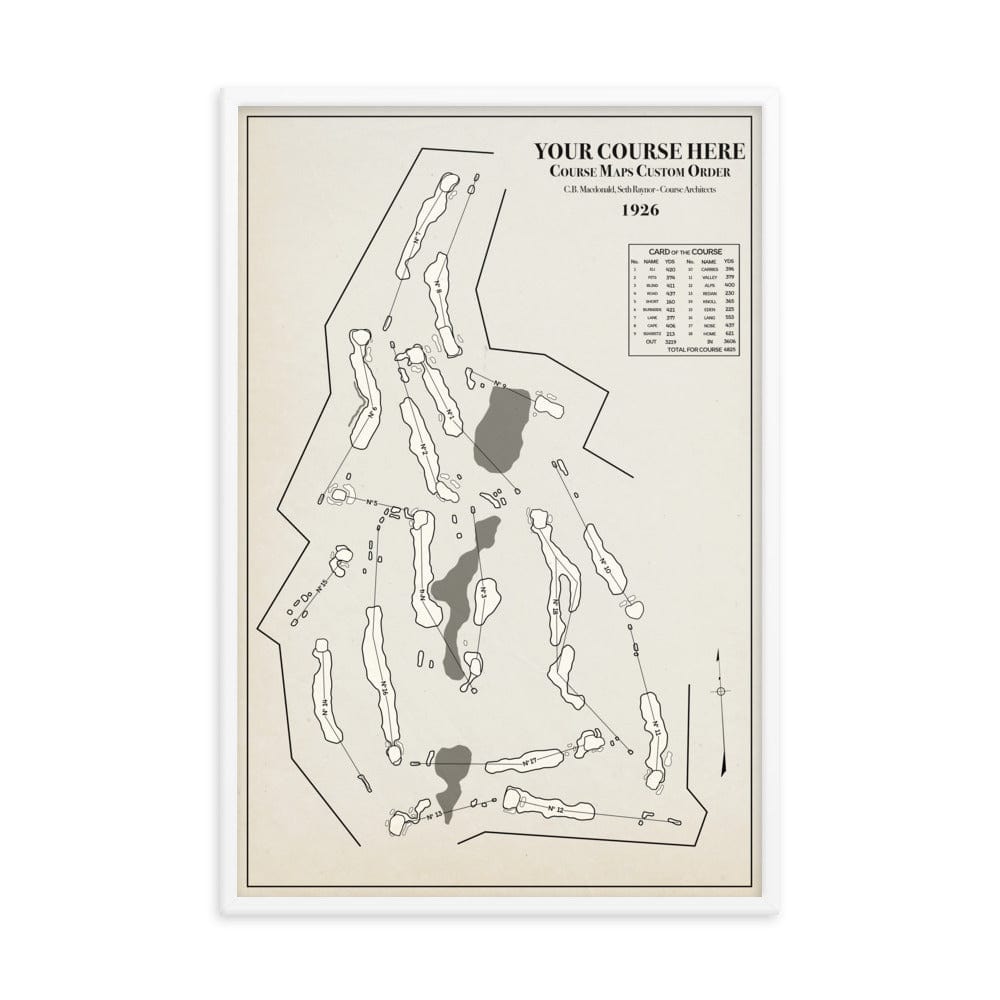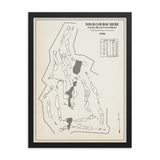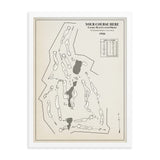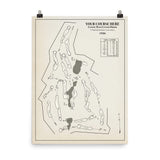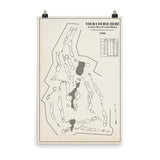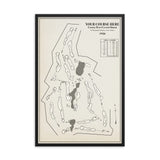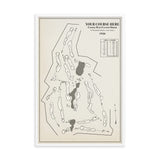 Custom Order - Architect Series
---
Looking for something a little more stylized than our classic designs? Our Architect Series designs offer exactly that! These framed and unframed prints call to mind the hand-drawn plans put together by golden age golf course architects. Architect Series orders are painstakingly rendered to include things like property boundaries and natural features, all with an authentic vintage feel. 
Same rules apply here as our regular custom orders. All we need to get to work is the name & location of the course. Turnaround time is typically between 2 and 3 weeks, depending on shipping service. 
Standard orders ship within 1-3 days after order is placed. Custom orders ship within 14 days.
Custom Order - Architect Series