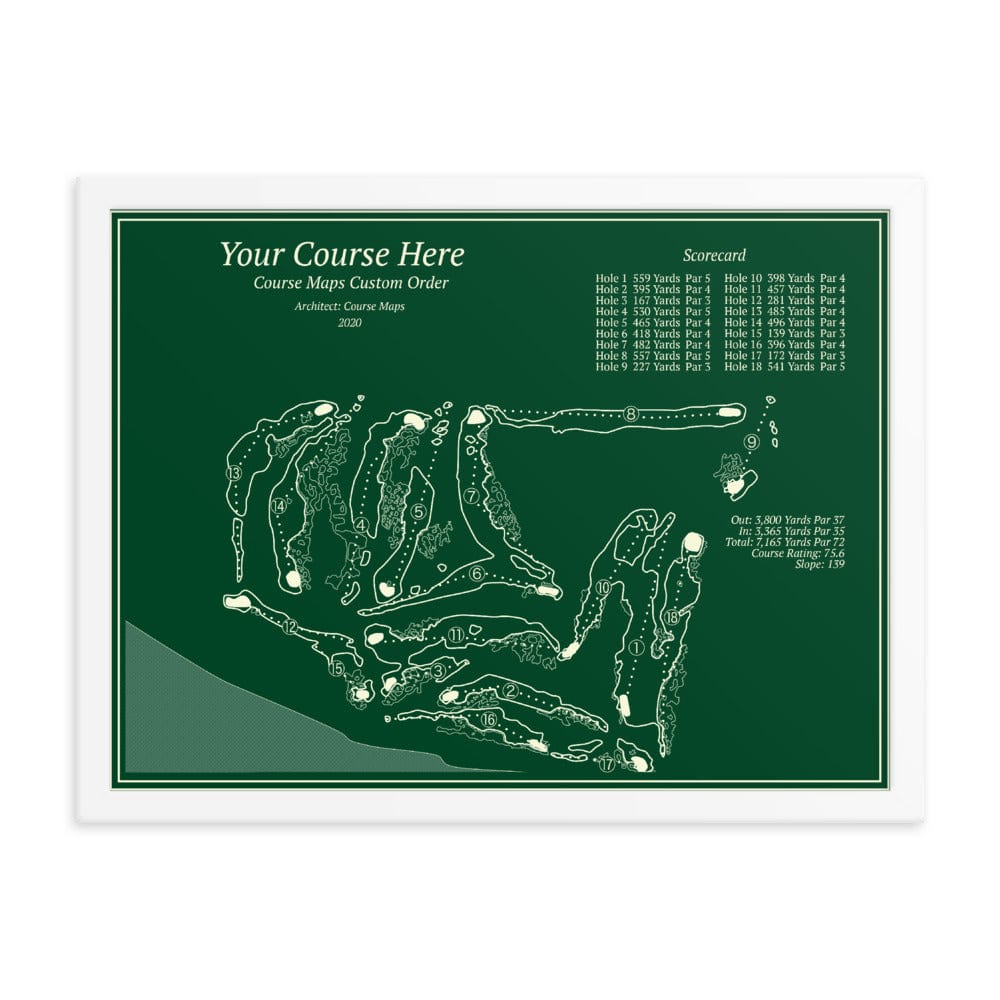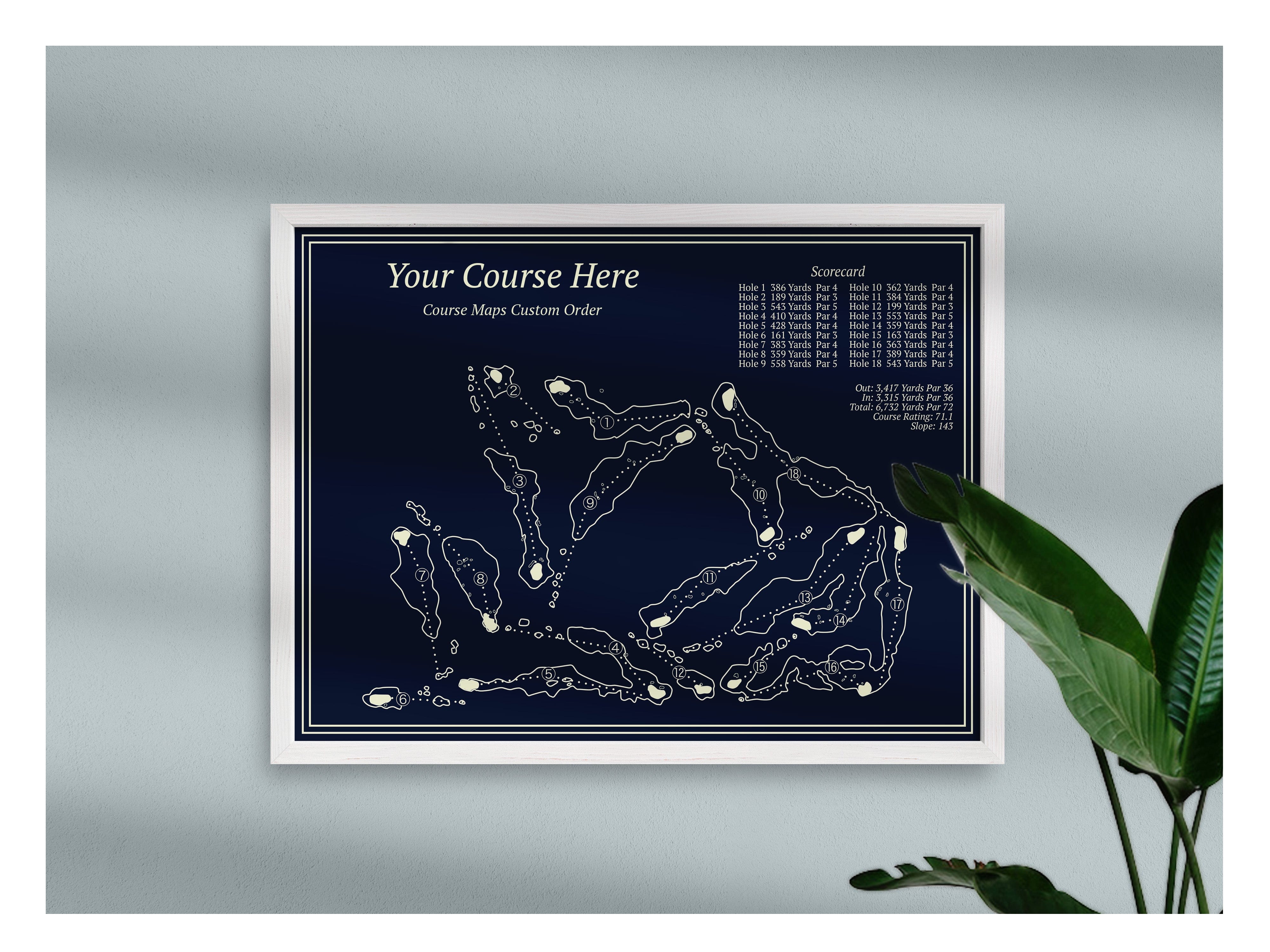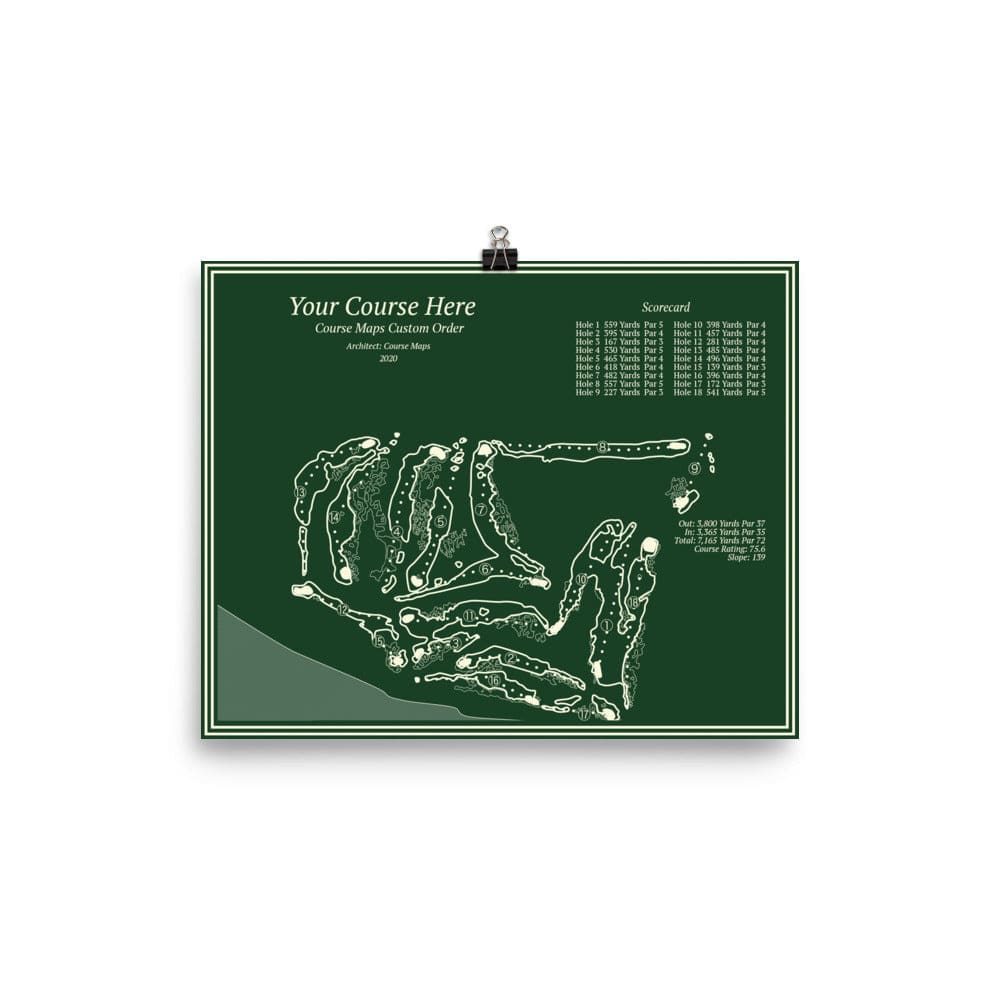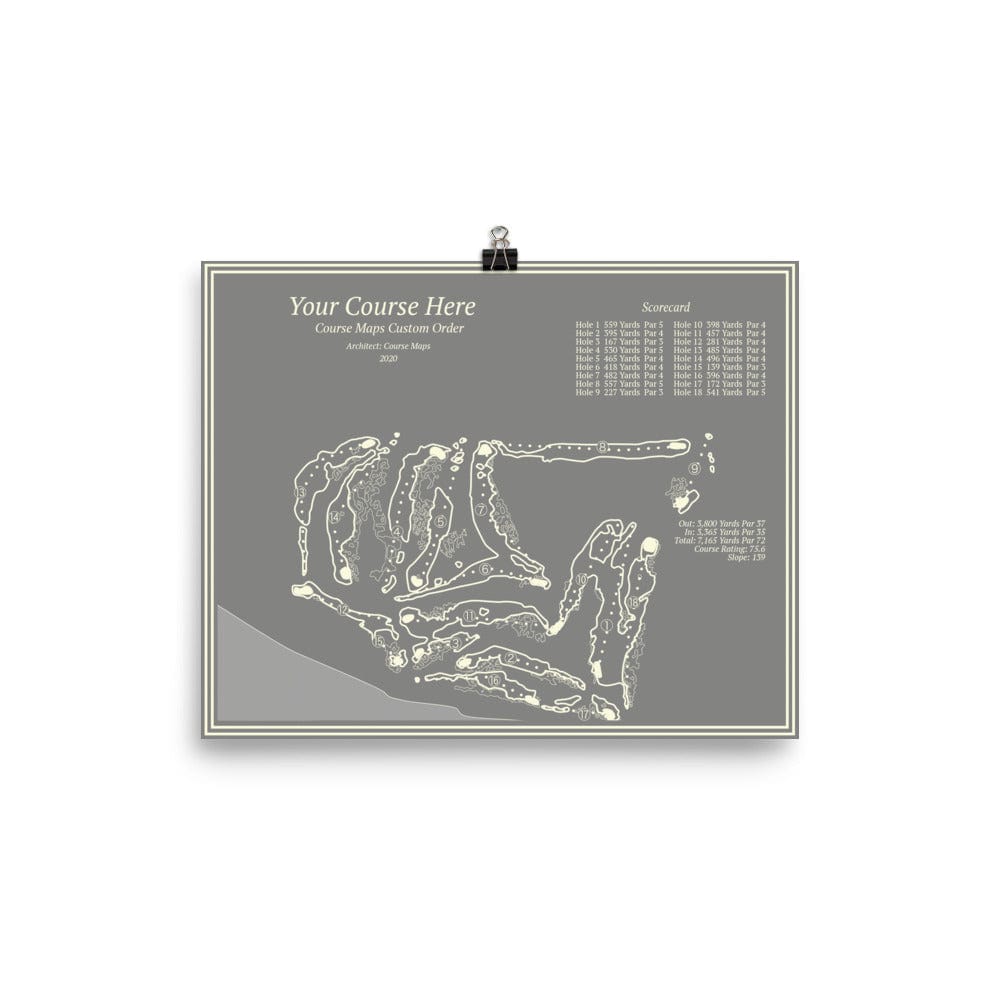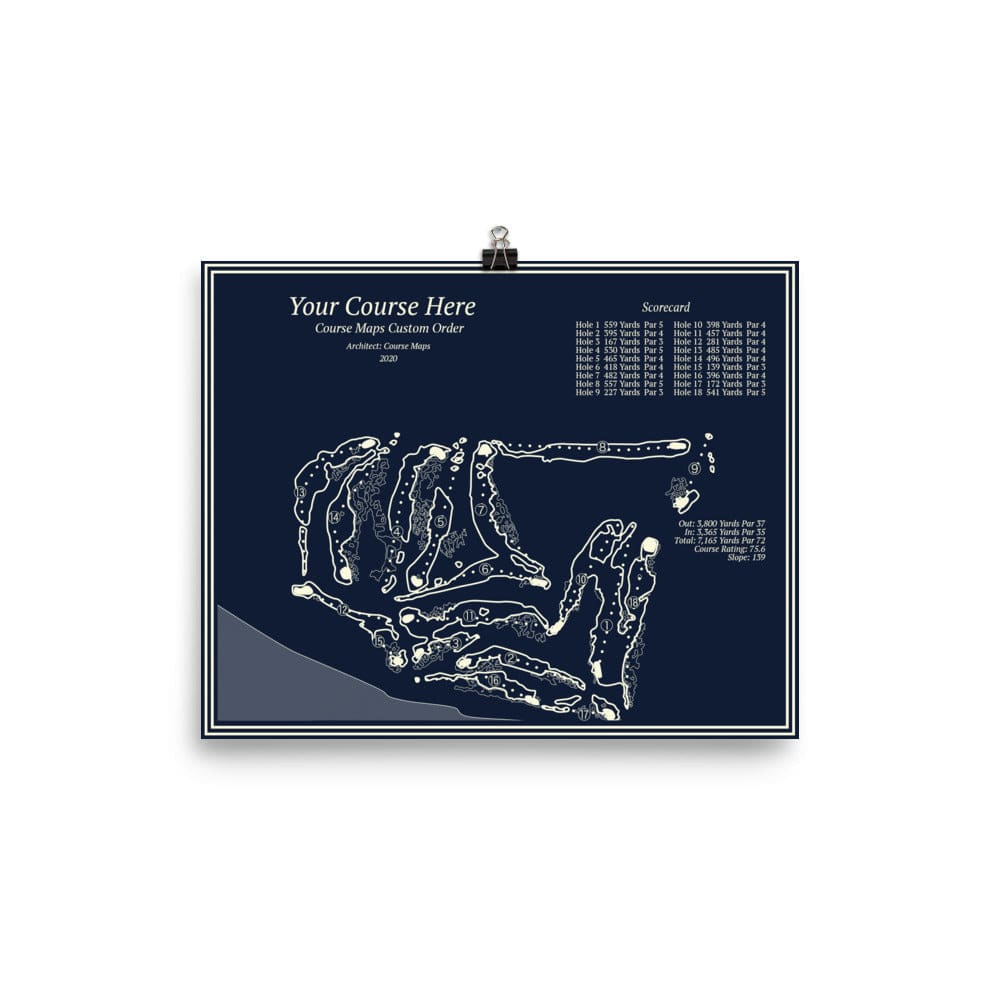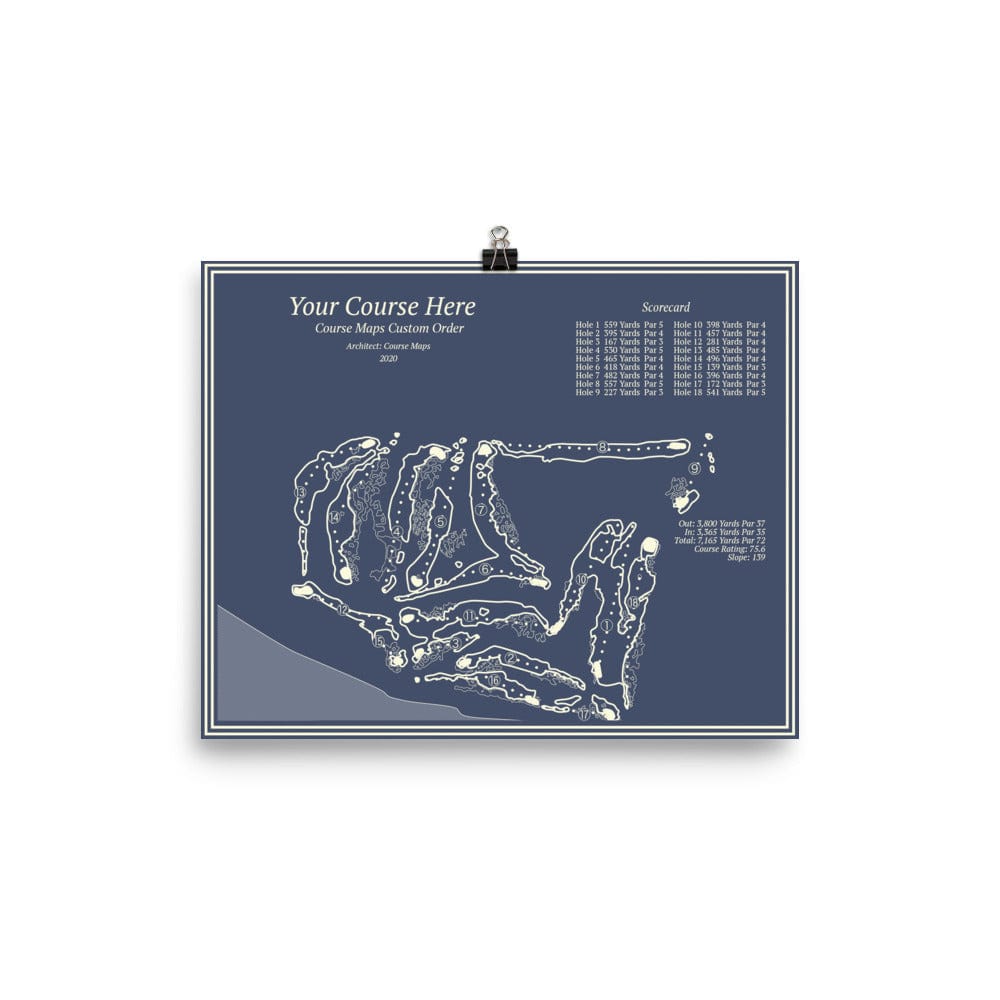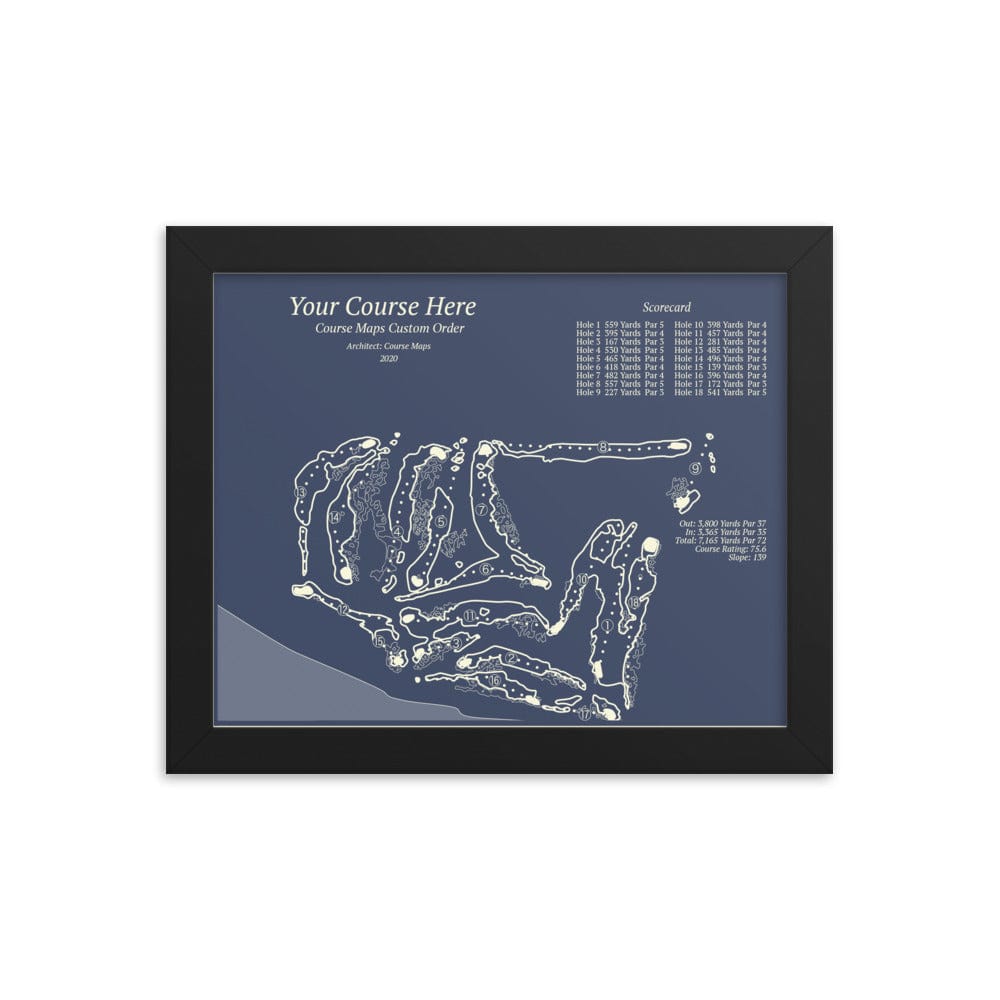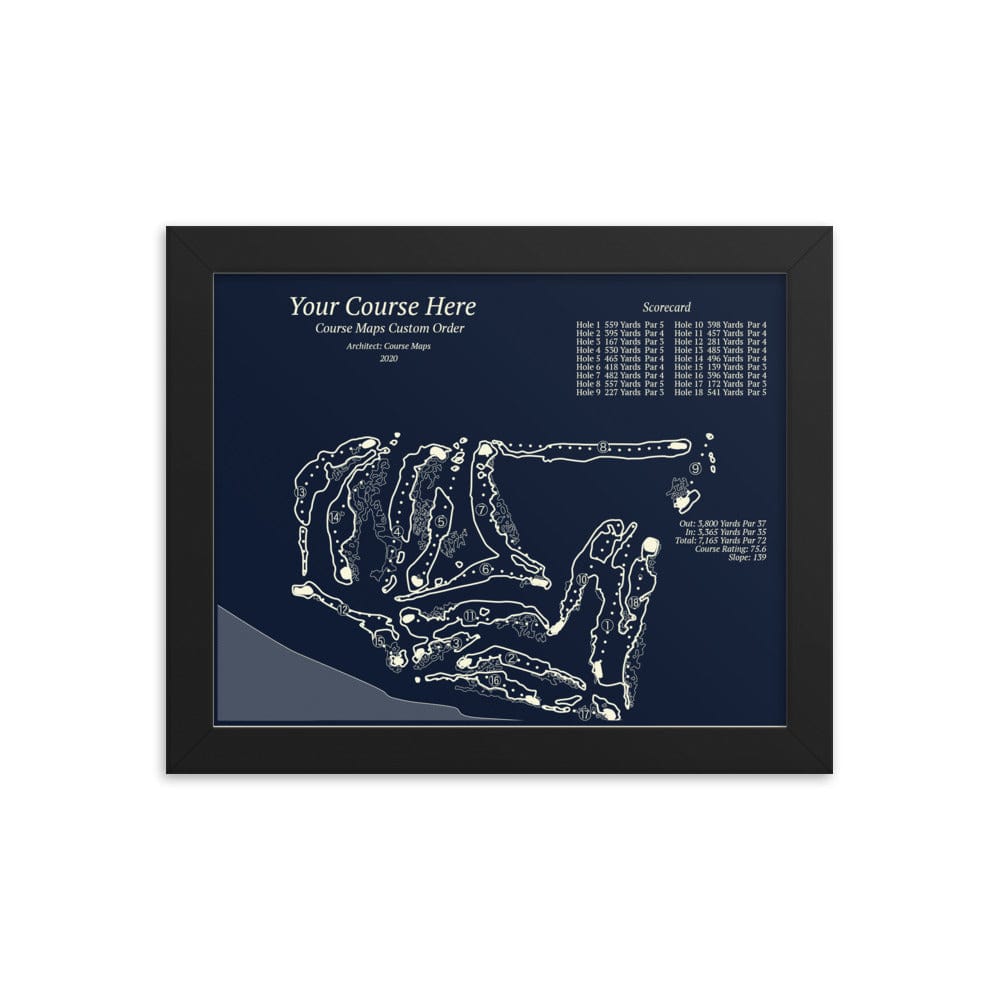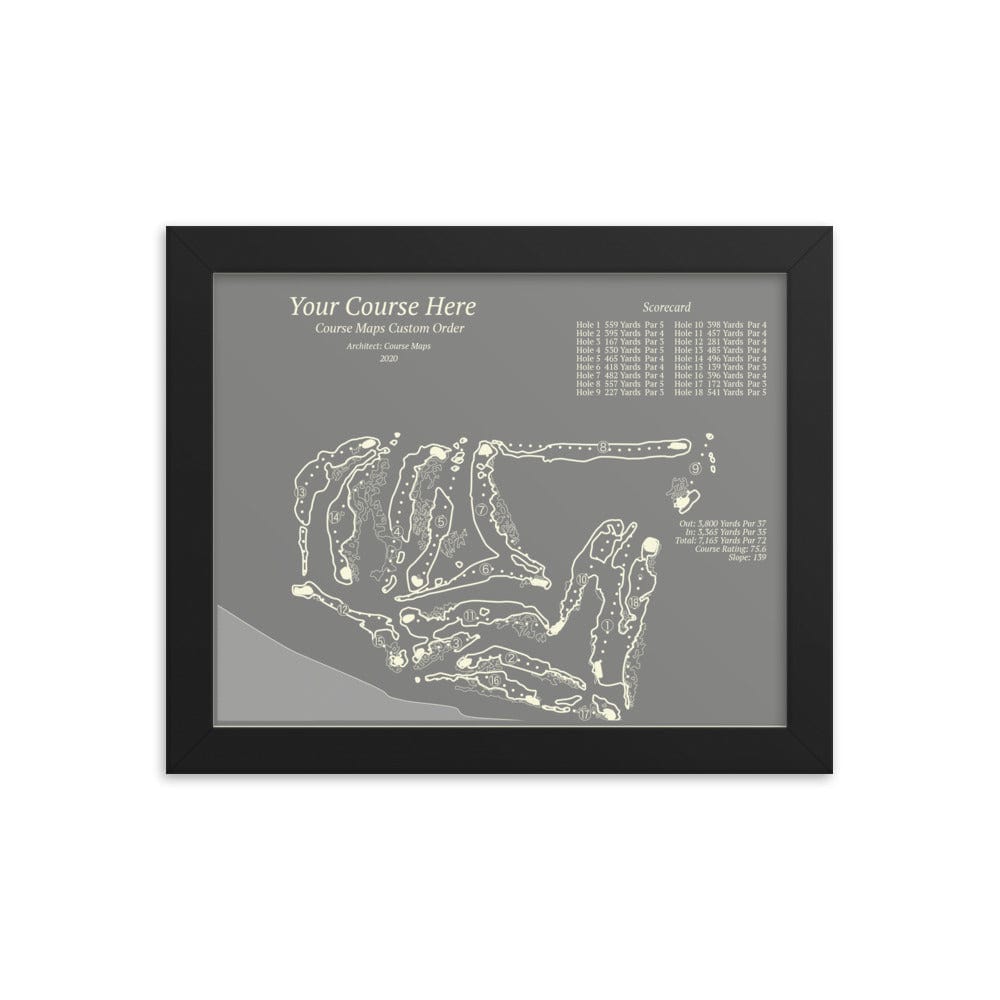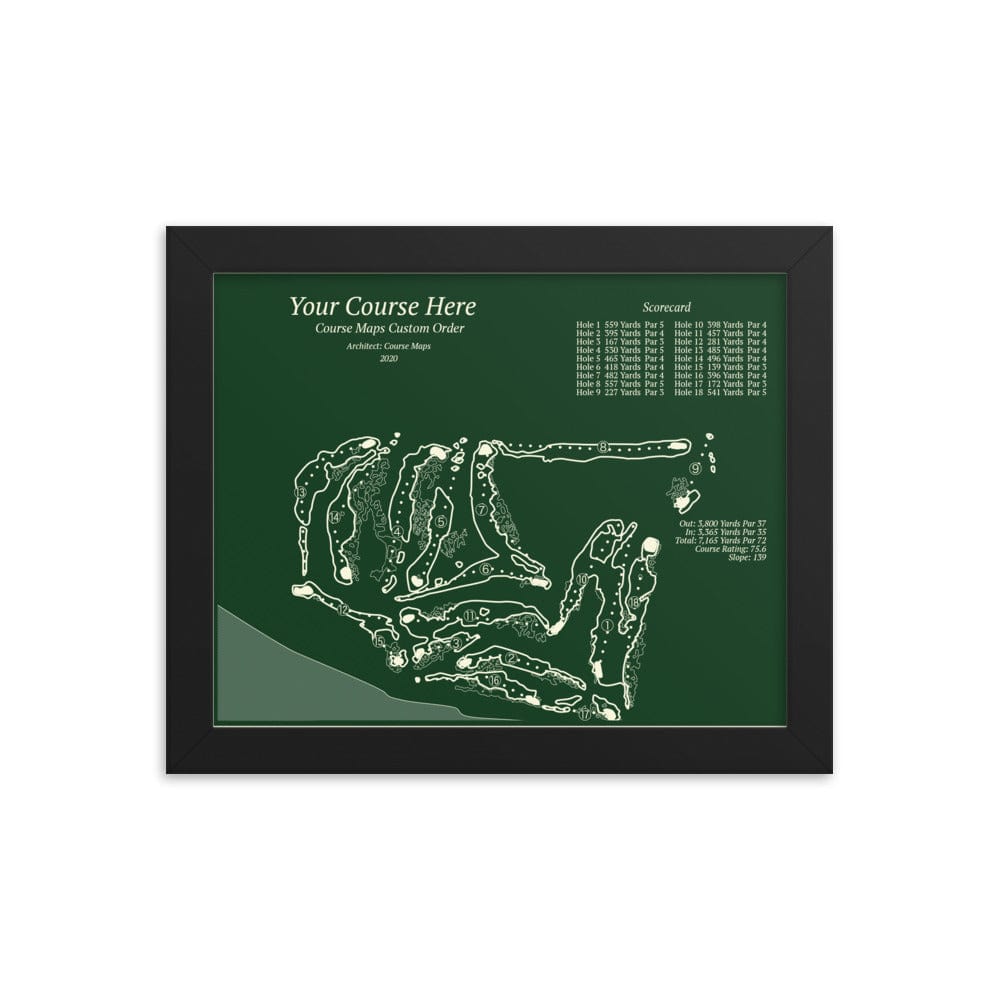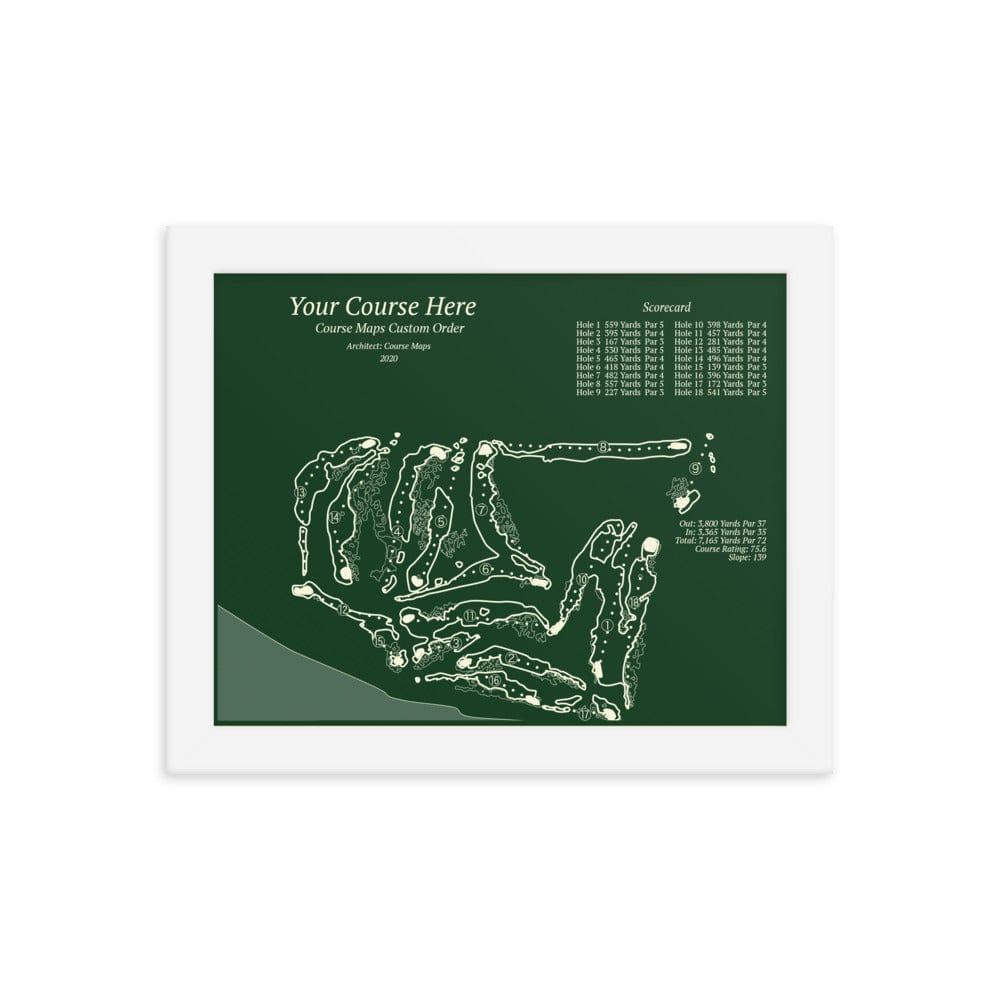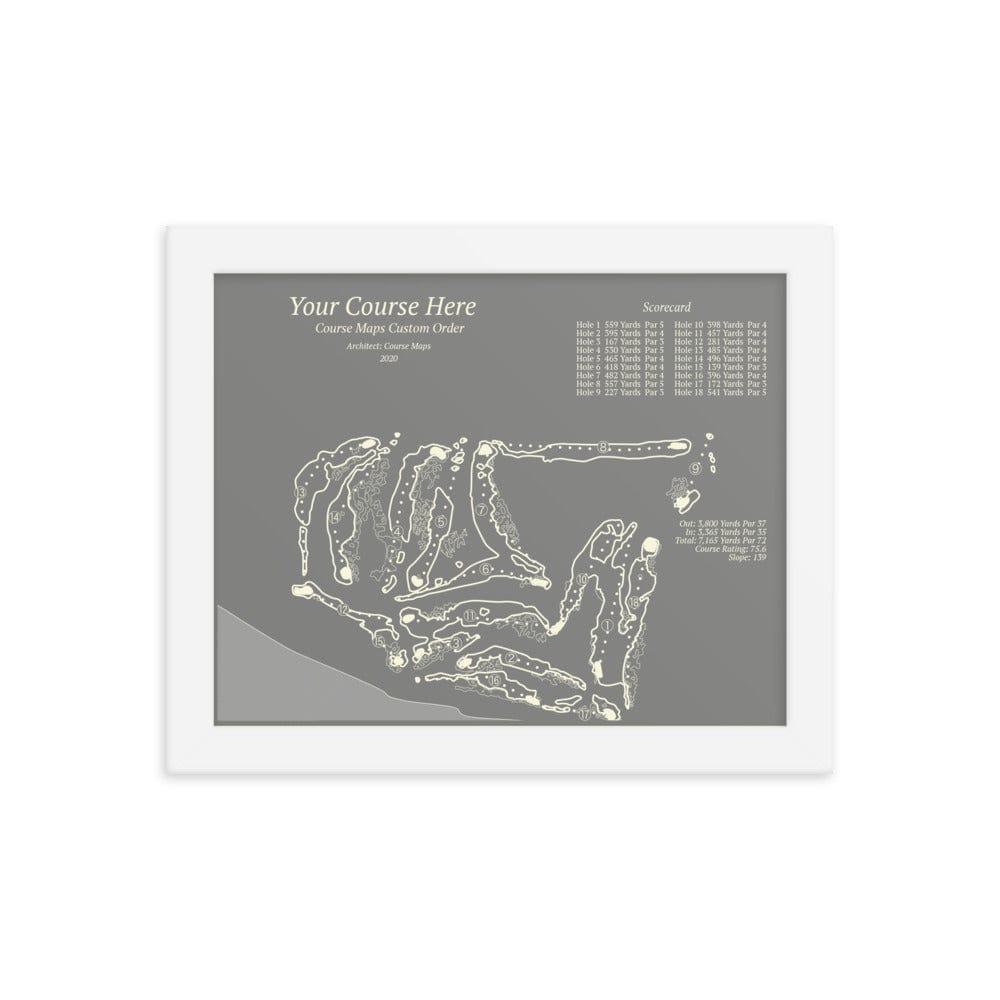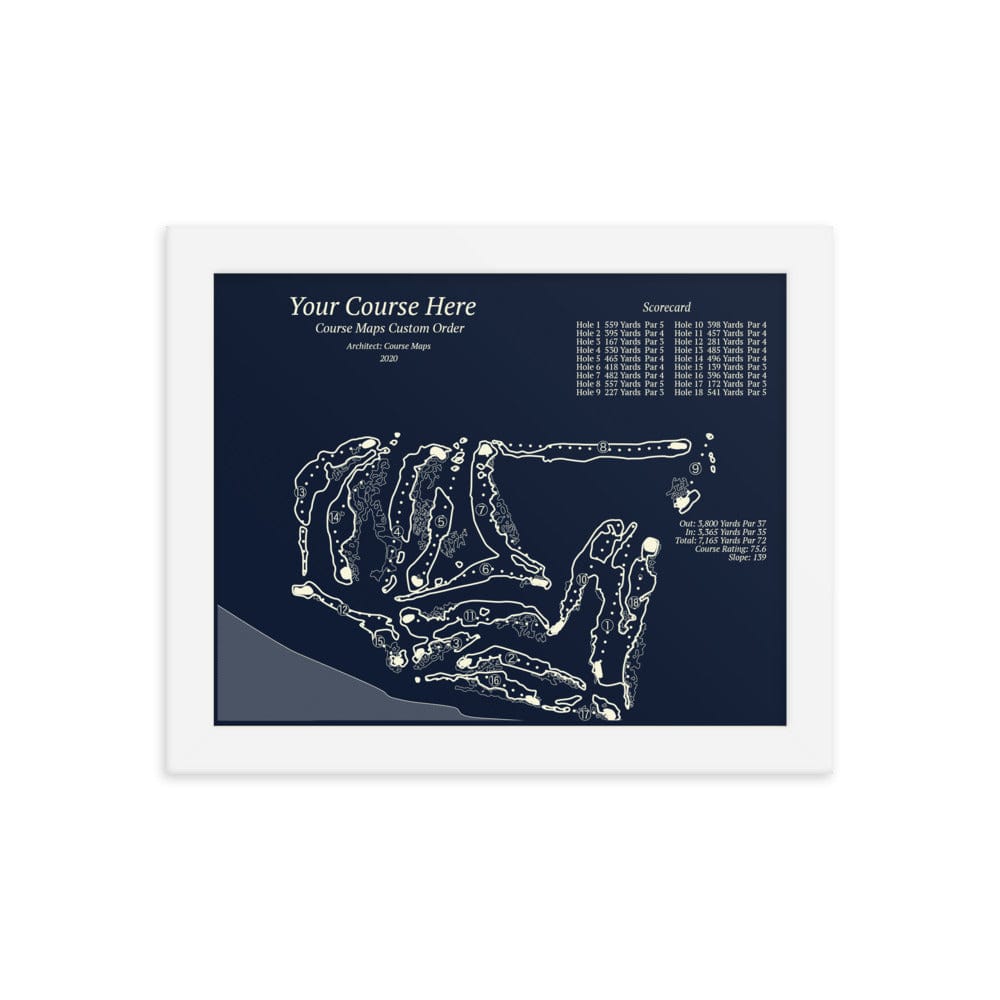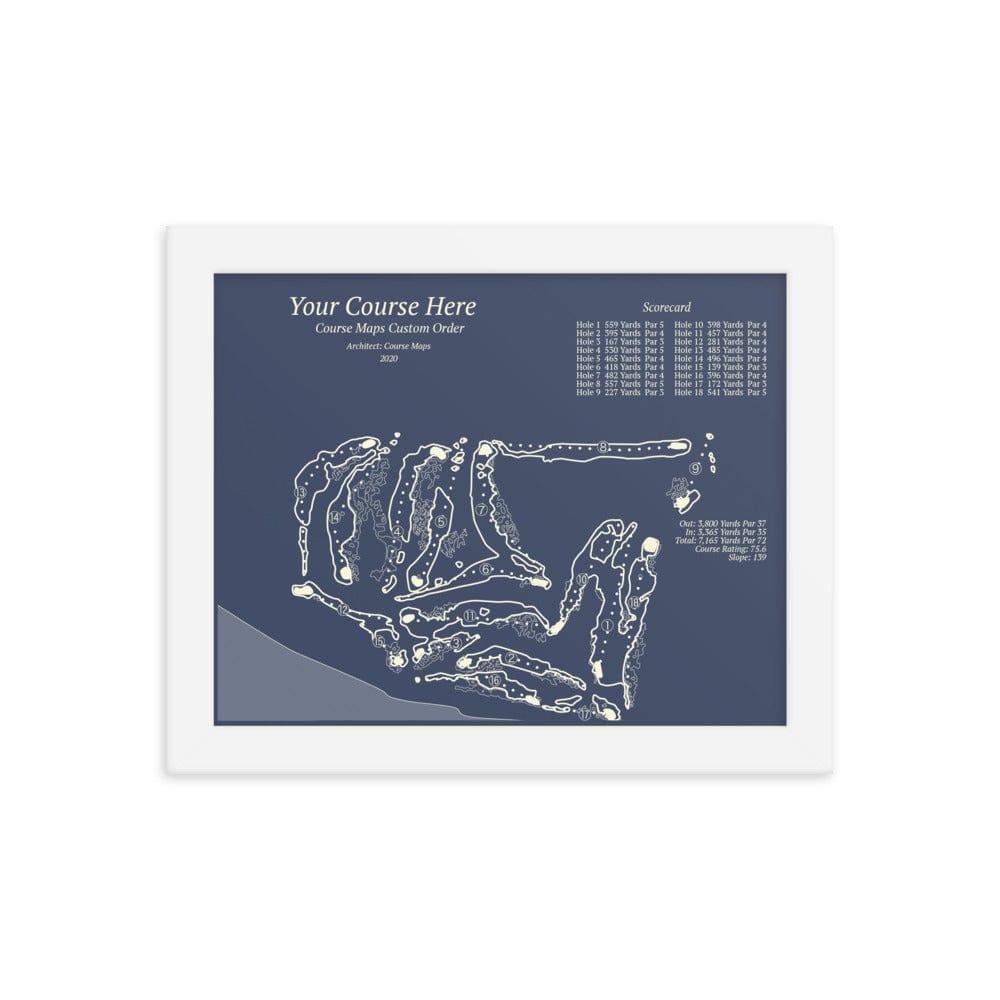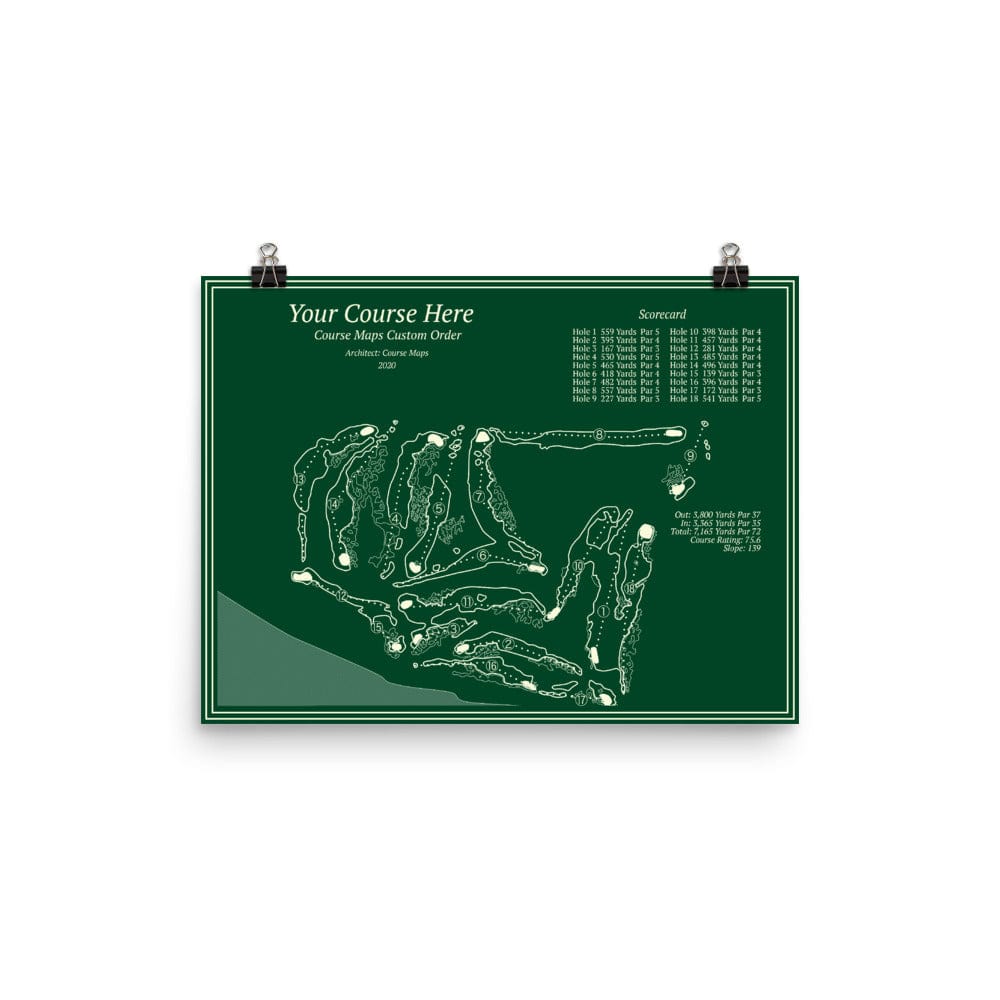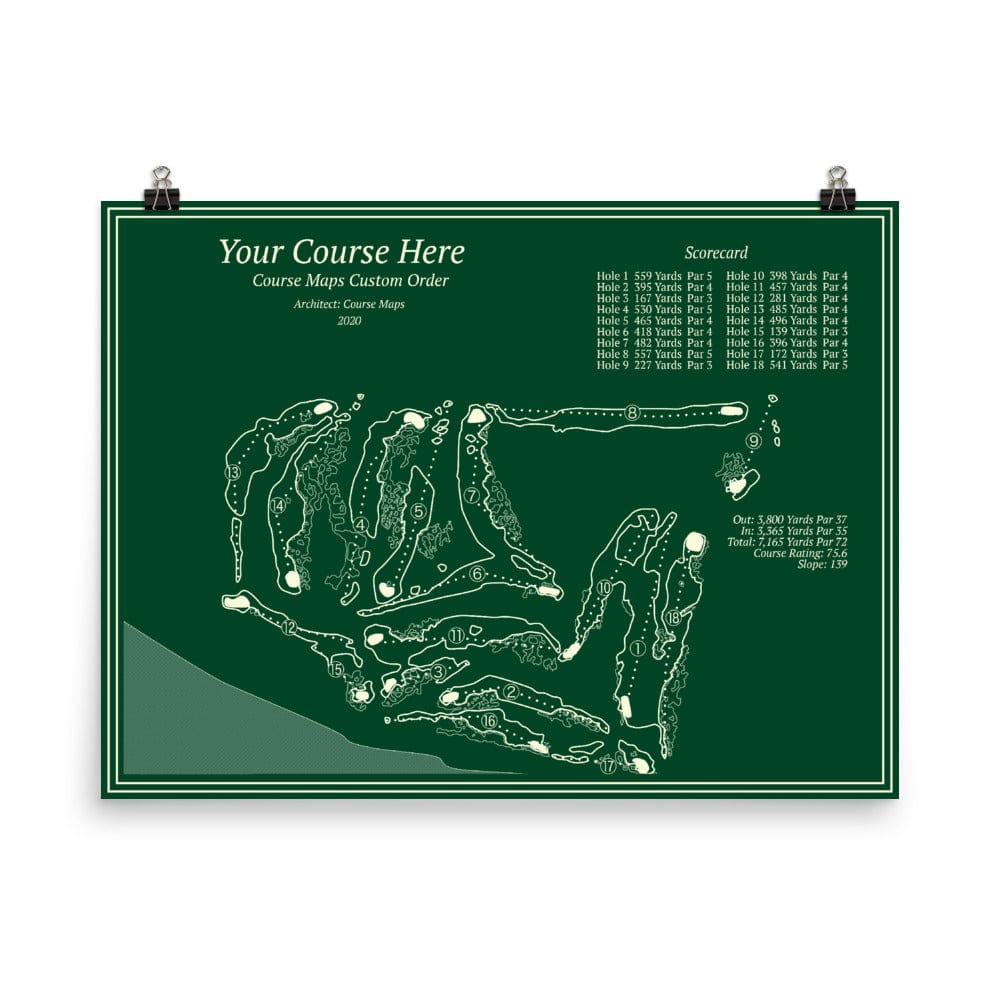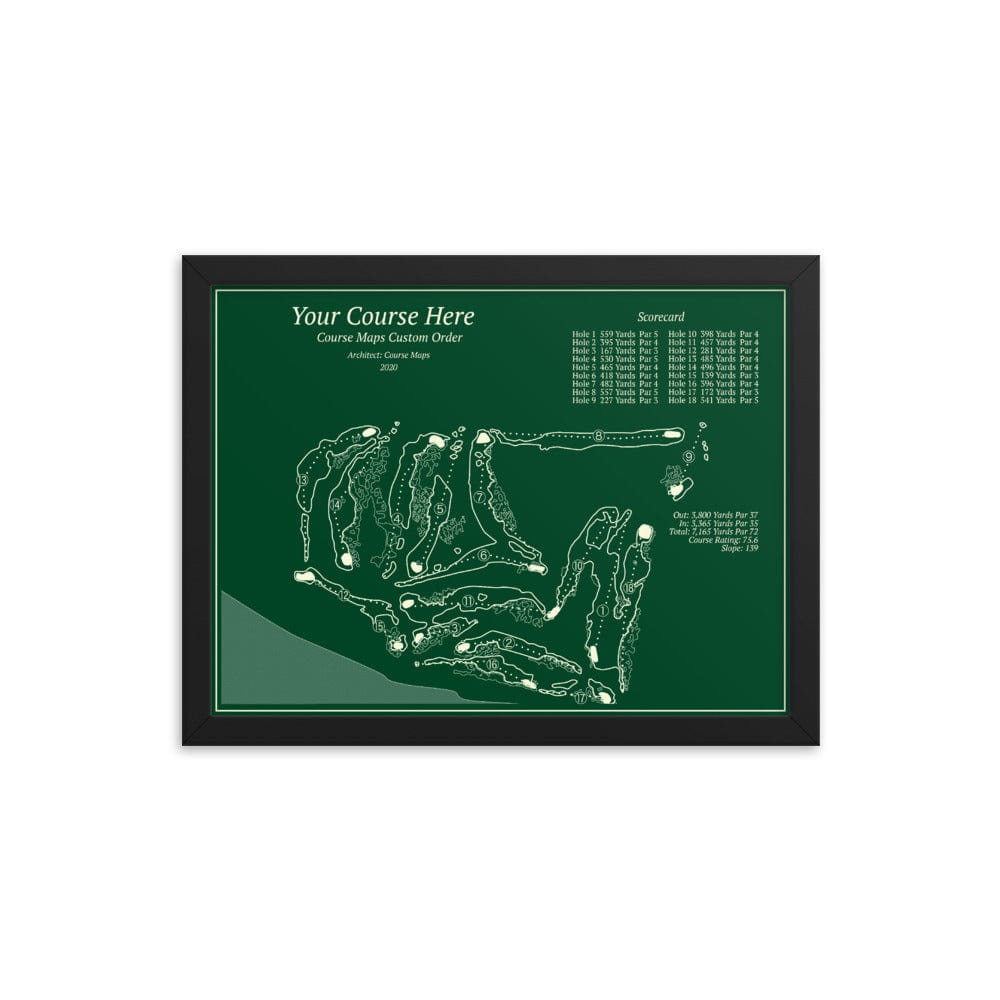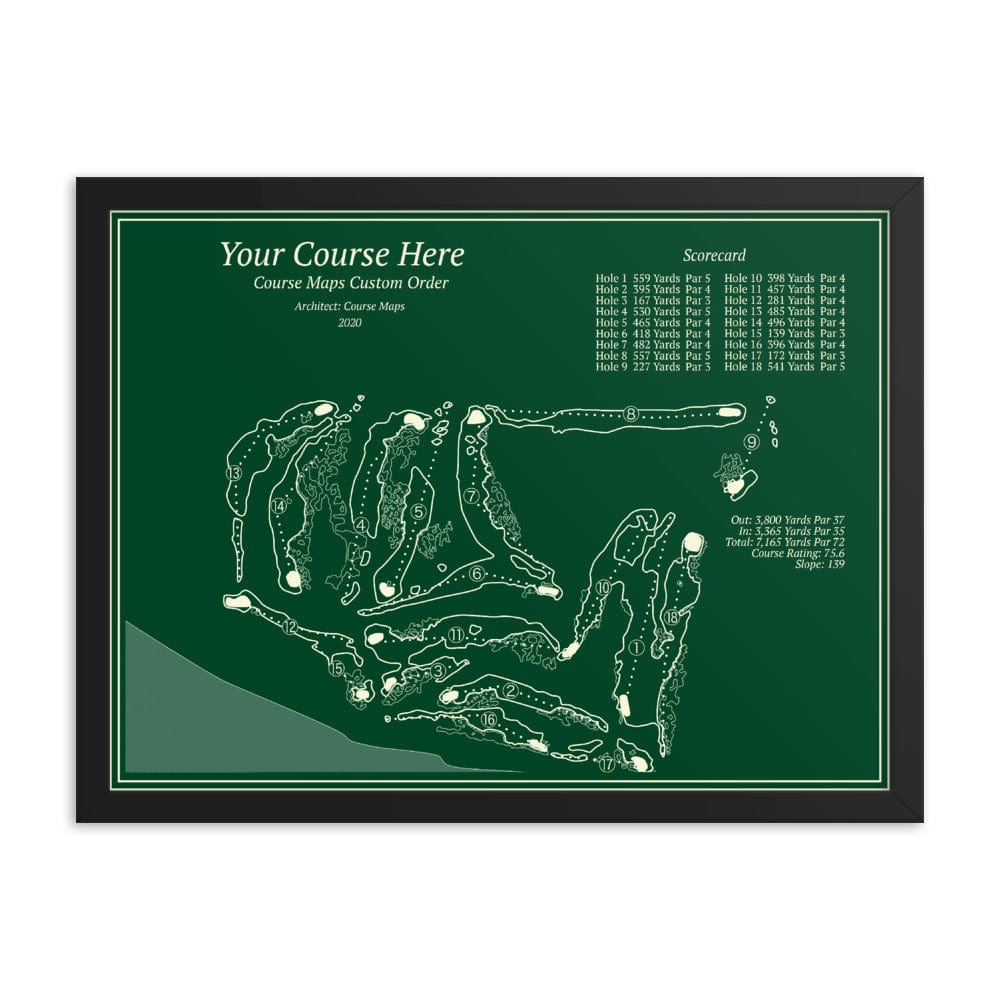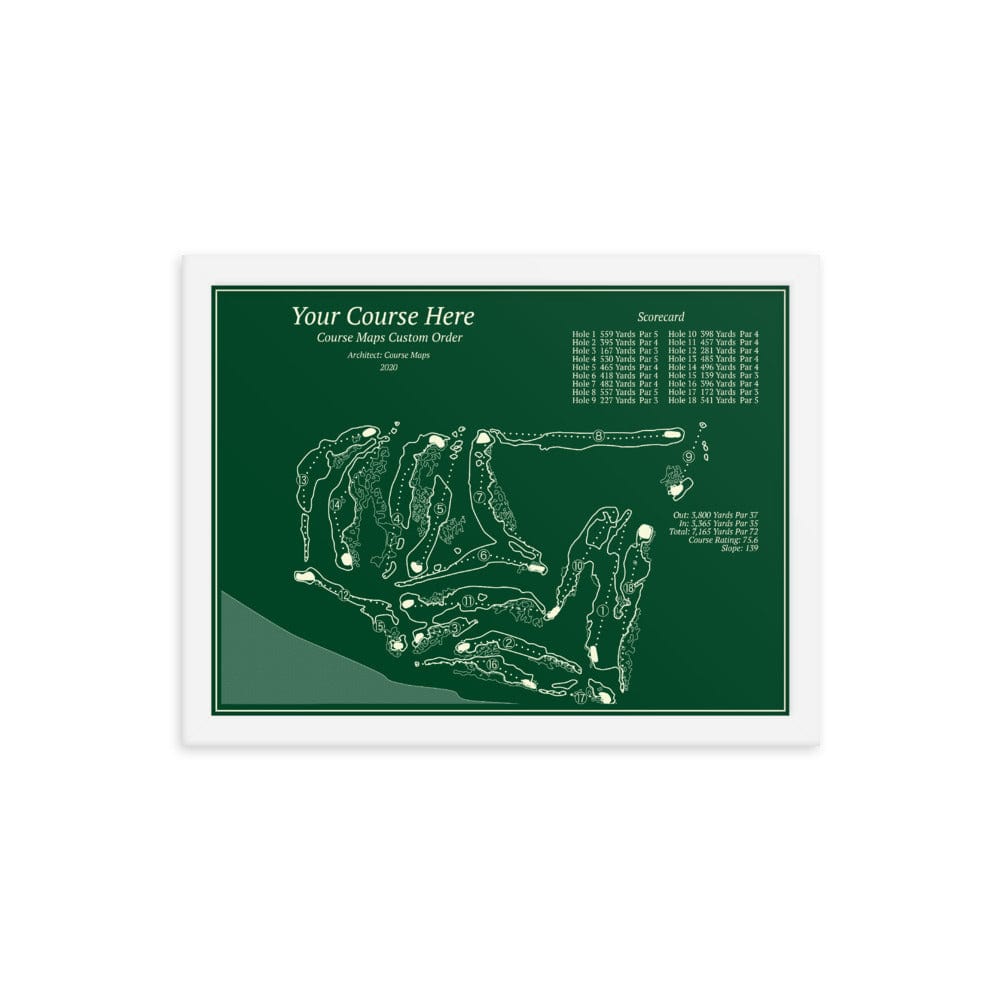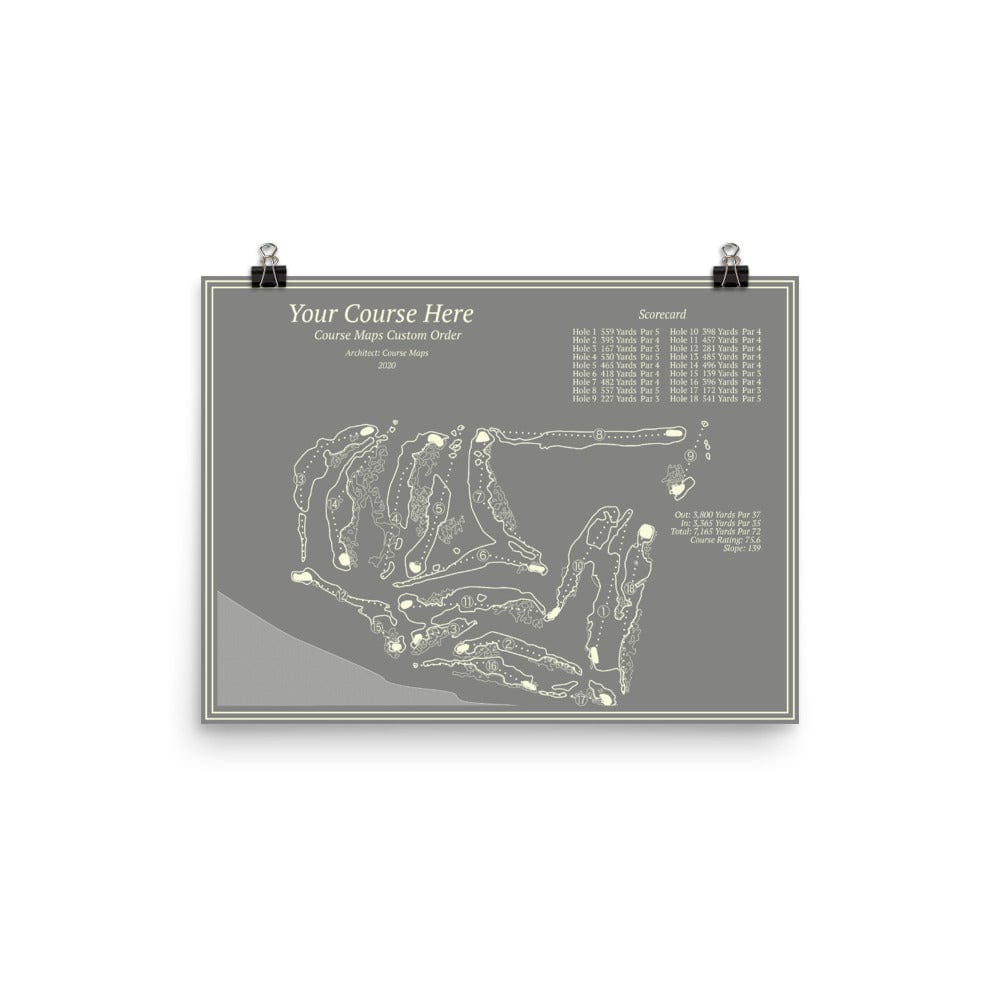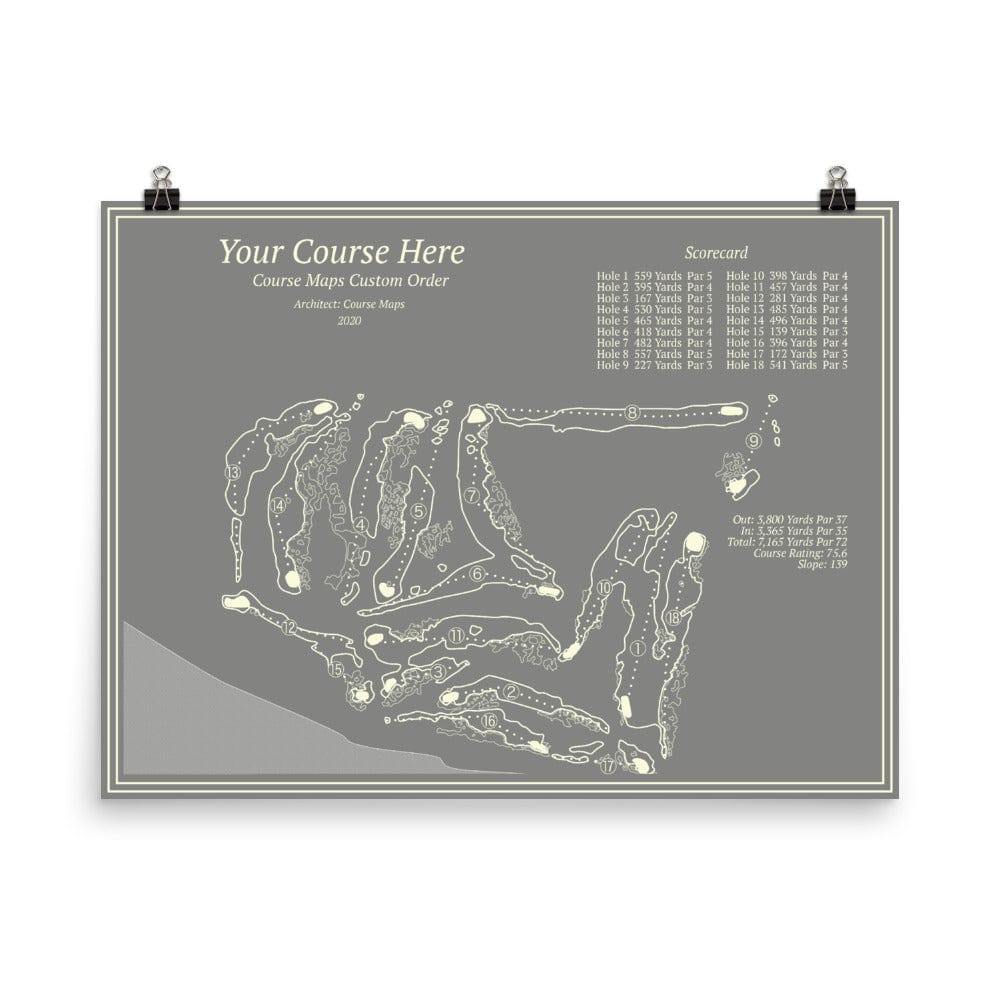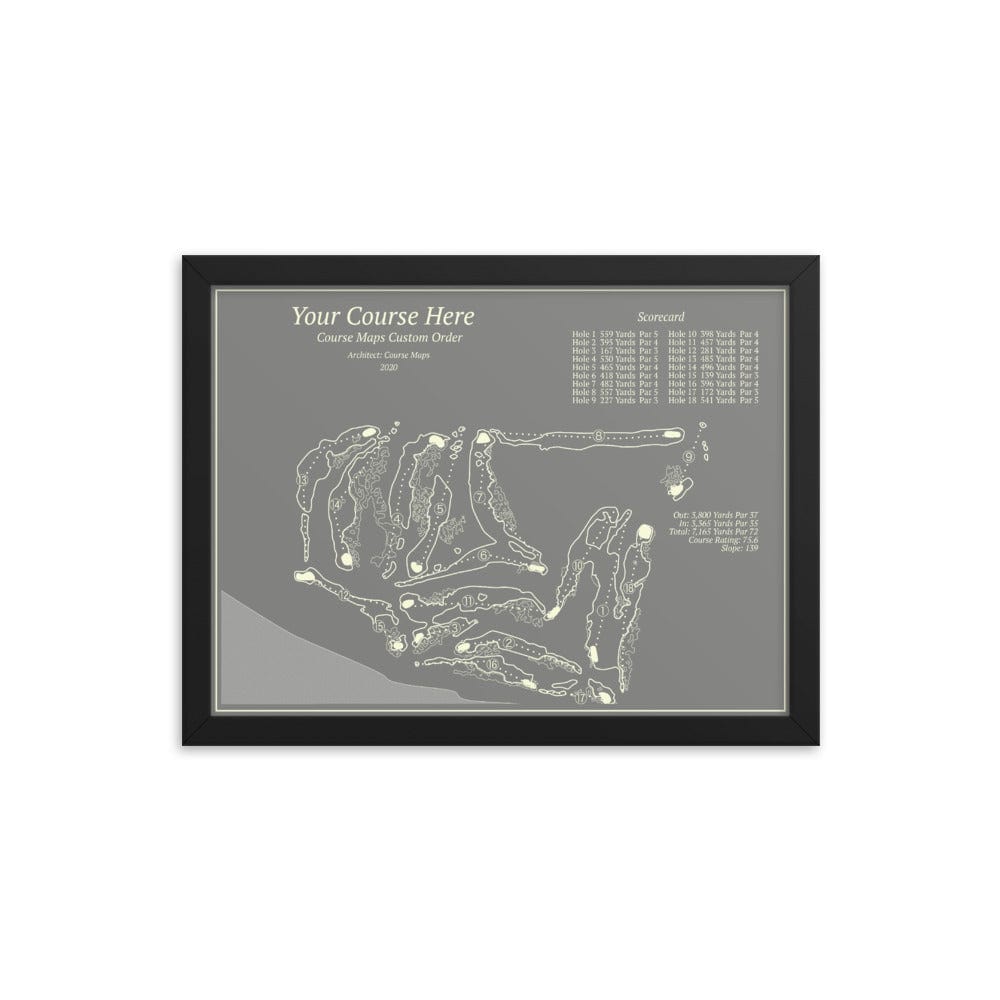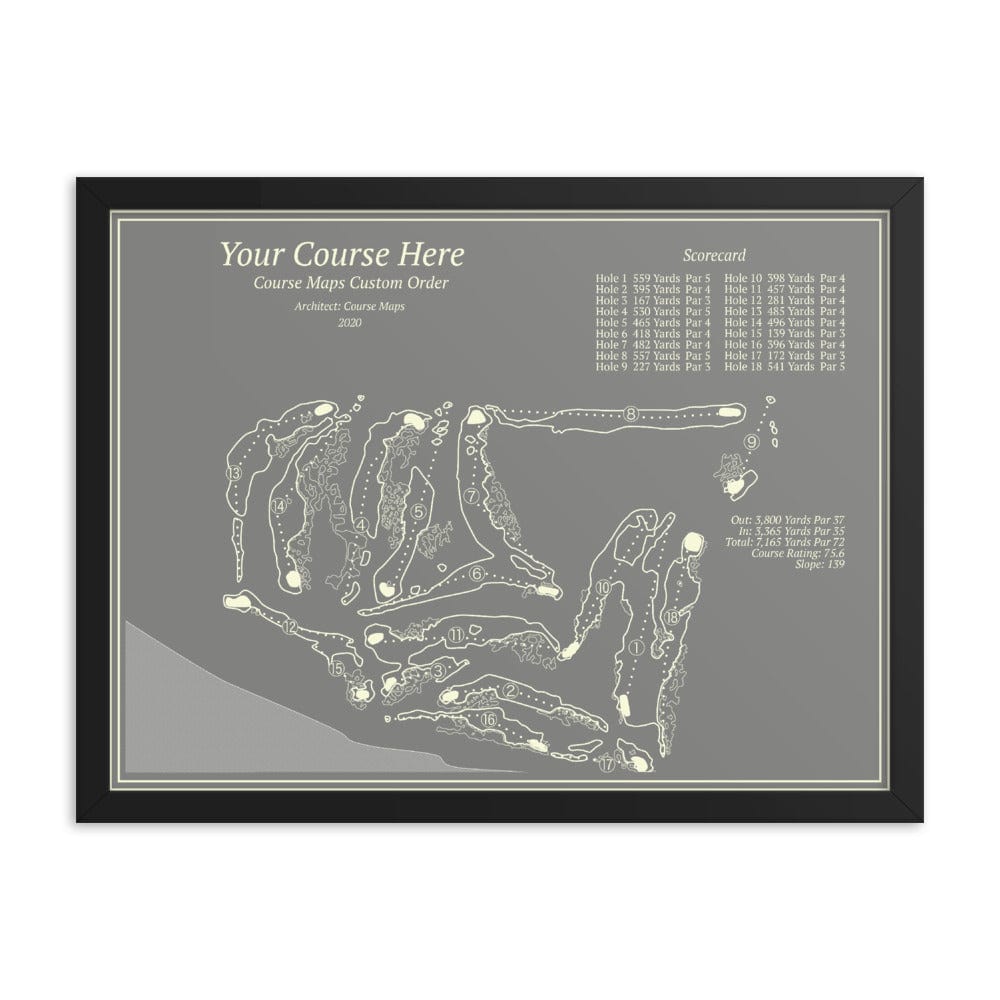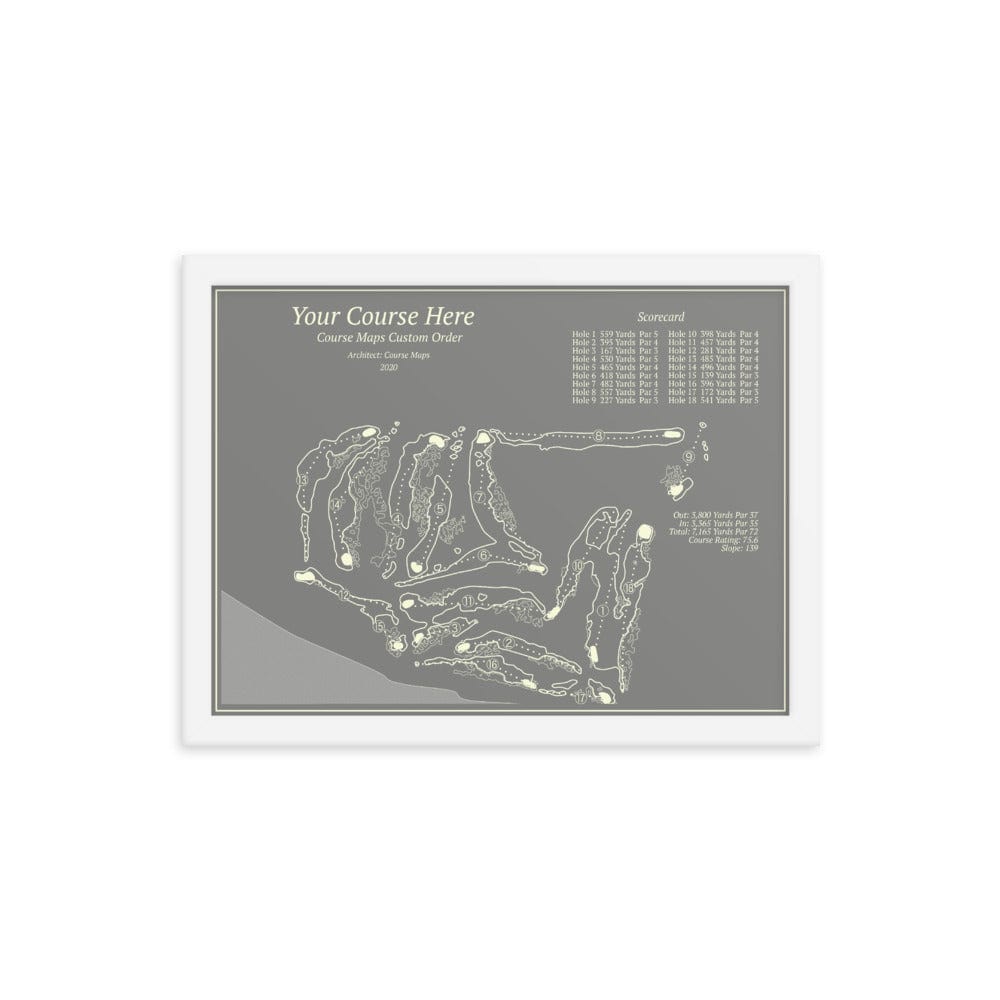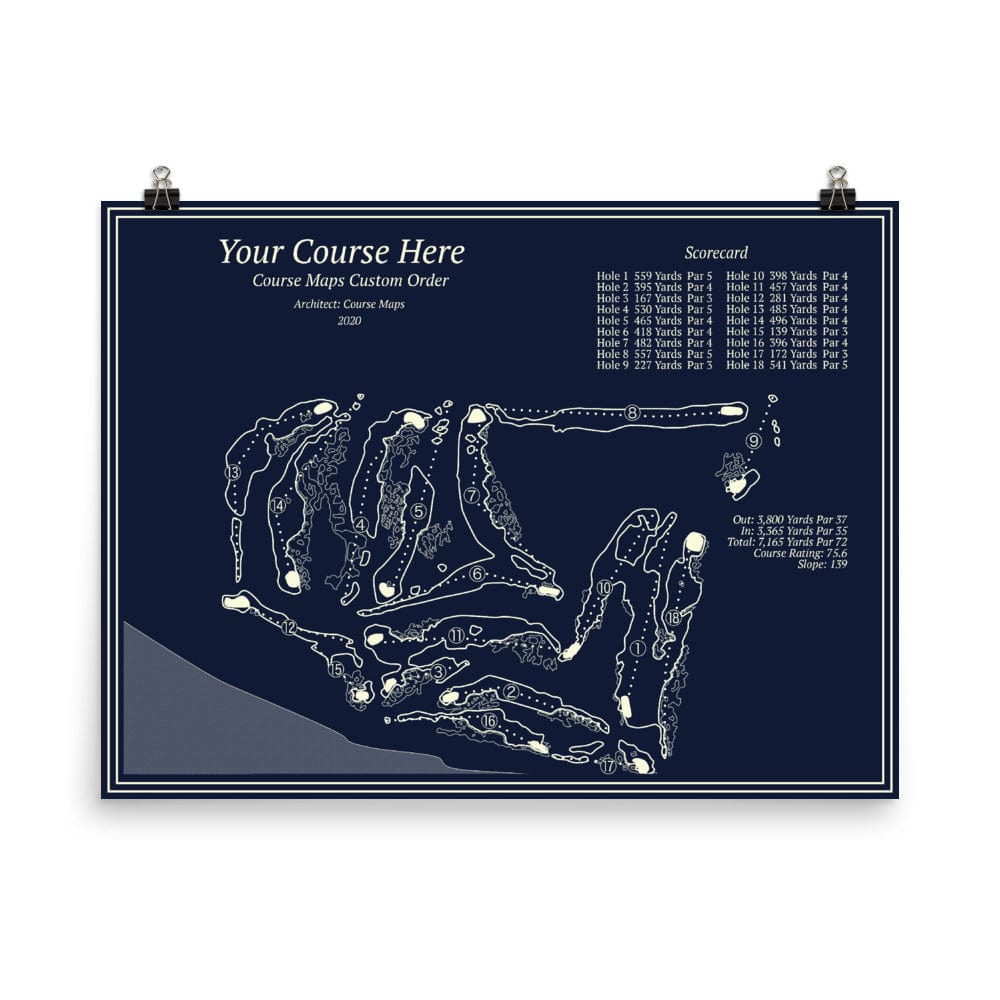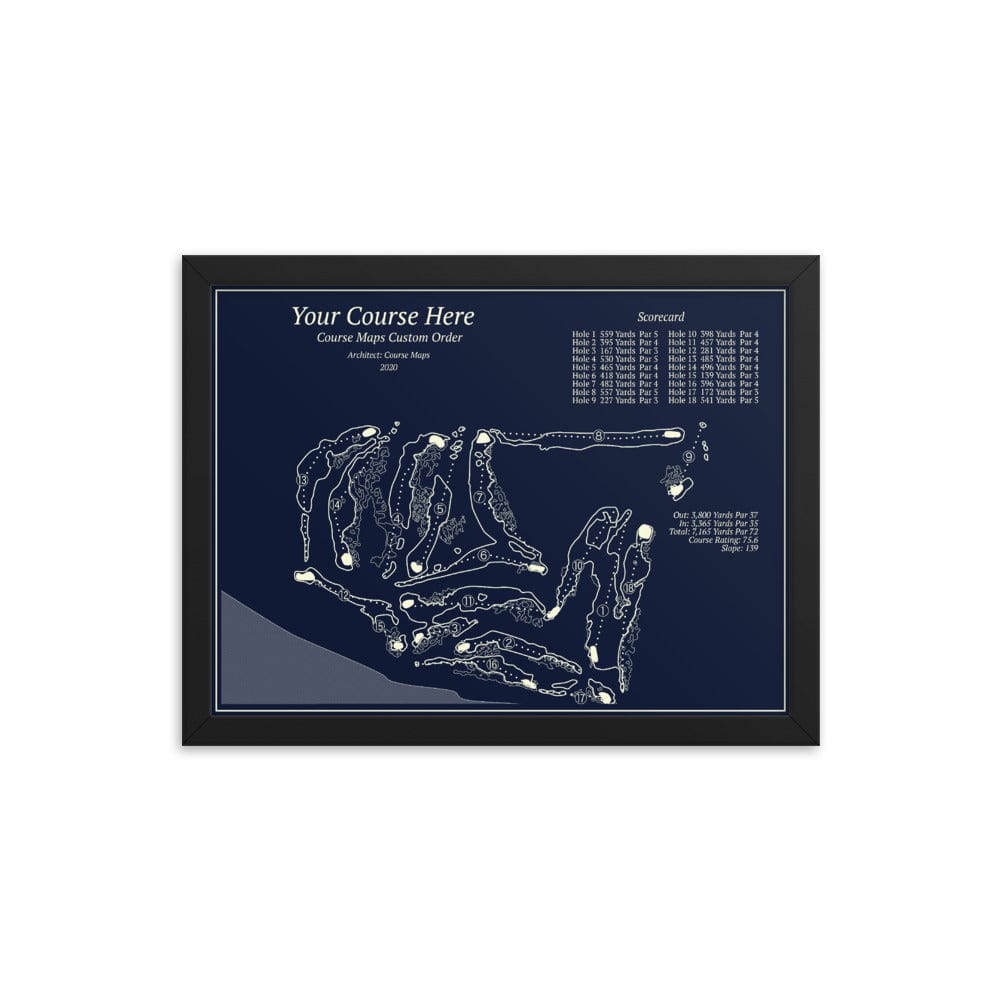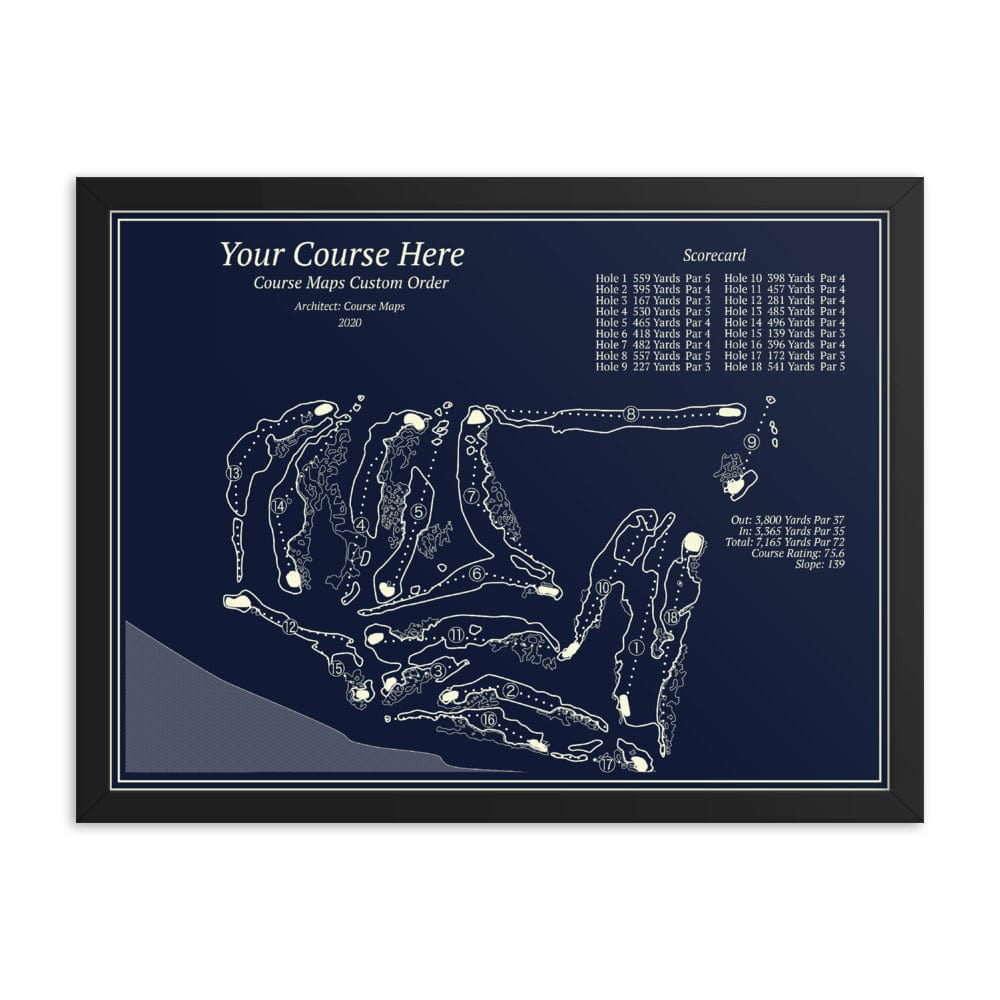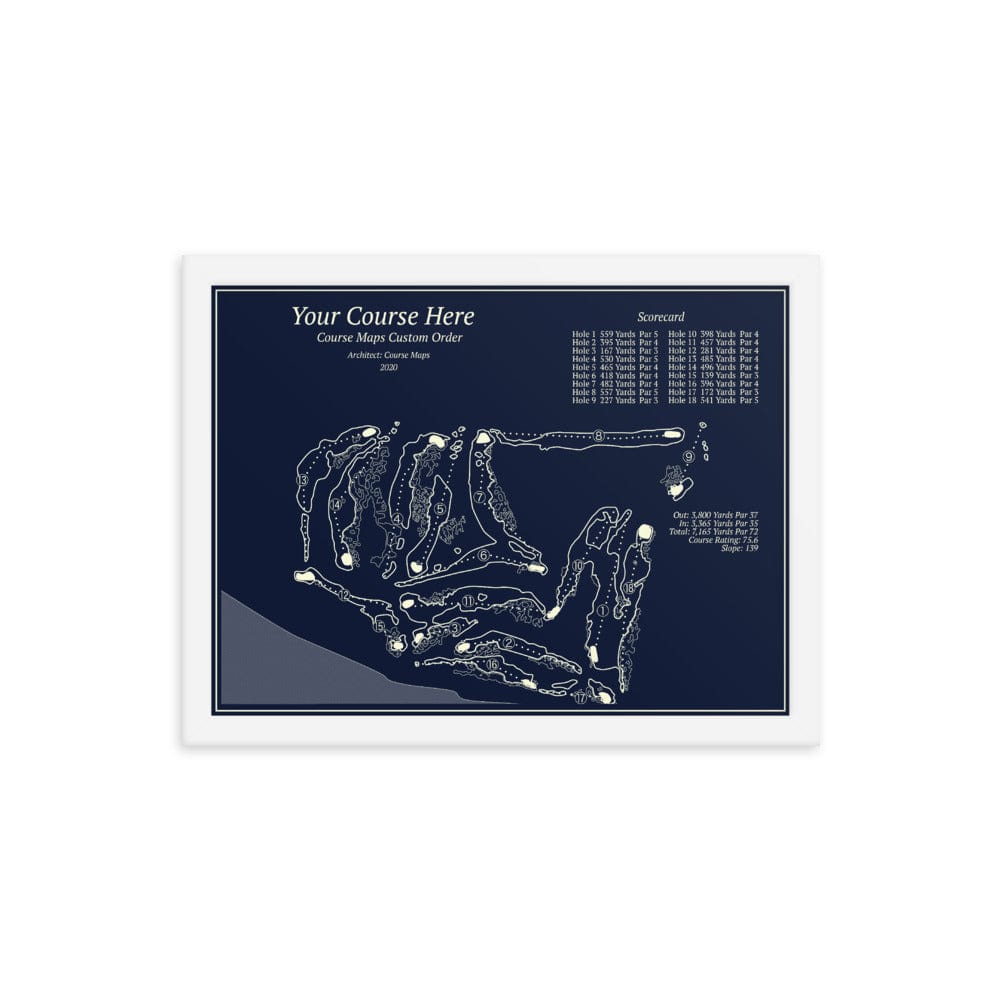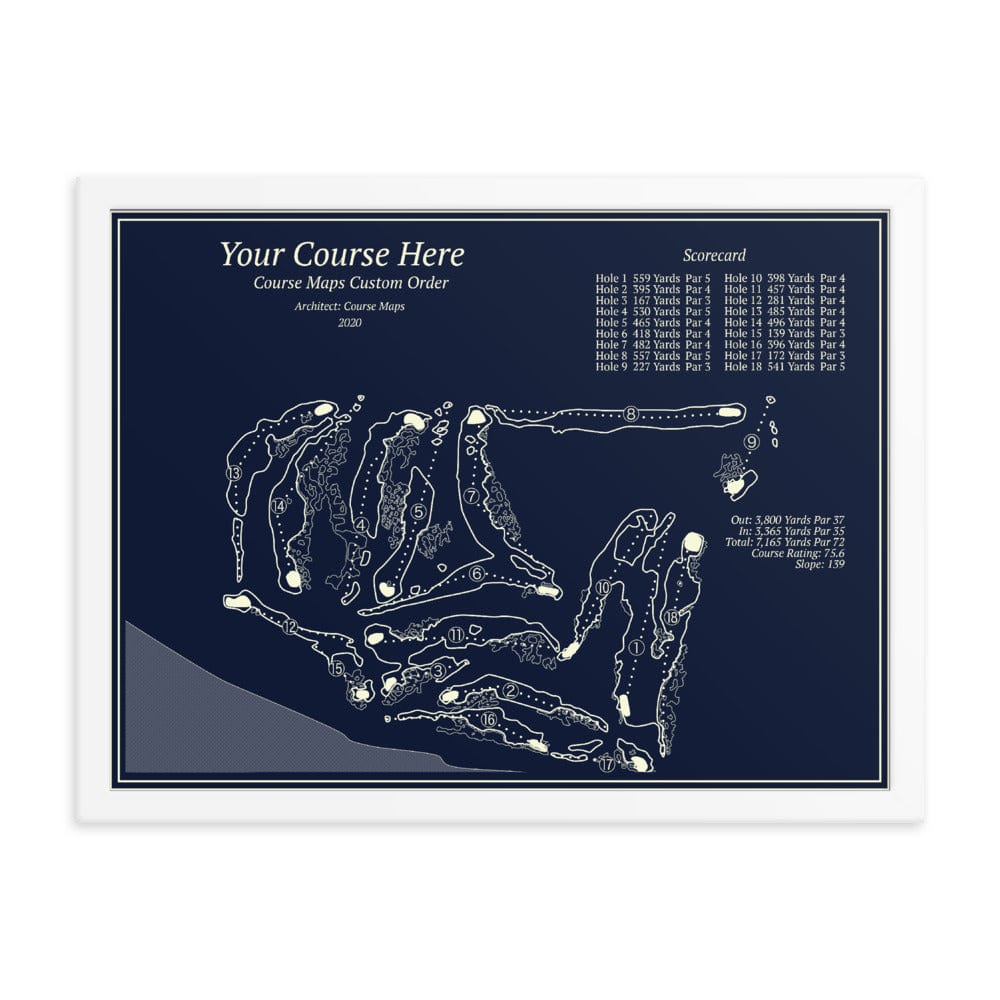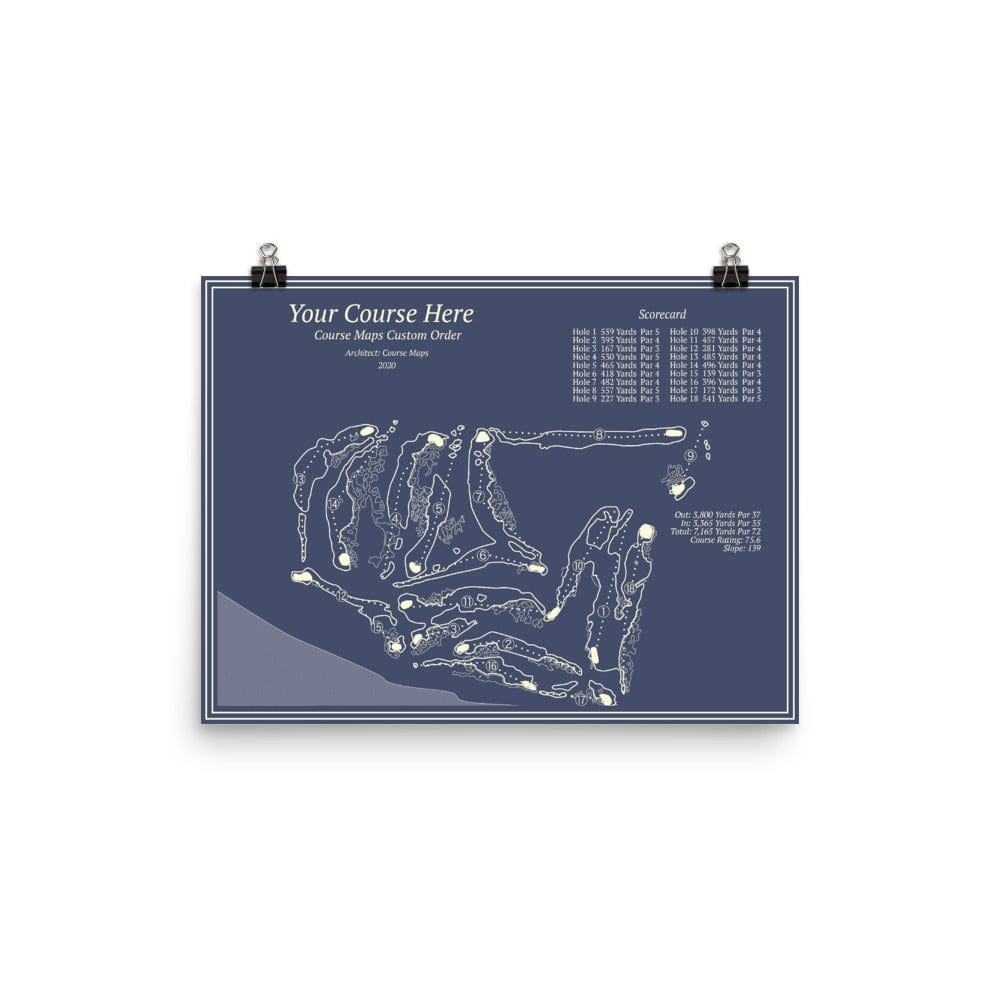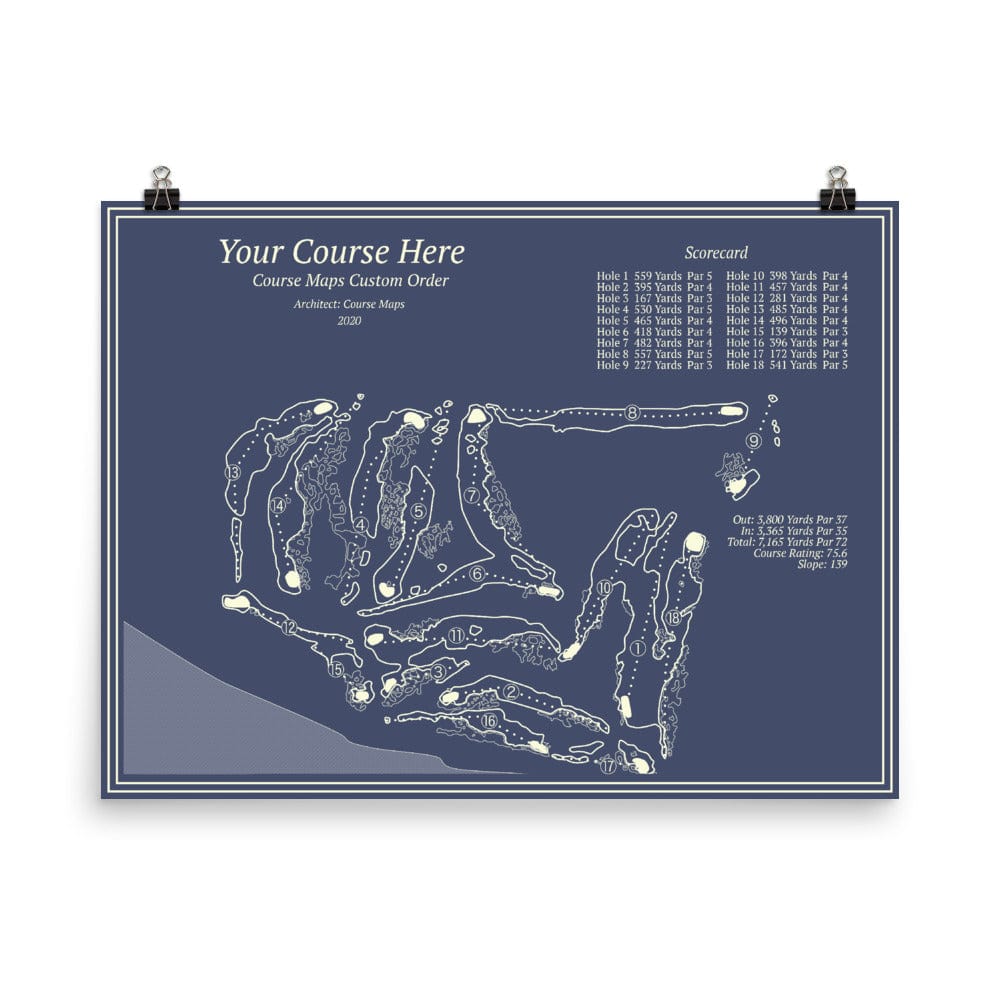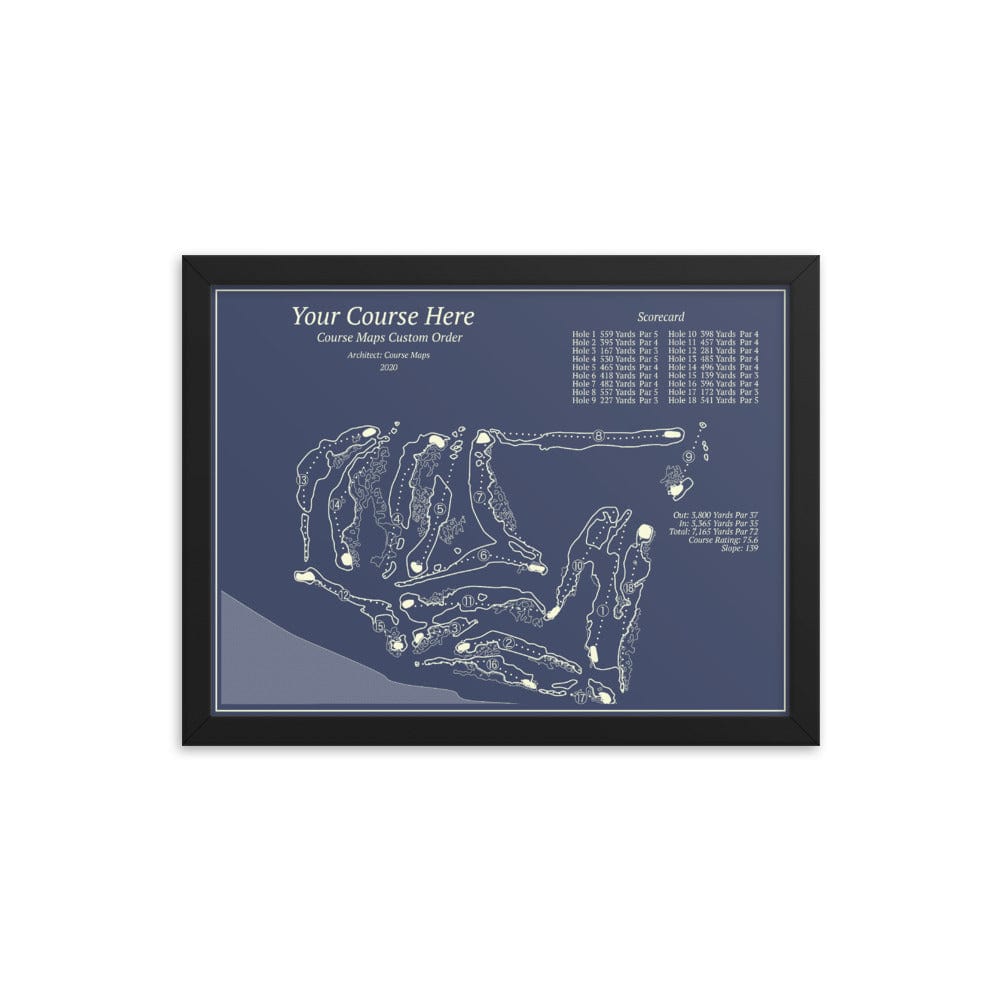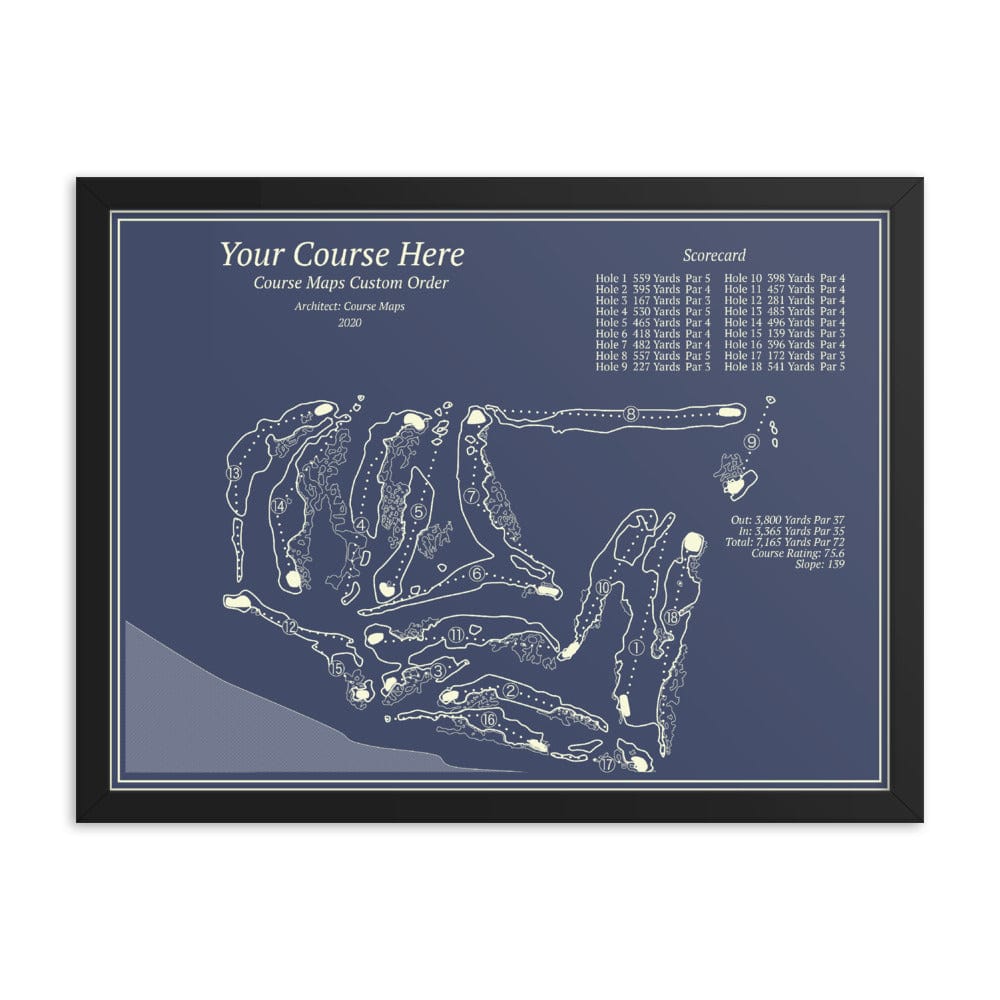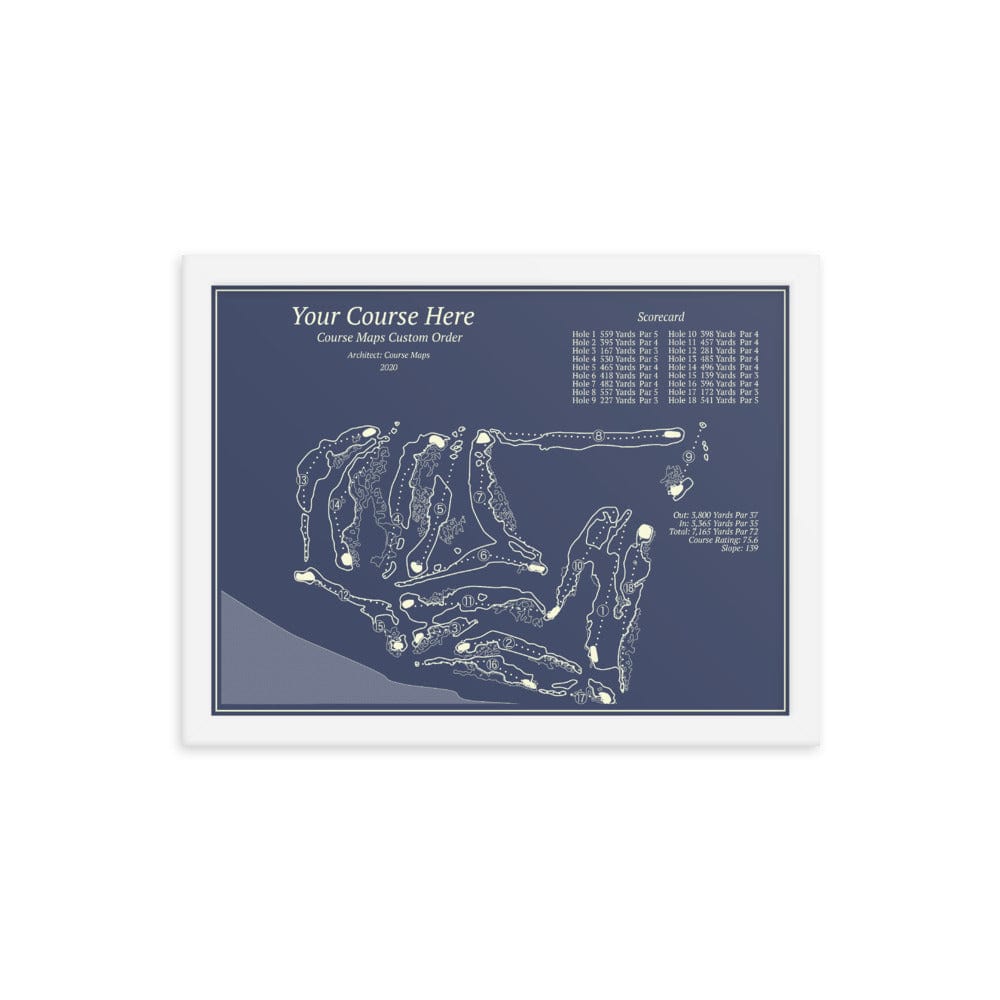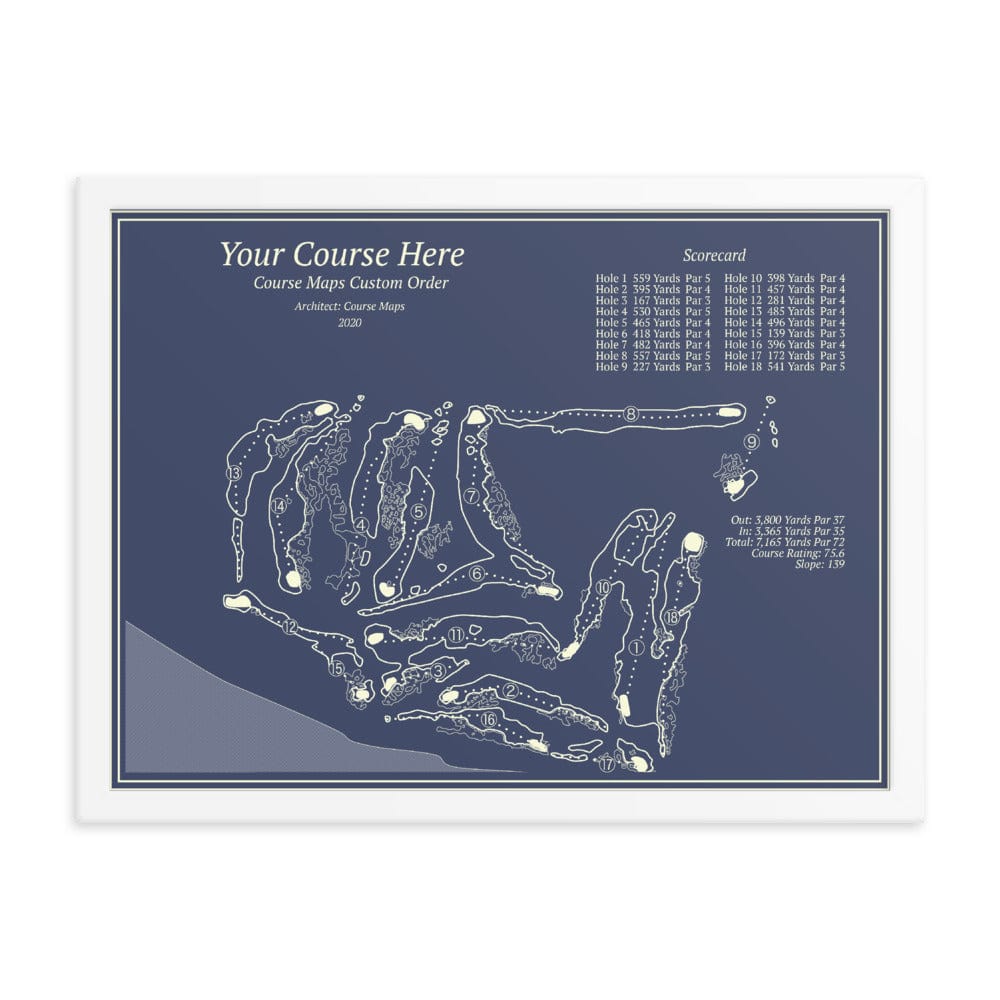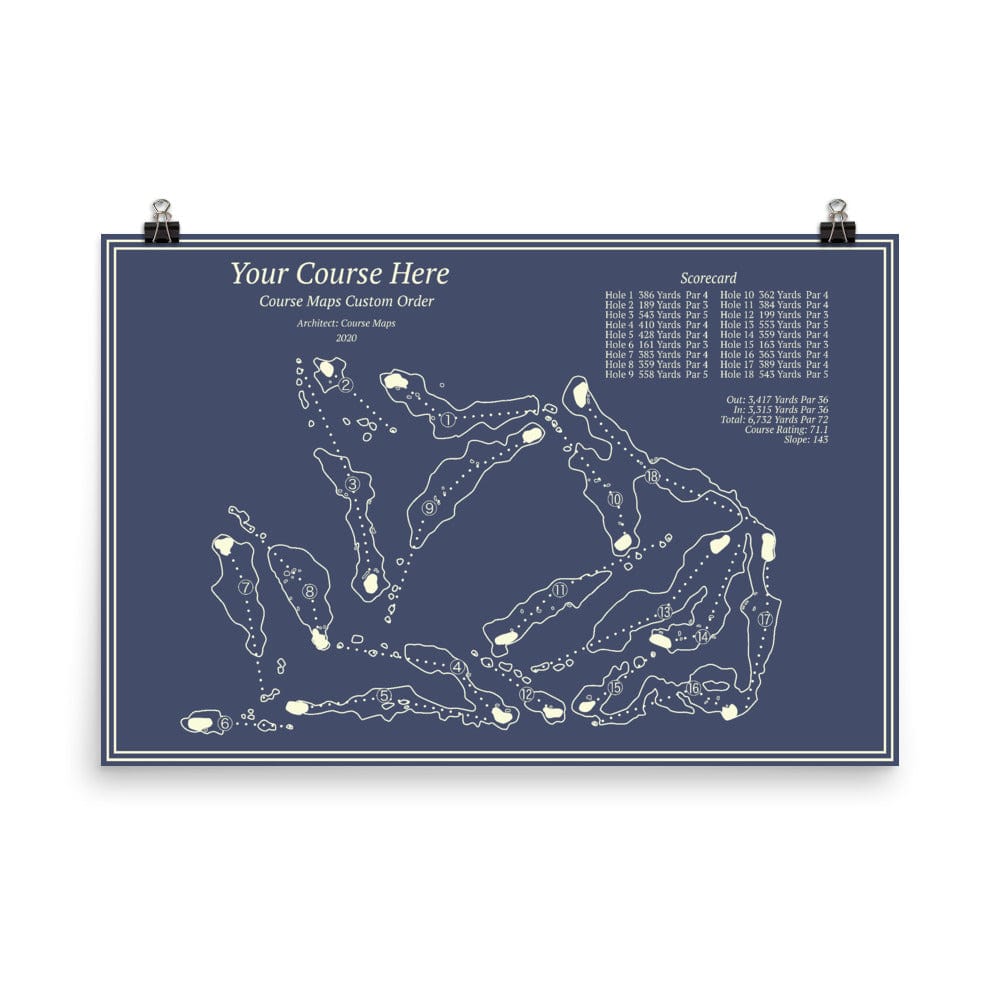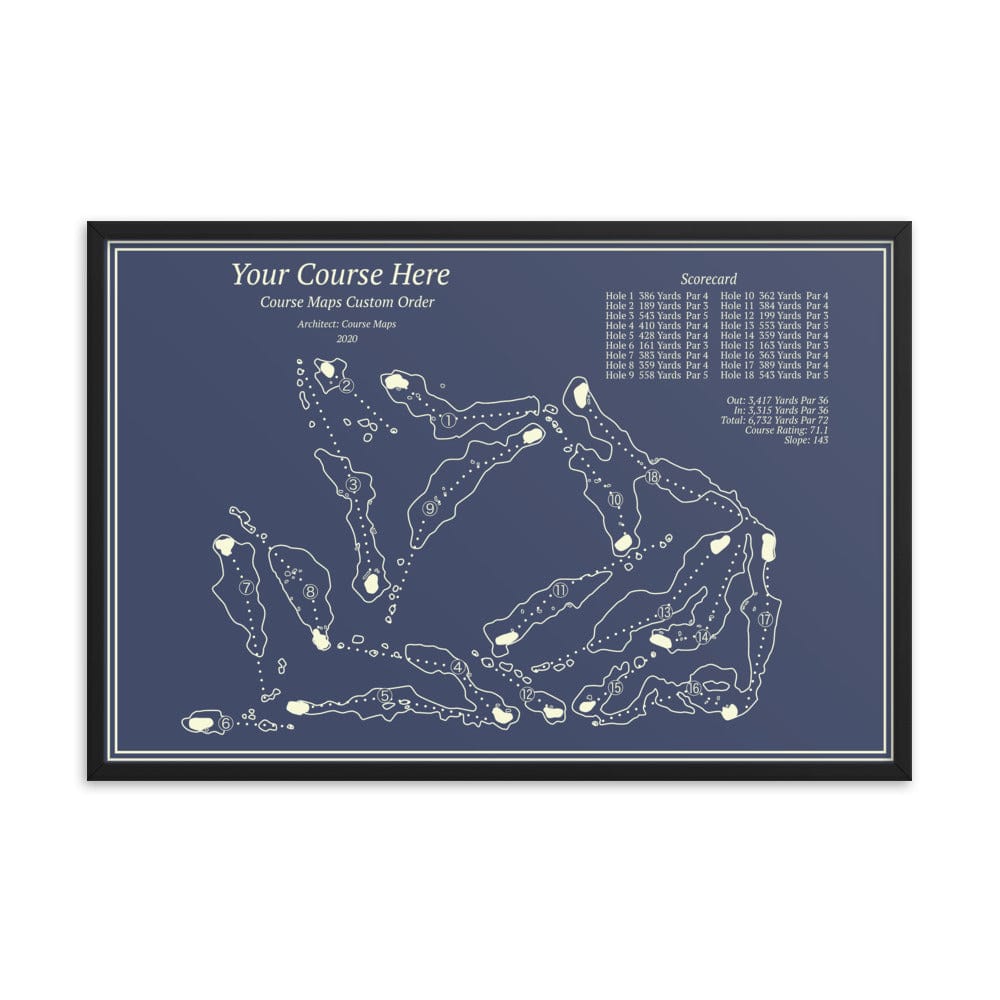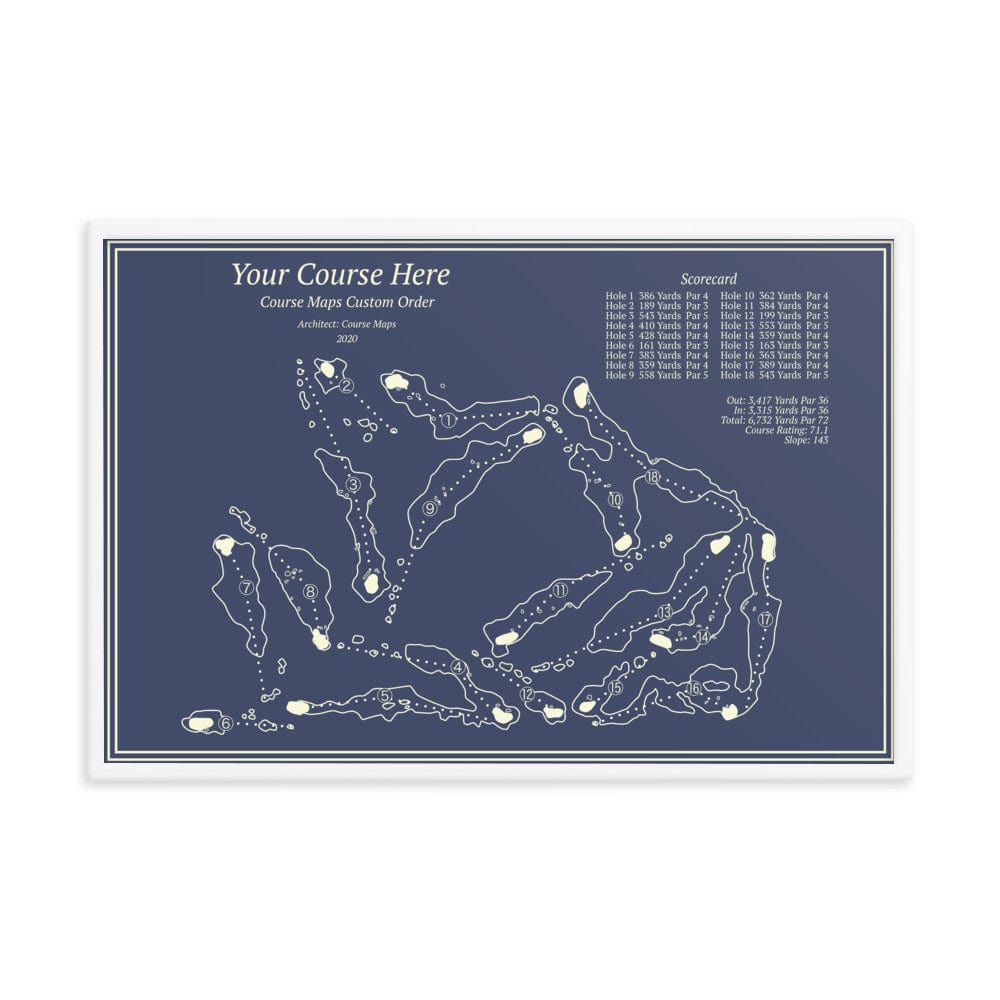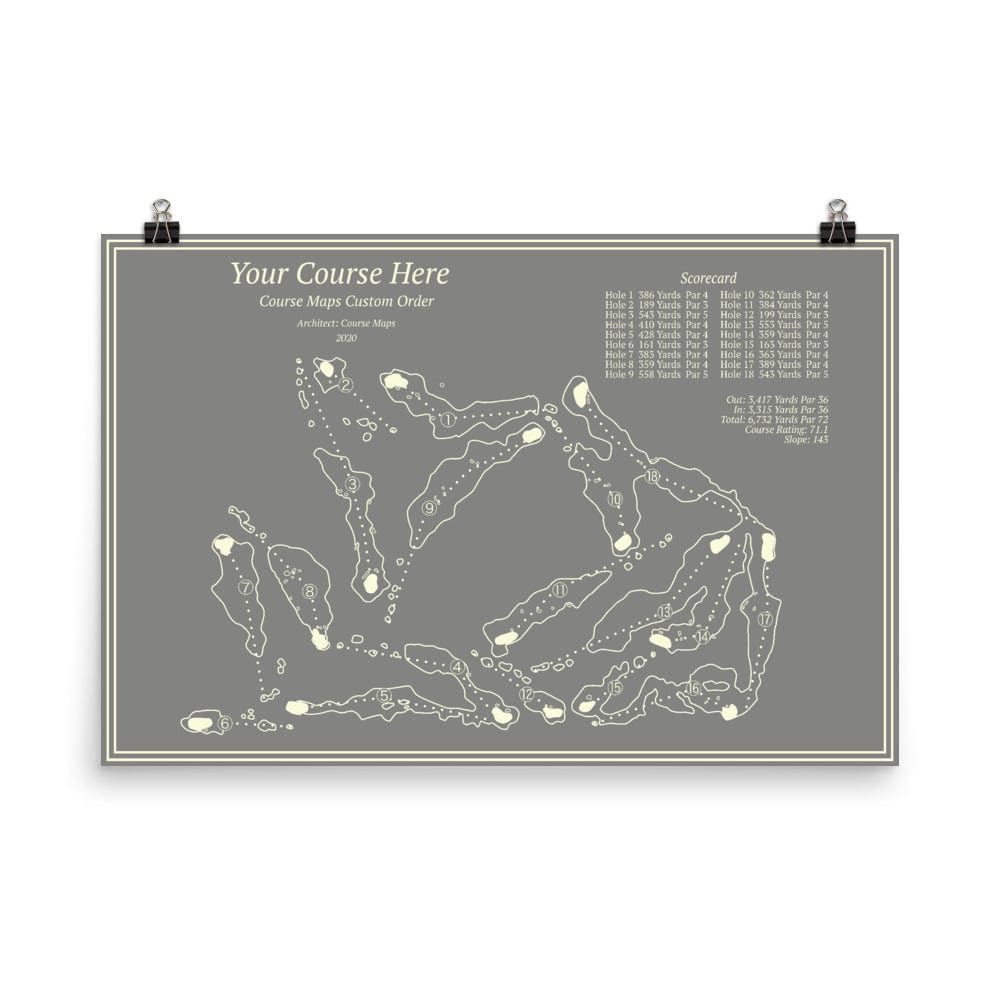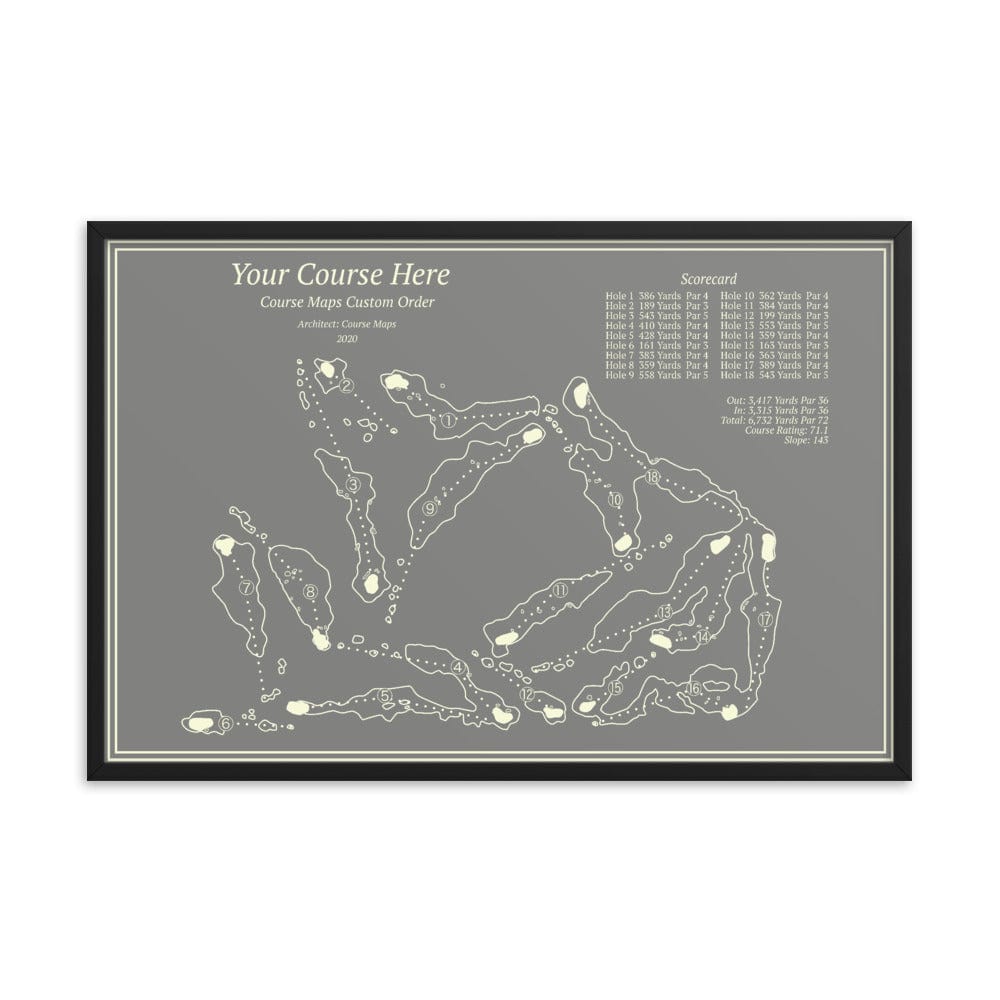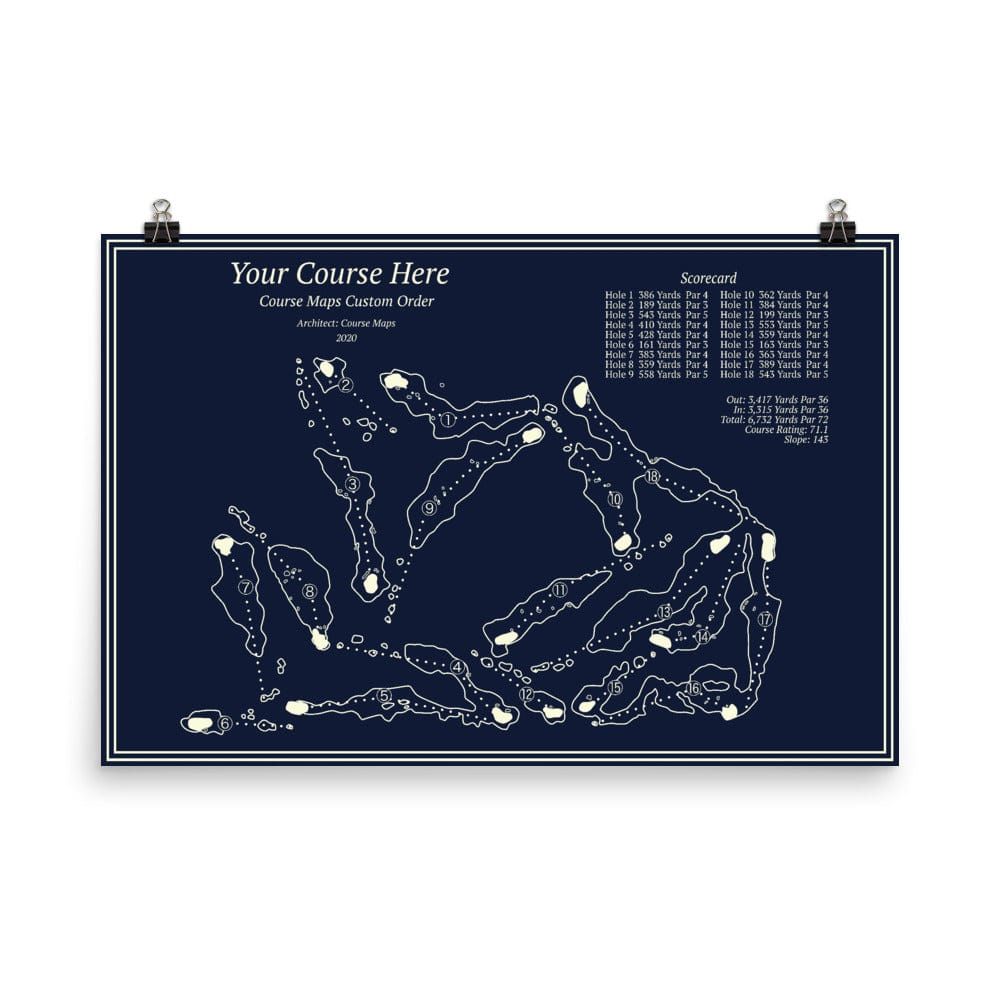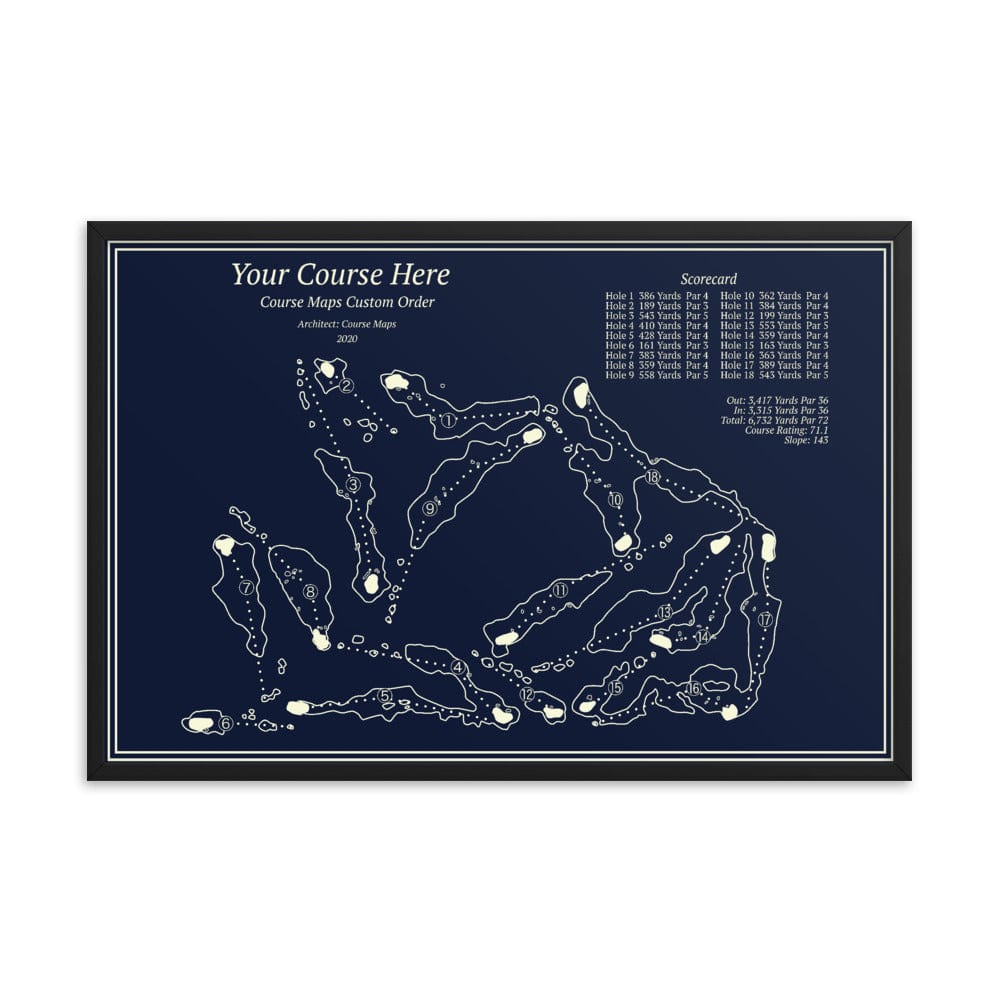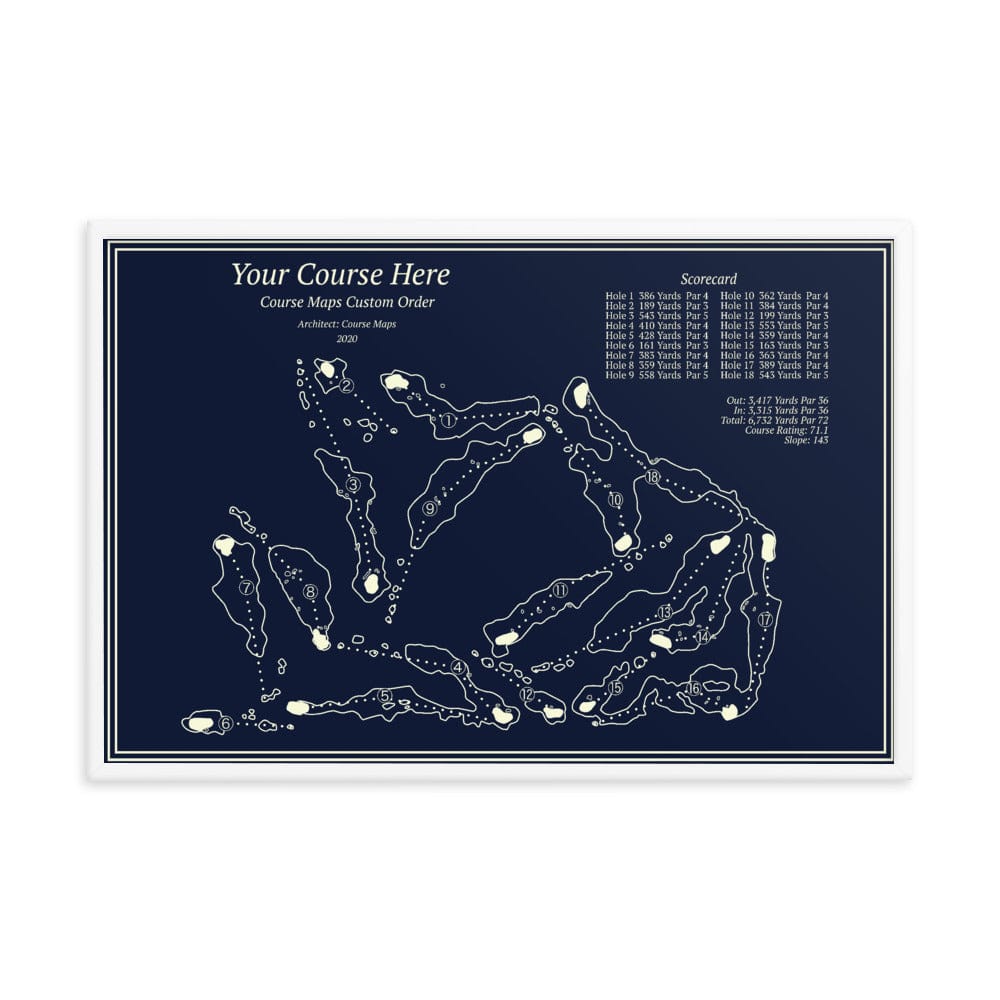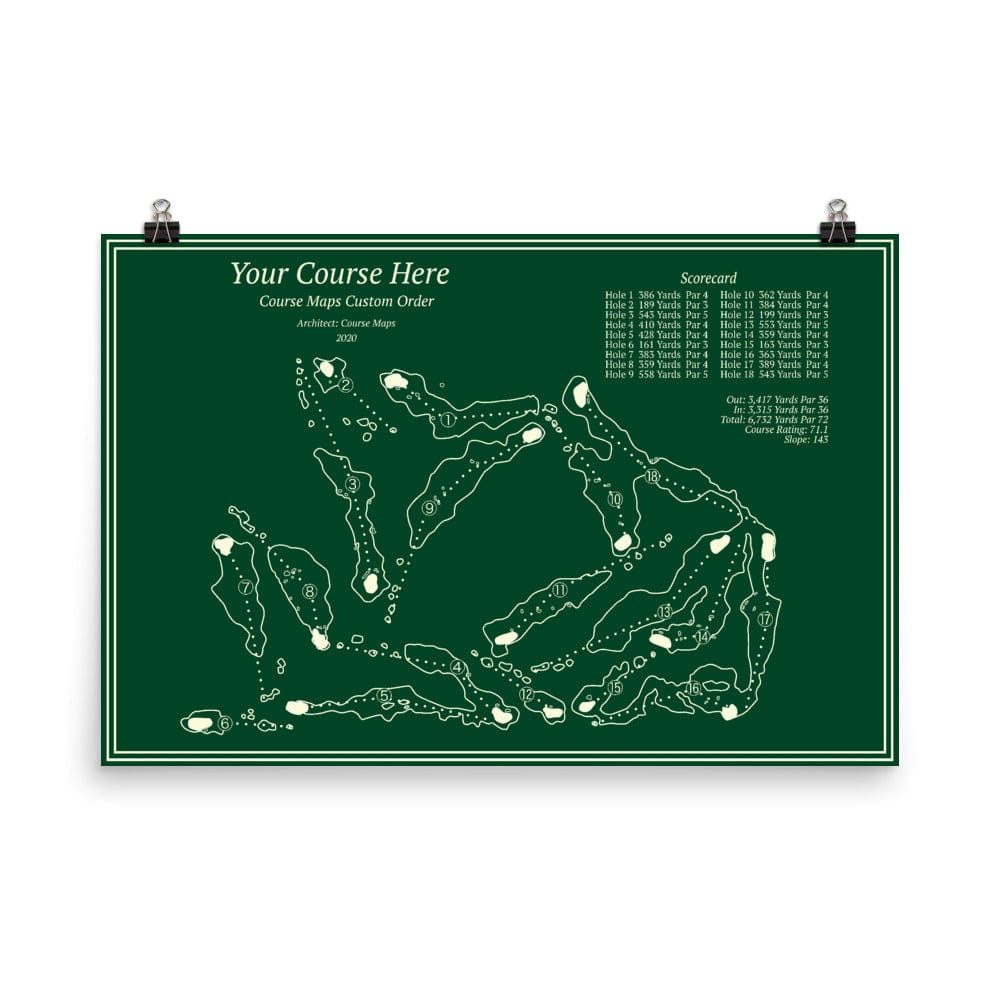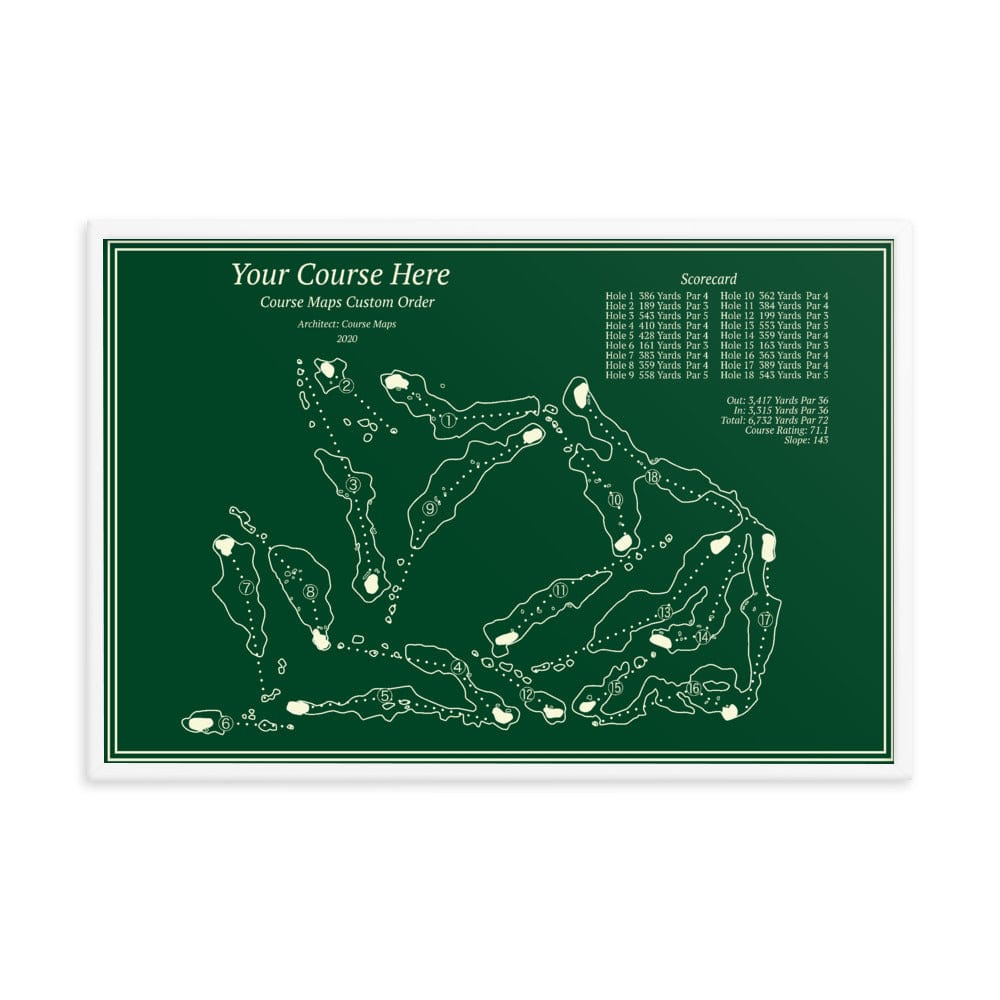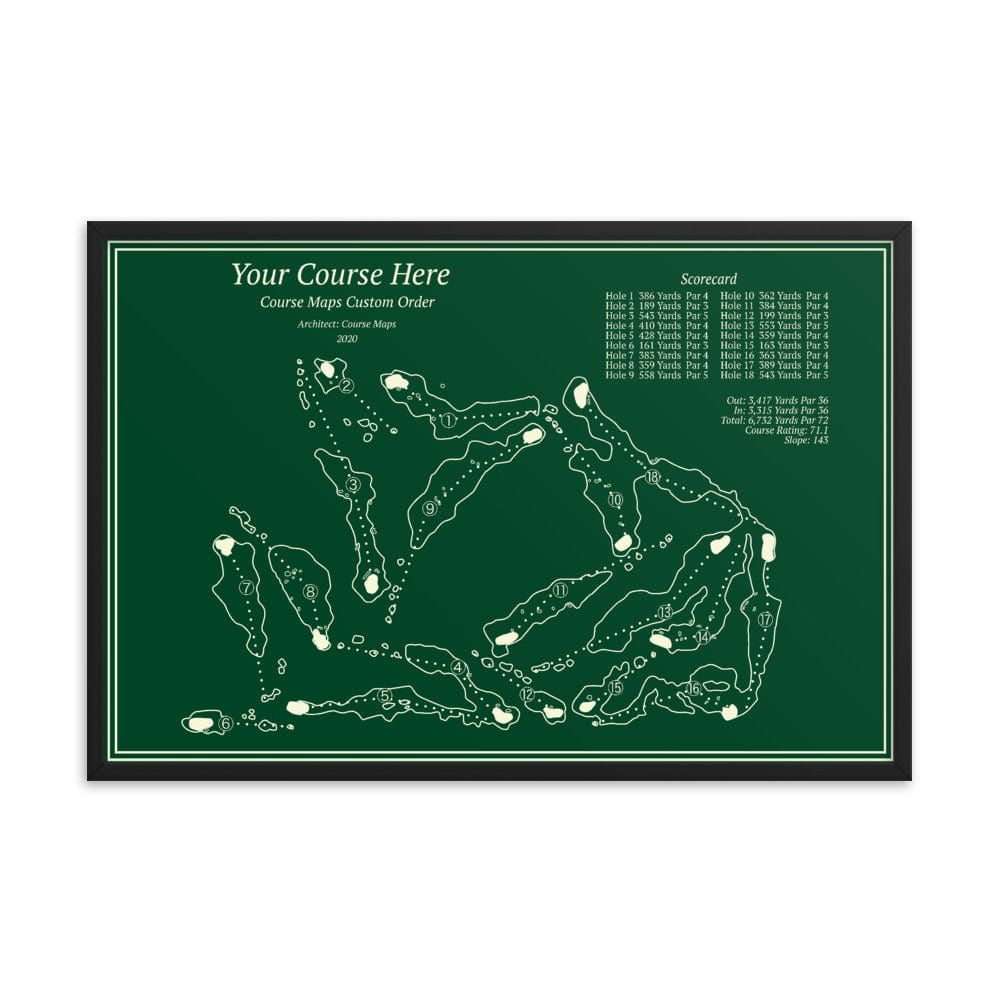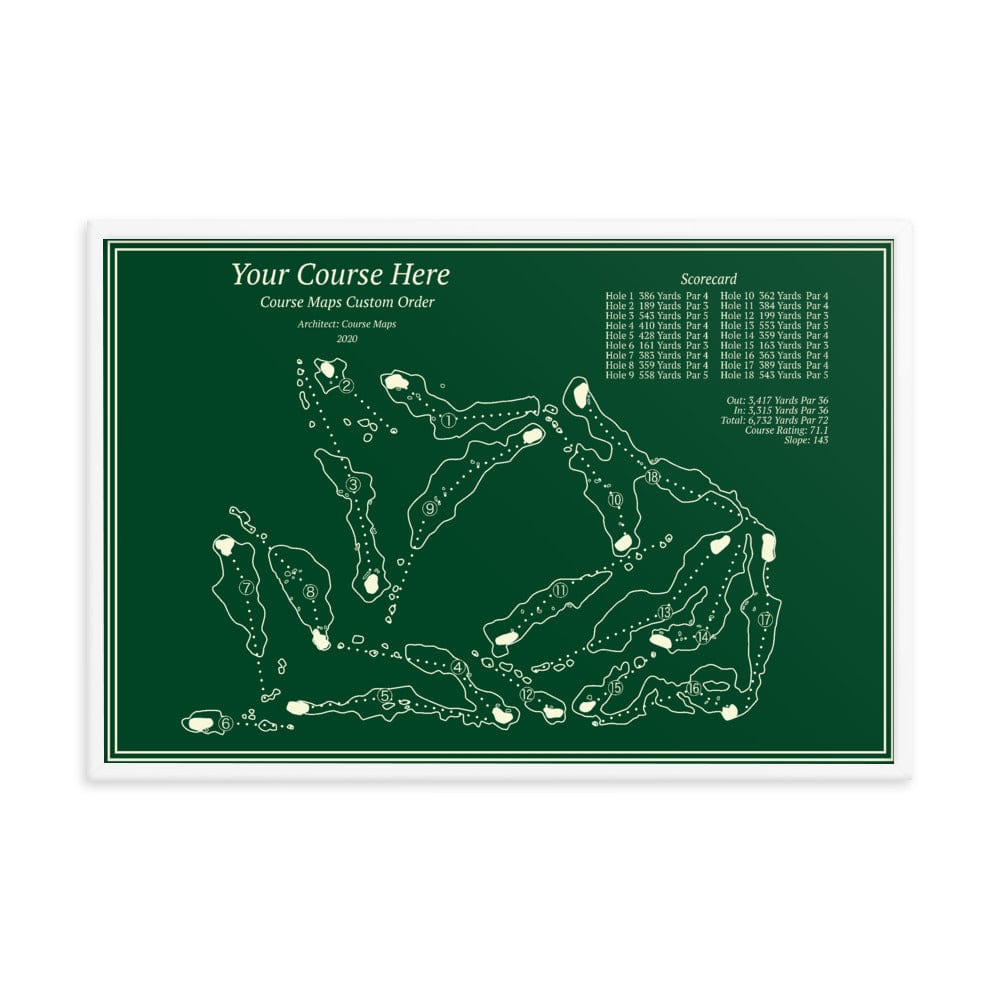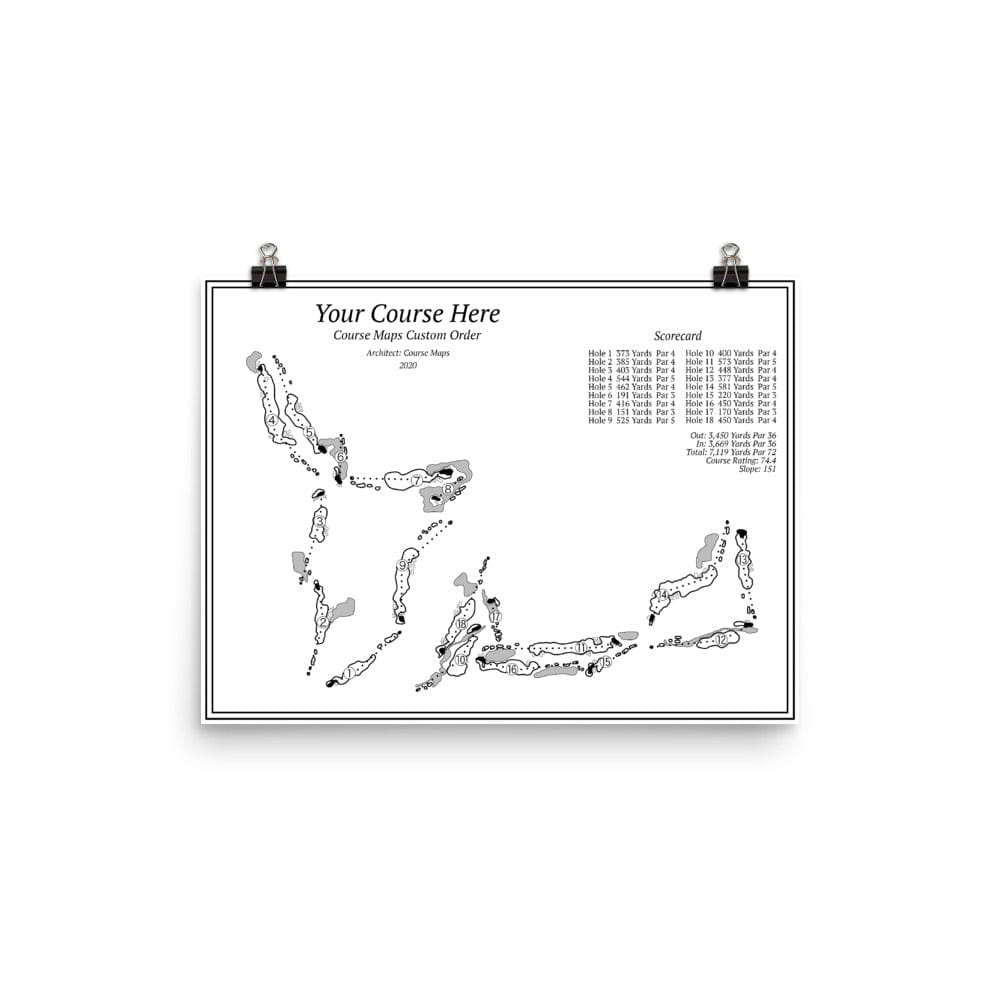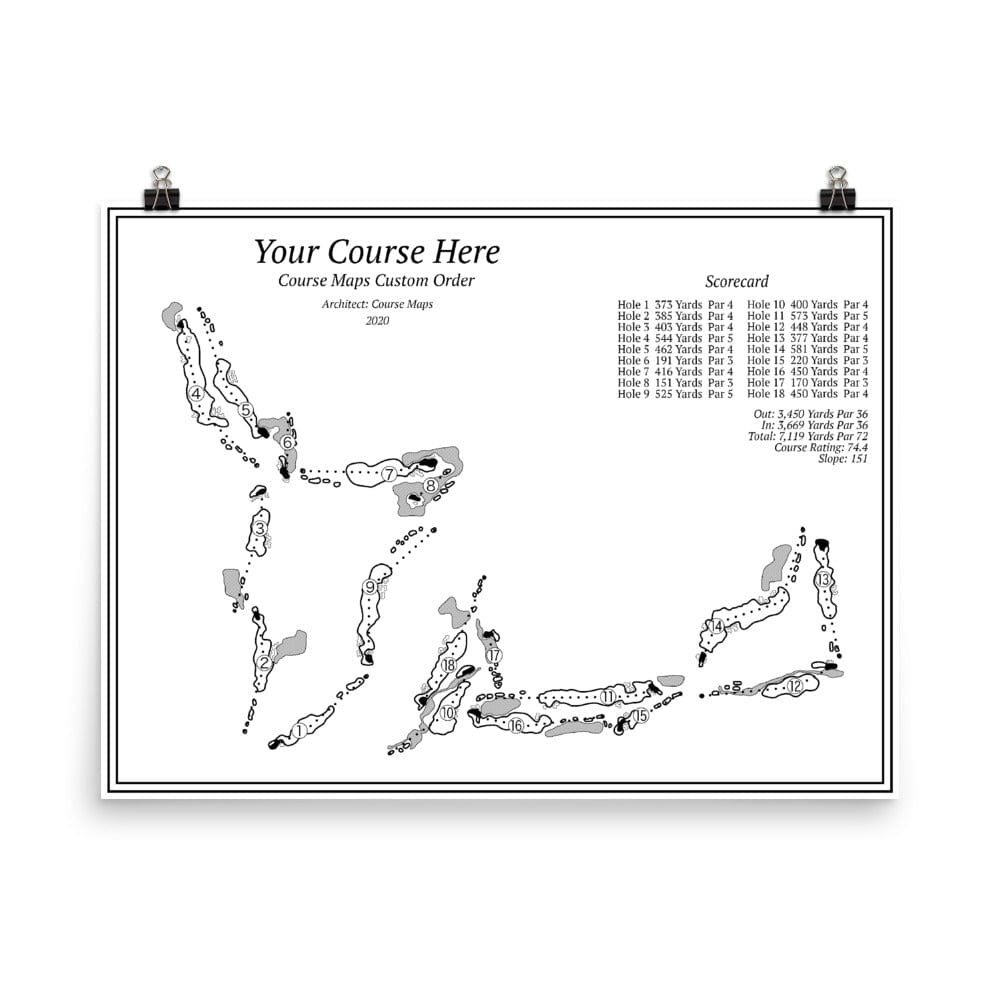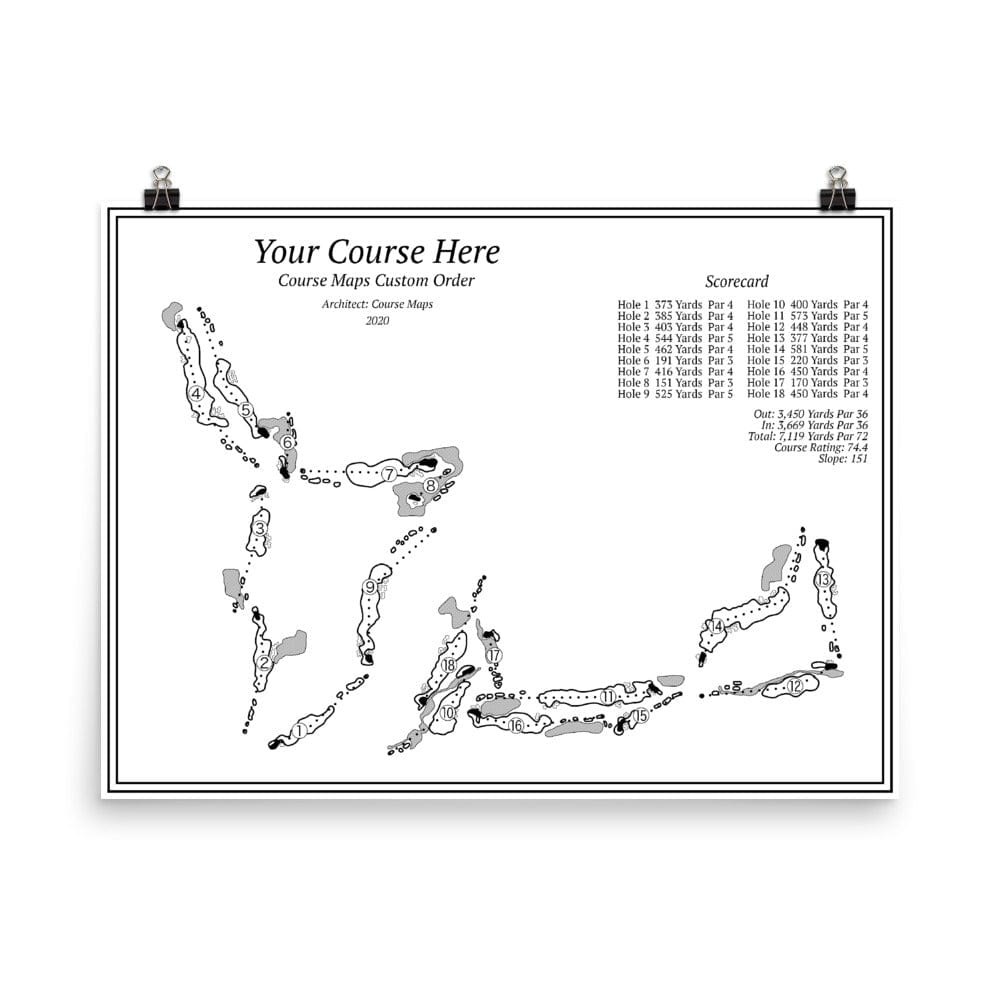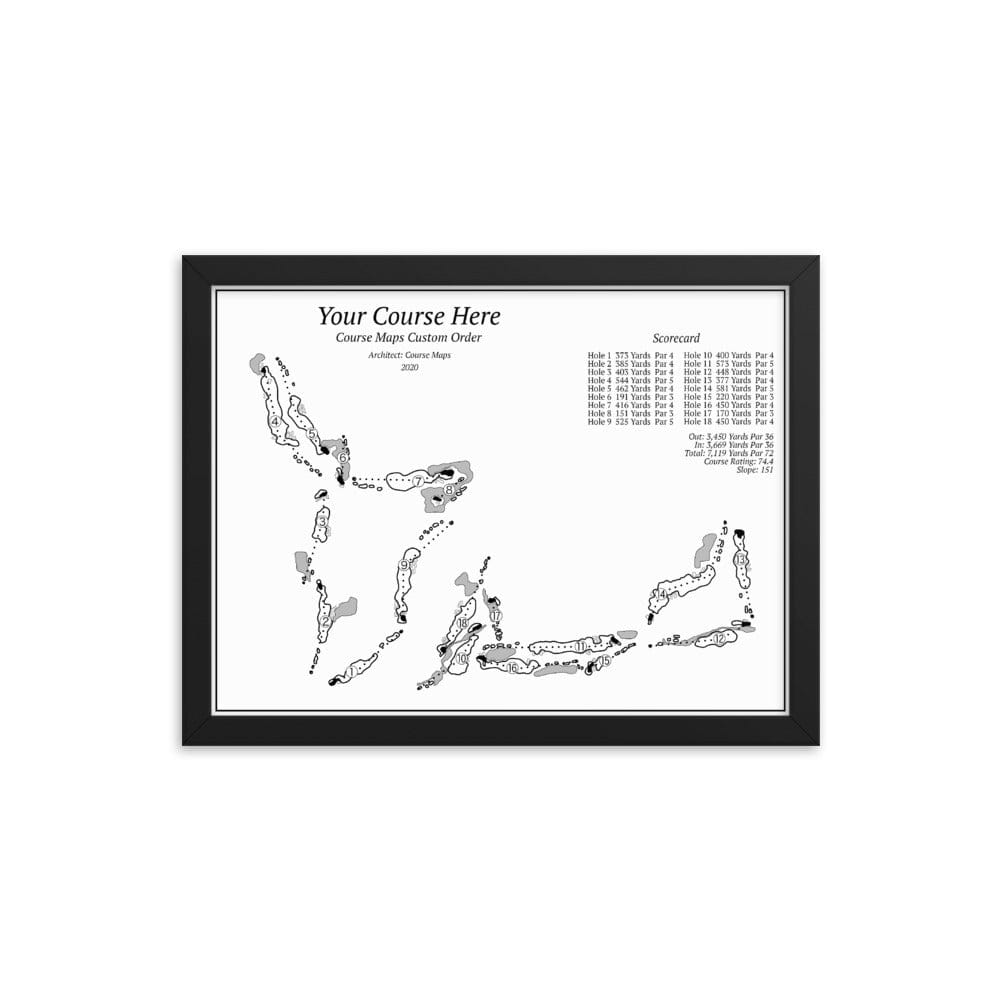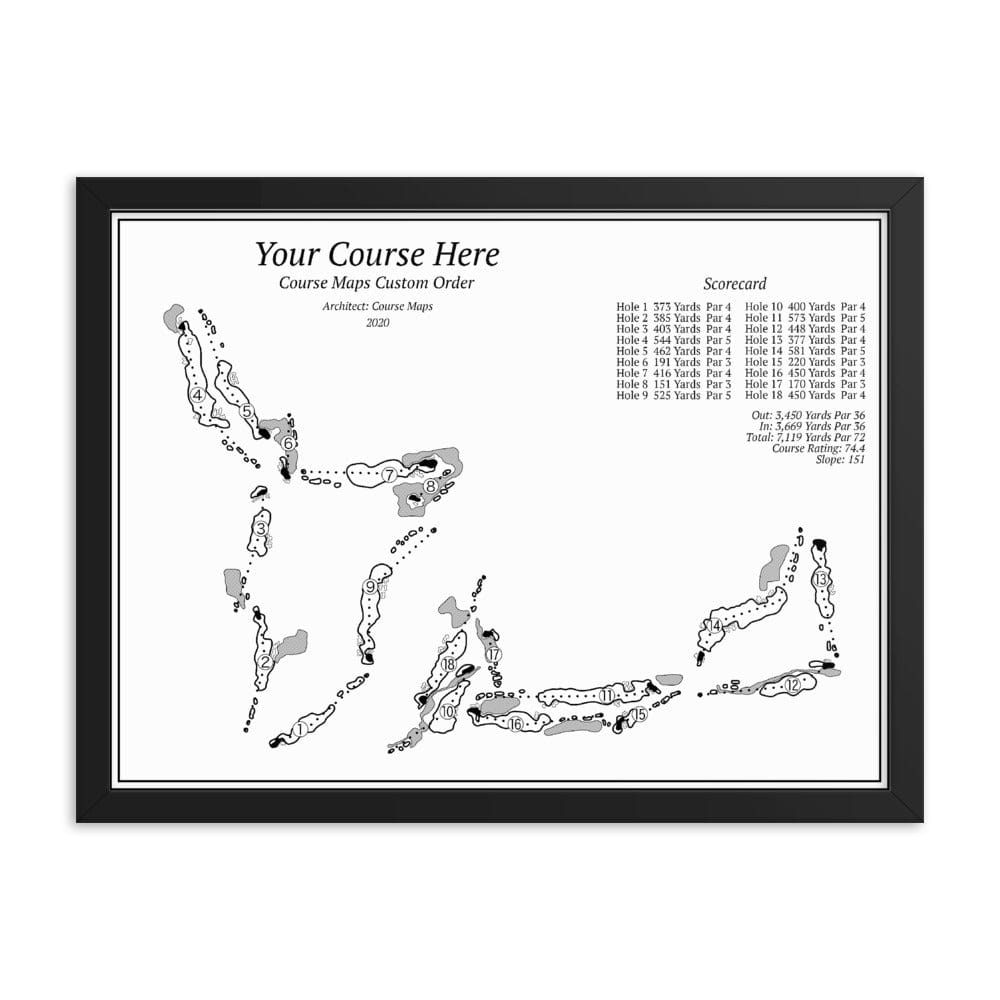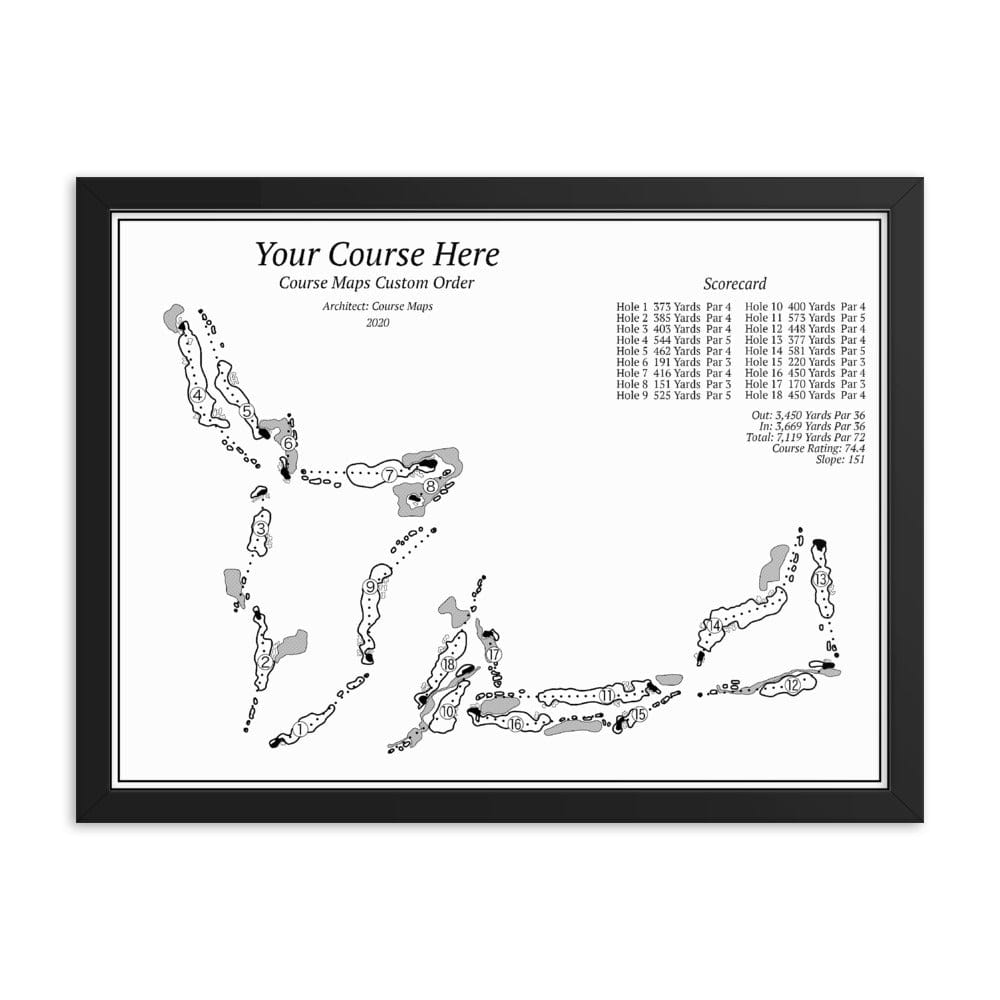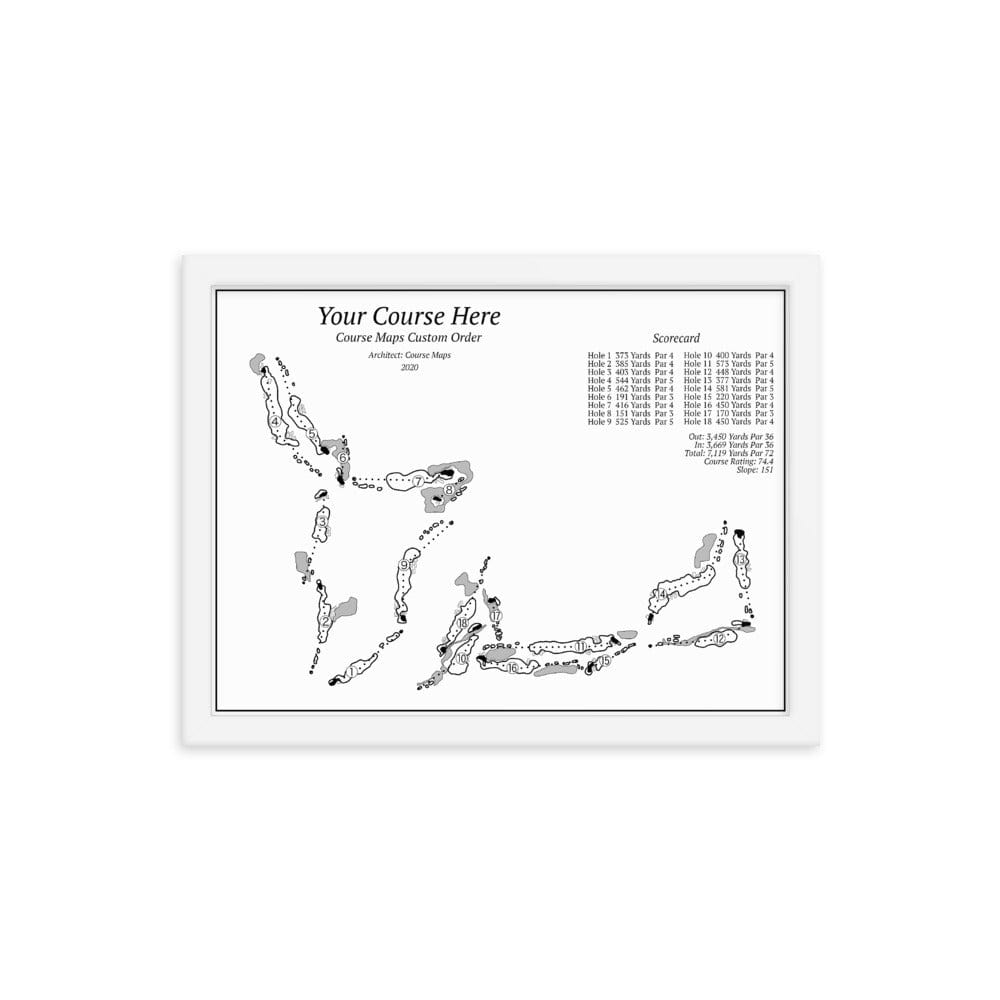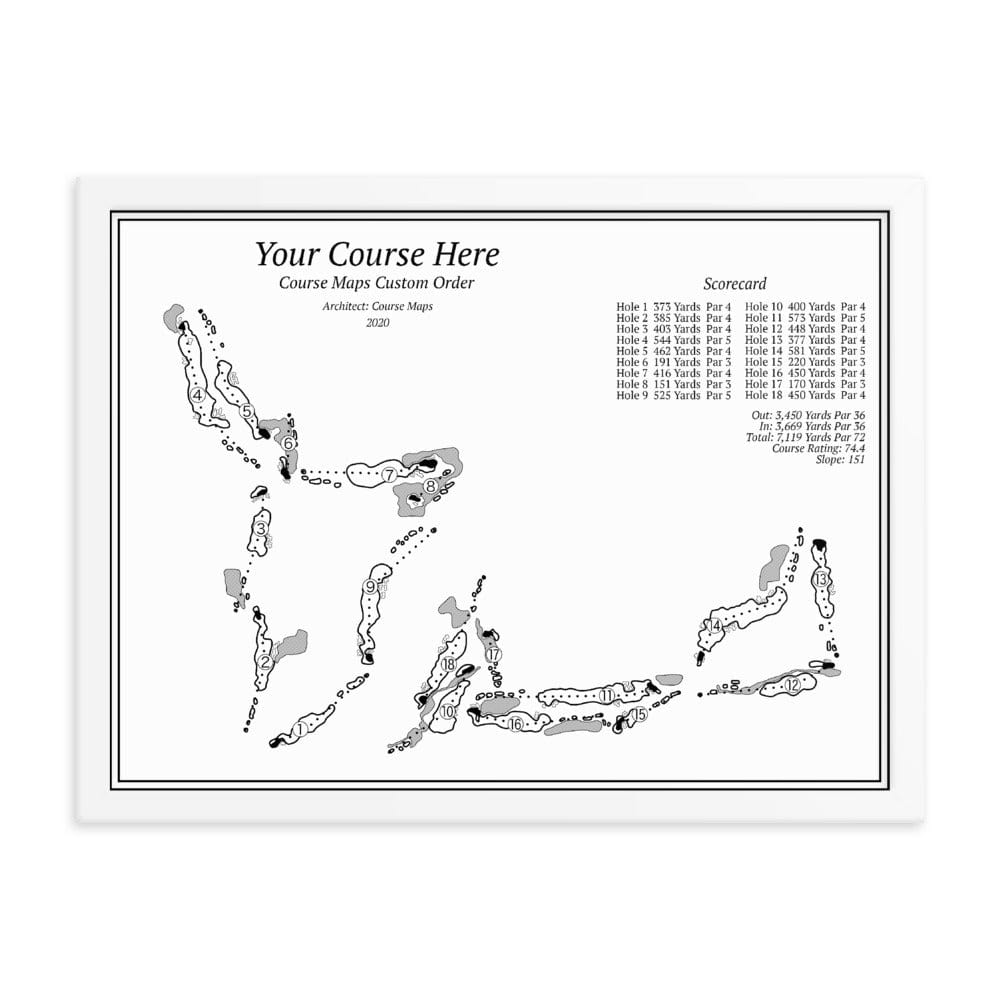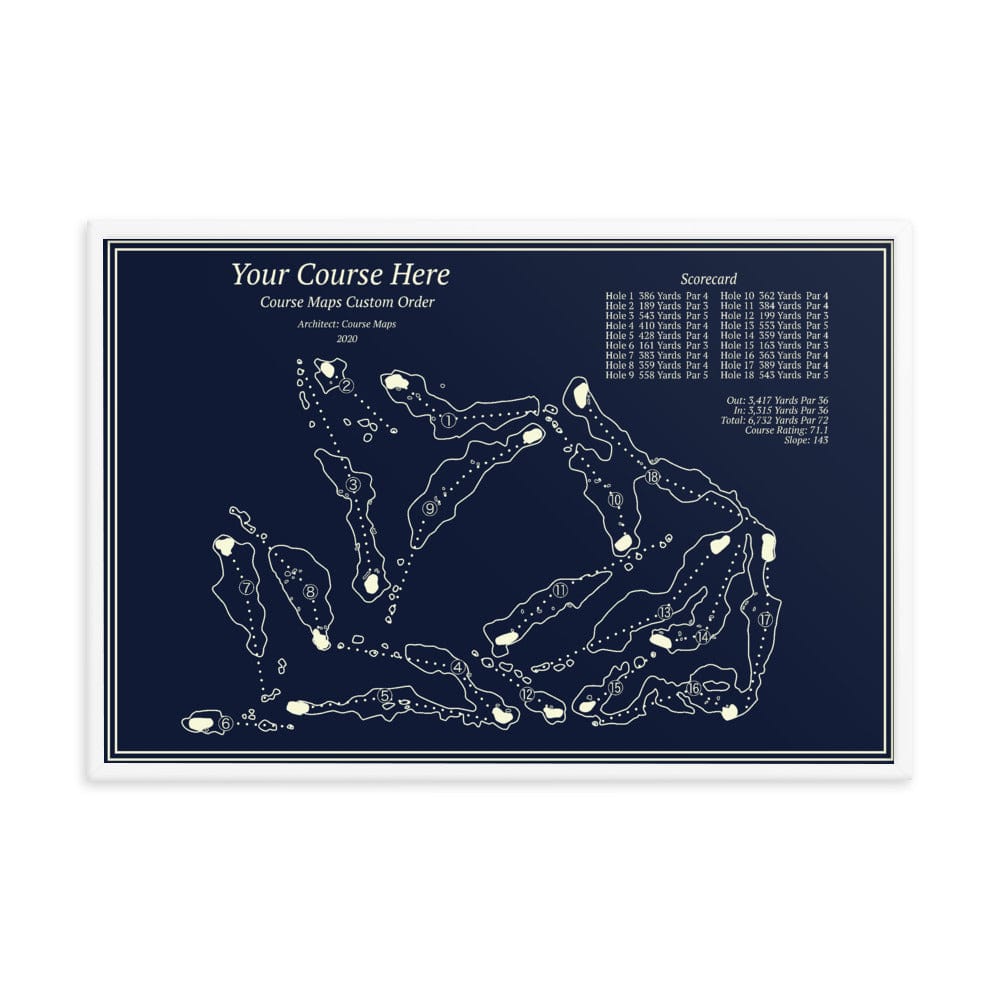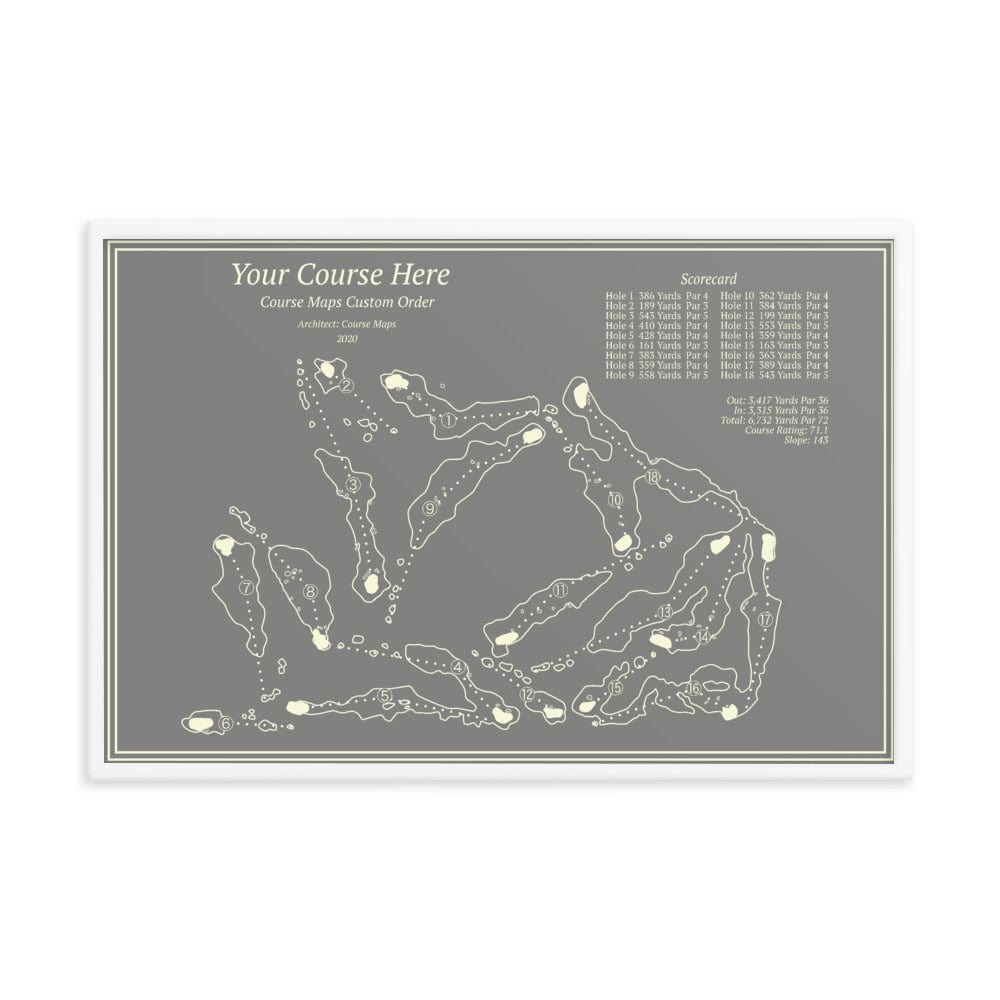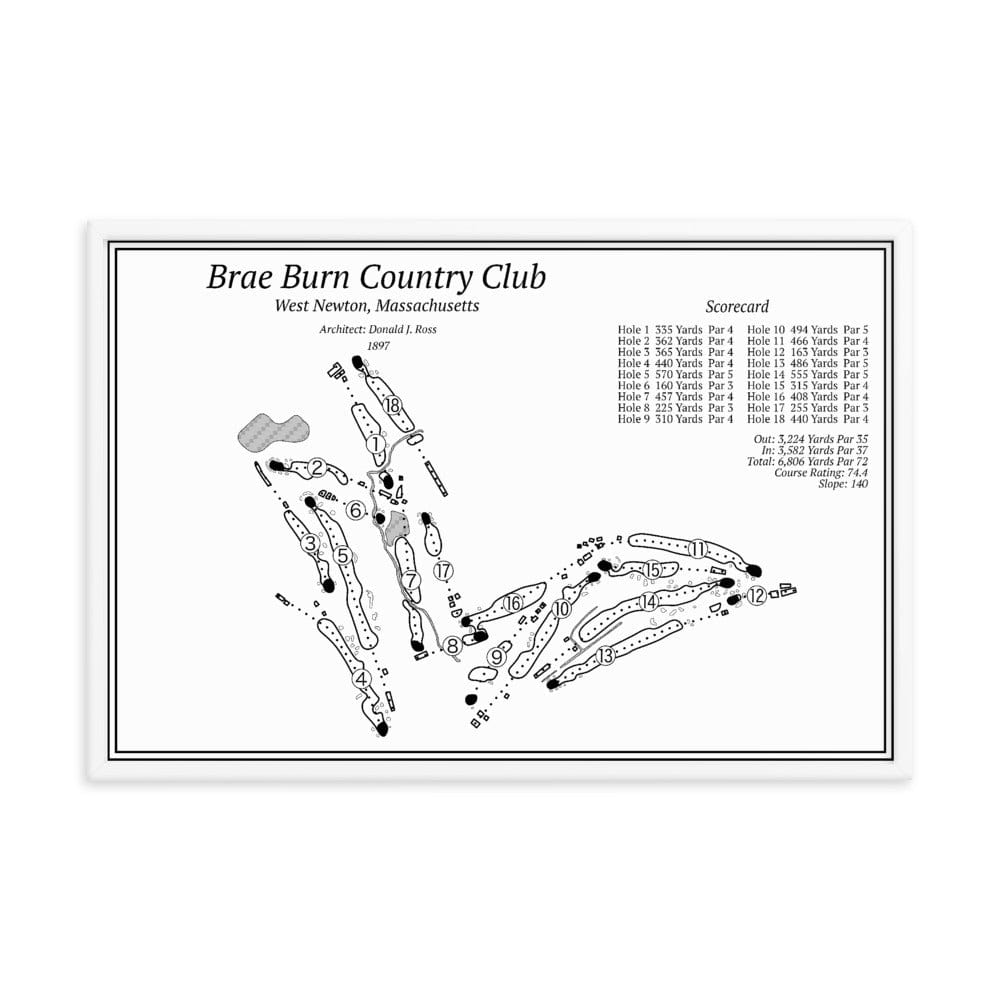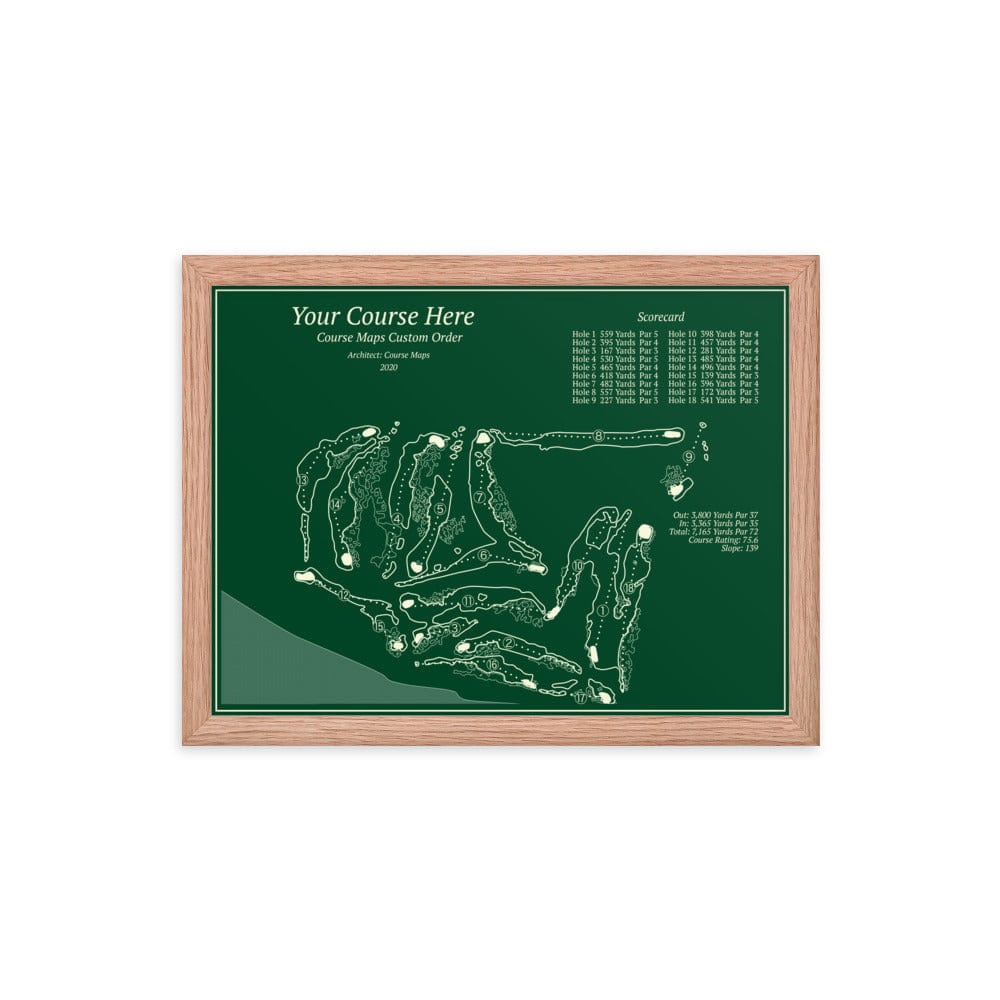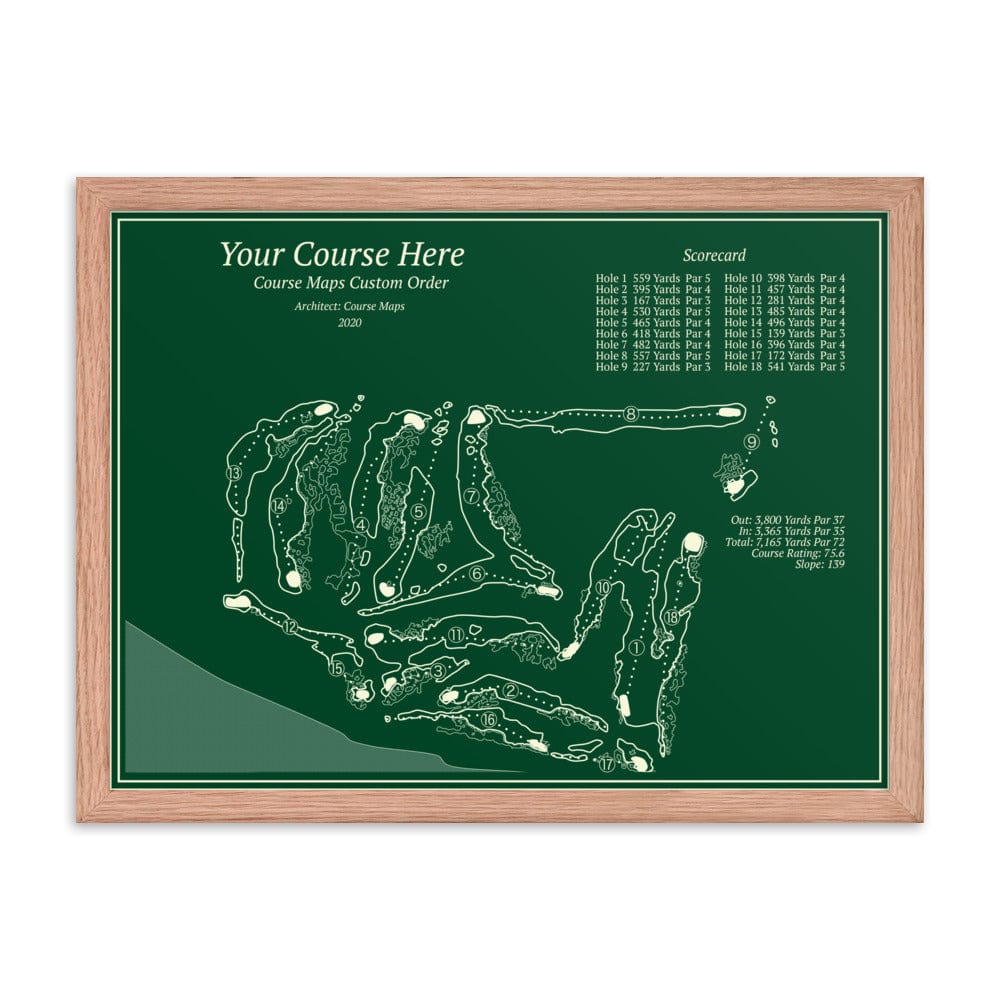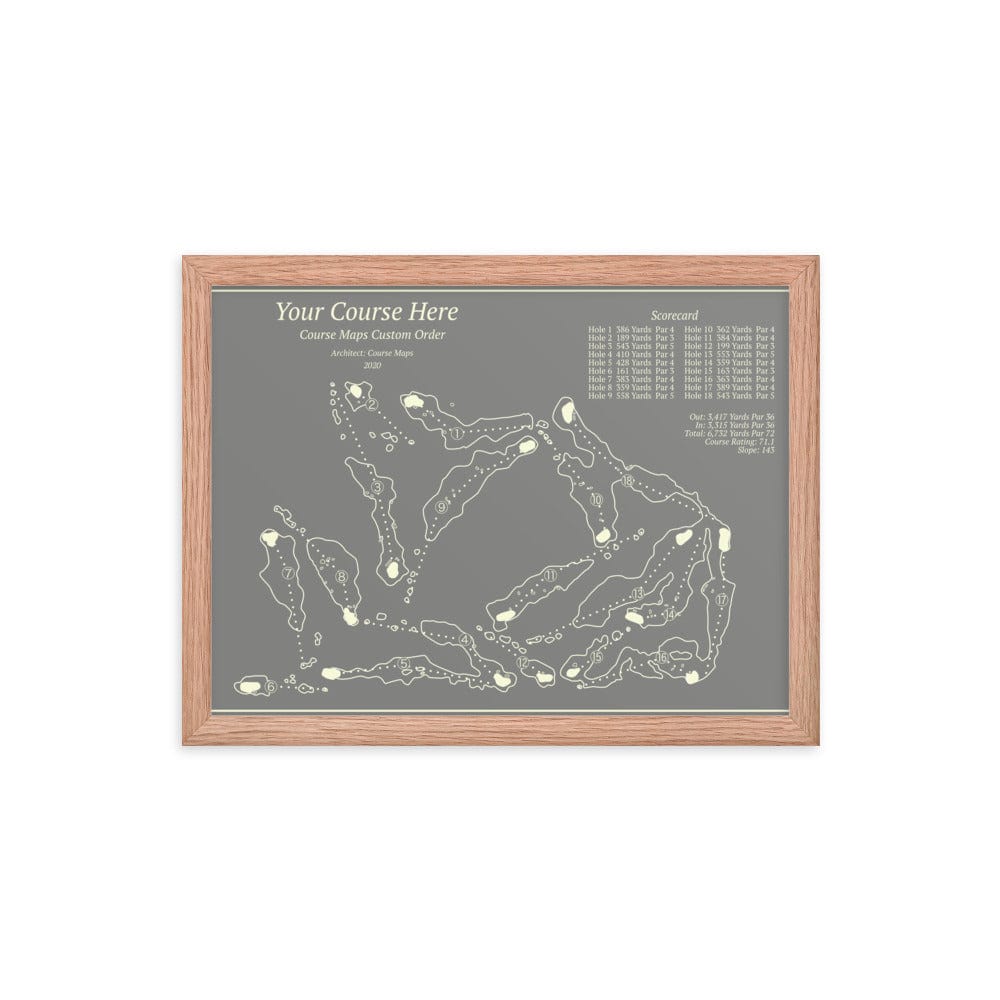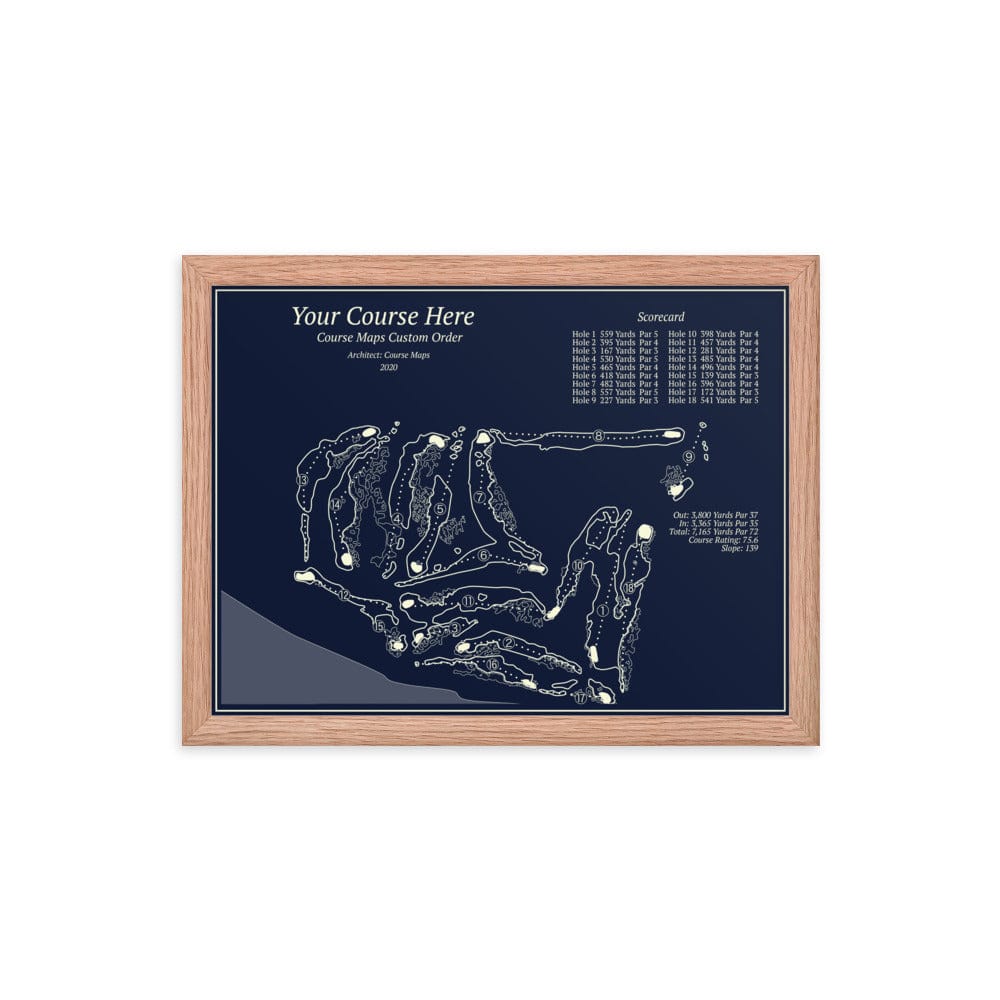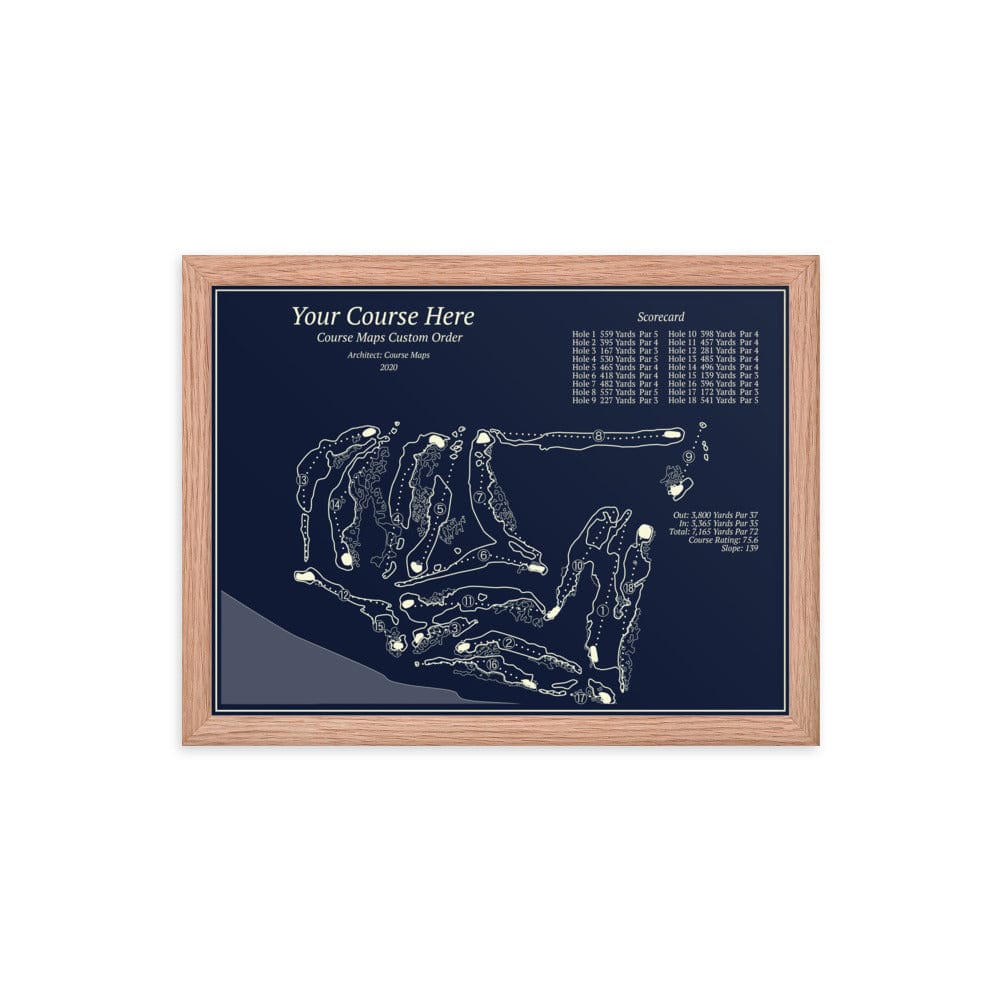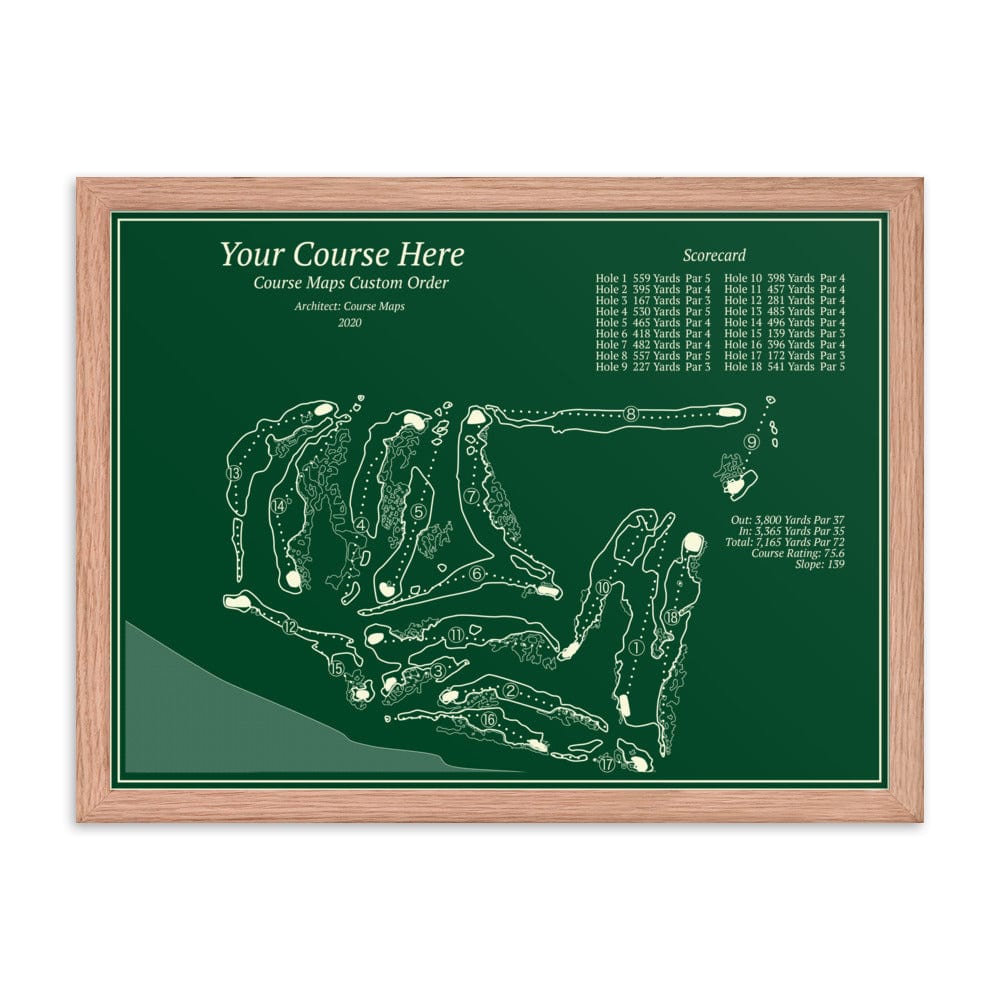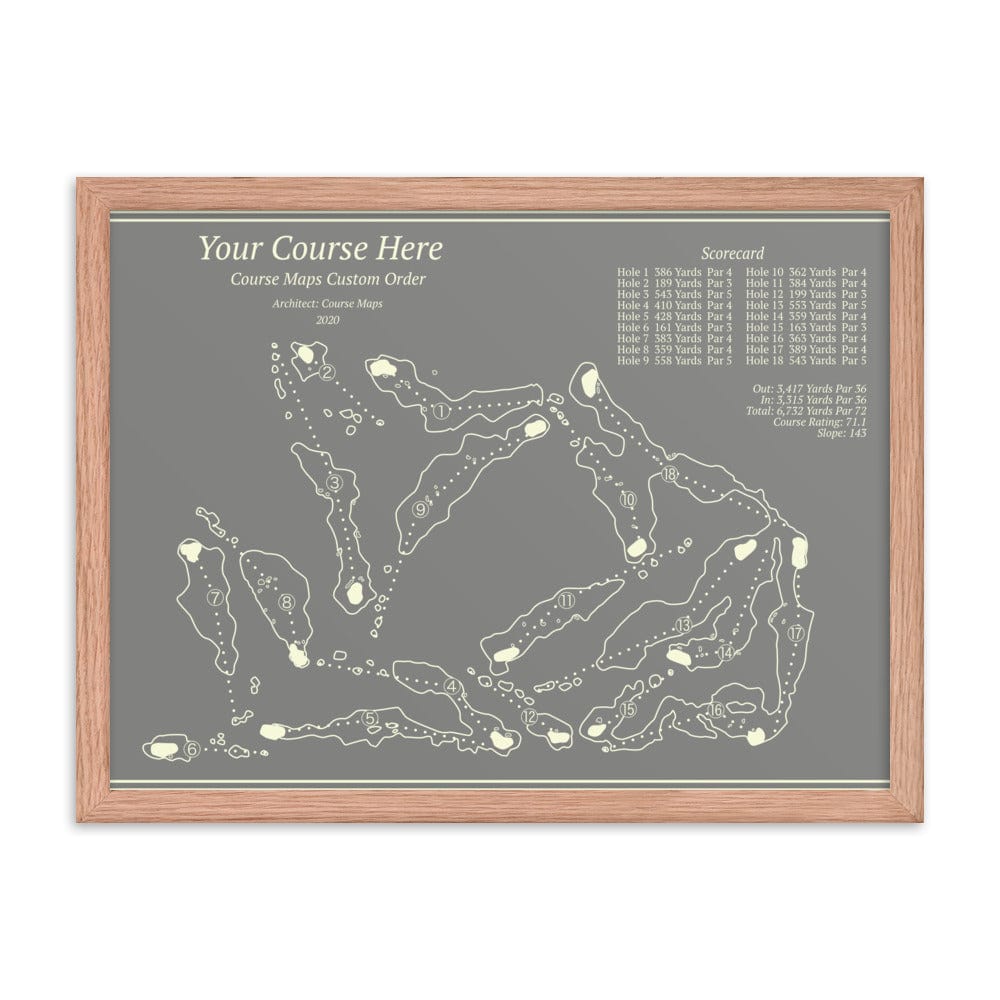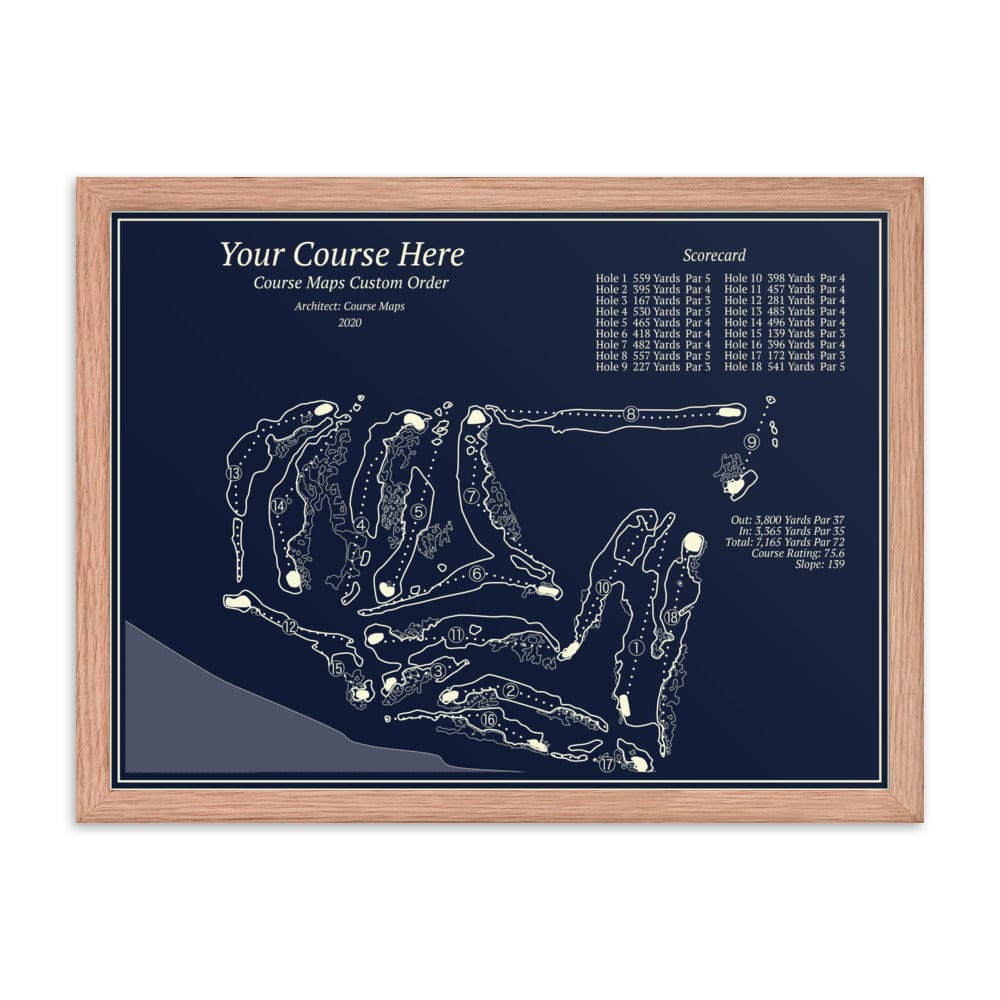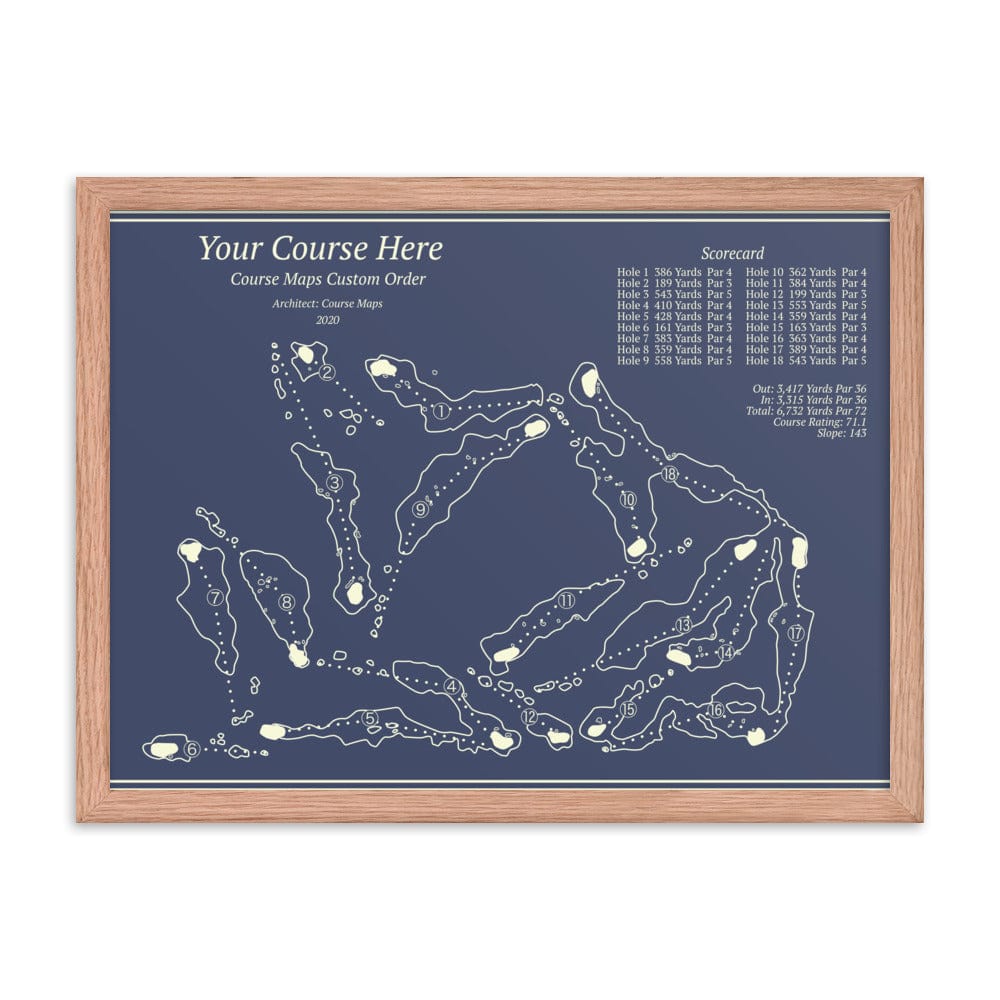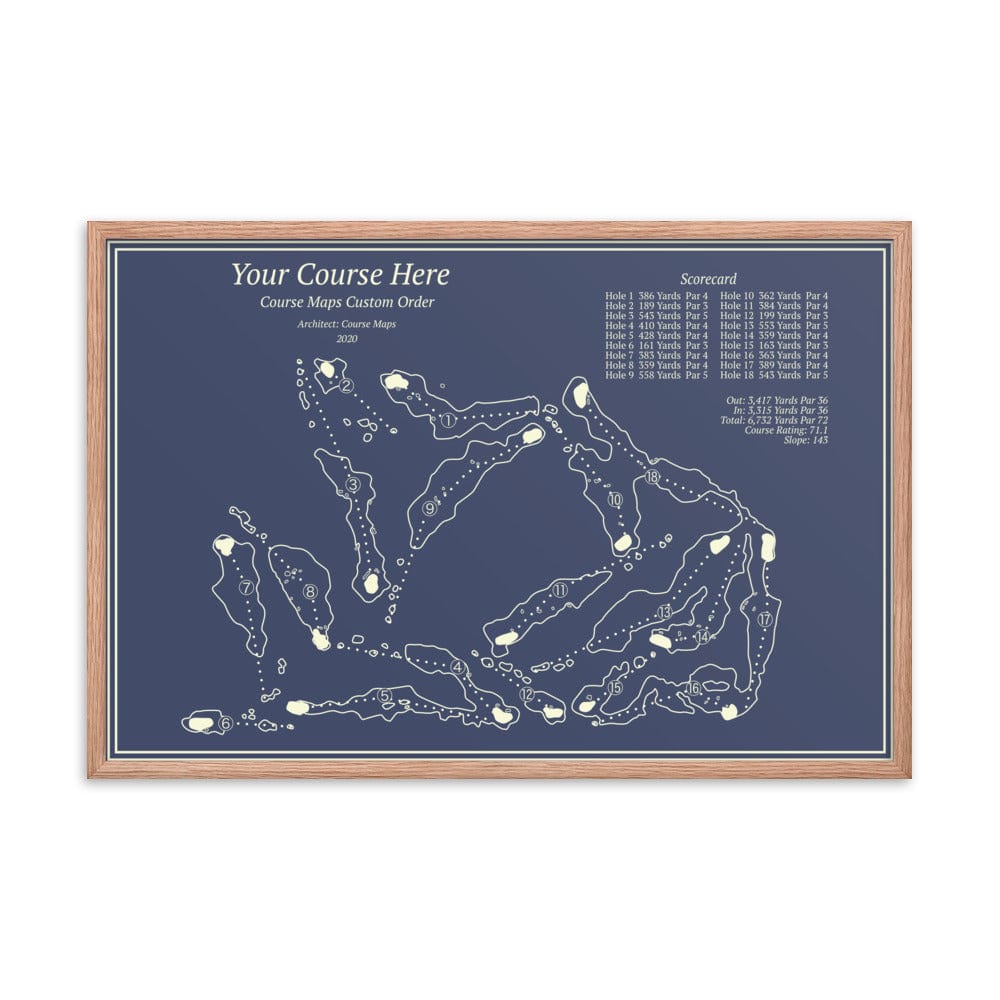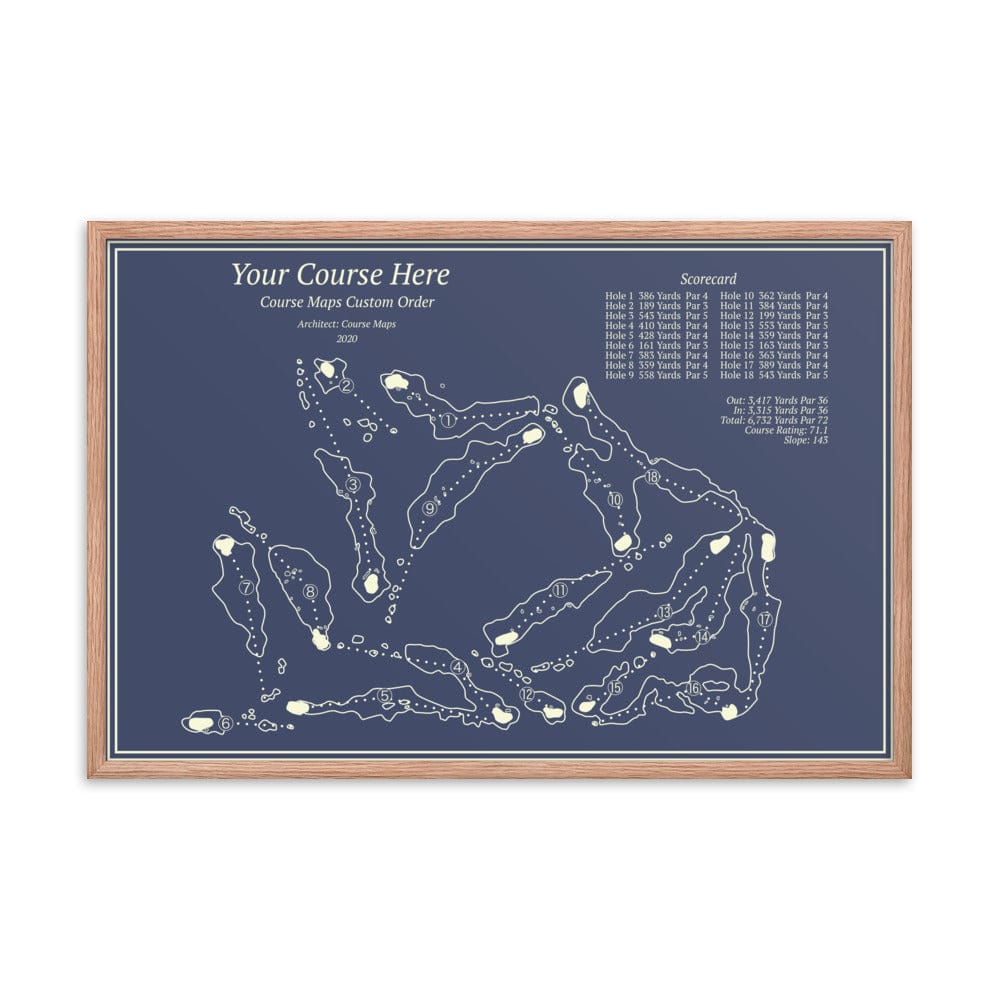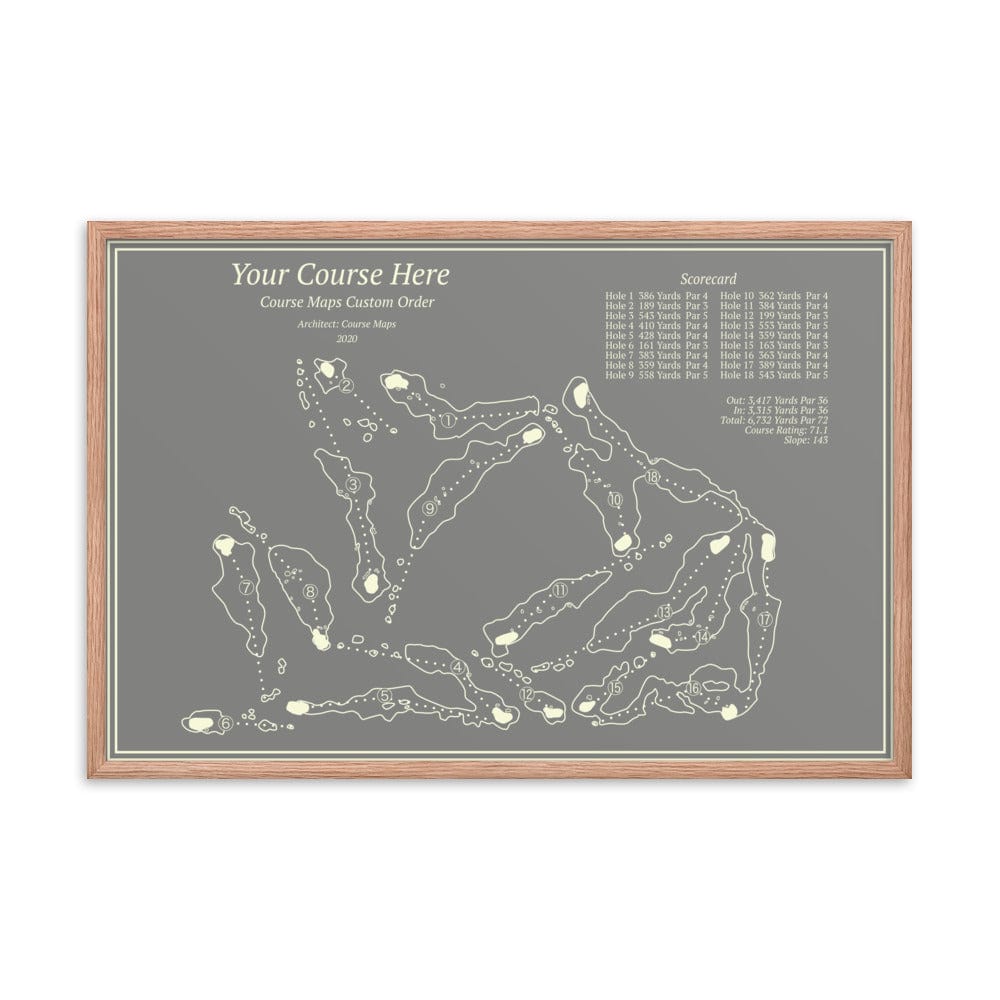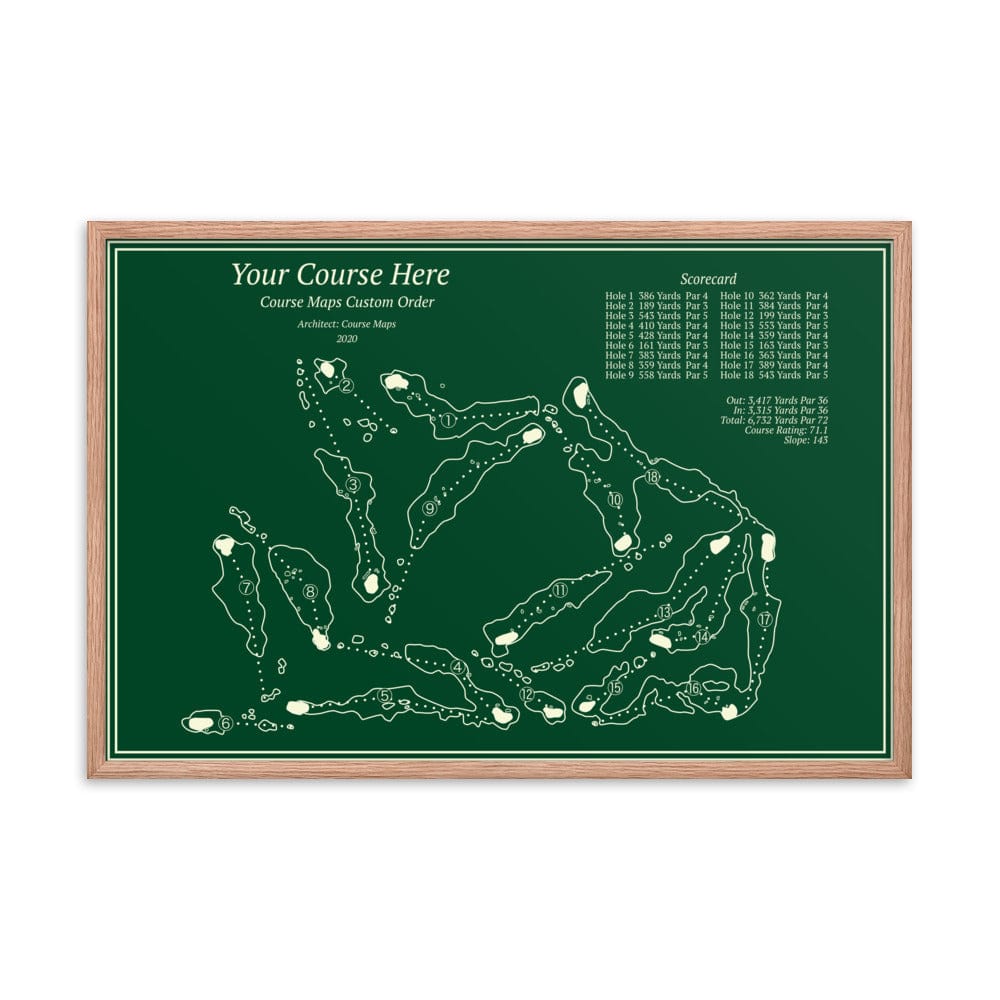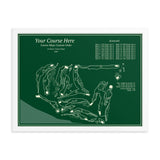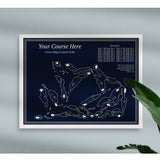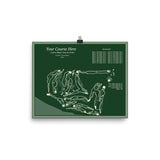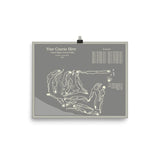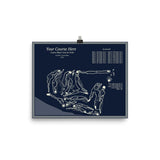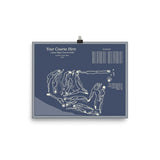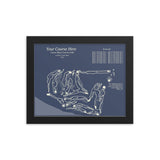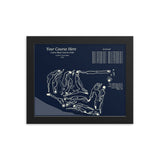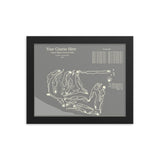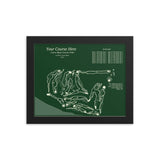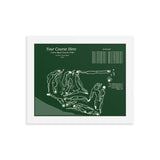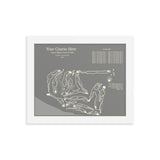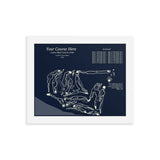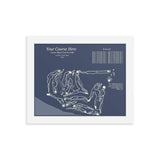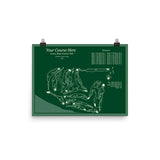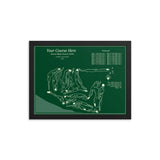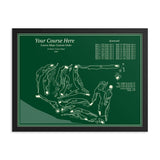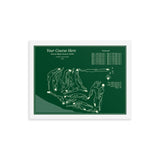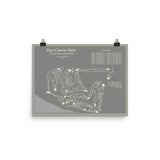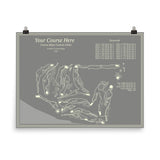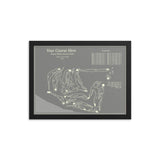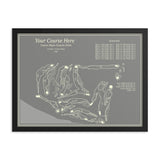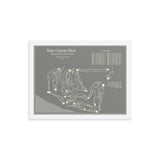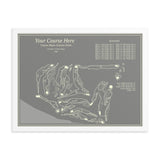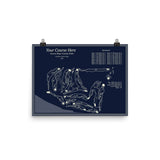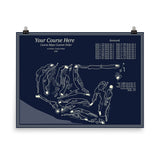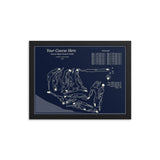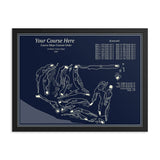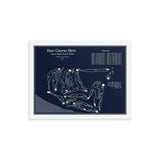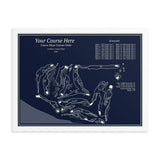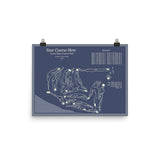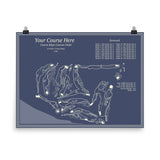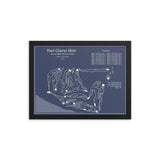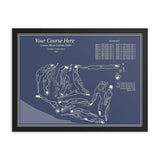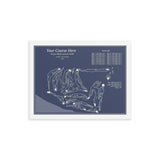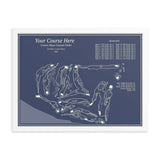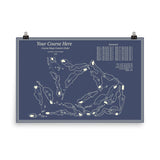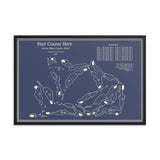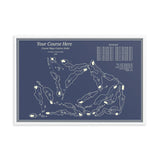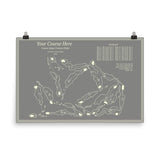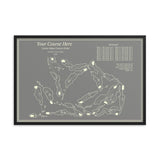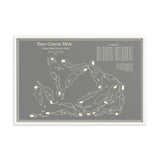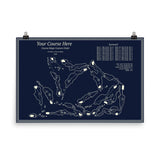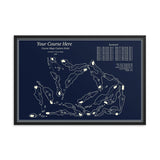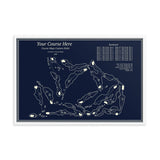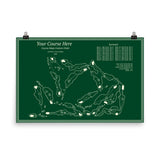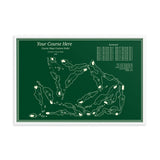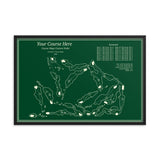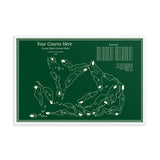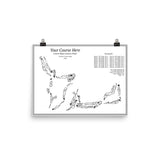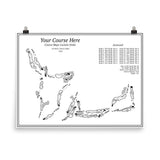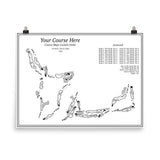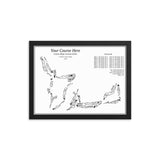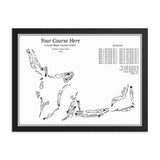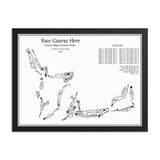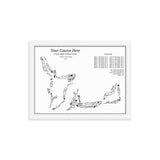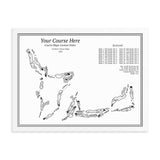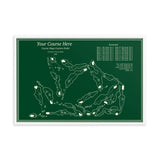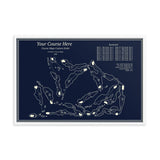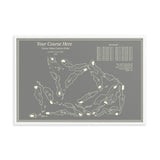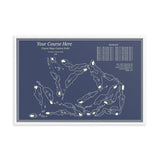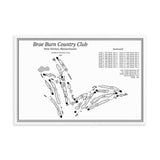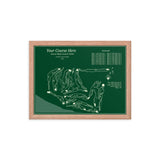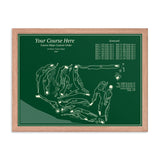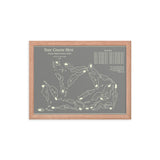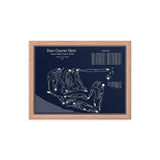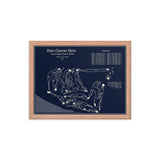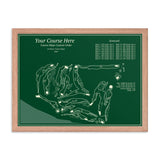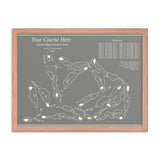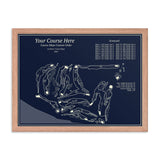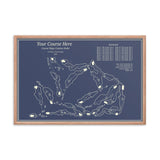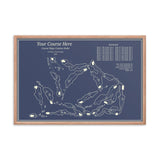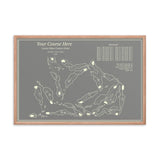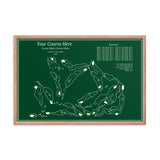 Custom Order - Classic Series
---
Can't find your course among the ones available in our catalog? No need to worry! Our custom order process is easy and quick. 
All we need to get started is the name and location of your course. Next, simply choose your size, color, and framing options & proceed through the checkout process. We'll get to work on your course right away -- typically the design process takes 2-3 weeks, after which we will send out your order. 
Please note we are unable to do custom orders for The Old Course at St Andrews due to copyright issues. 

Standard orders ship within 1-3 days after order is placed. Custom orders ship within 14 days.
Custom Order - Classic Series