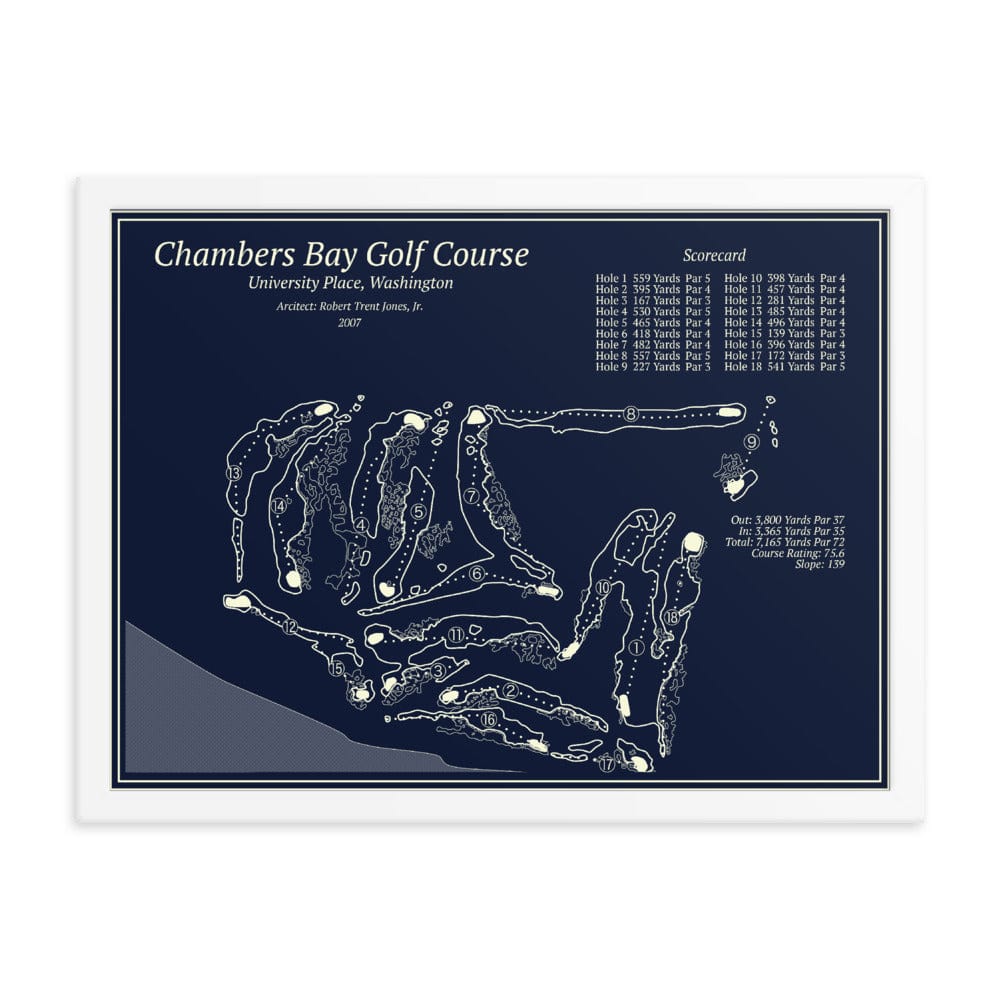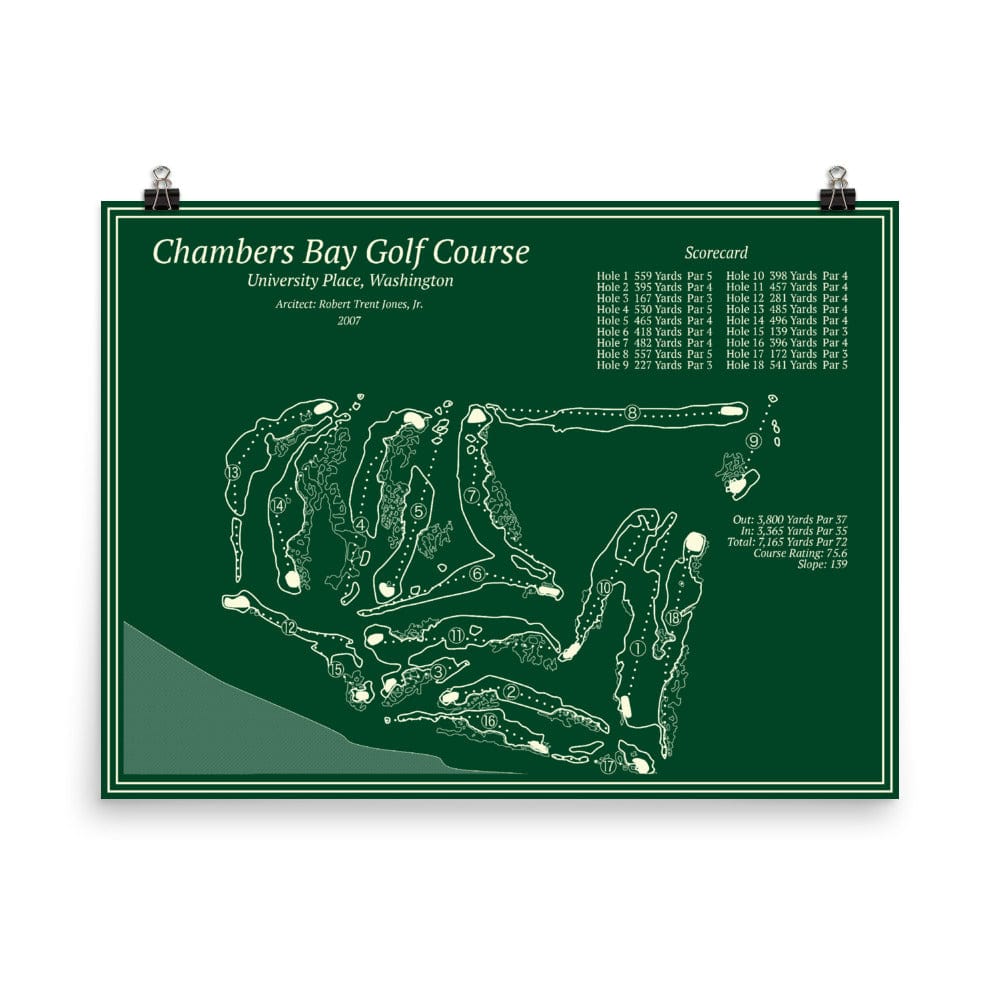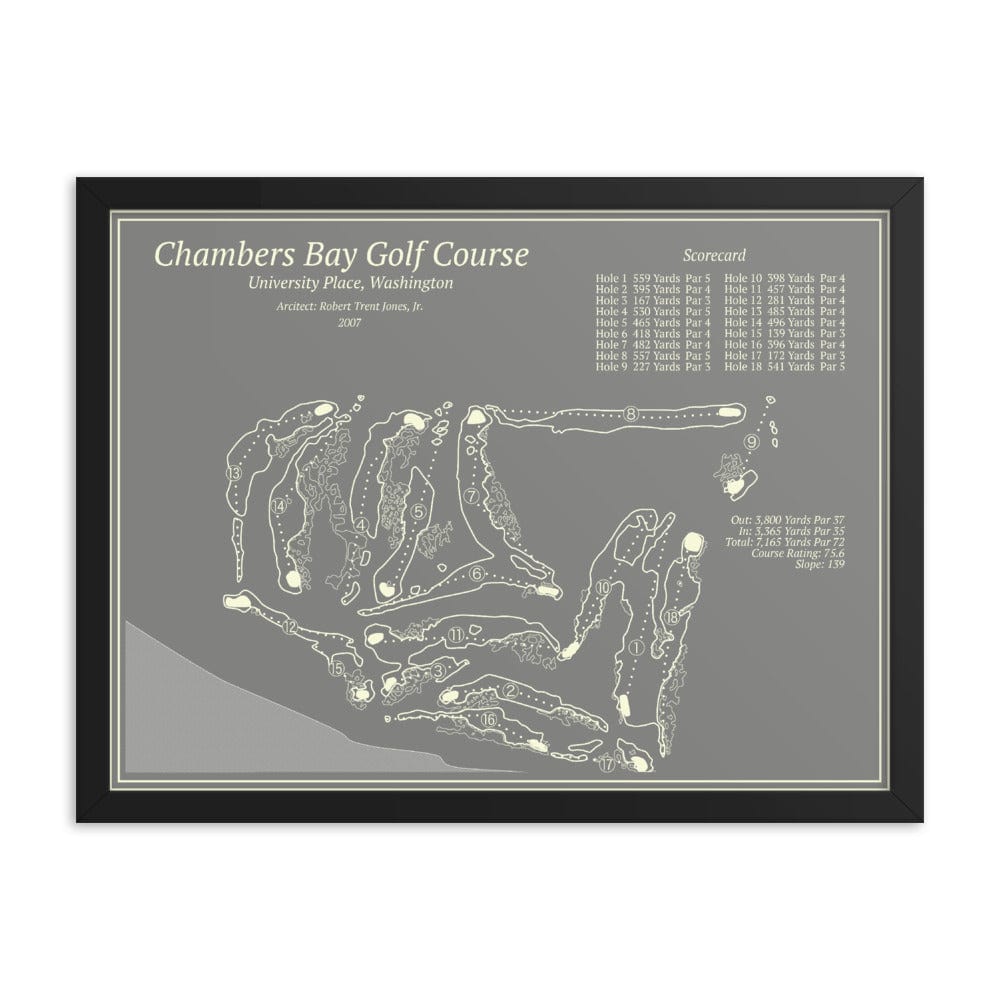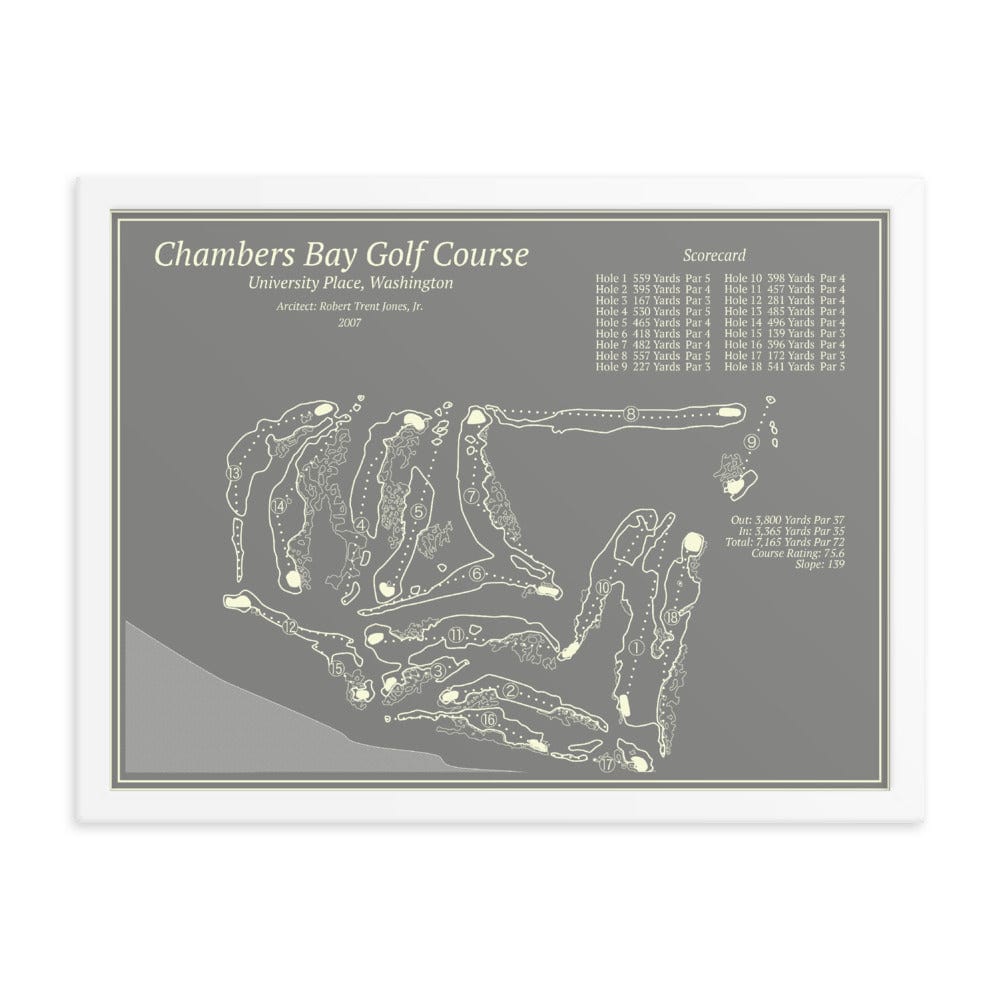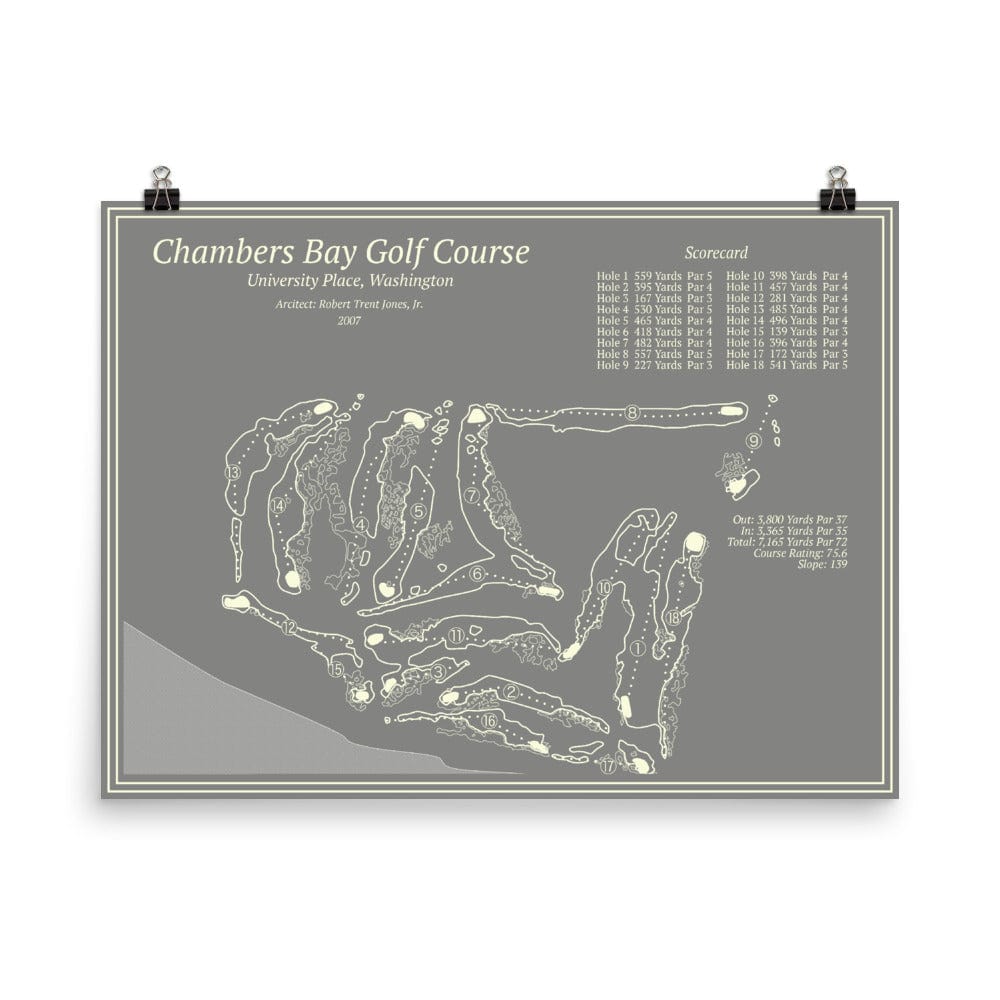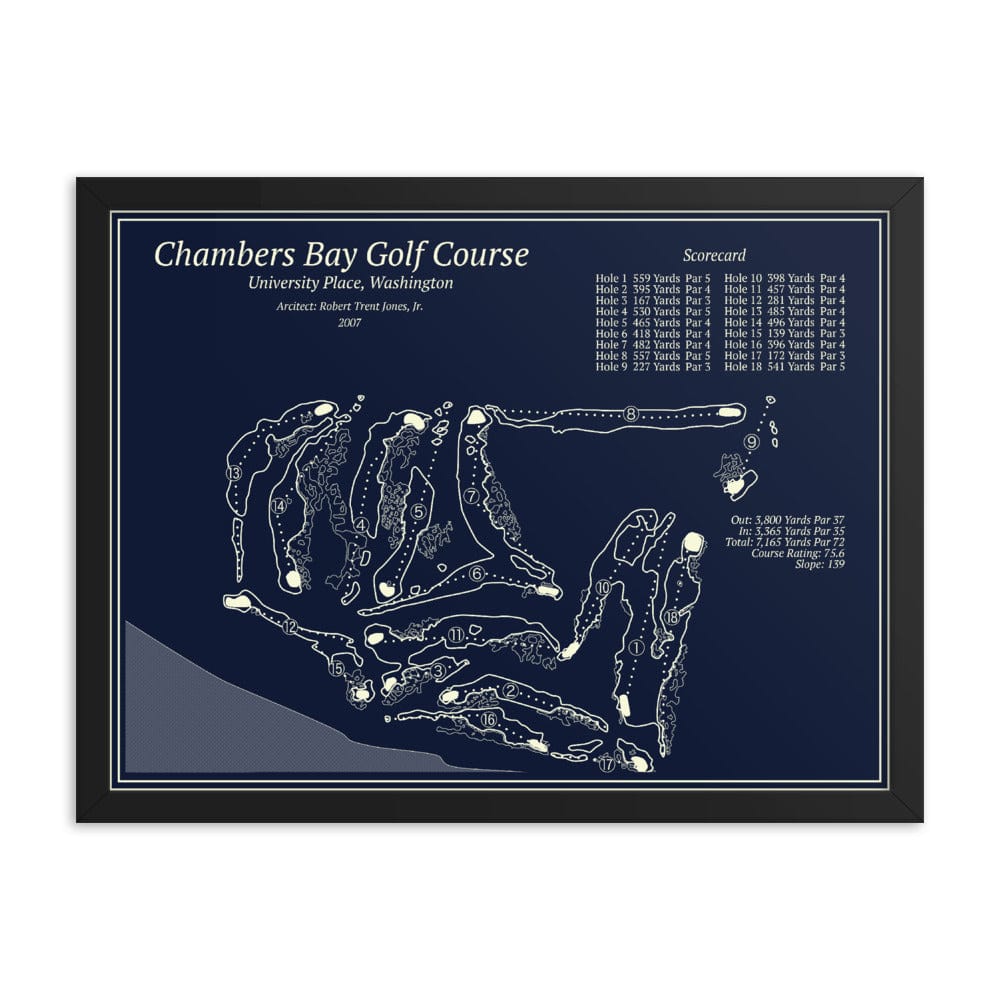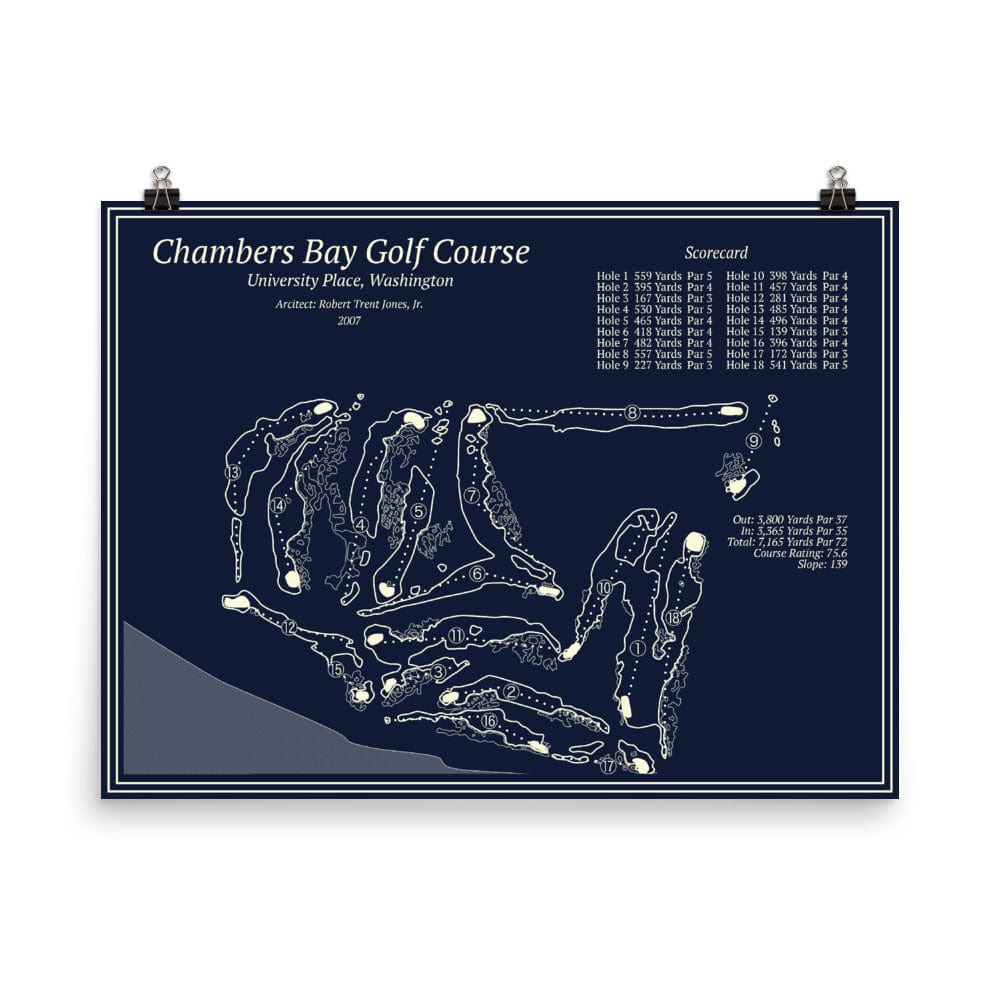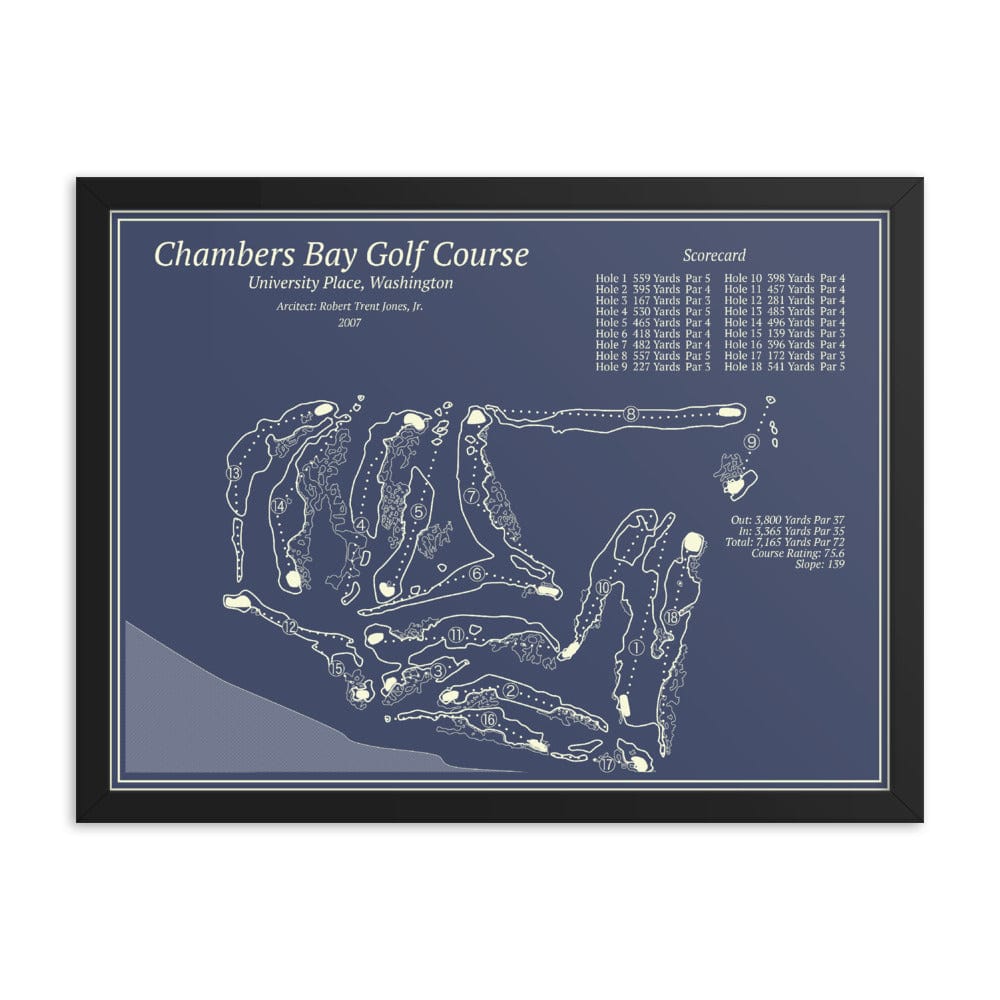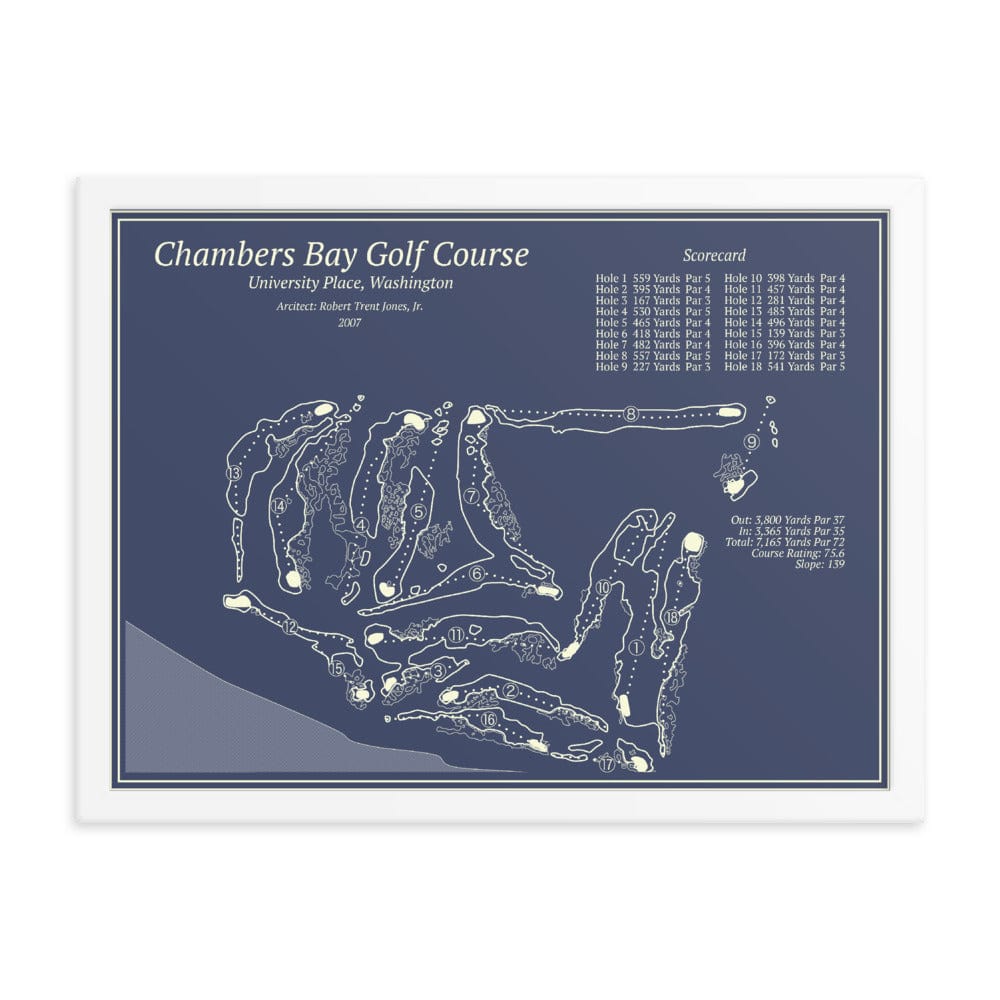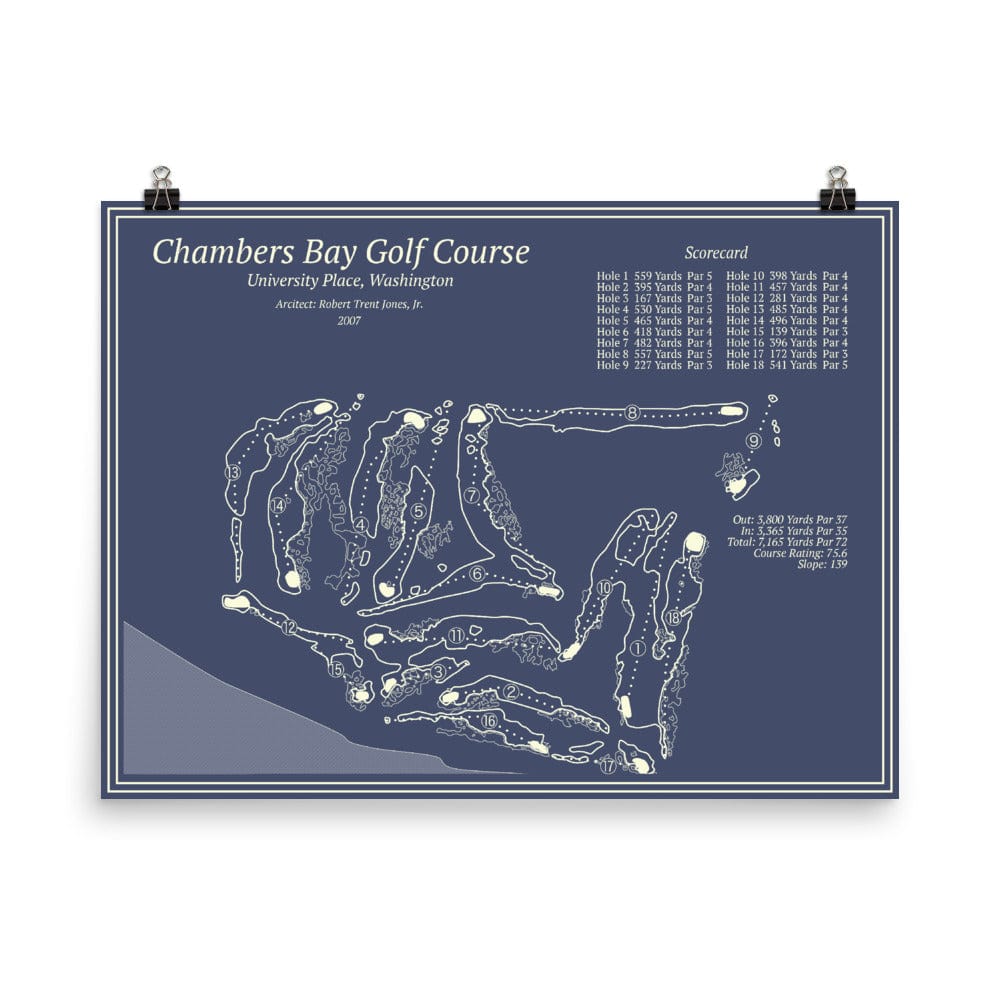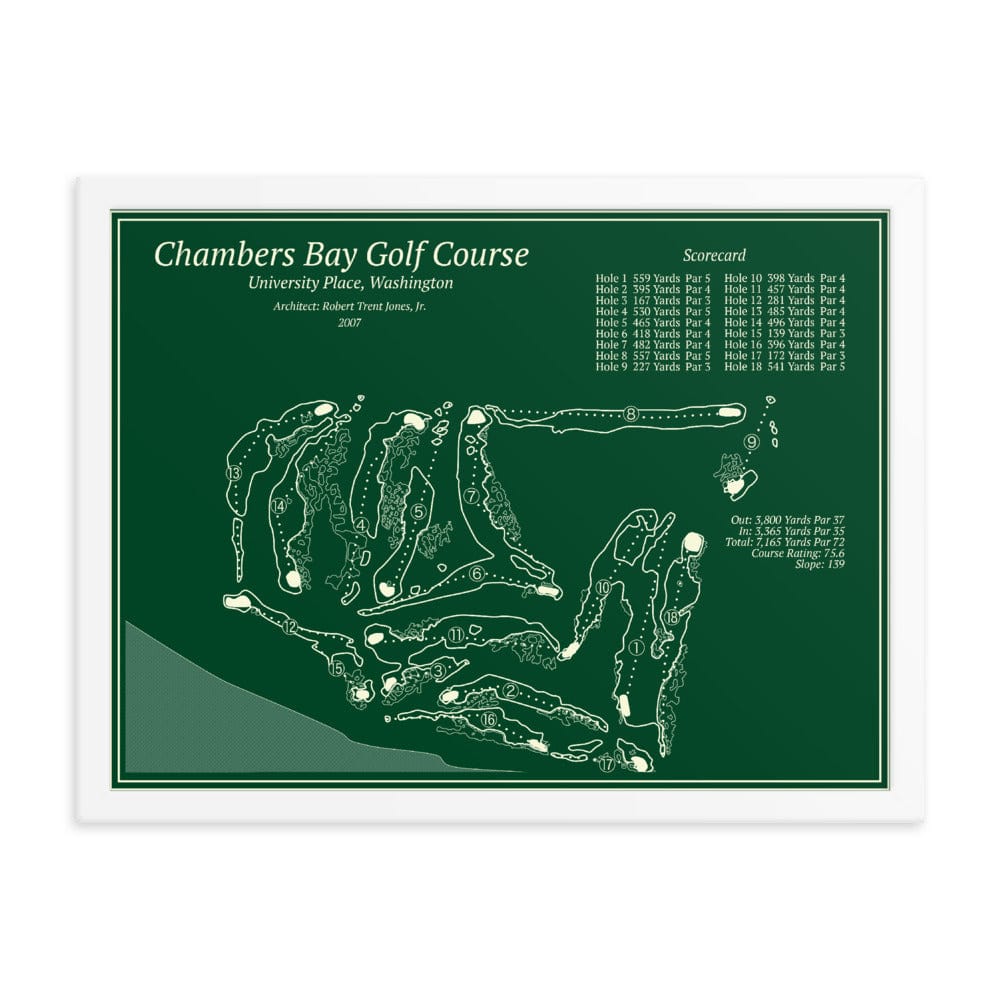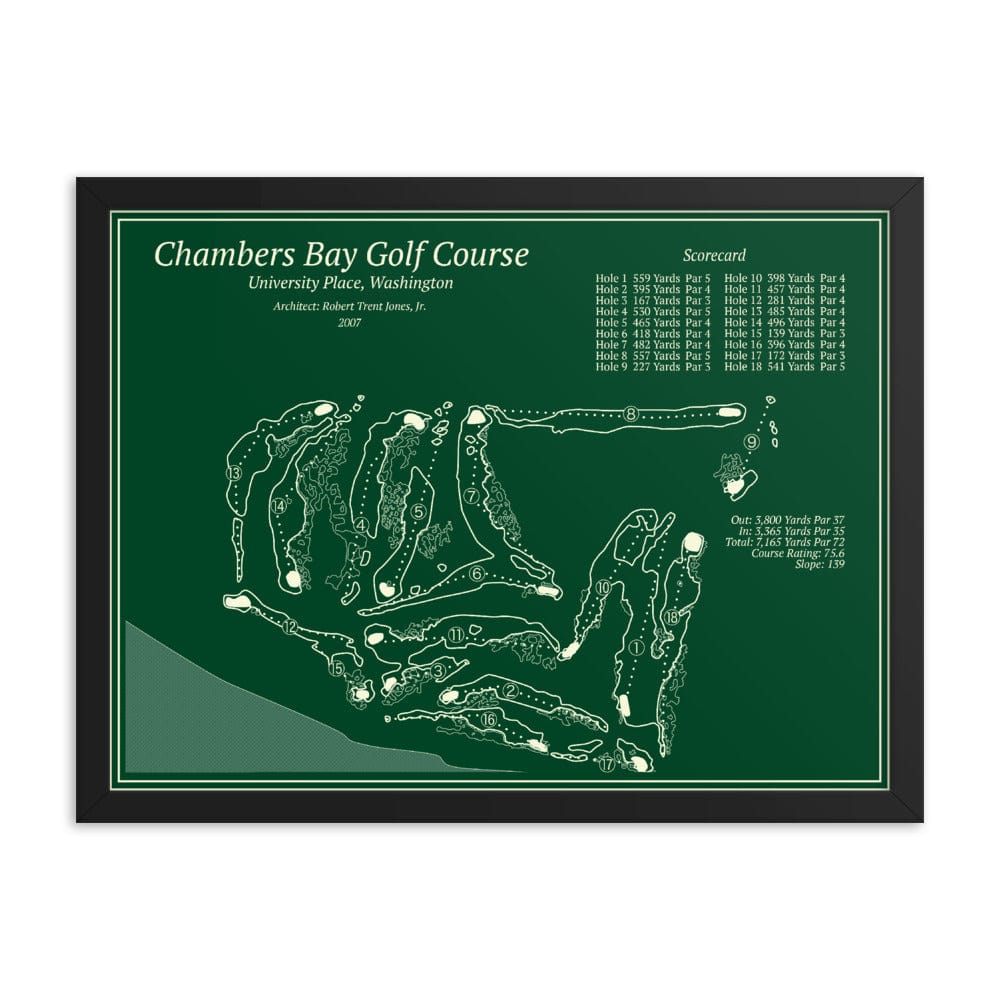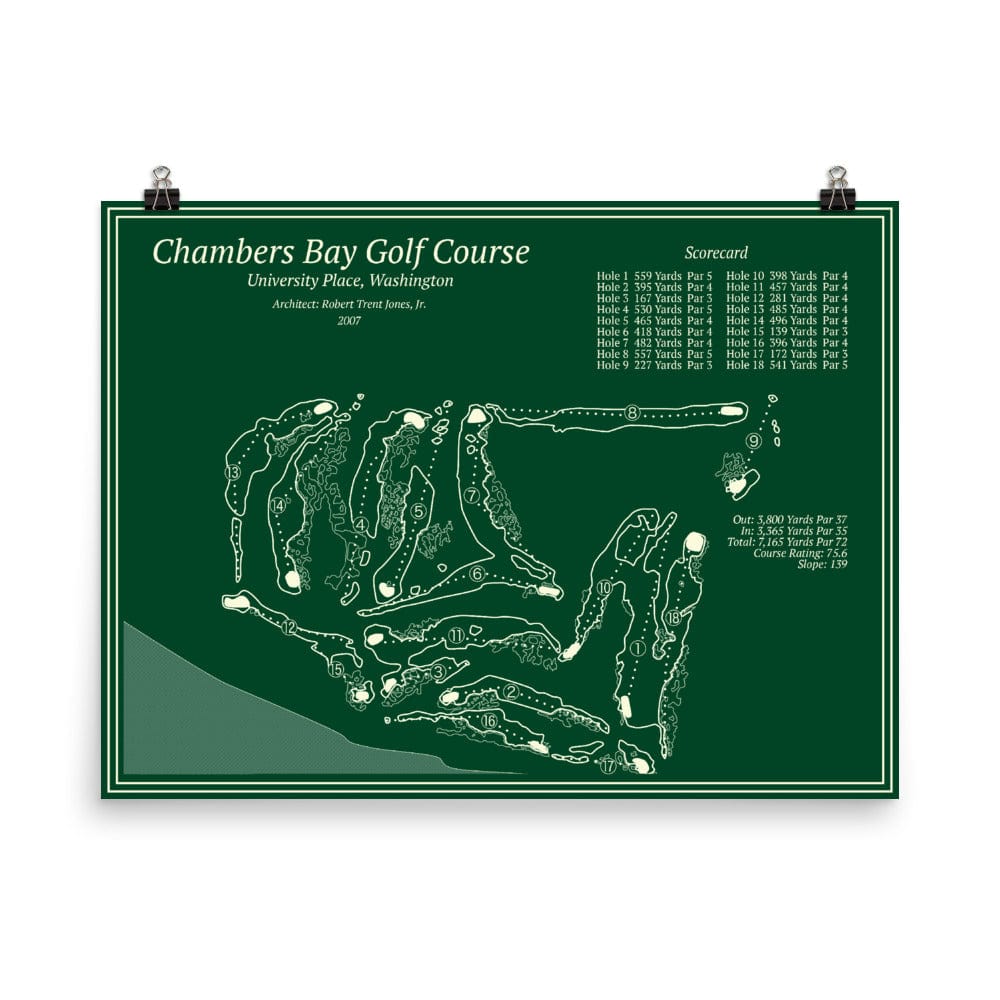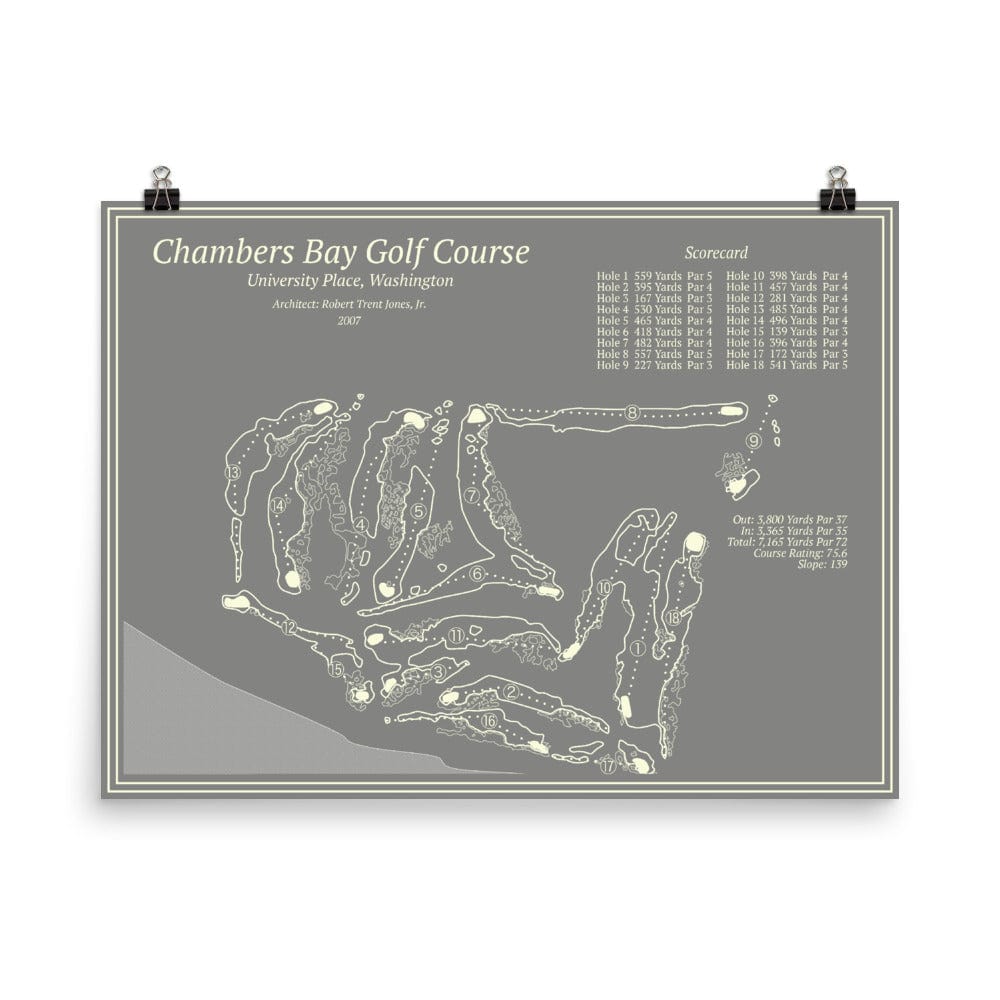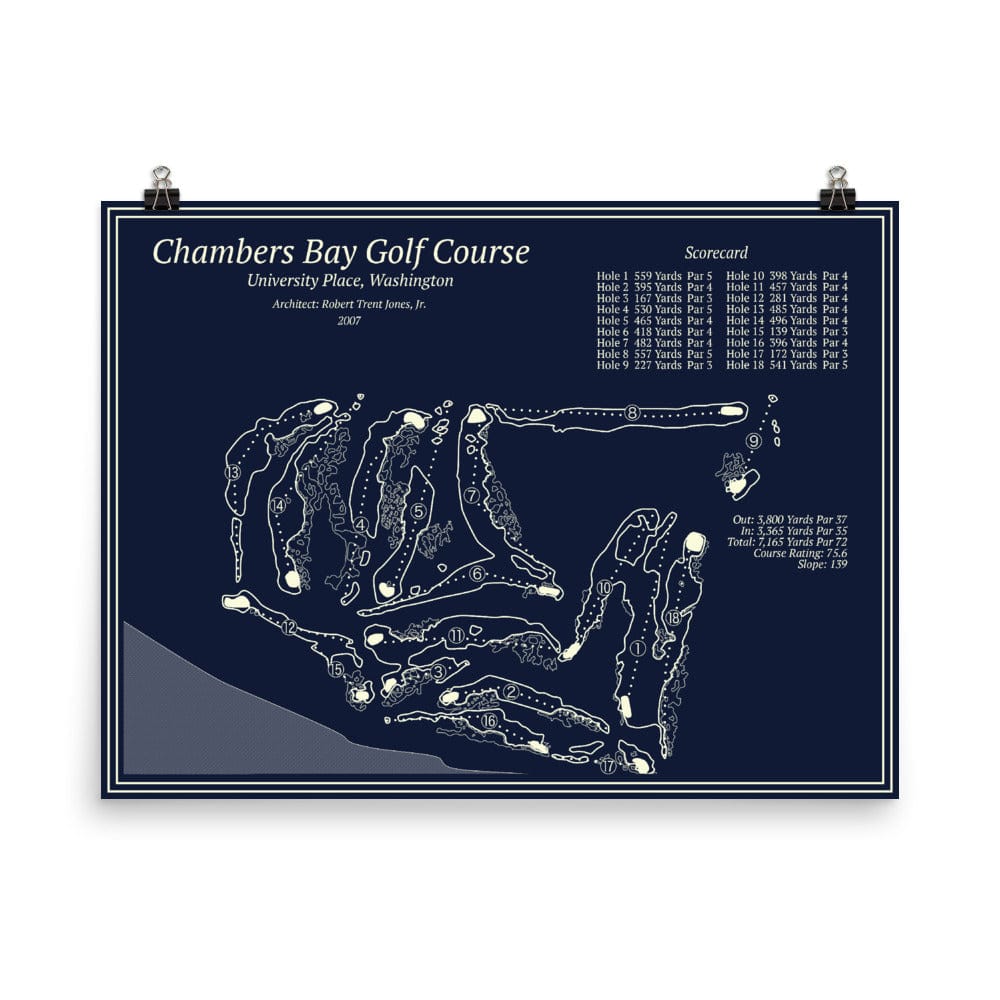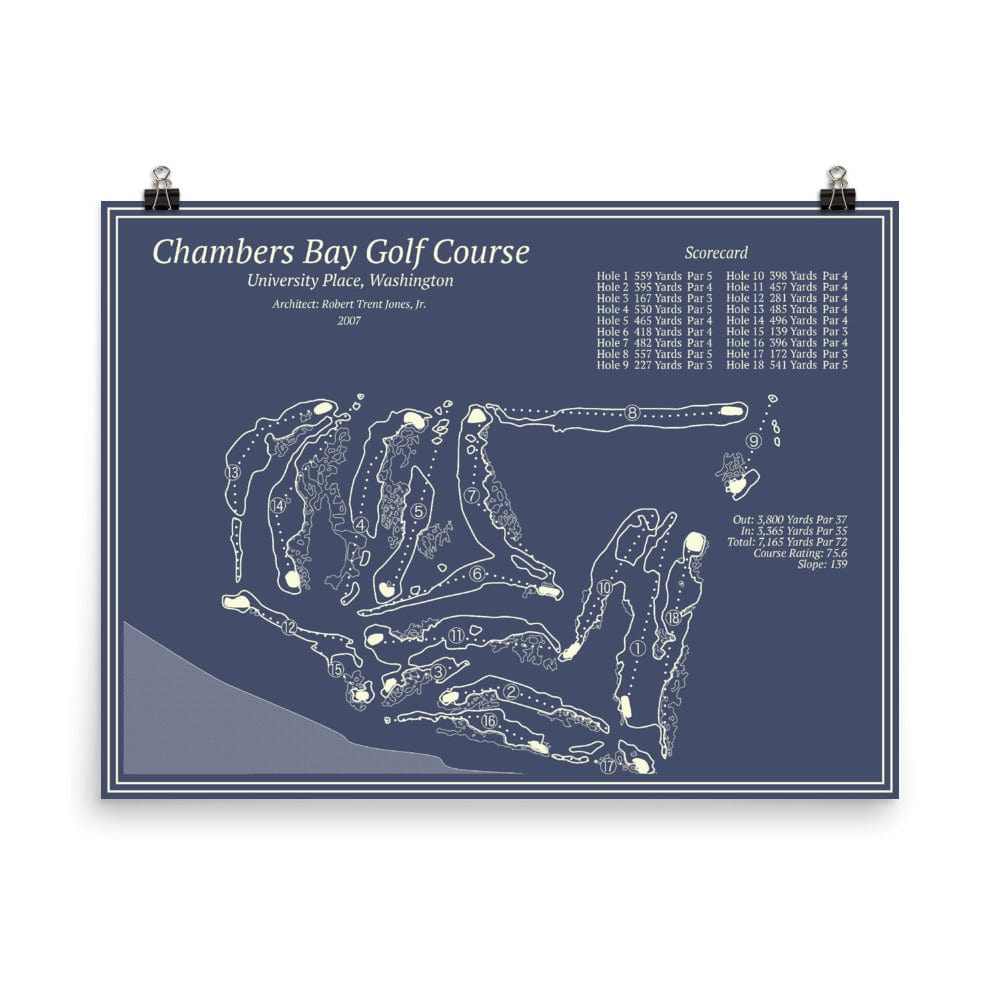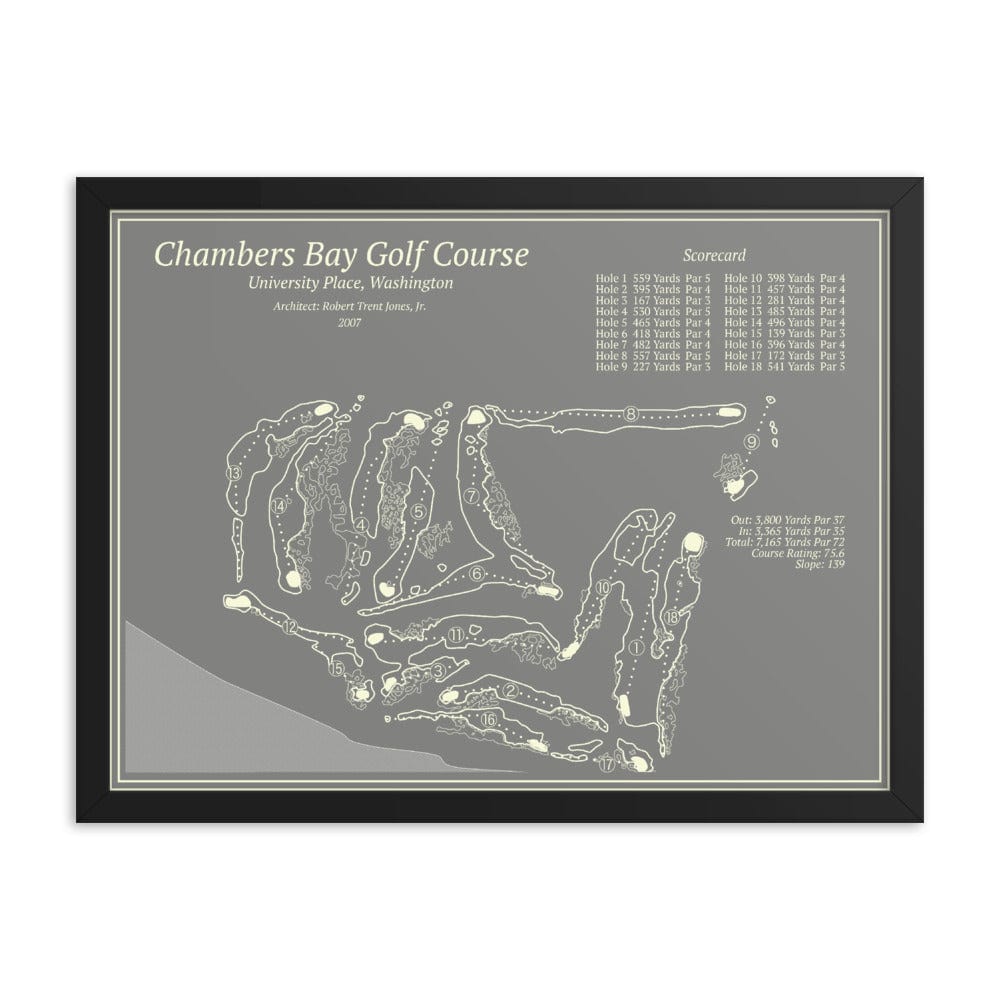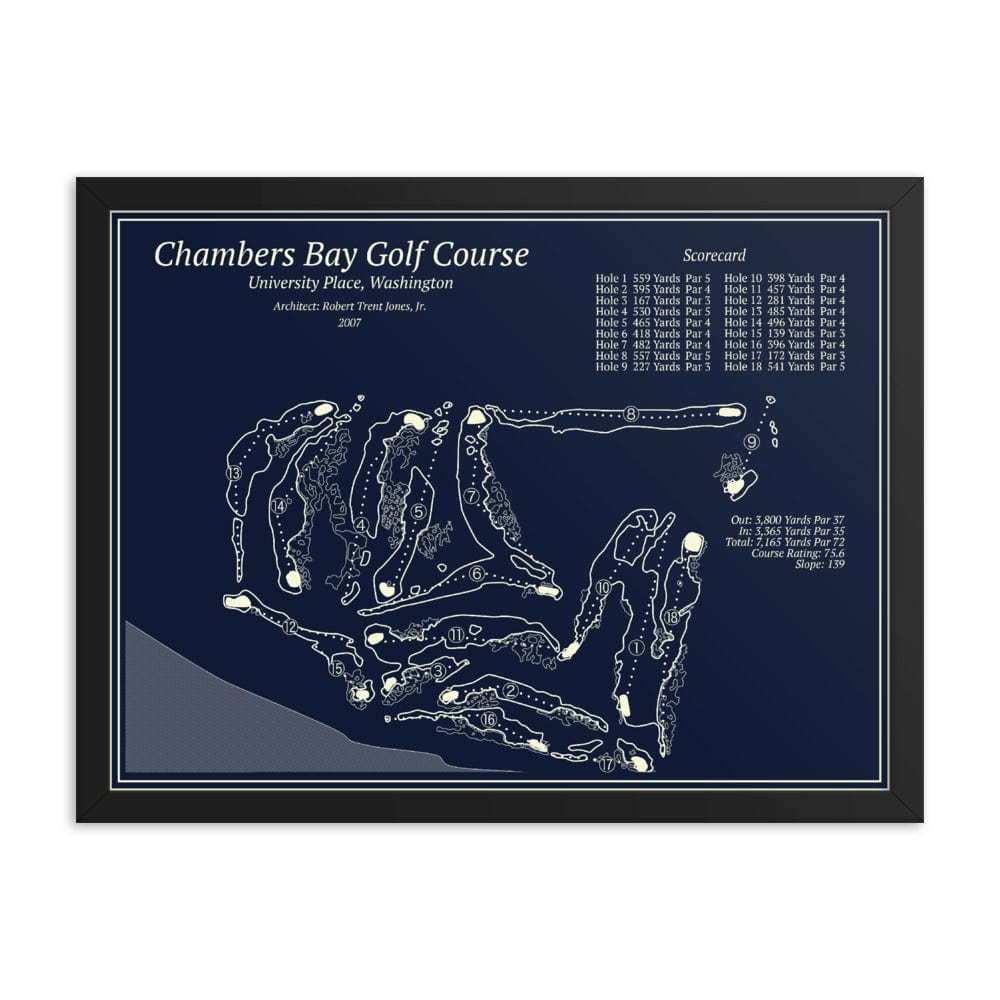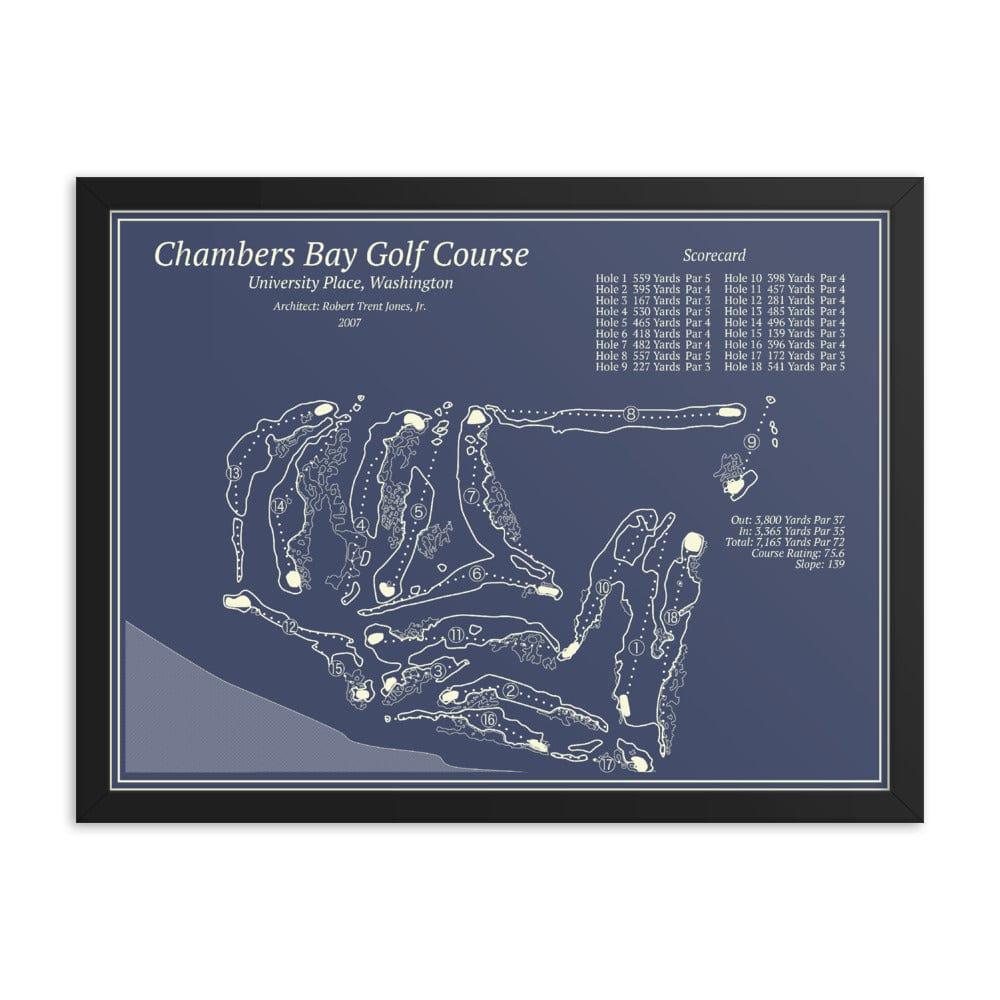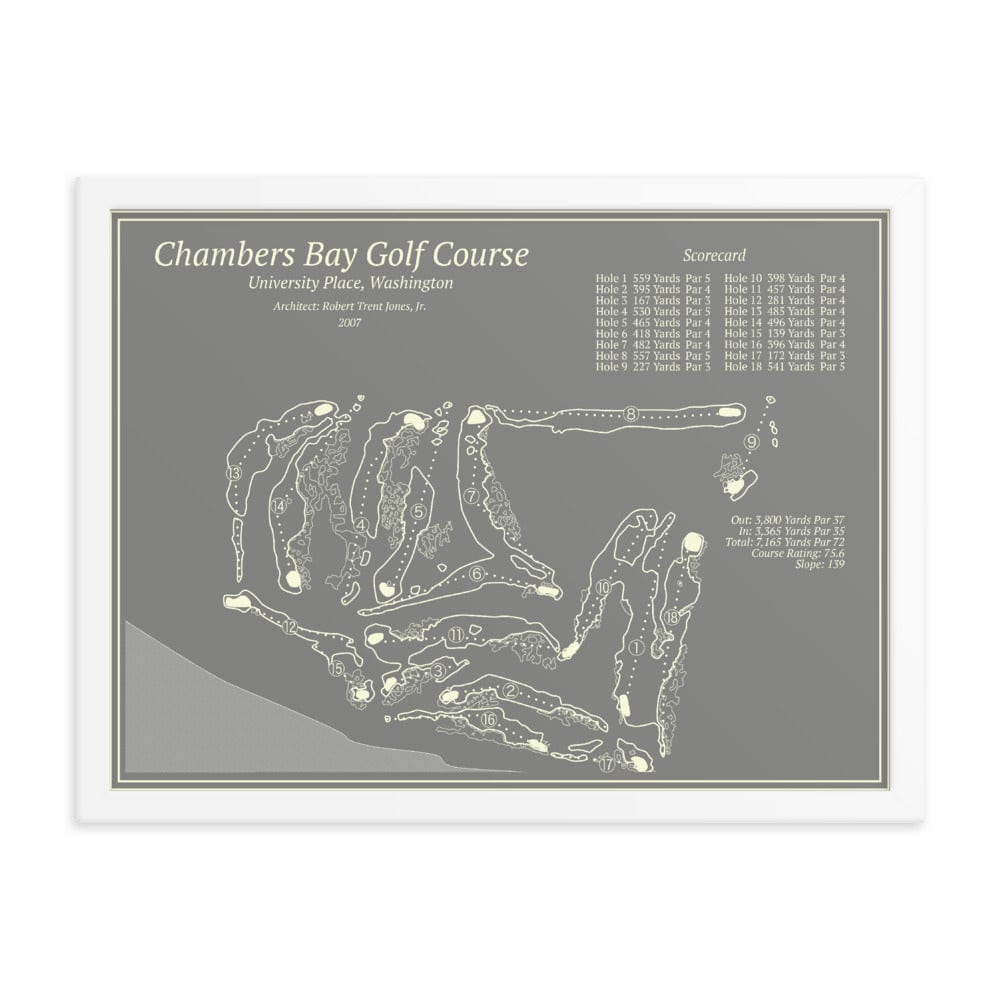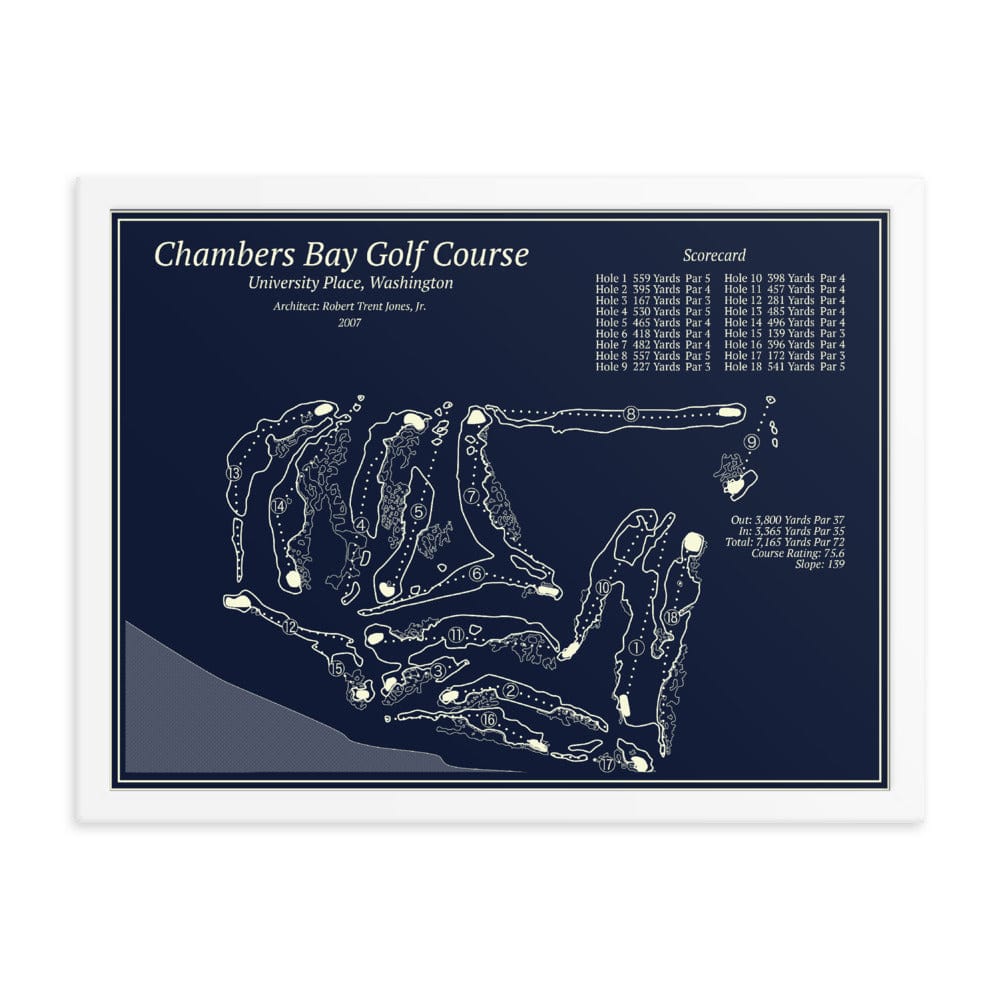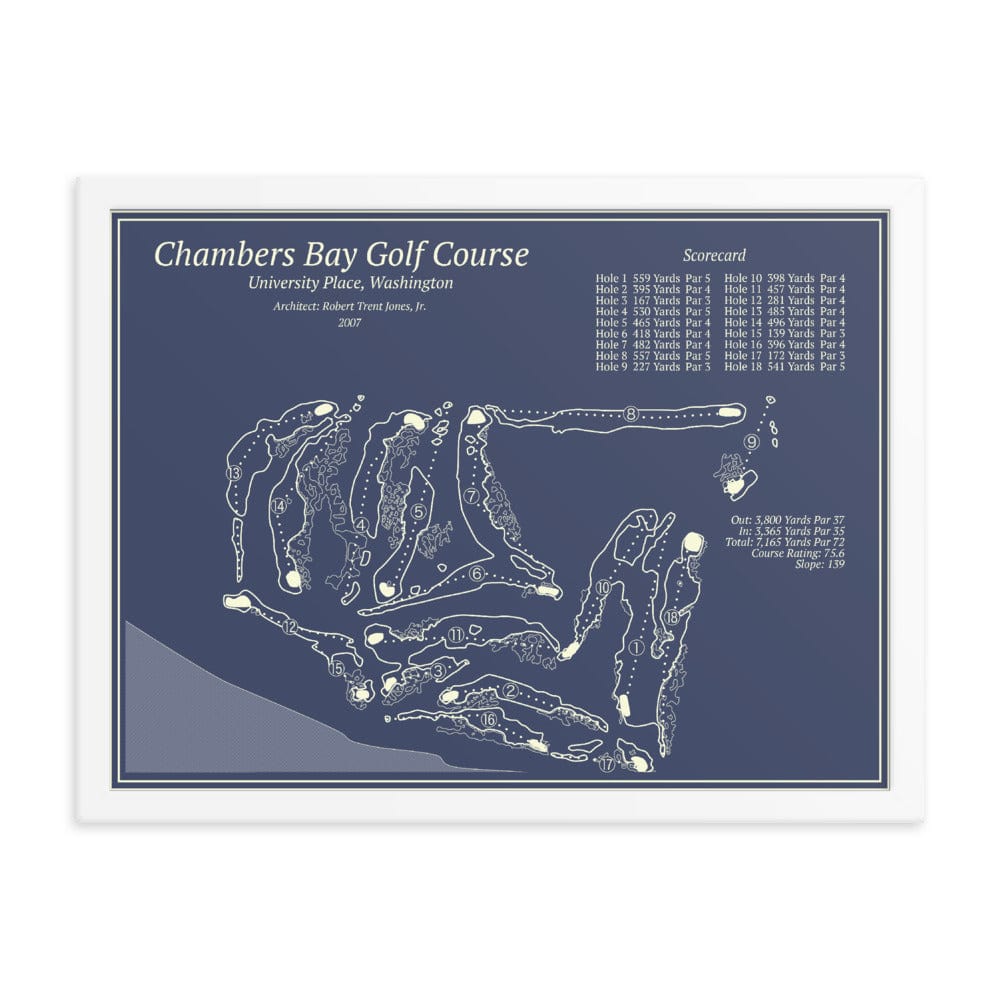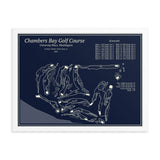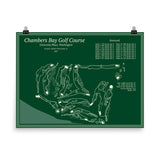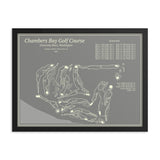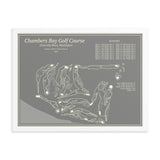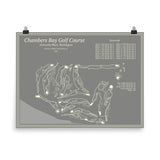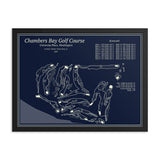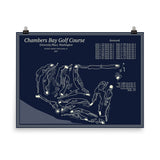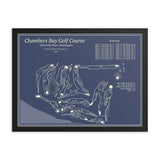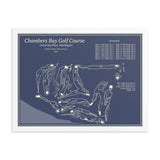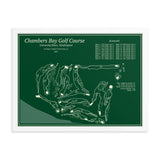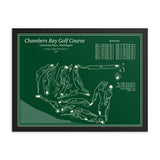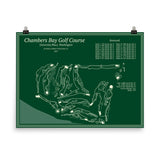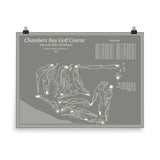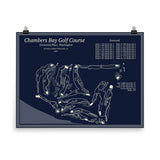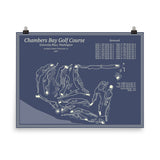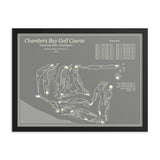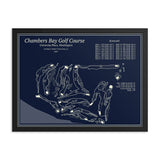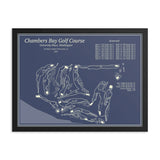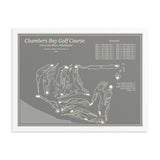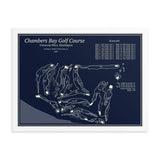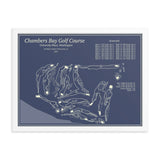 Chambers Bay is a 2007 Robert Trent Jones Jr. design that creatively routes a true links golf test in what was formerly a sand quarry. Chambers Bay is located just outside of Tacoma and was host to the 2015 U.S. Open. Chambers Bay is perhaps the poster child for the USGA's move in recent years to feature unique, challenging courses for our national open championship.
Chambers Bay's sweeping fairways, elaborate waste bunkers, and the massive dunes that line the property has made it a favorite destination for golf tourists since it opened in 2007. Although many tour pros bristled at the challenging layout and conditions of the 2015 Open, Chambers Bay enjoys almost universal acclaim from the amateur golf community.
Standard orders ship within 1-3 days after order is placed. Custom orders ship within 14 days.