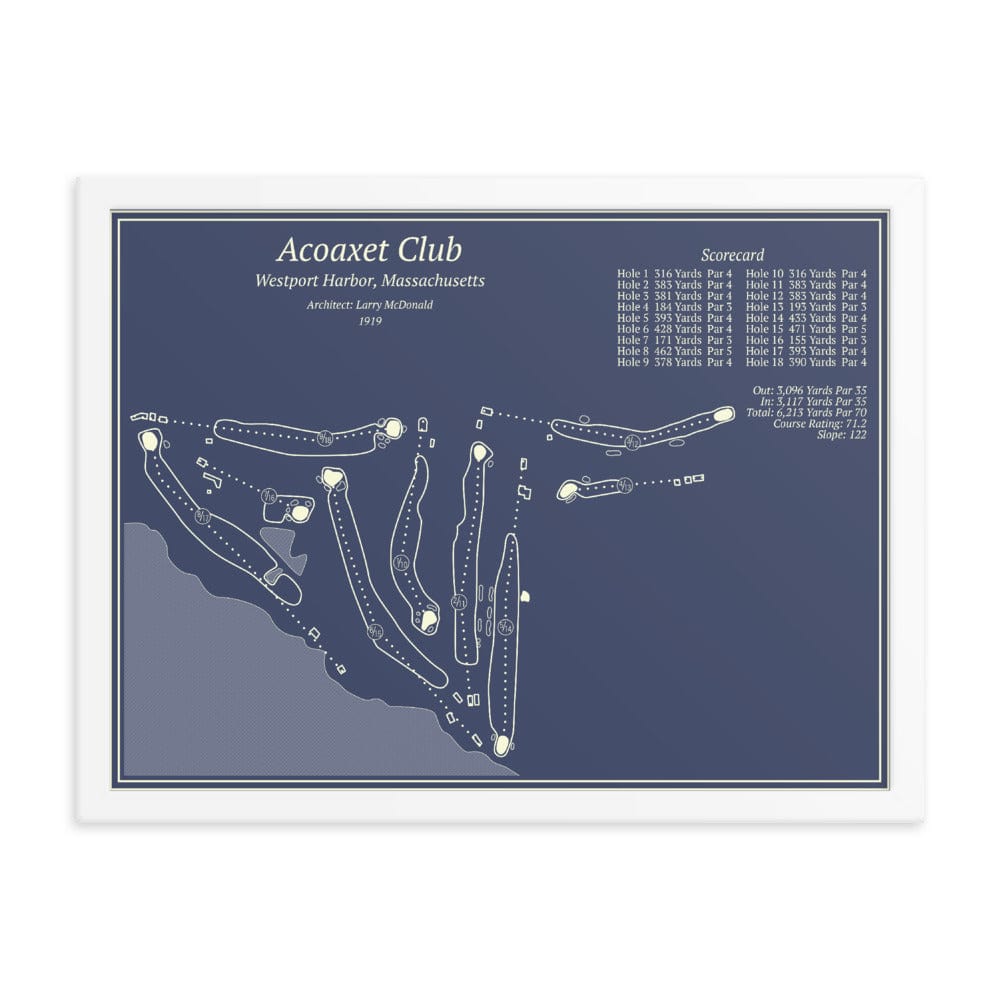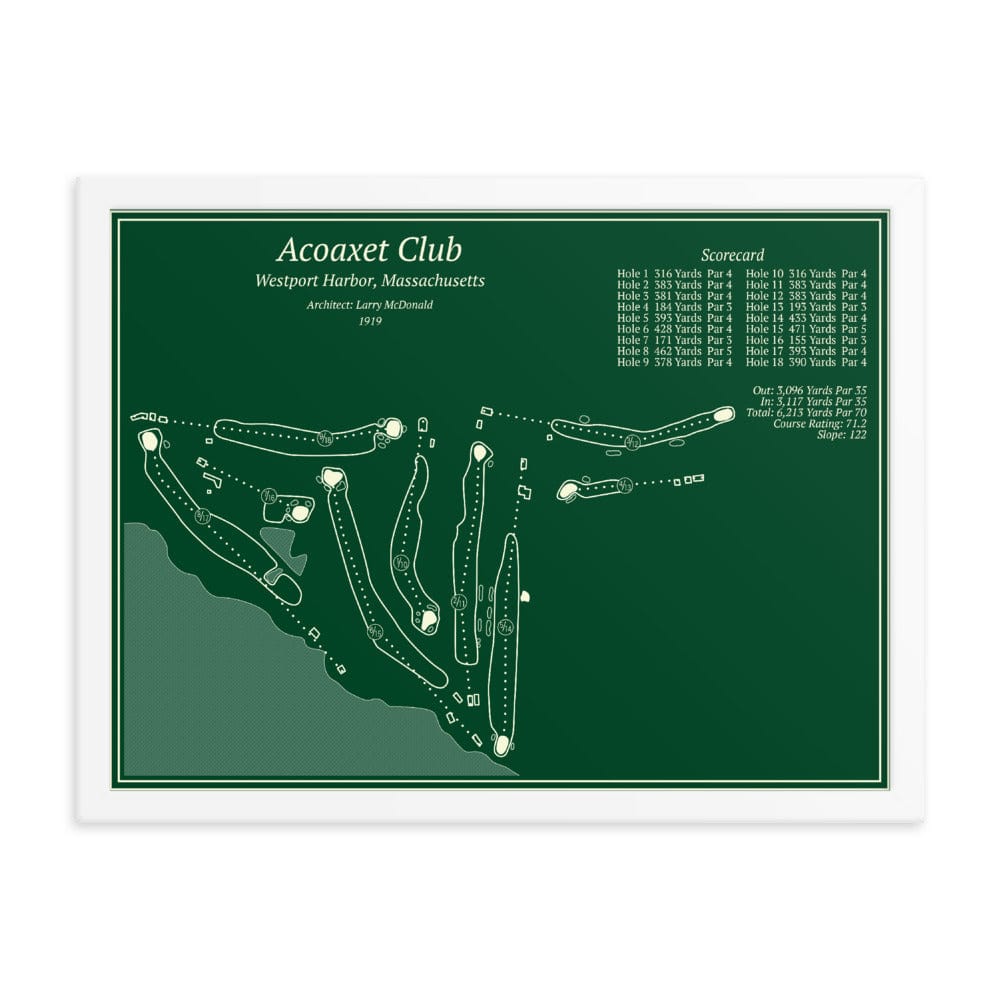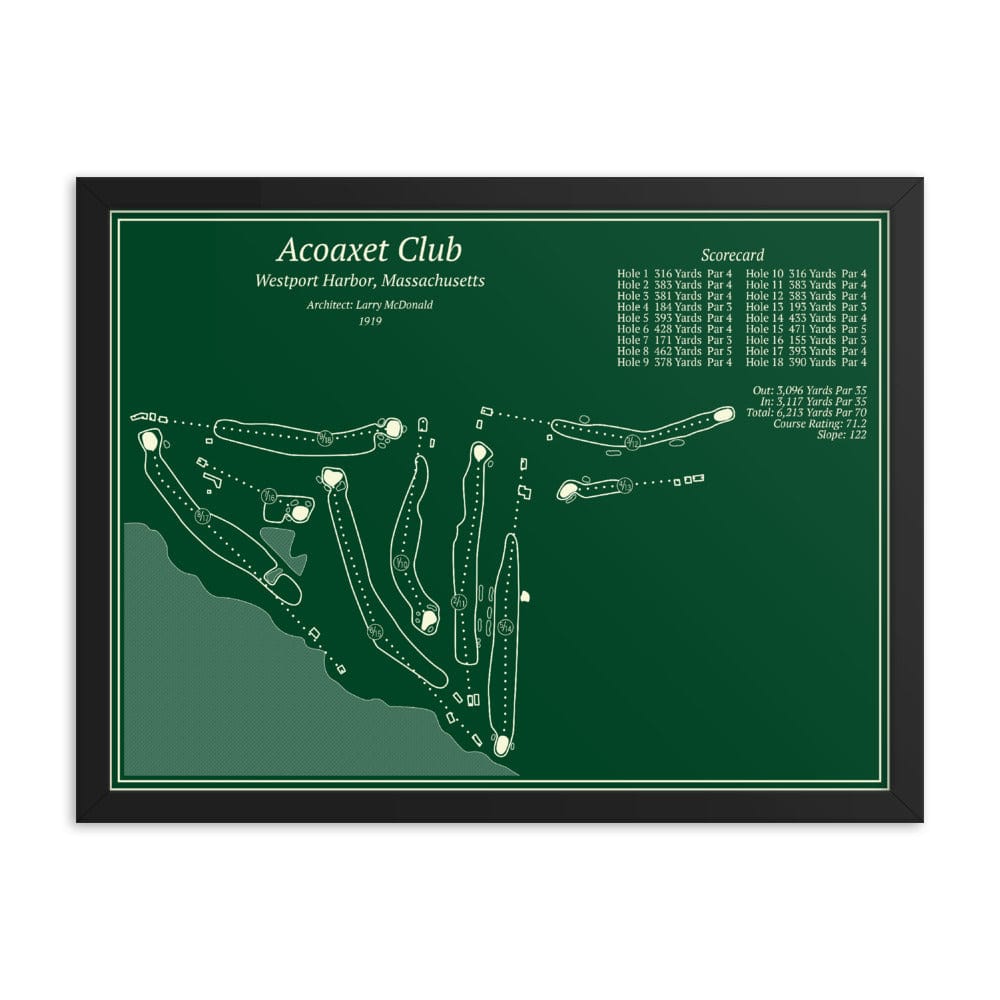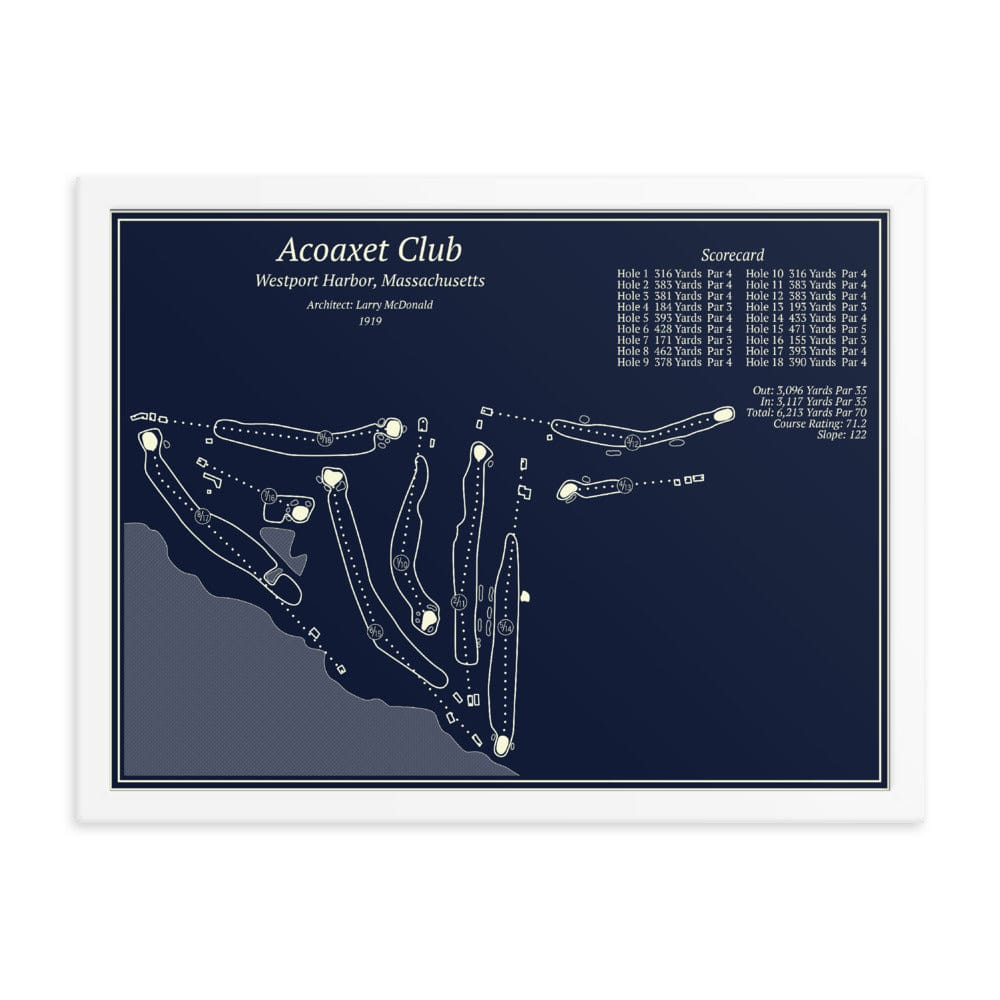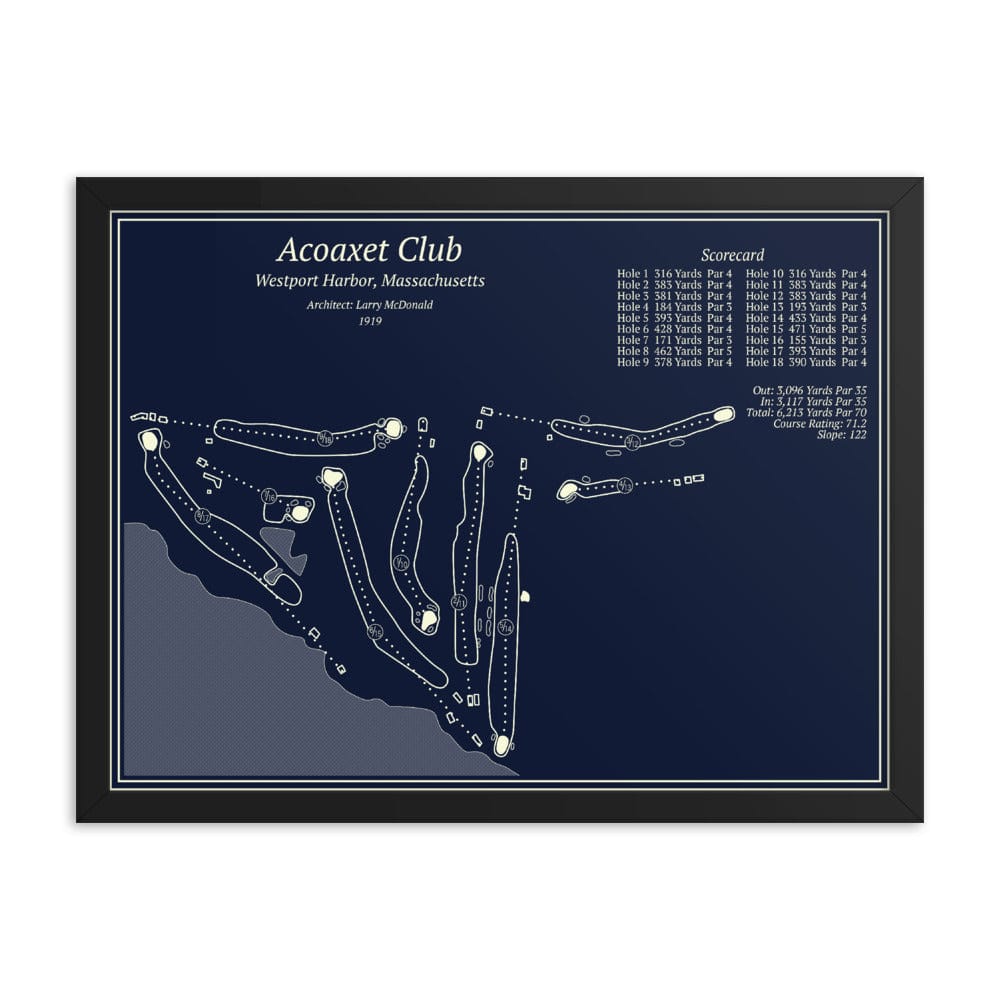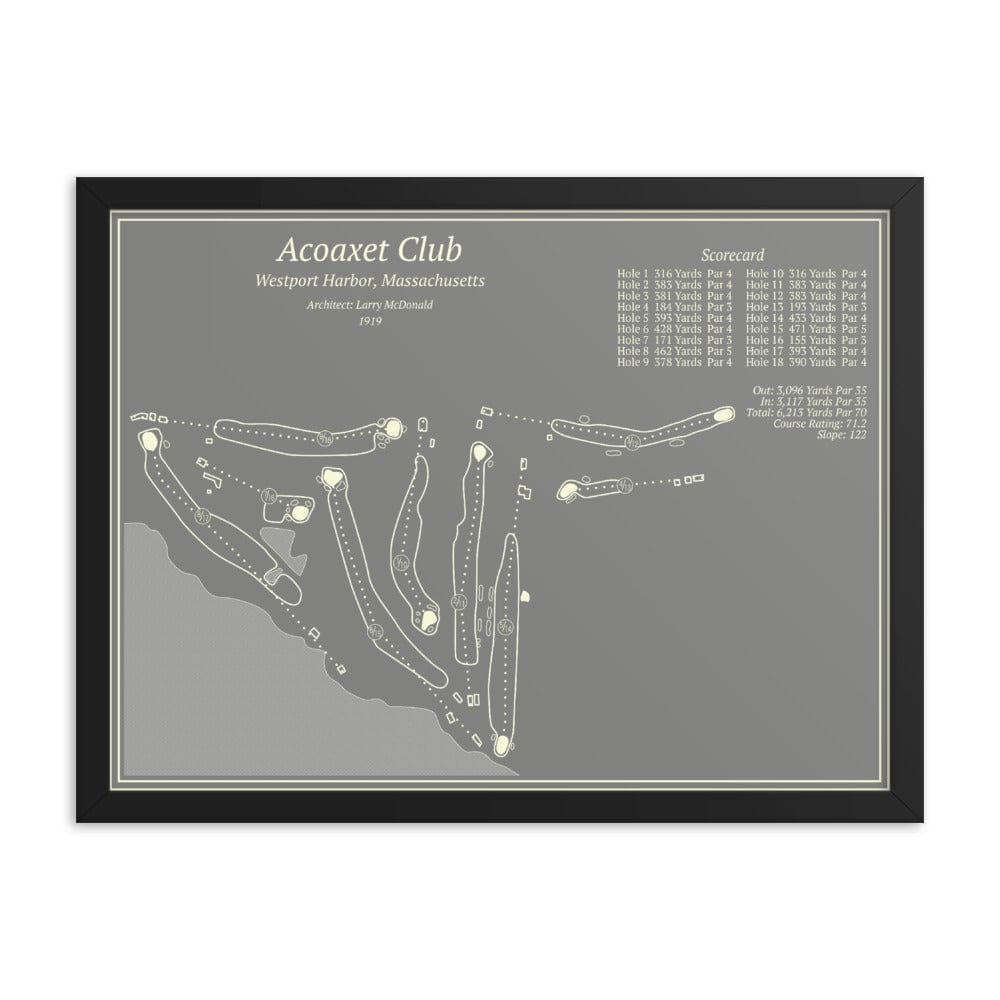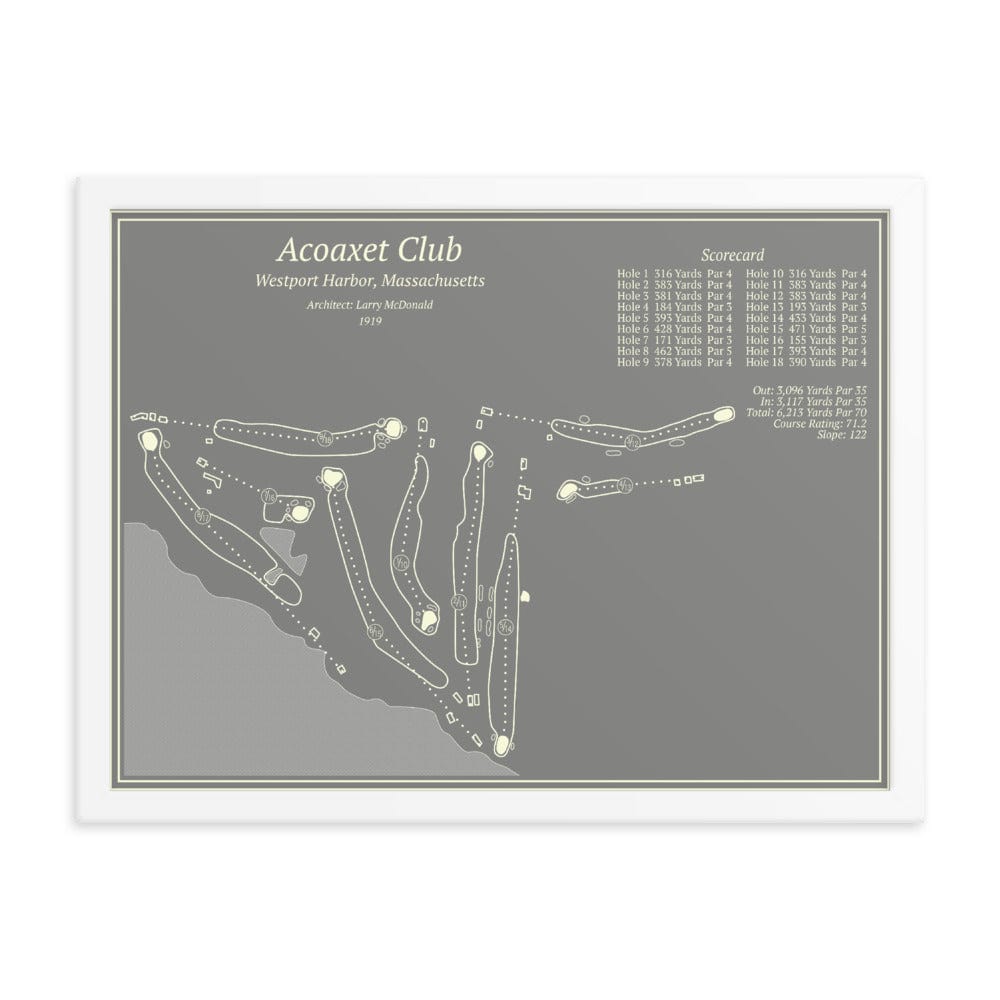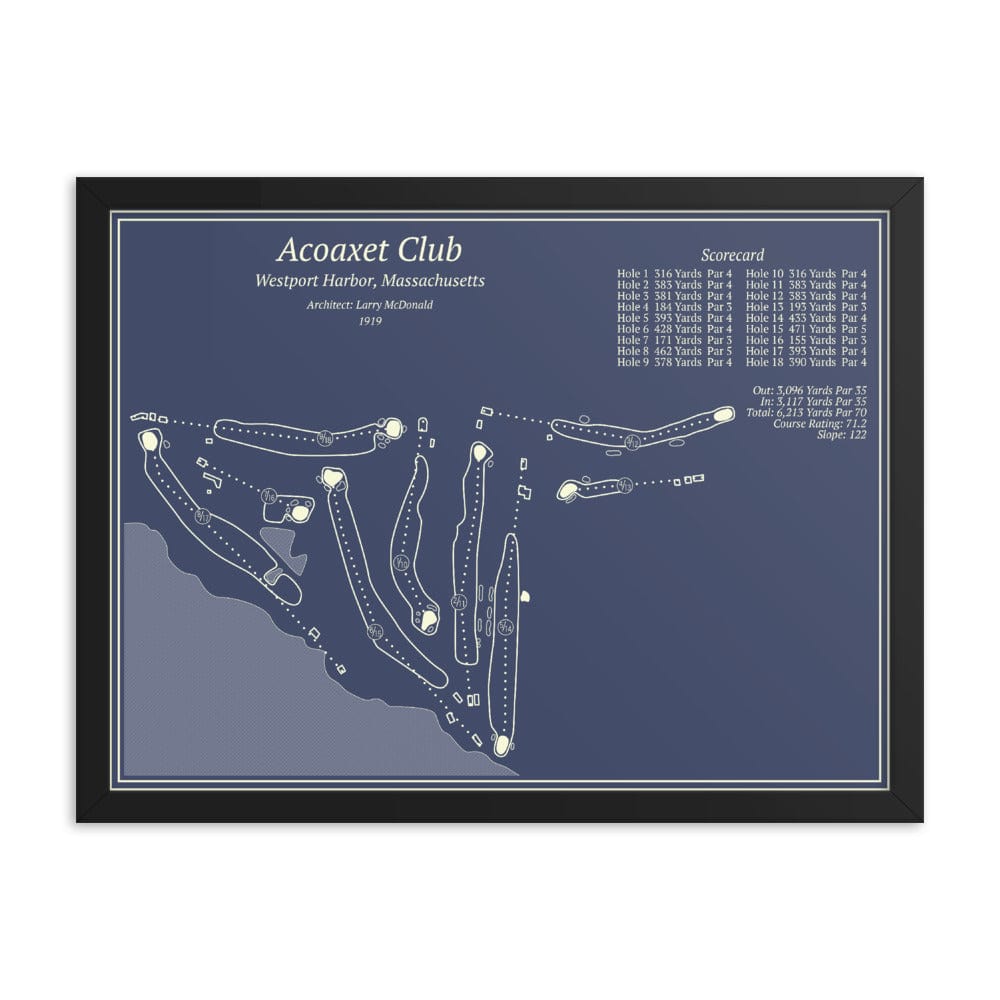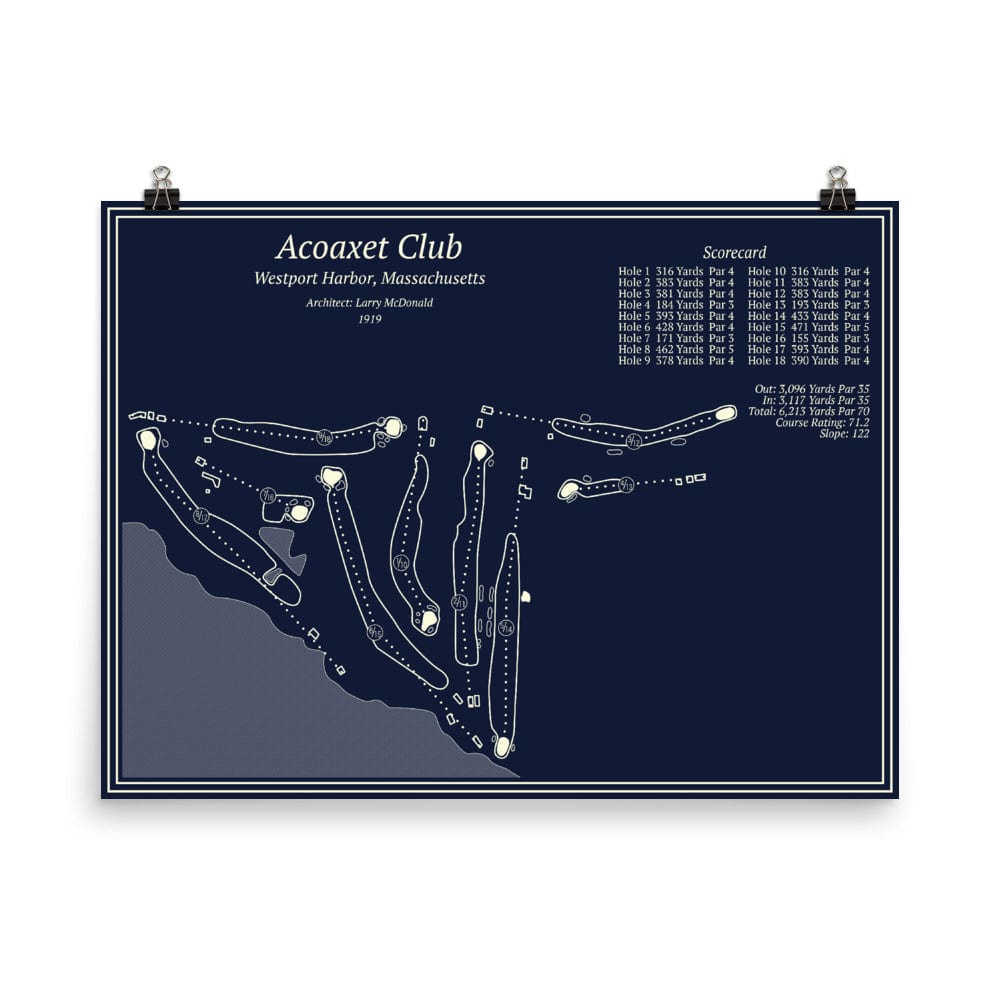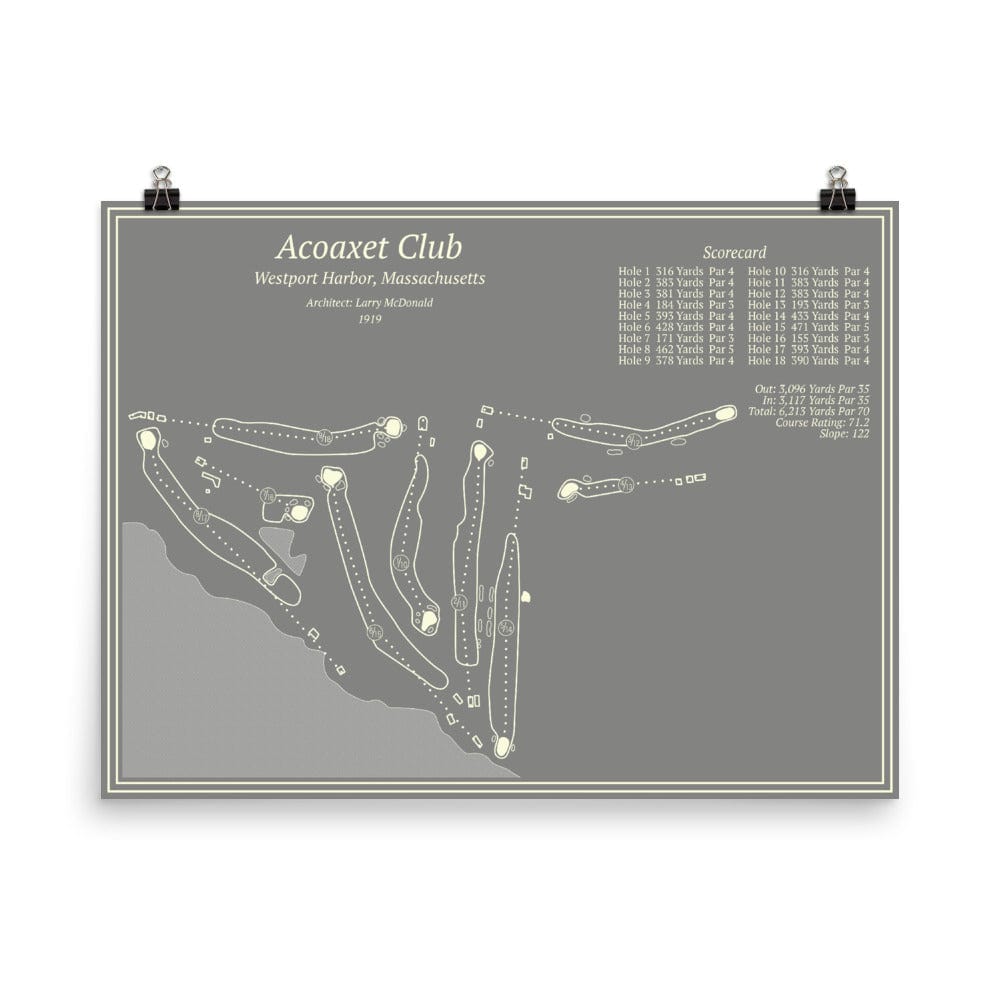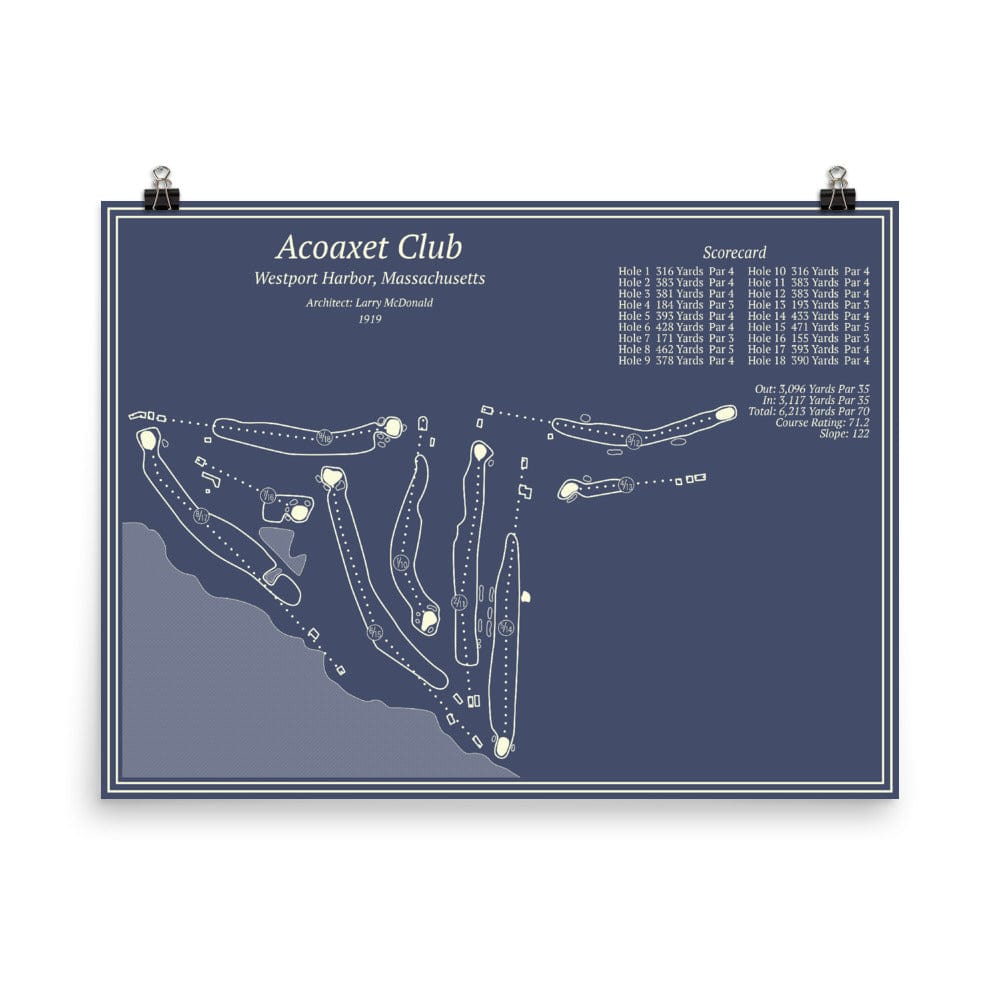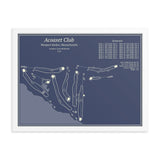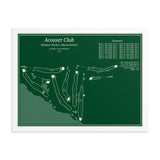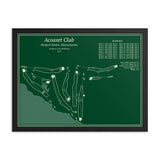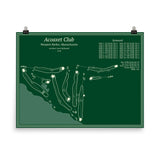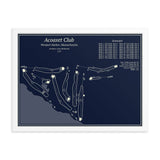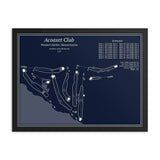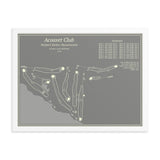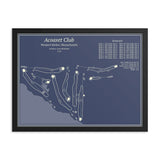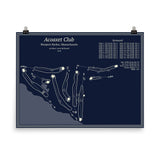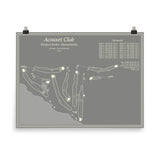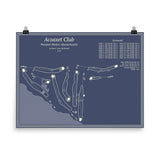 Acoaxet Club is a cozy 9-hole layout in Westport Harbor, Massachusetts, with sweeping views of Buzzard's Bay and the Westport River. The course has two sets of tees to make for a robust 18-hole circuit, highlighted by the par 5 8th hole, which turns into a long par 4 as the 17th hole on the closing 9. 
Built in 1919 by Larry McDonald, Acoaxet Club is a favorite among the summer population for its beautiful scenery and challenging golf. 
Standard orders ship within 1-3 days after order is placed. Custom orders ship within 14 days.