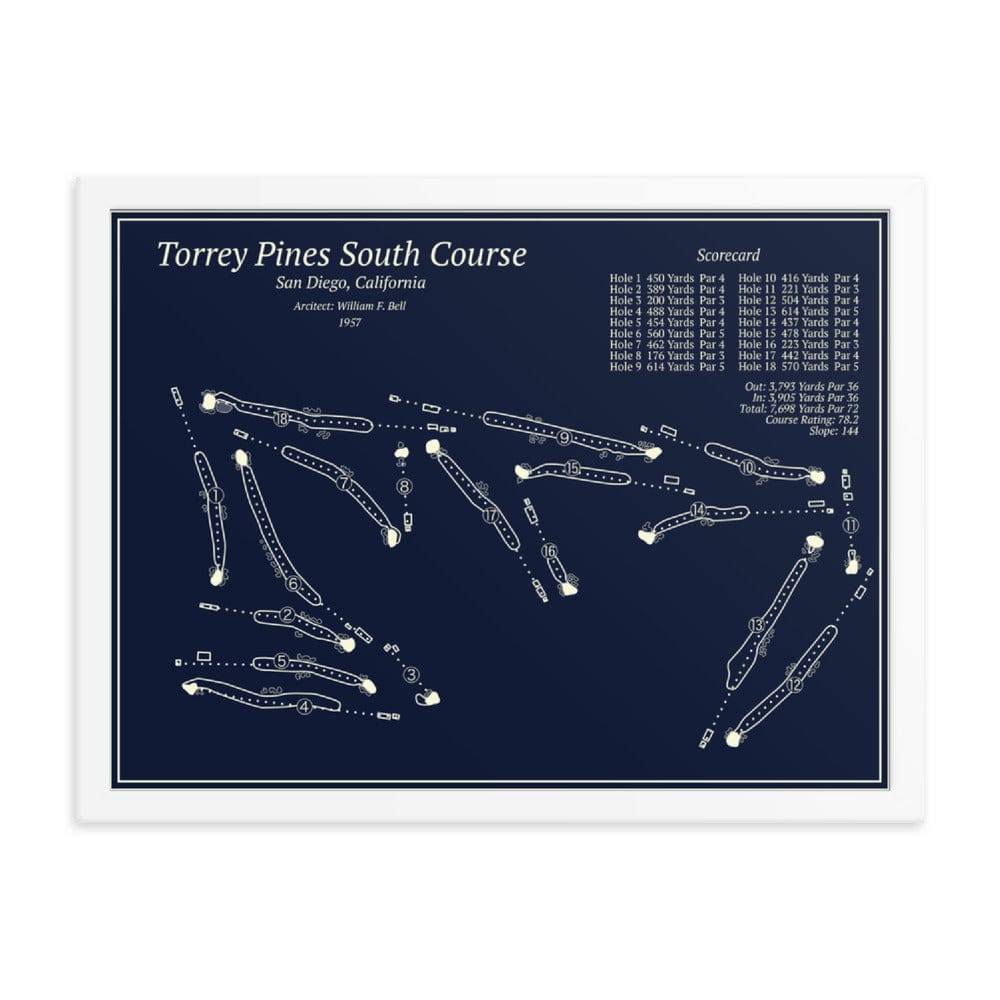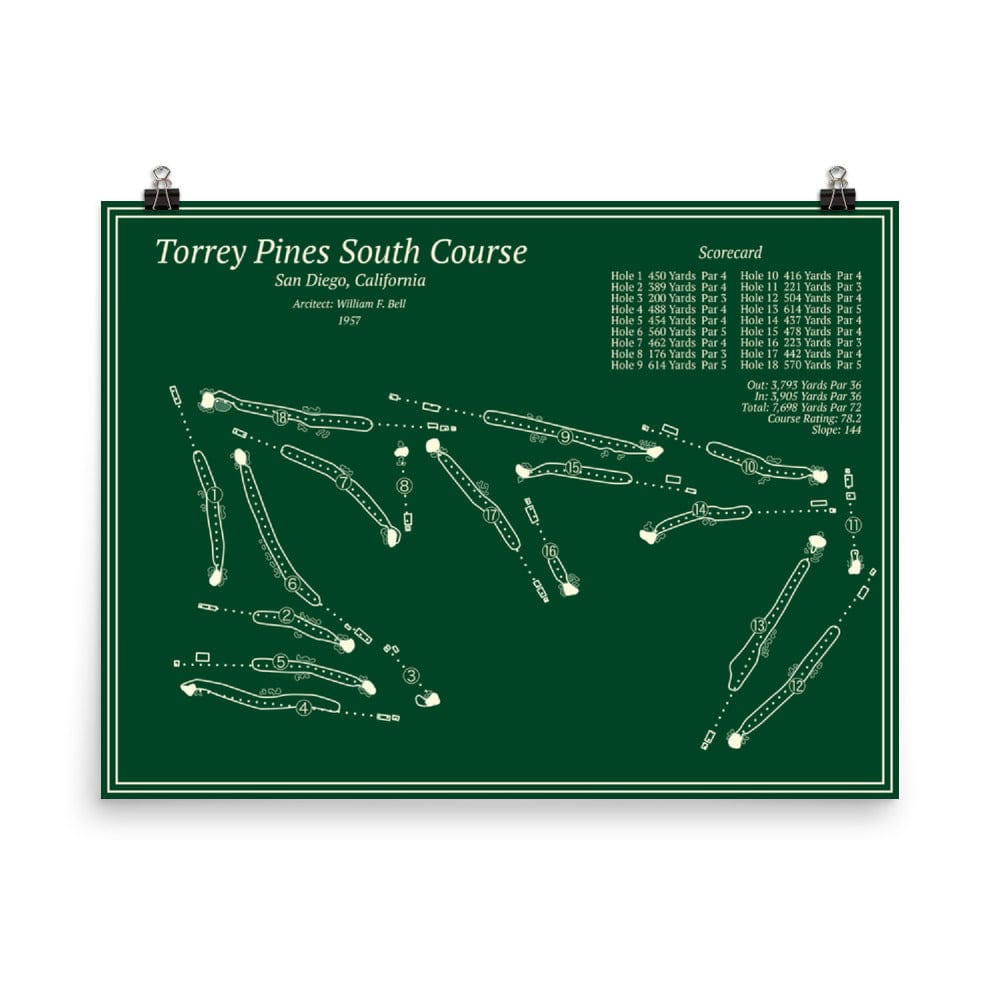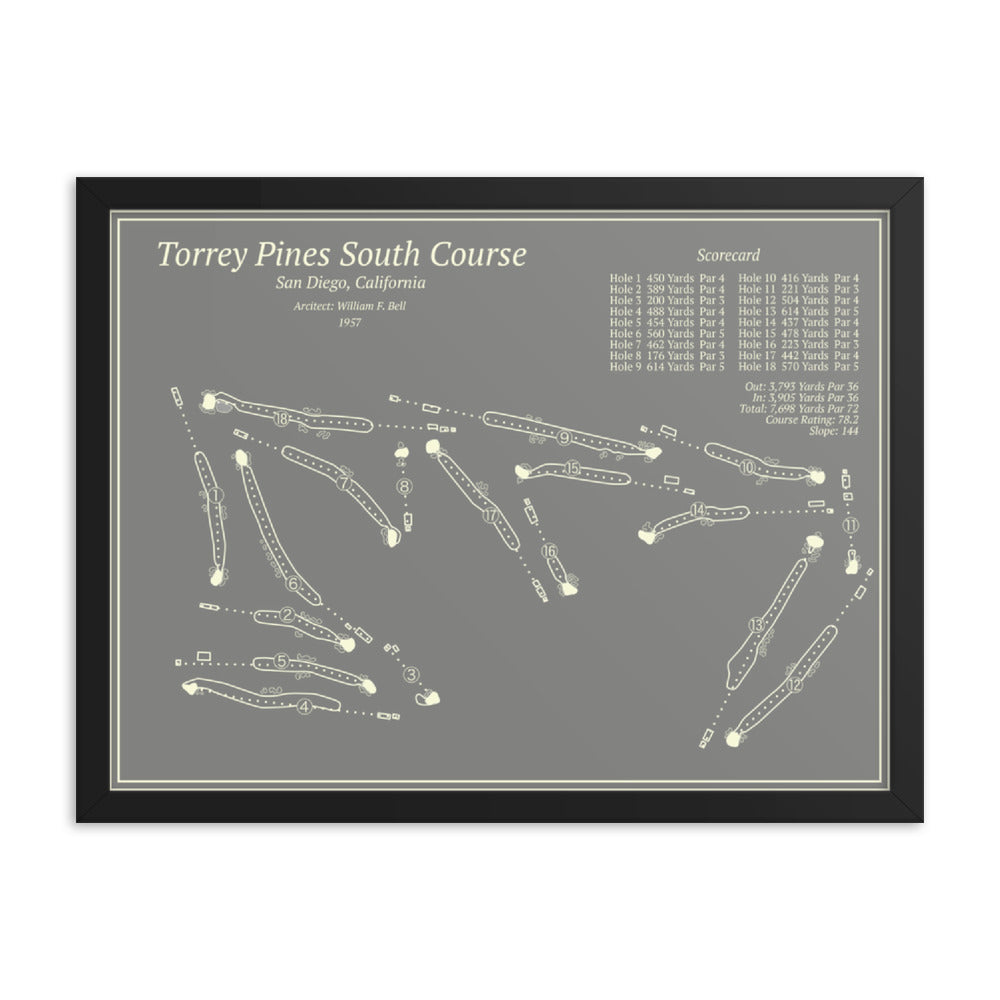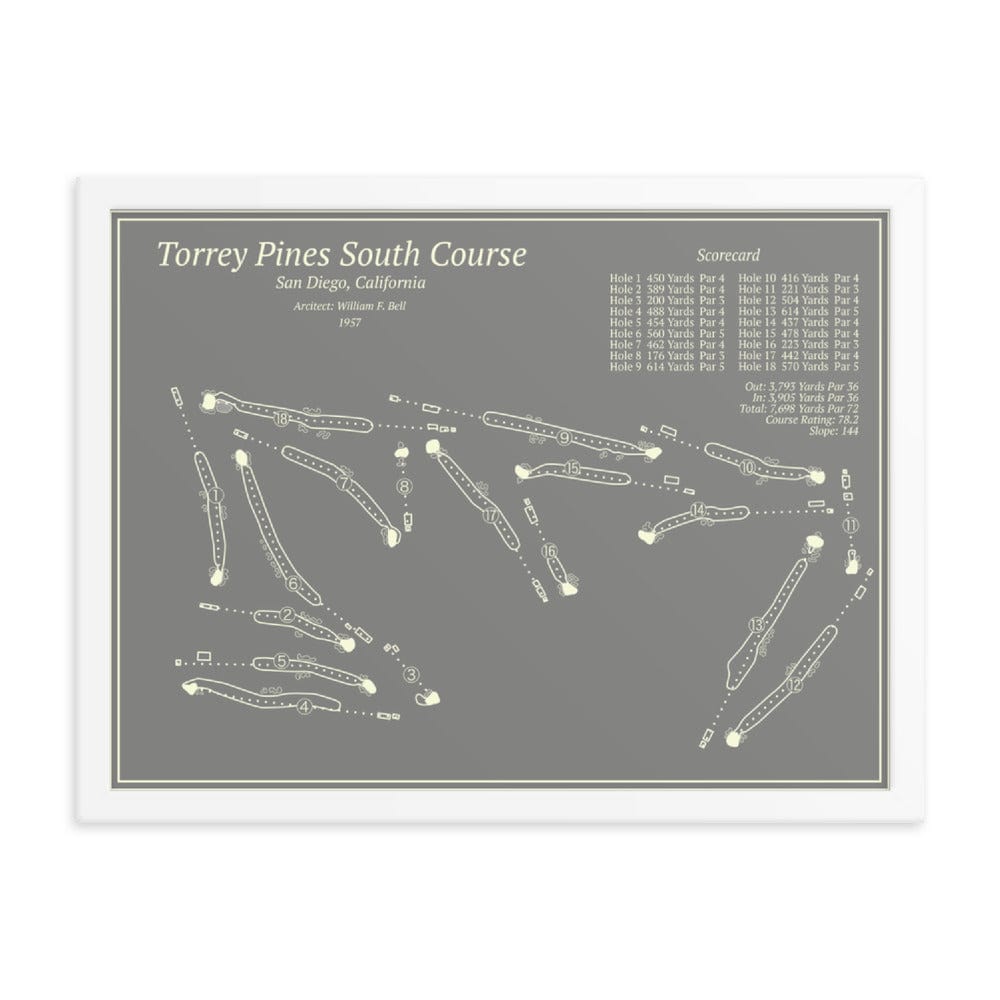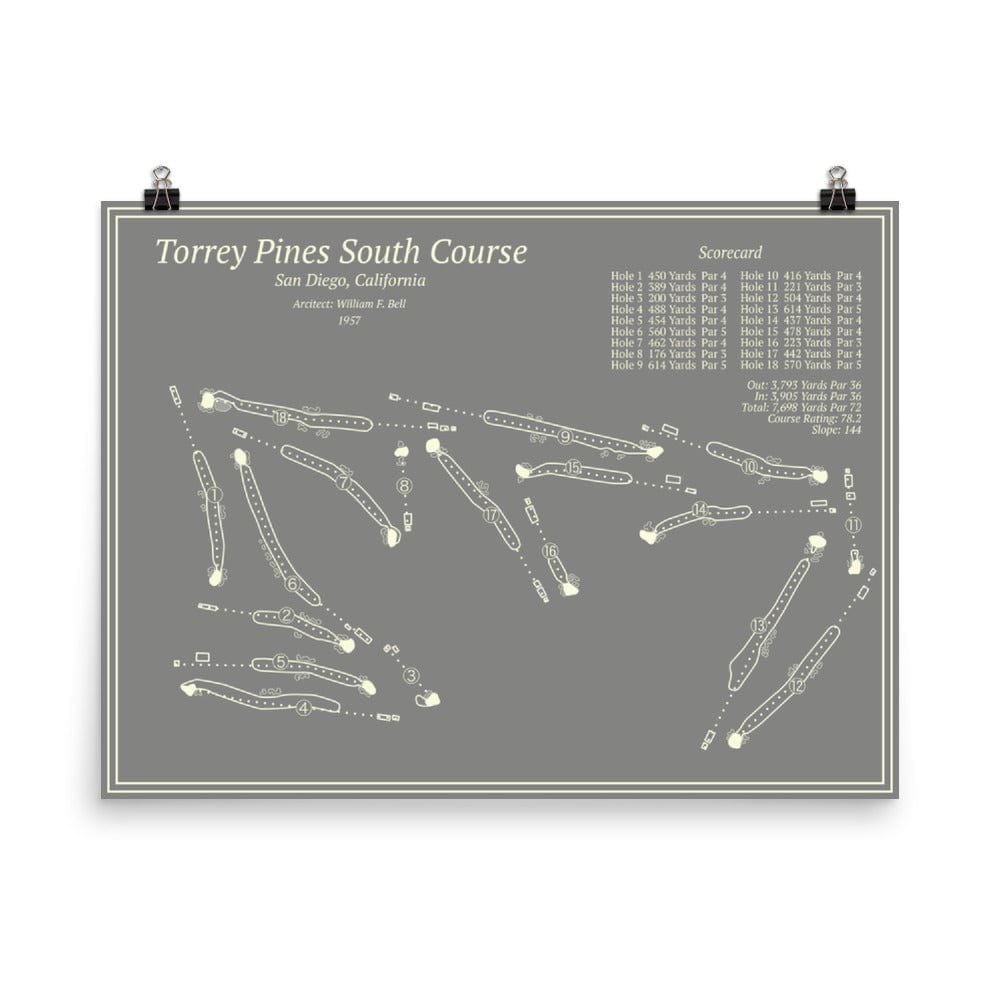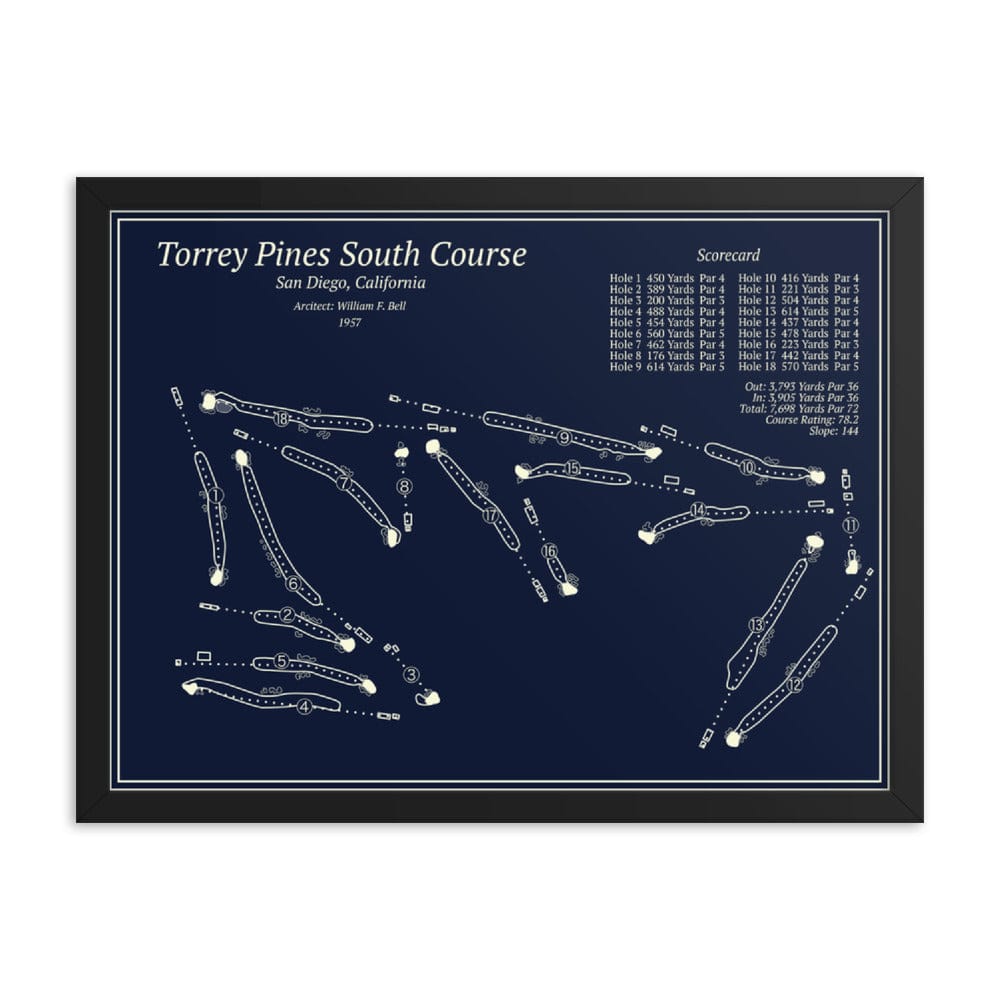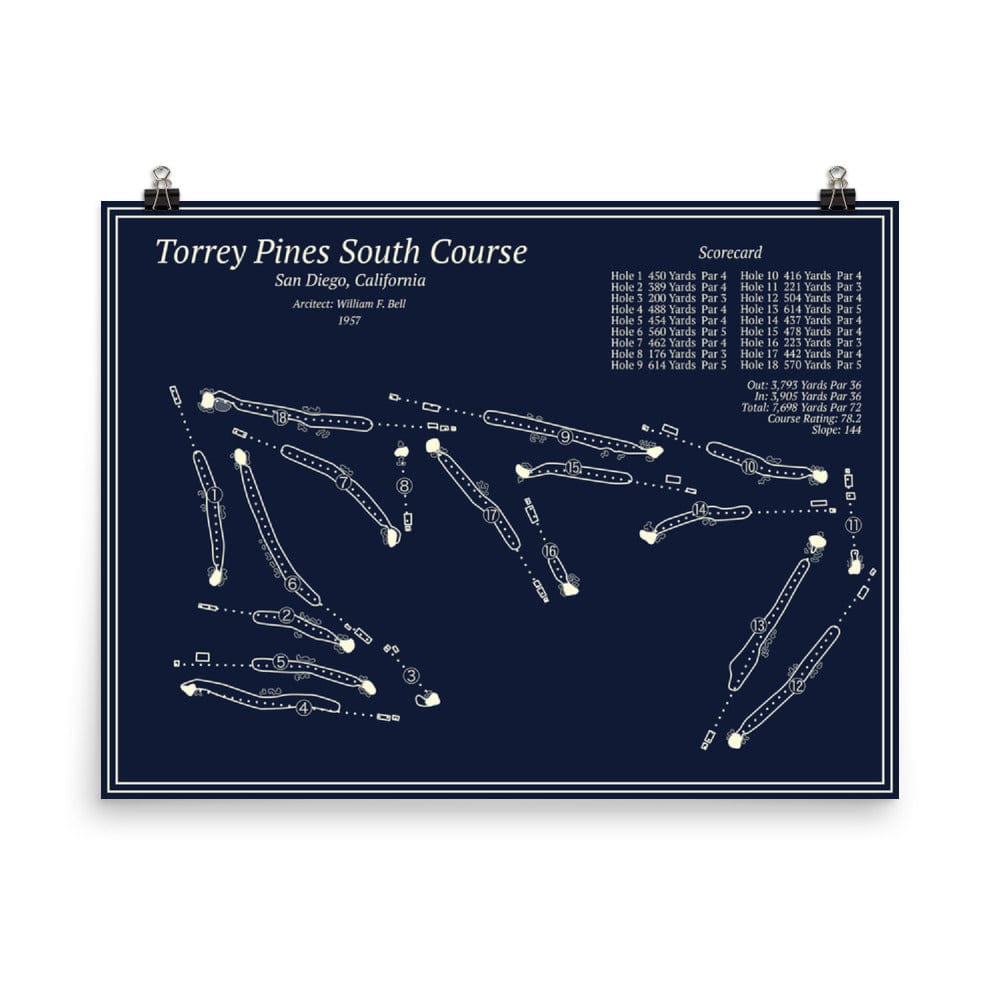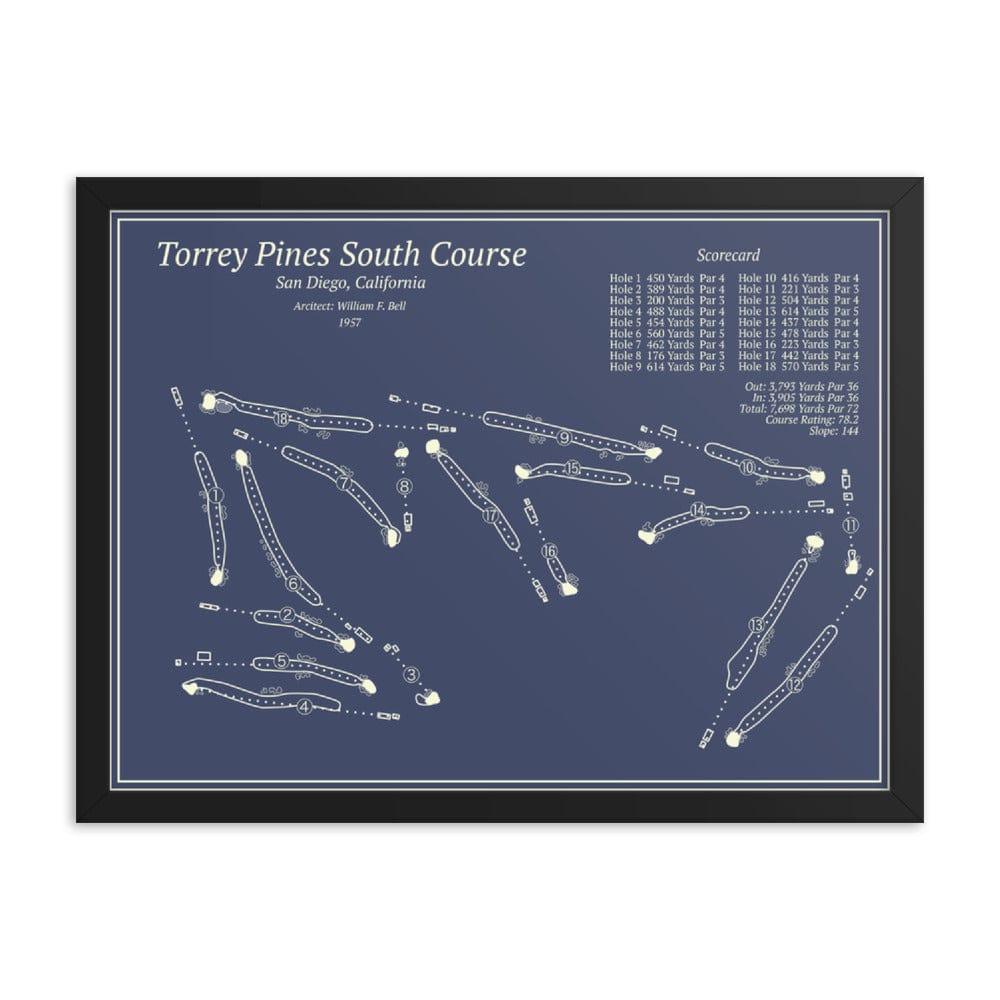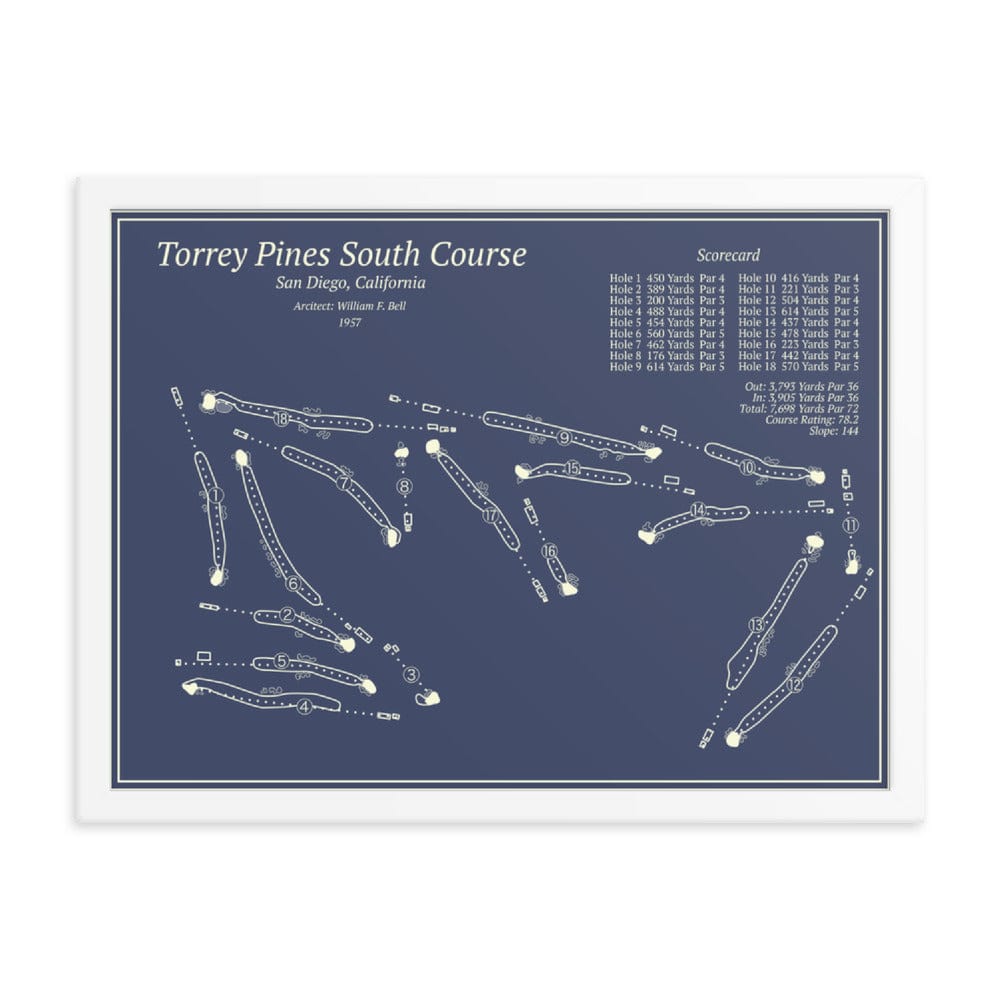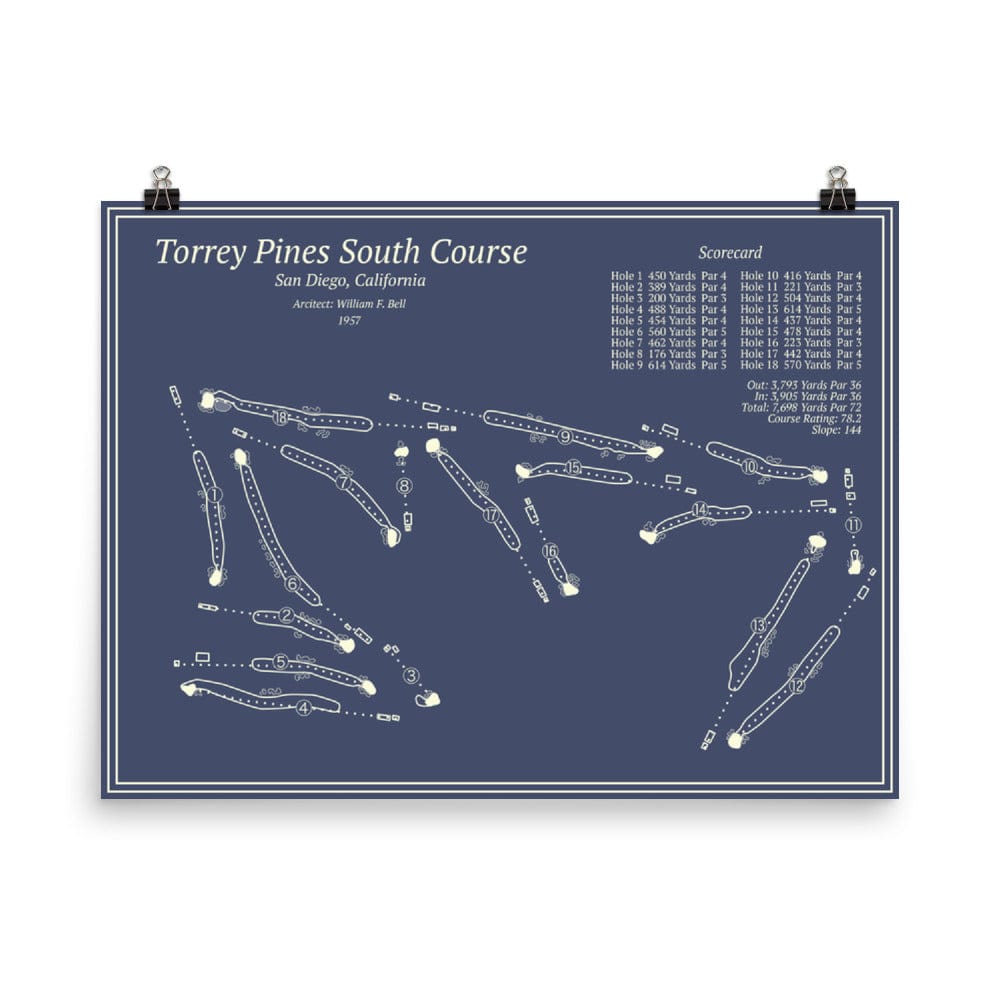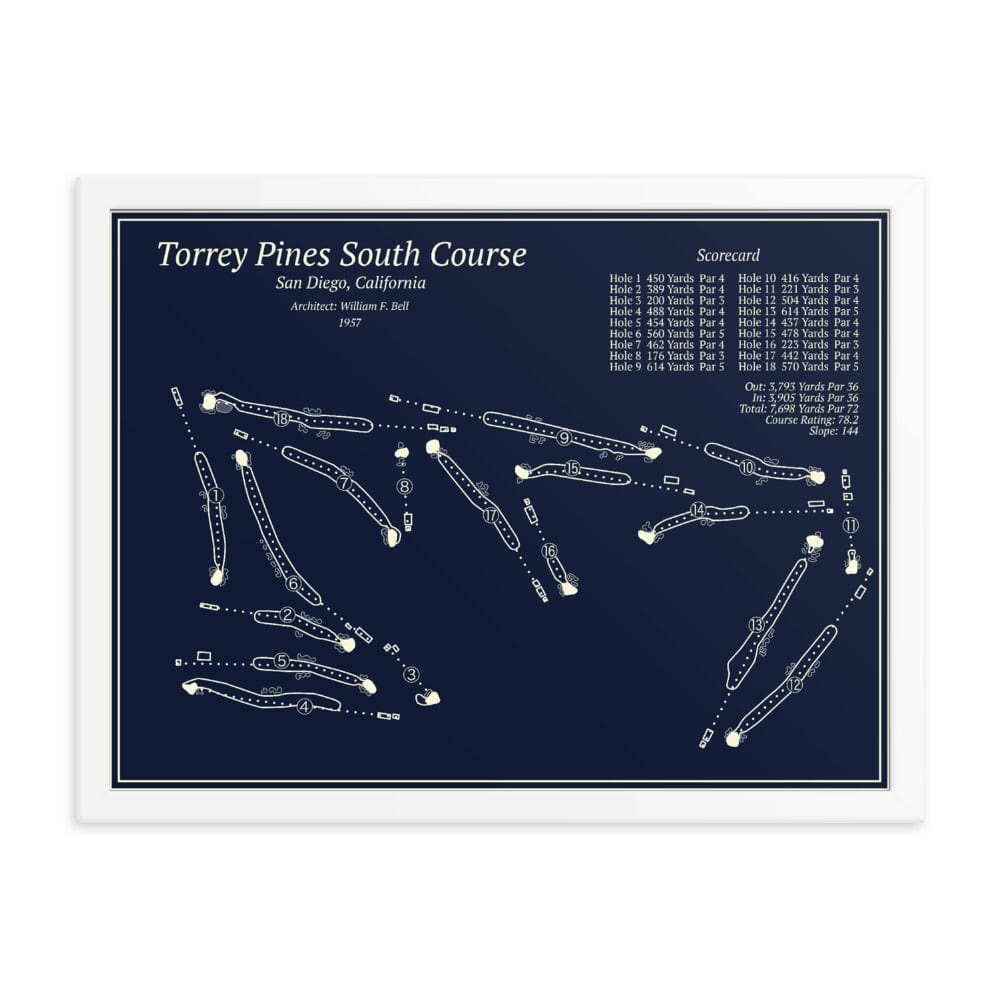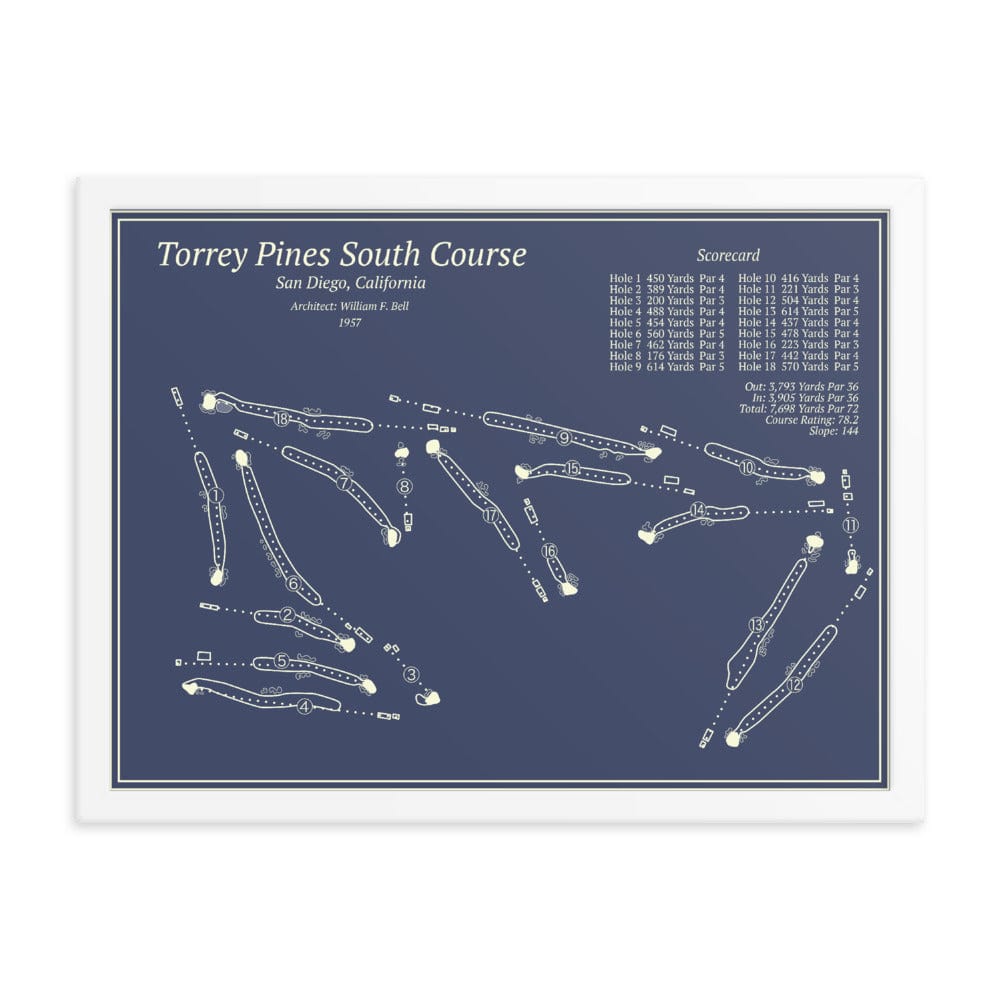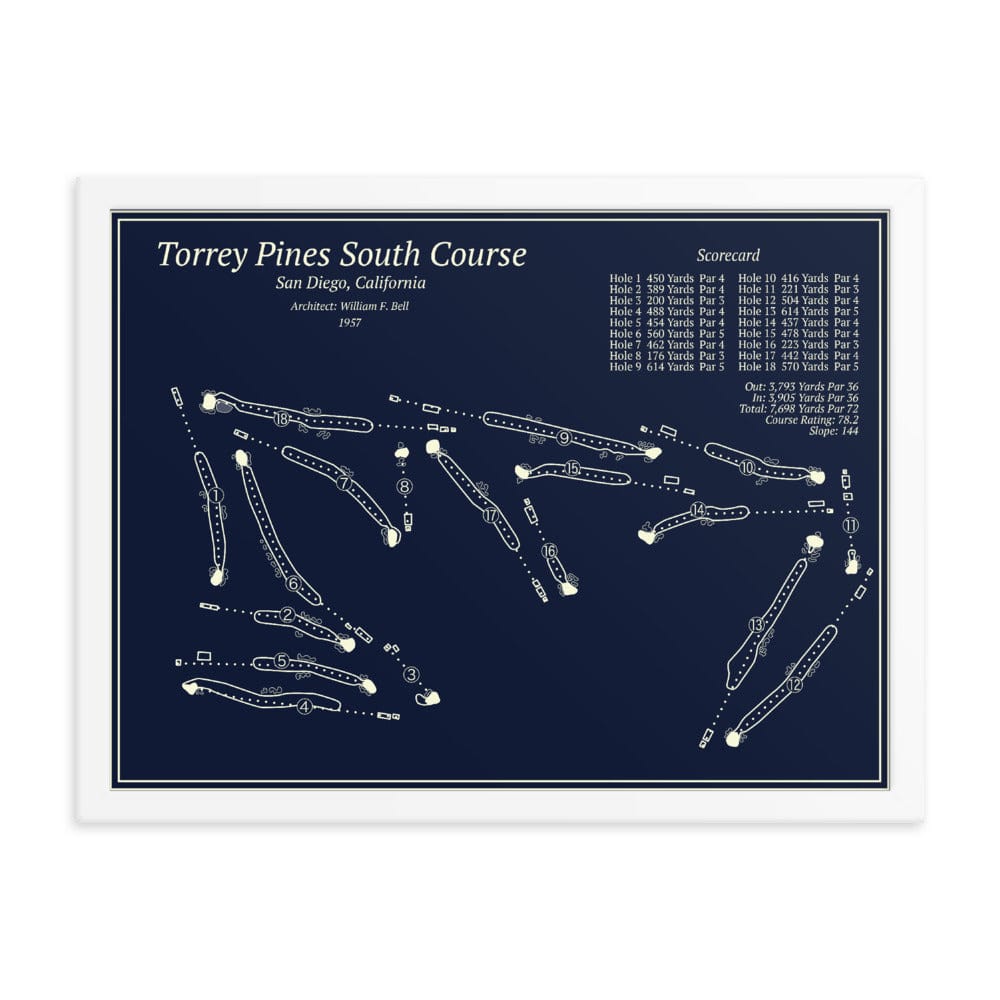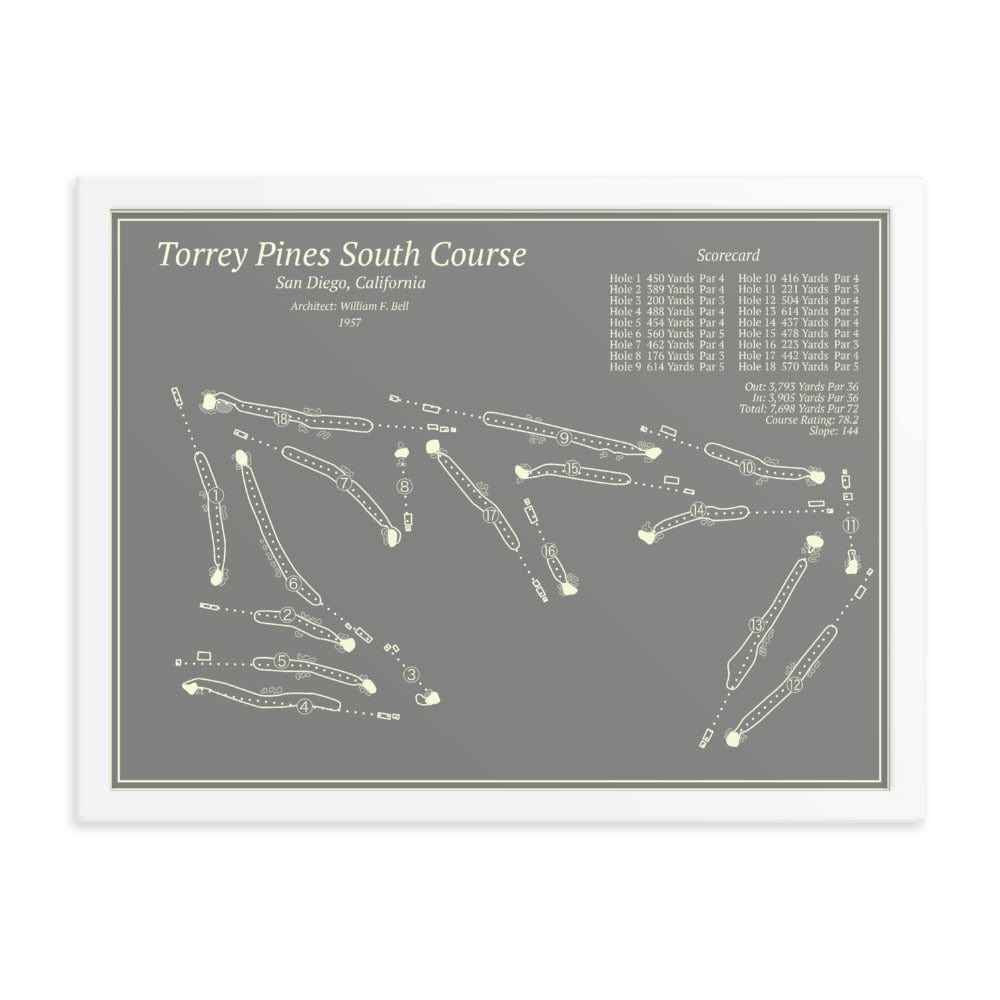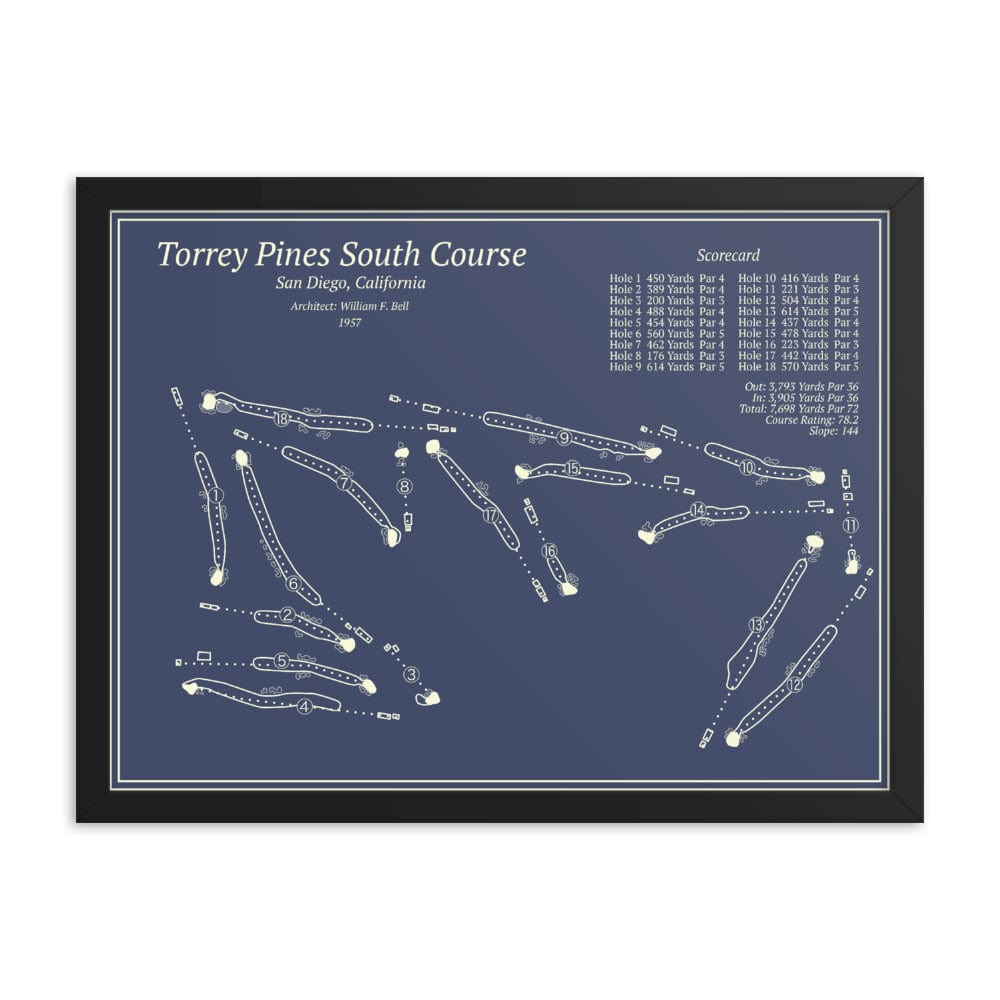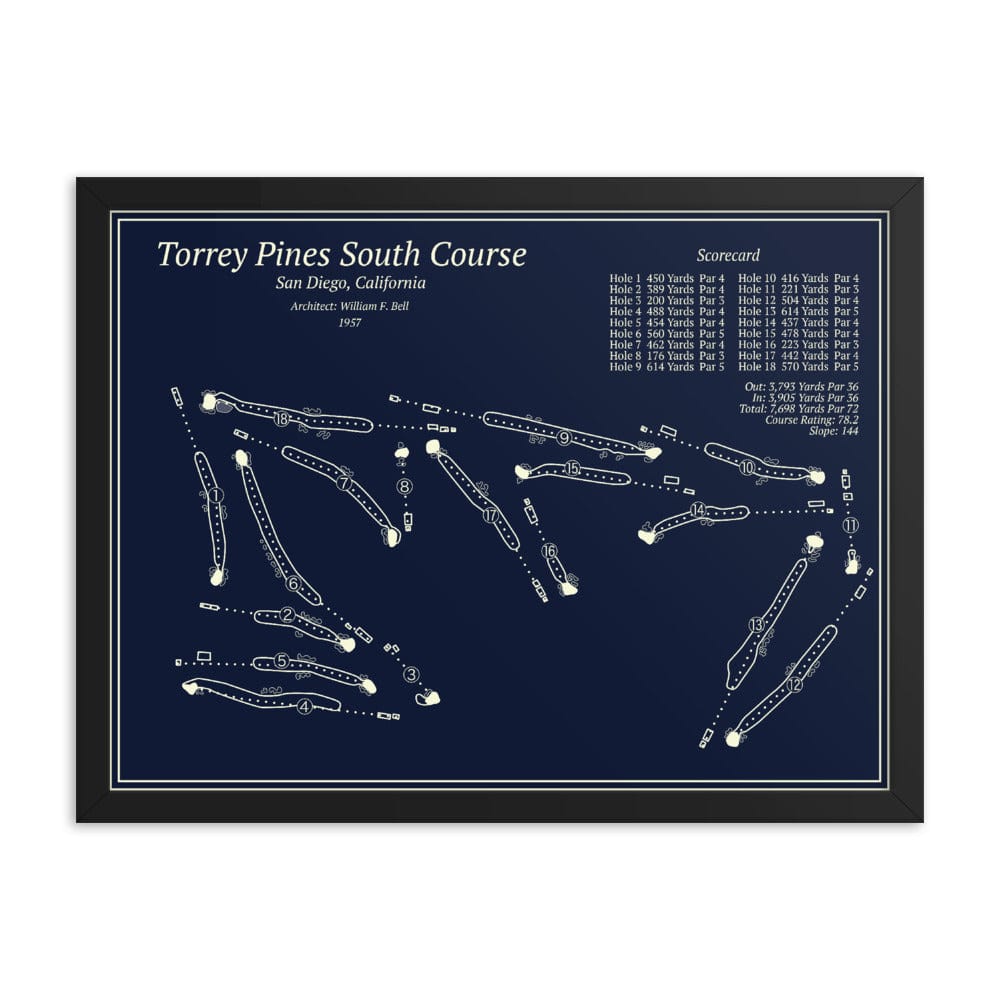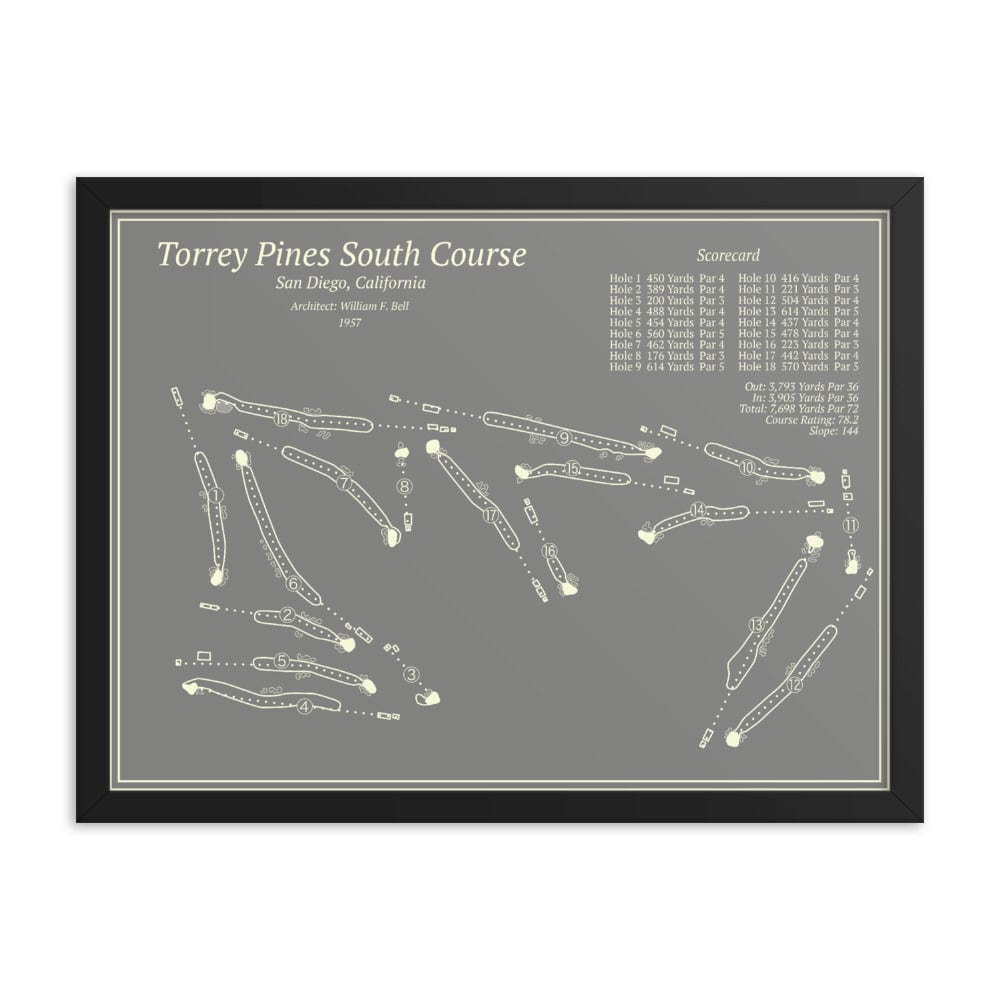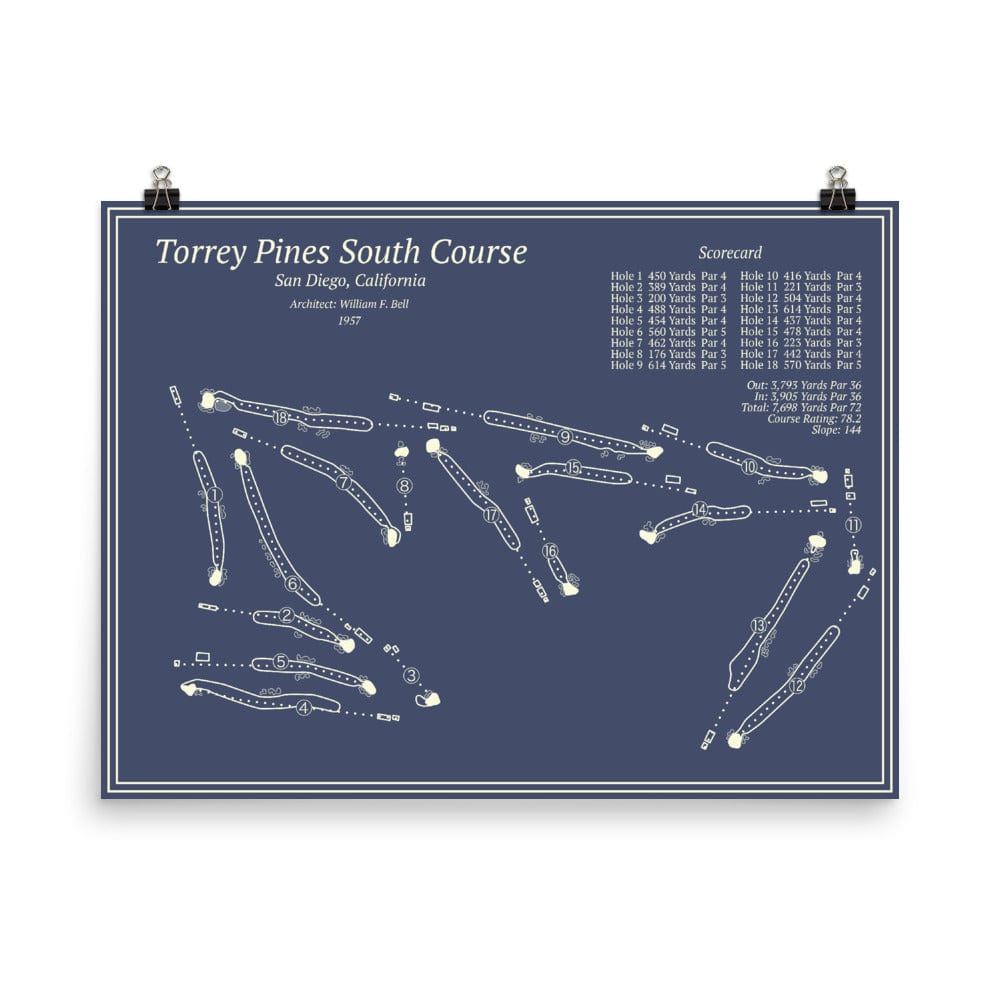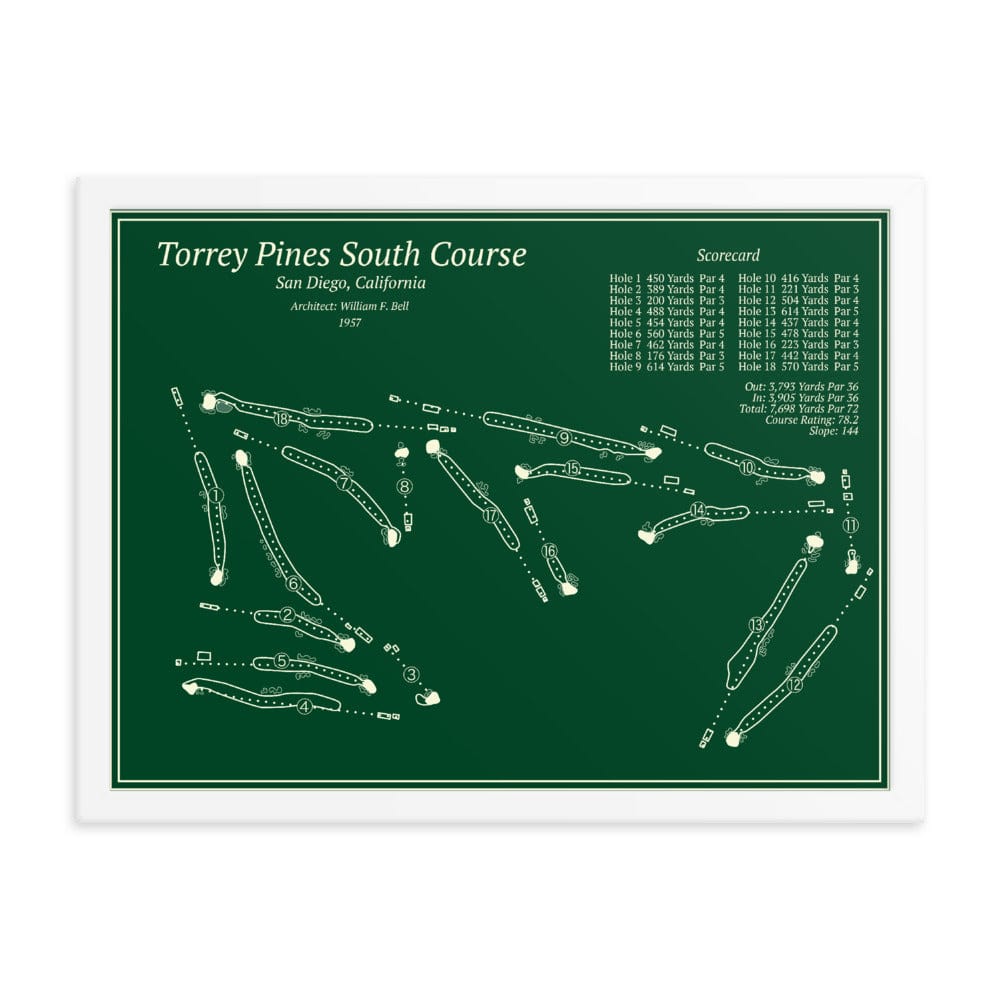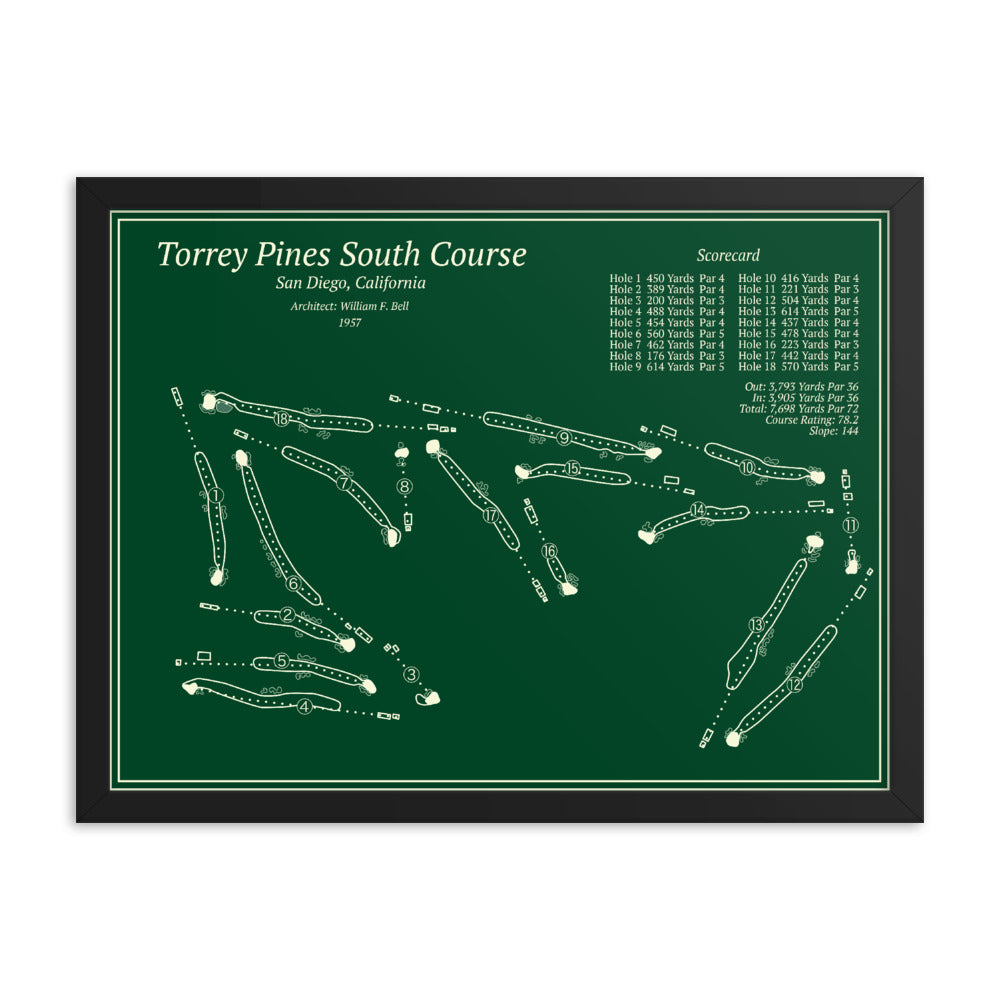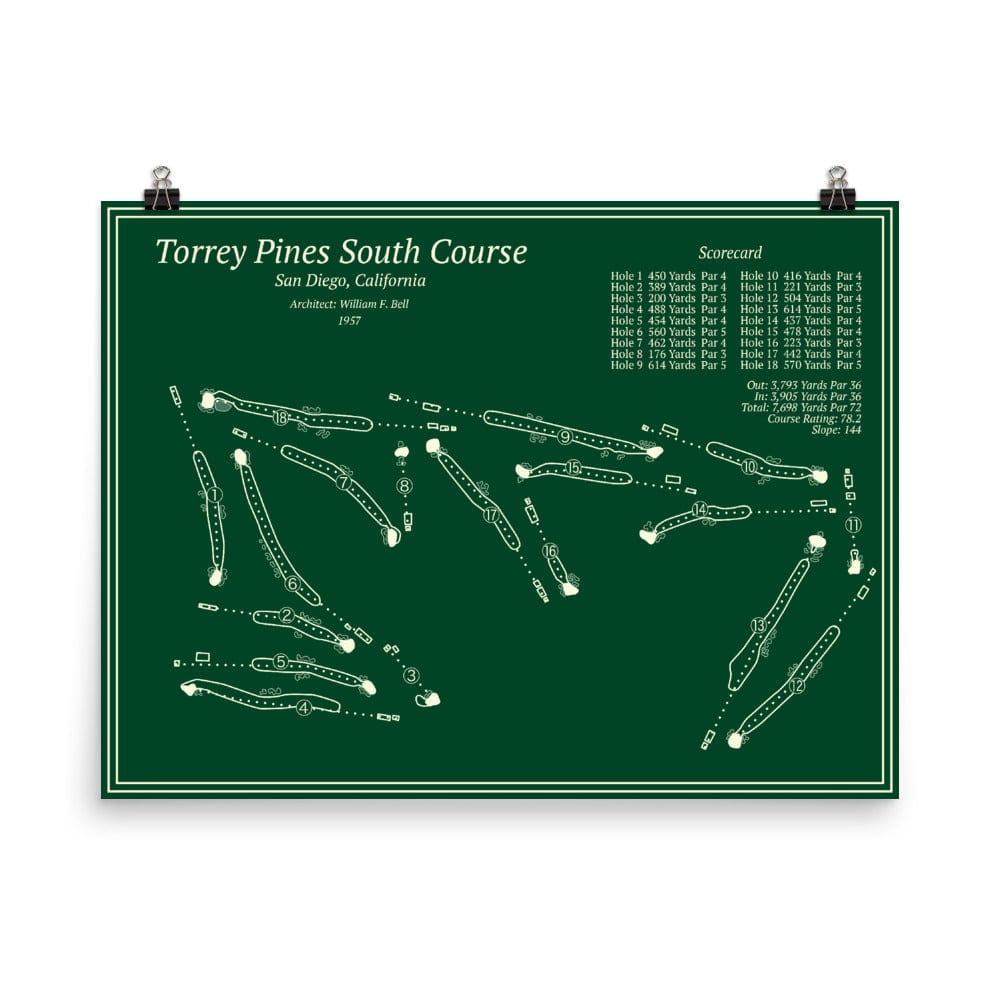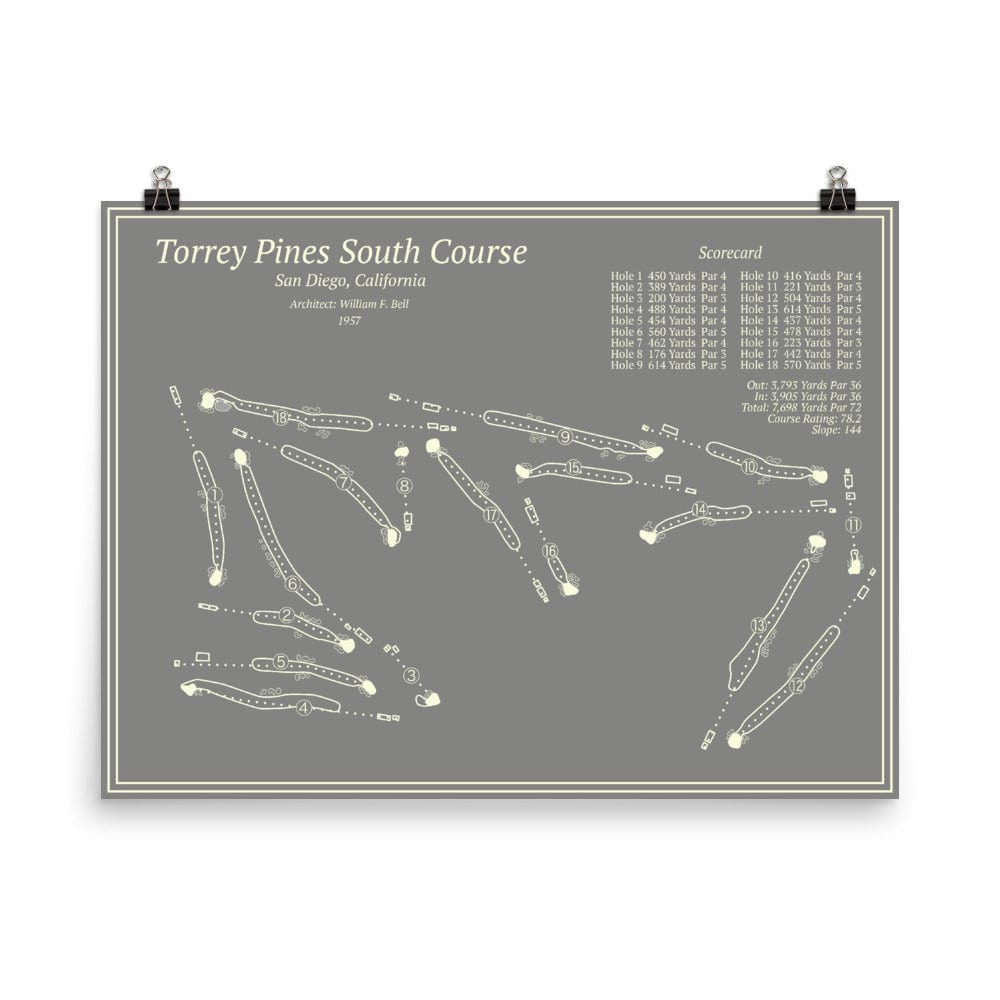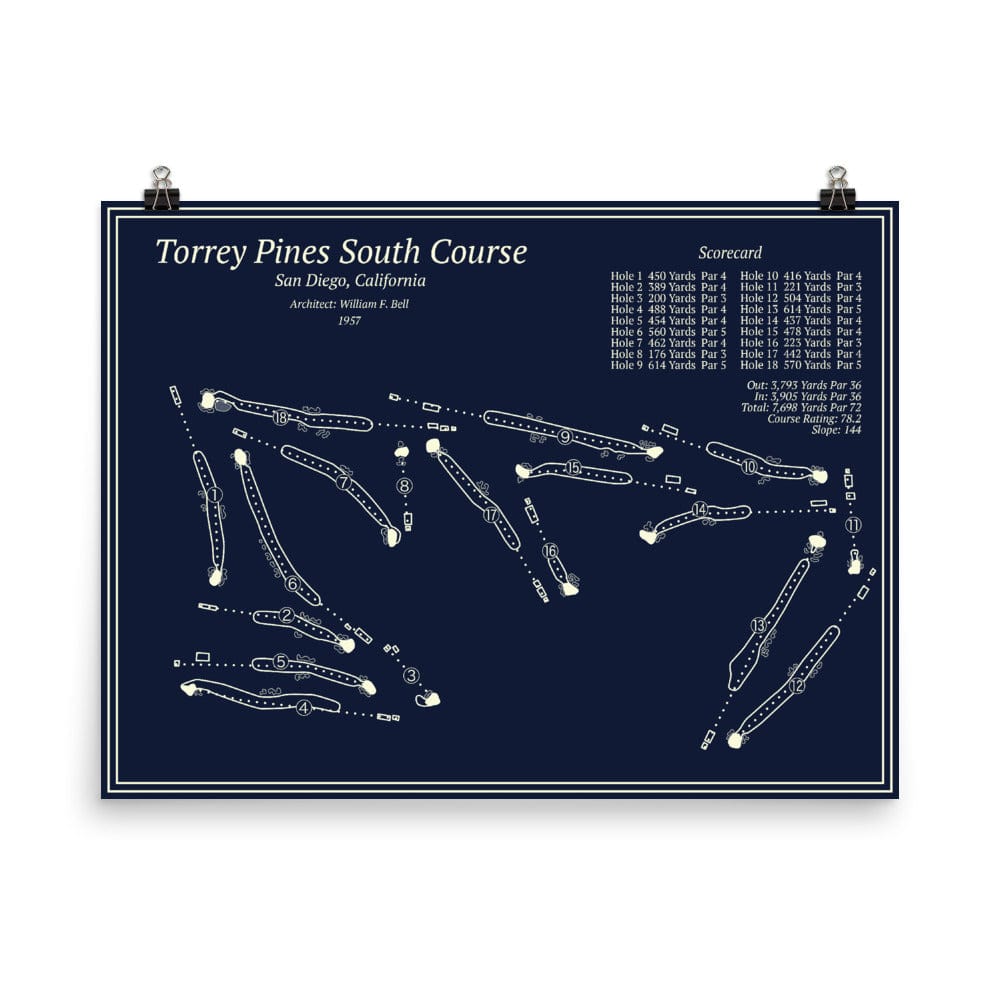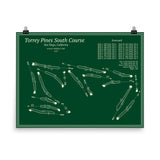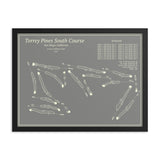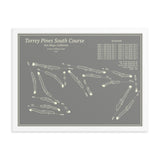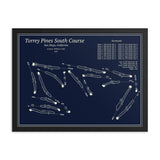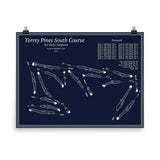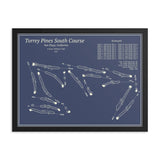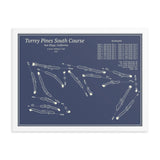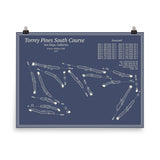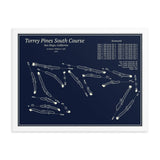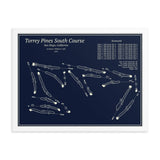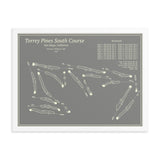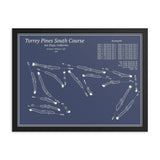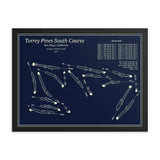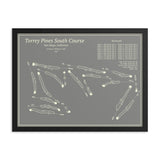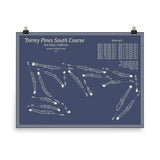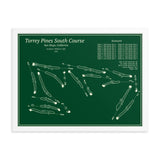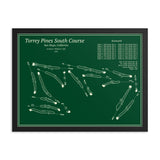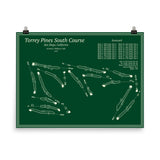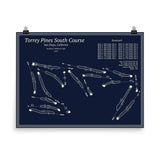 Torrey Pines South Course
The South Course at Torrey Pines --  the longest course on the PGA Tour and one half of the excellent Torrey Pines municipal golf facility. The South Course was built on the former site of Camp Callan in 1957. The cliffside track enjoys some of the best views in golf and was the site of Tiger Wood's famous 2008 U.S. Open victory over Rocco Mediate in a 19-hole Monday playoff.
Standard orders ship within 1-3 days after order is placed. Custom orders ship within 14 days.
Torrey Pines South Course