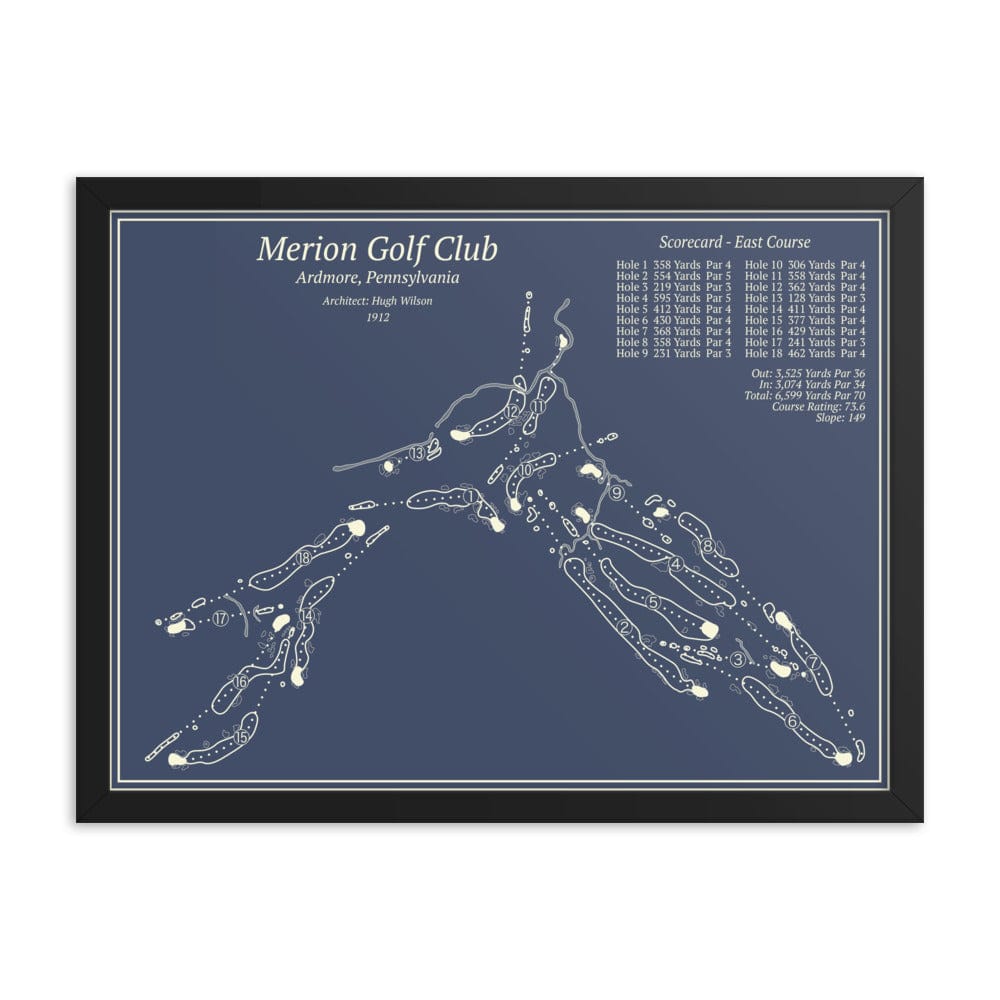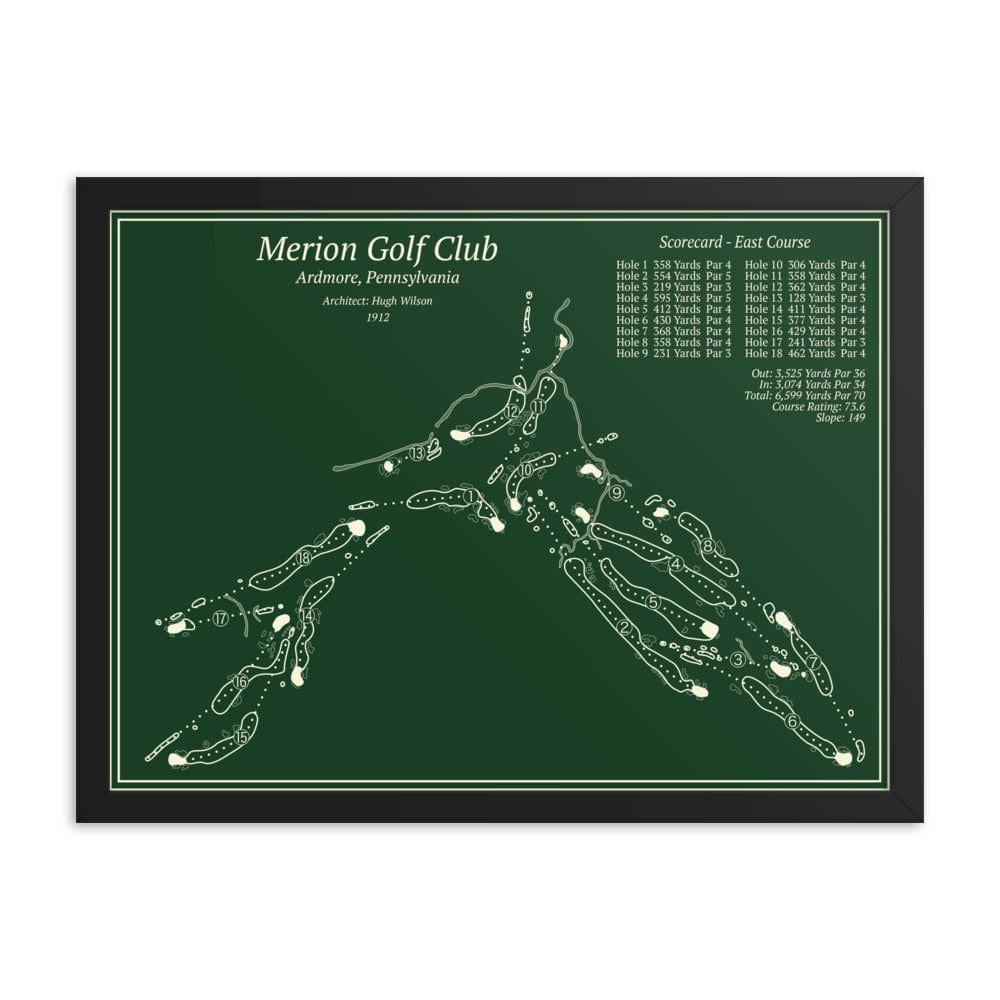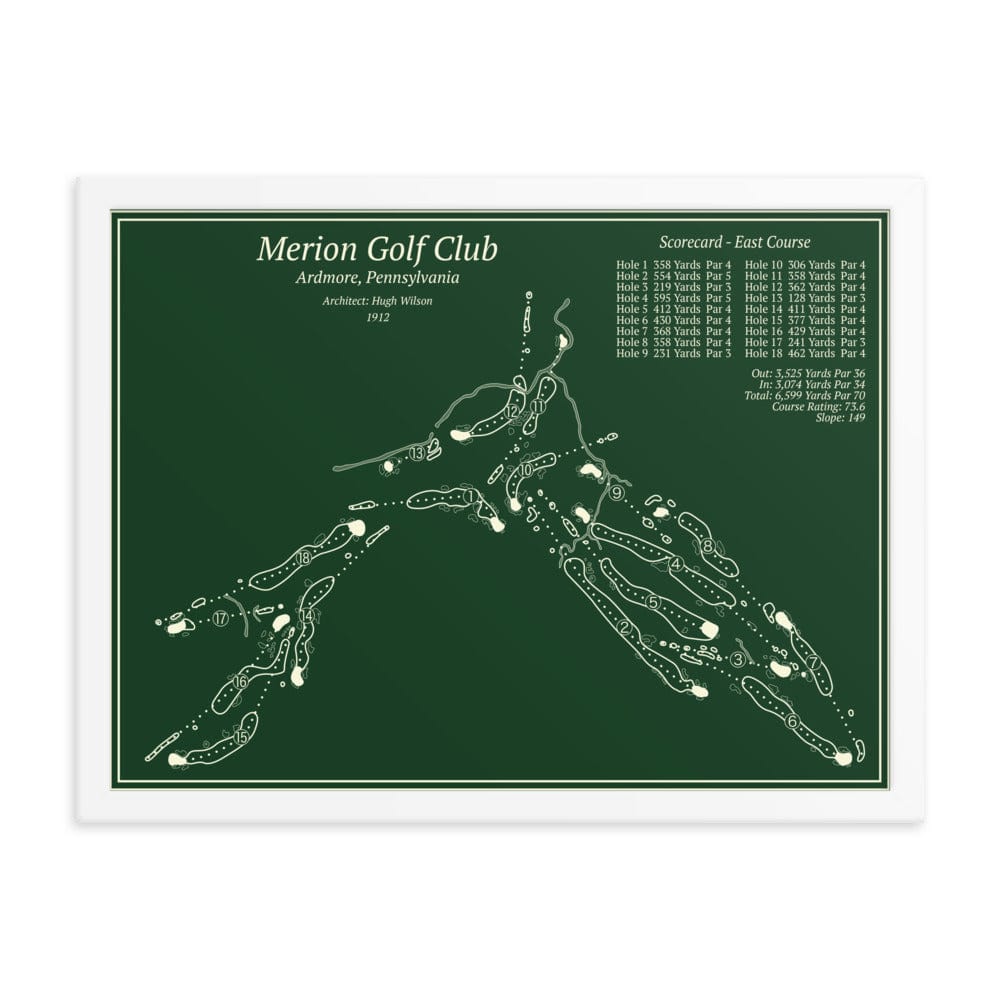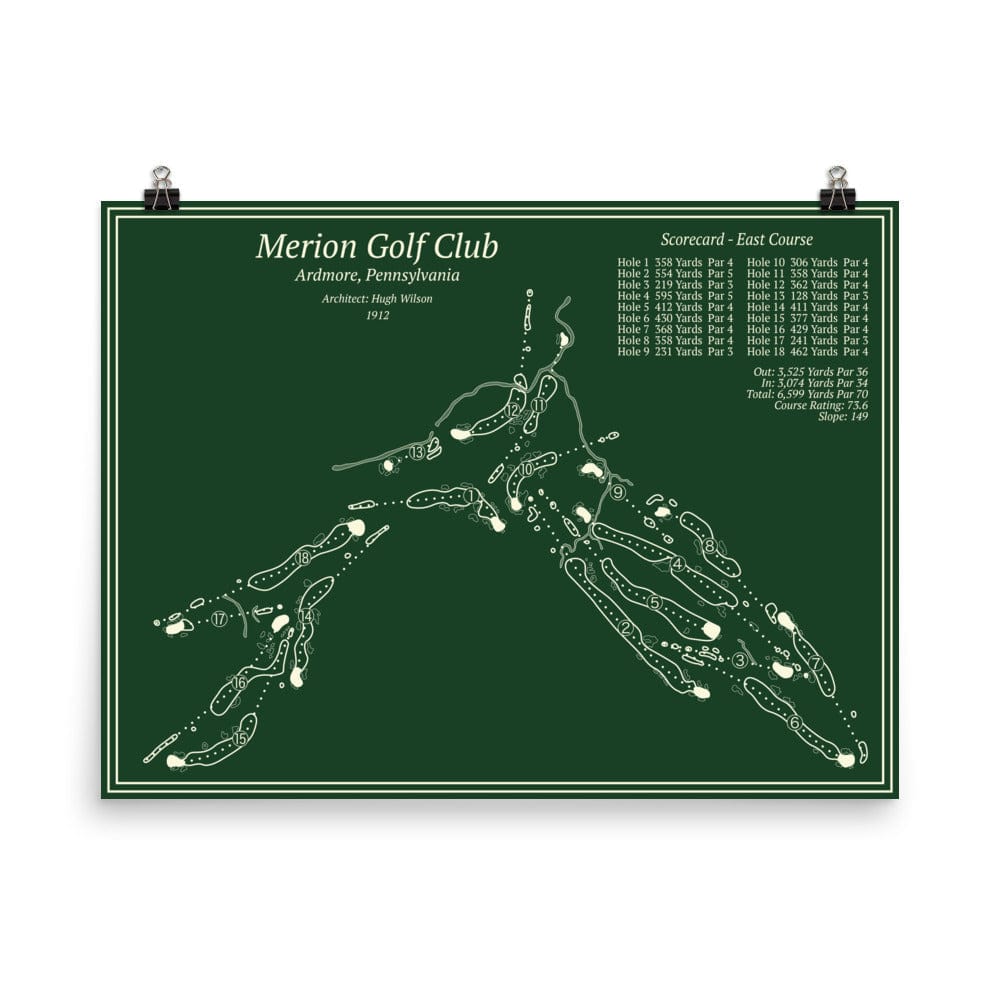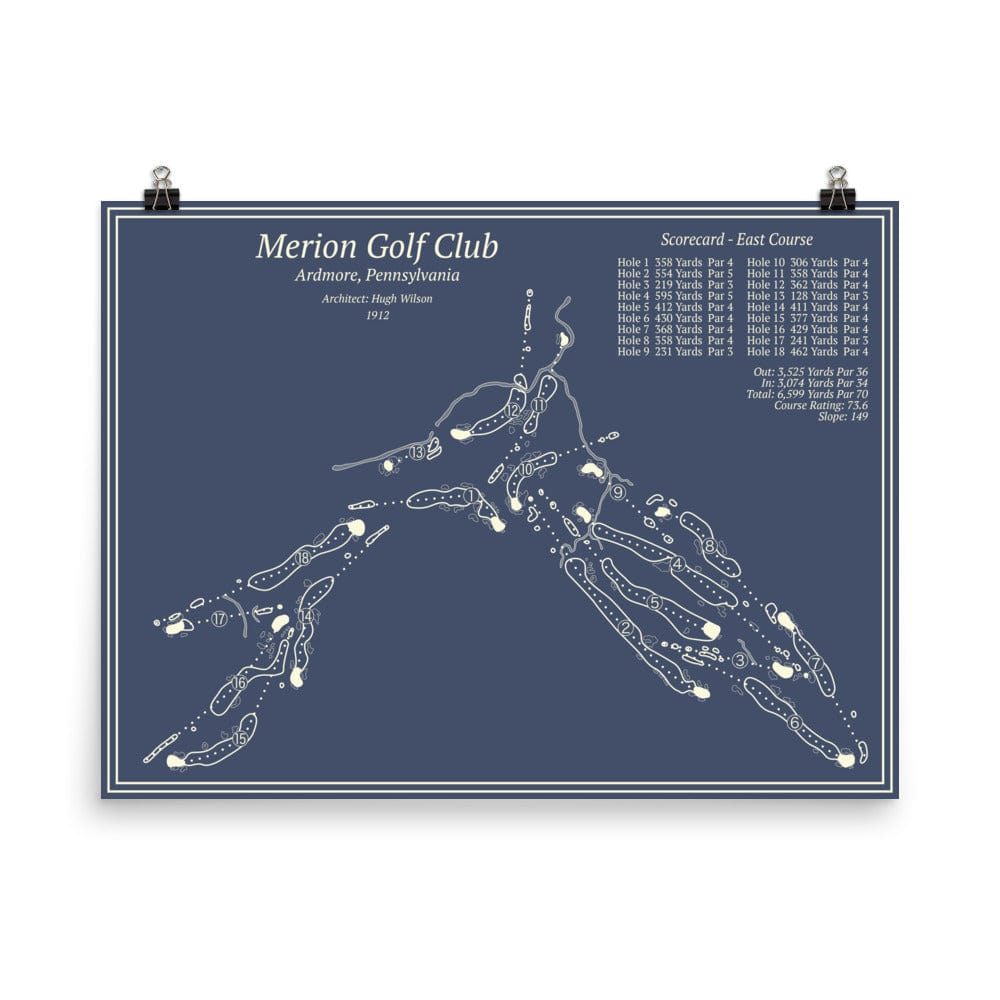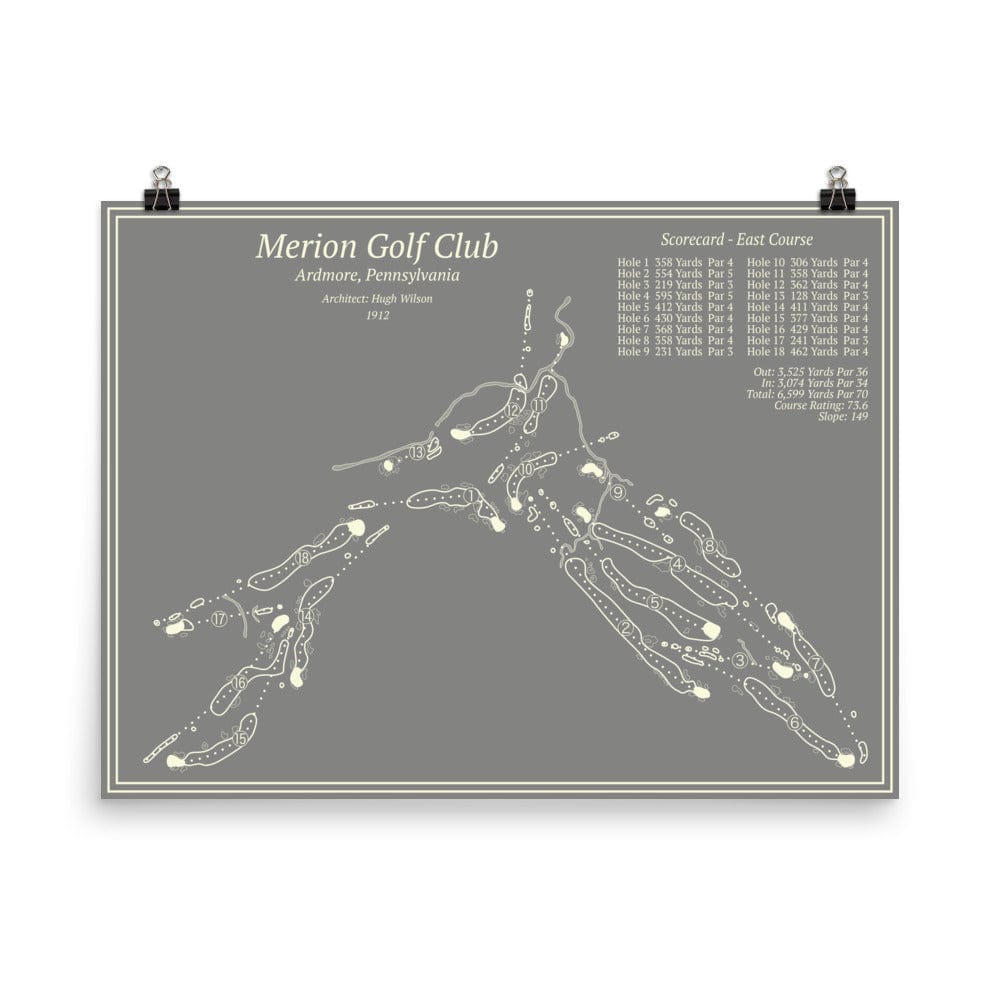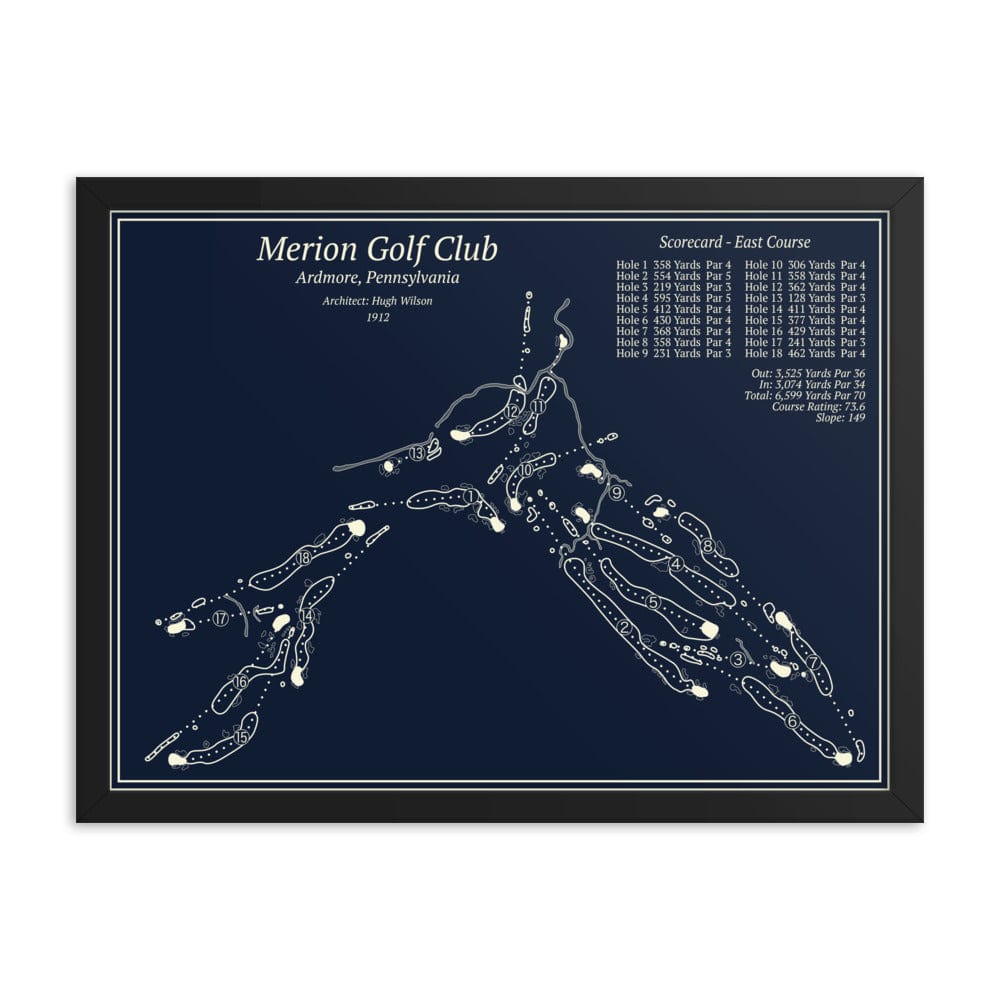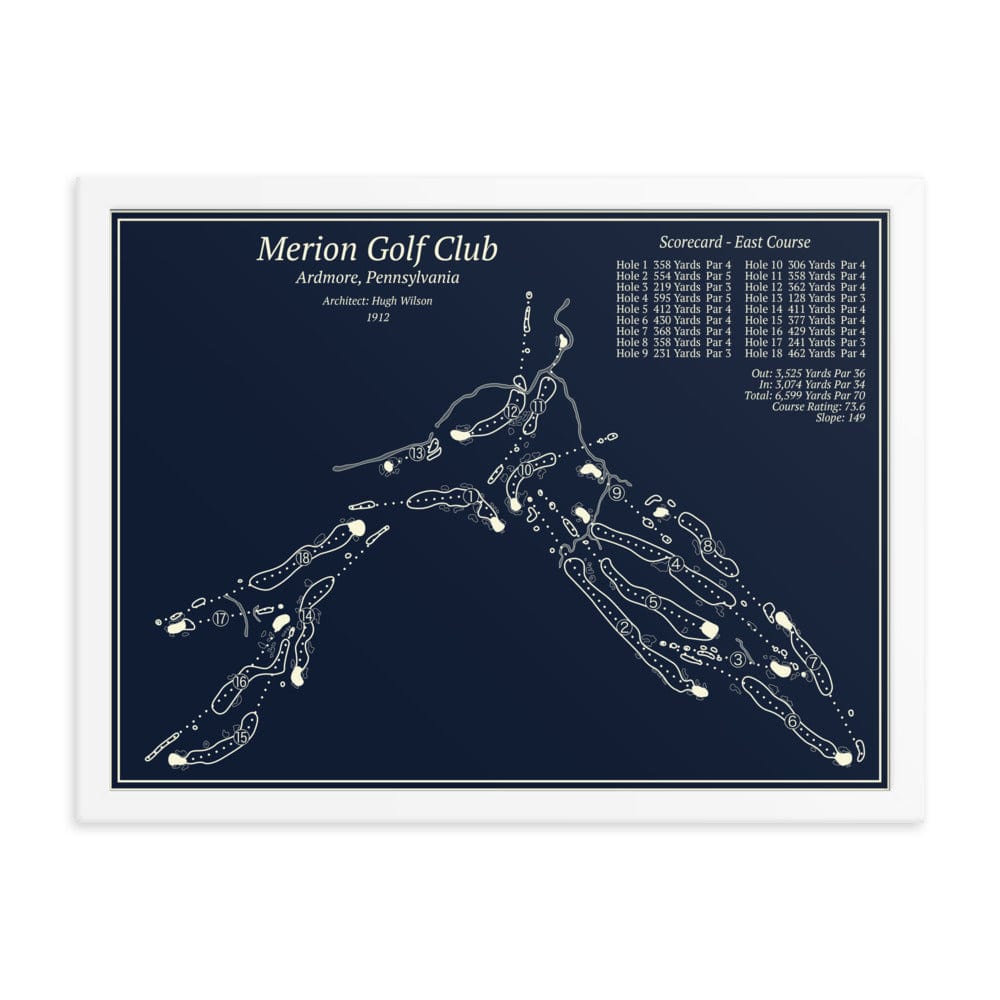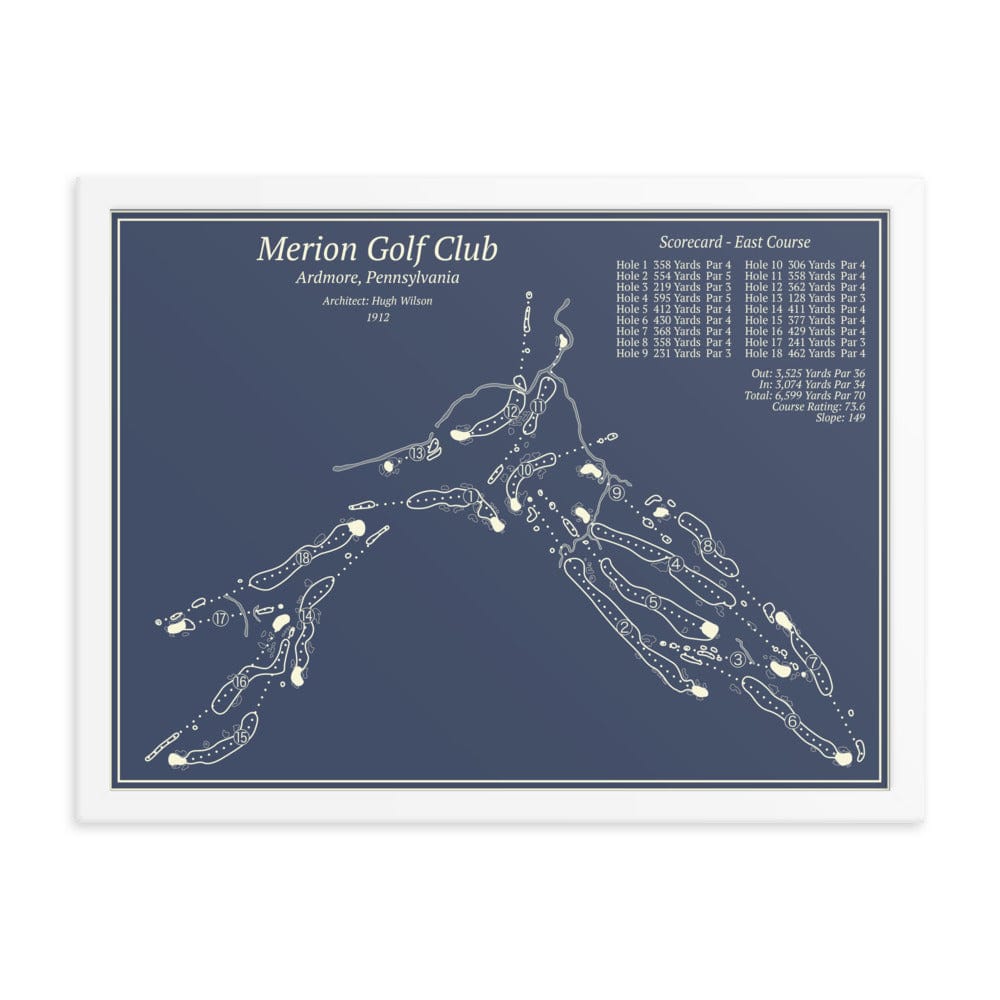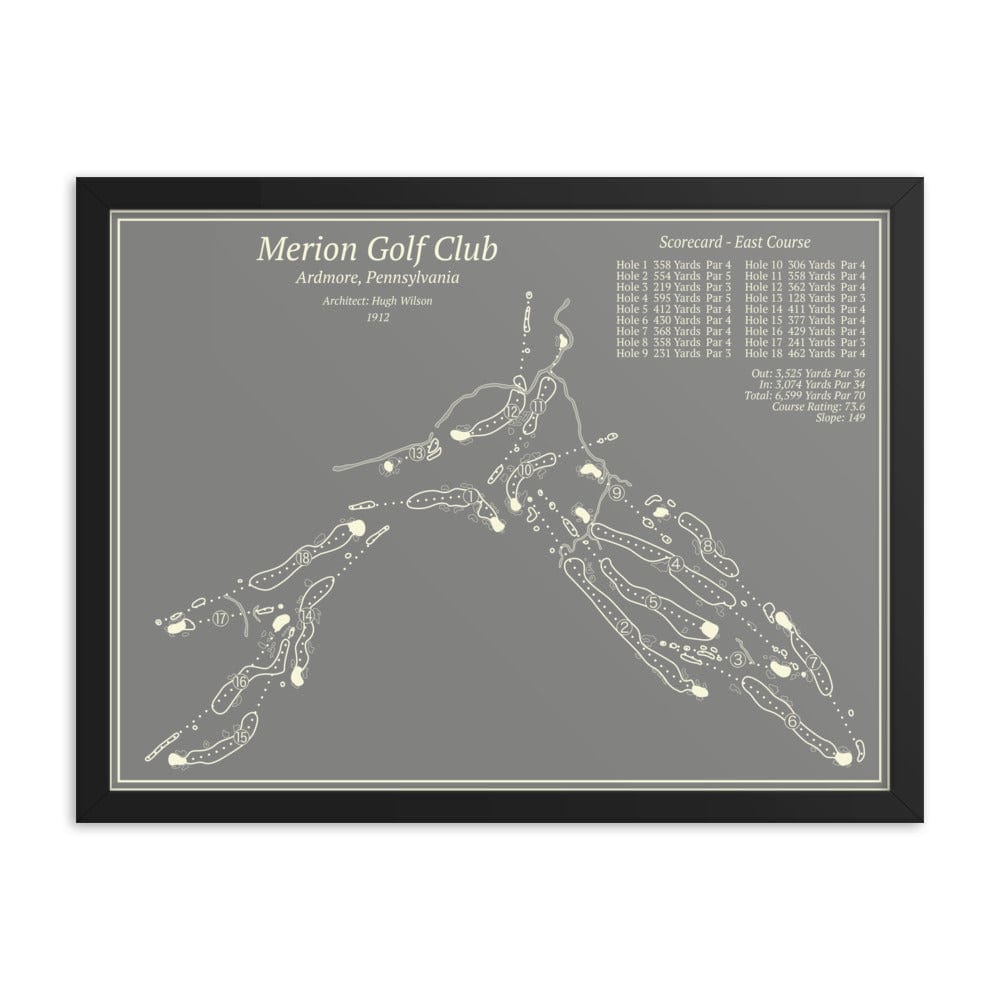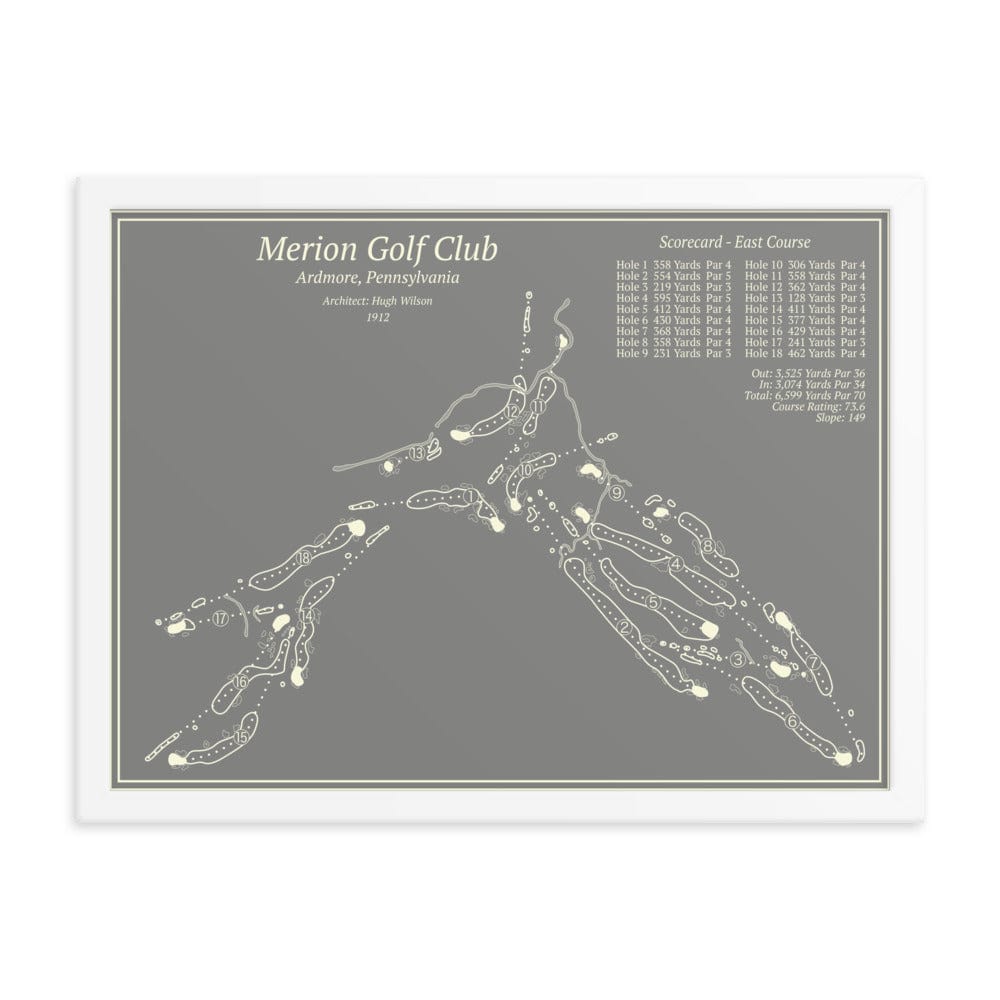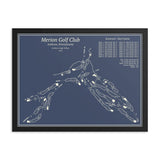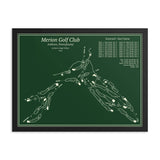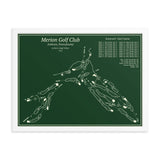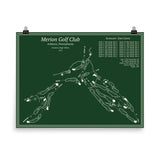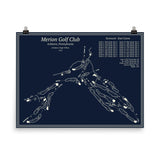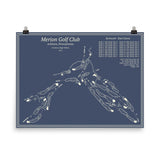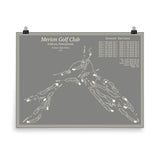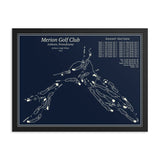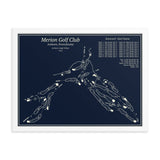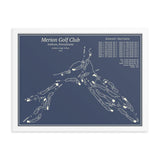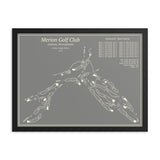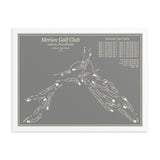 Merion Golf Club - East Course
Merion is one of the crown jewels of the stacked Philadelphia golf scene. A true golden-age classic and high on any architecture junkie's bucket list. One of the shorter courses to host major tour events in recent years, but the amazing green complexes and creative design means it's maybe the toughest 6,600 yards you'll ever find. Famed for having baskets rather than flags on each hole. Quirky, classic, and great!
Standard orders ship within 1-3 days after order is placed. Custom orders ship within 14 days.
Merion Golf Club - East Course