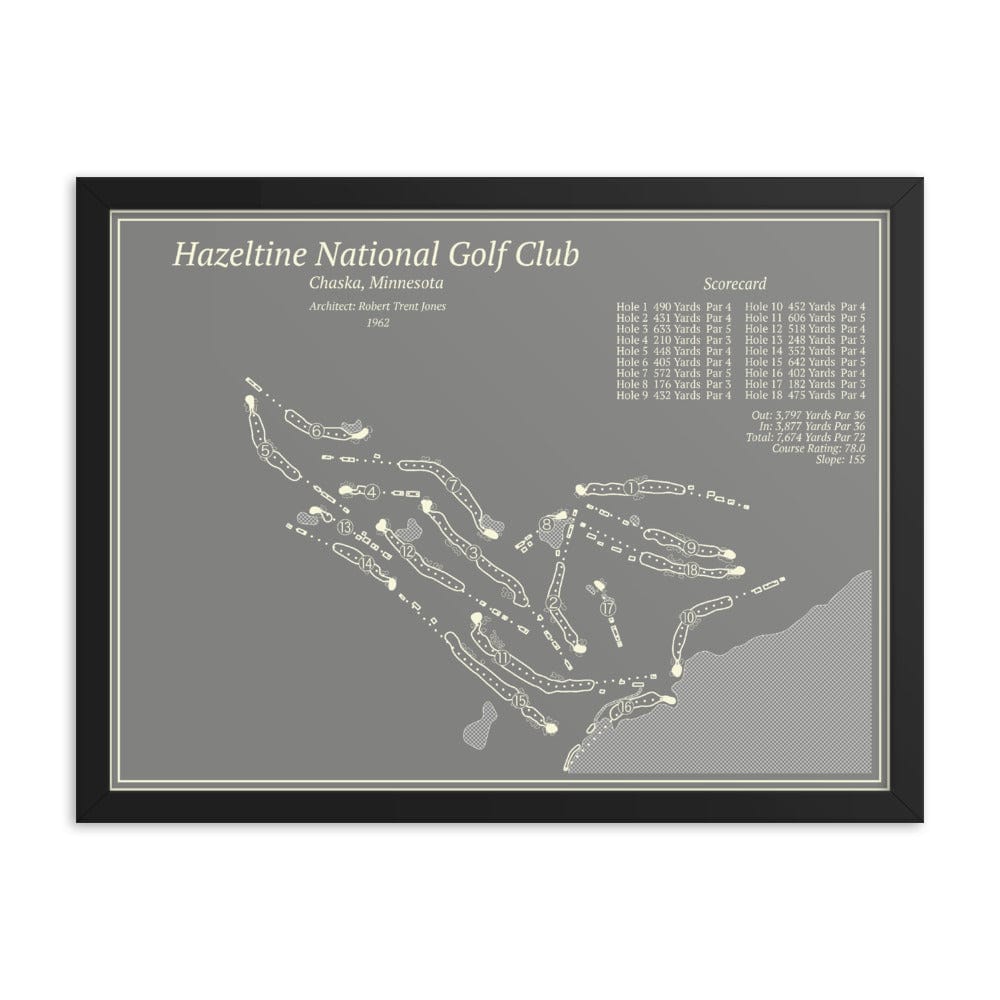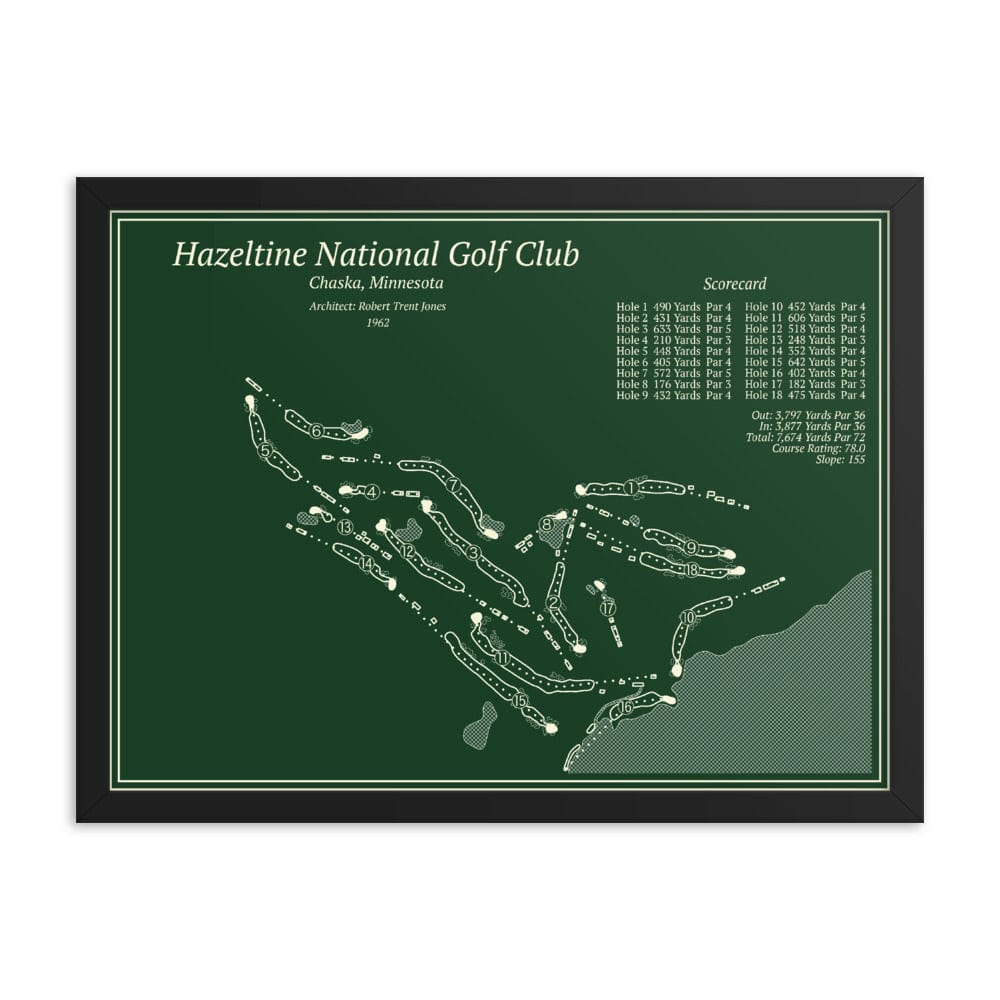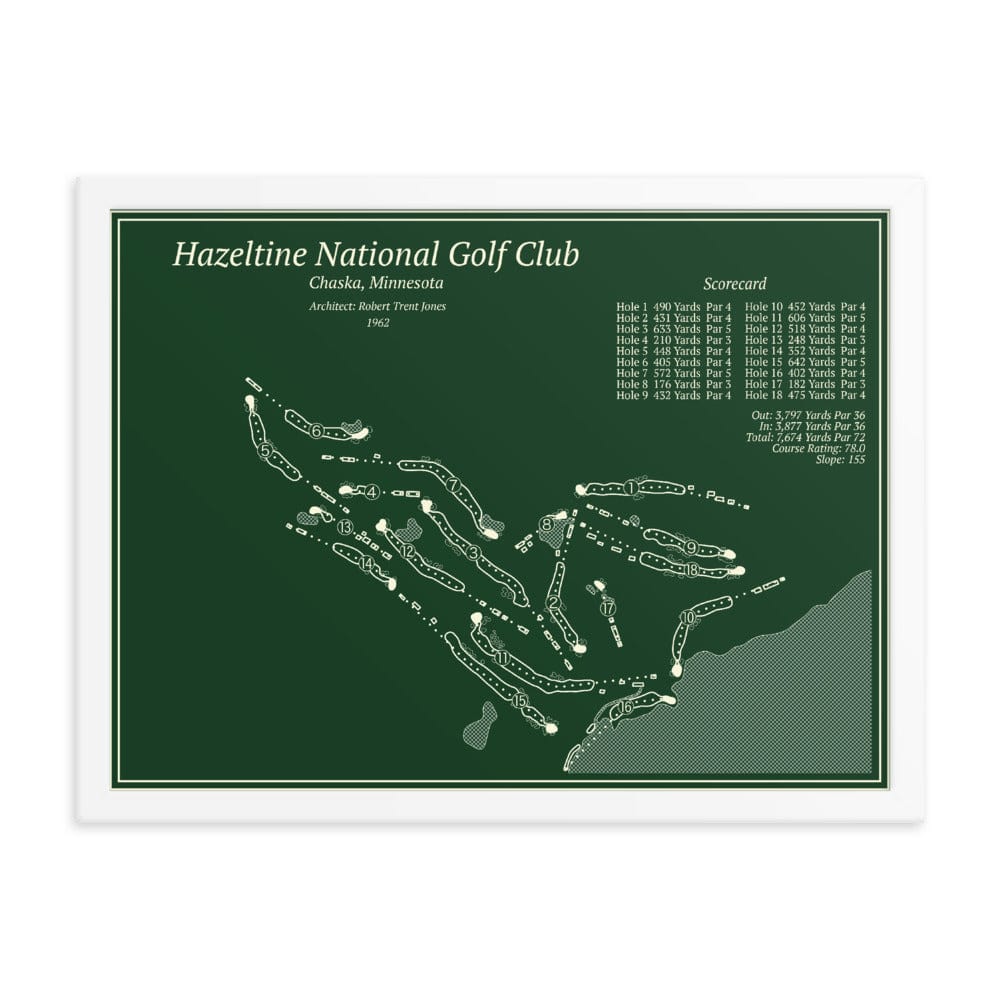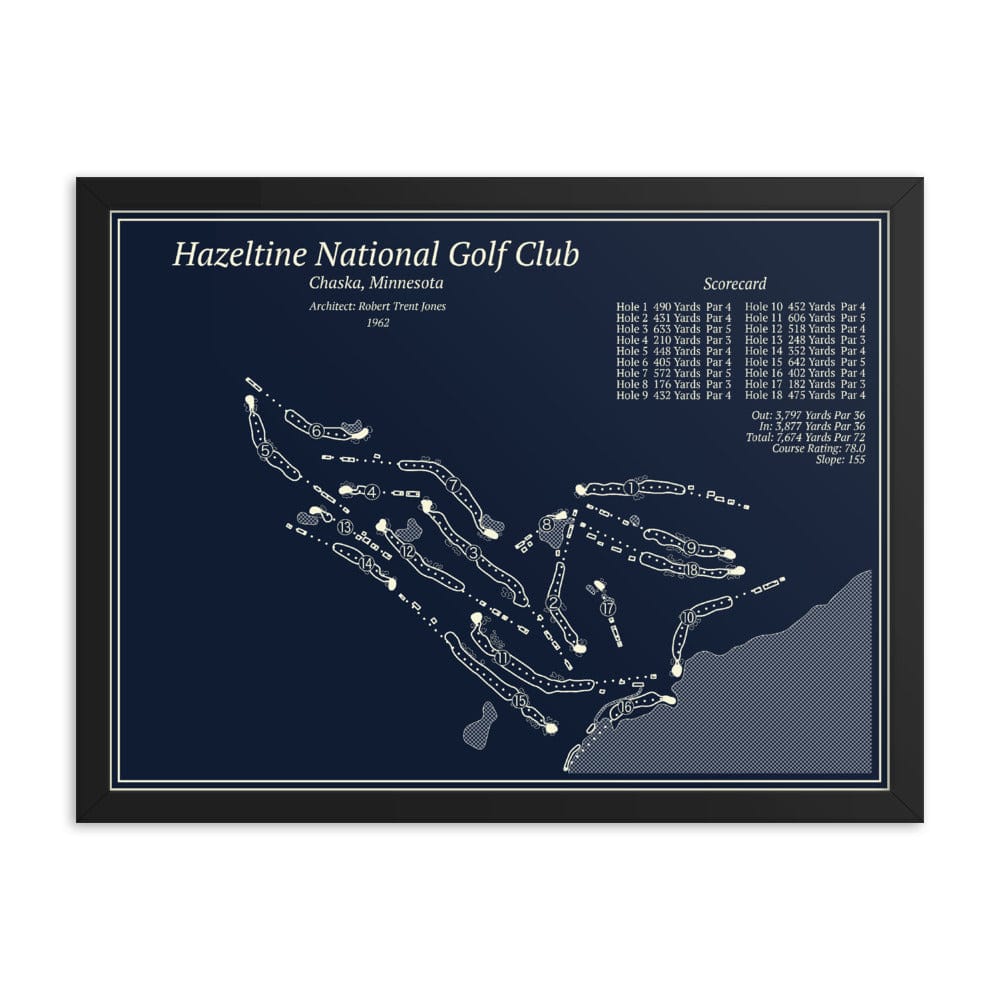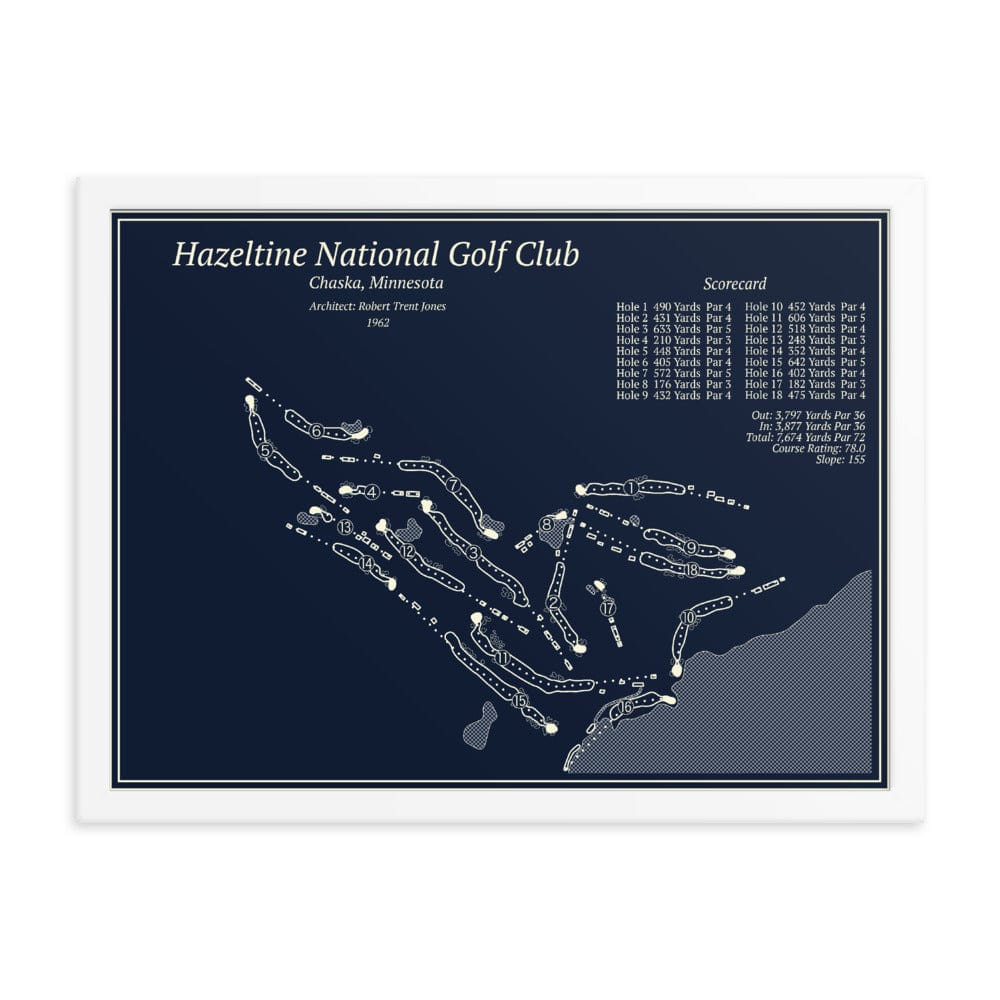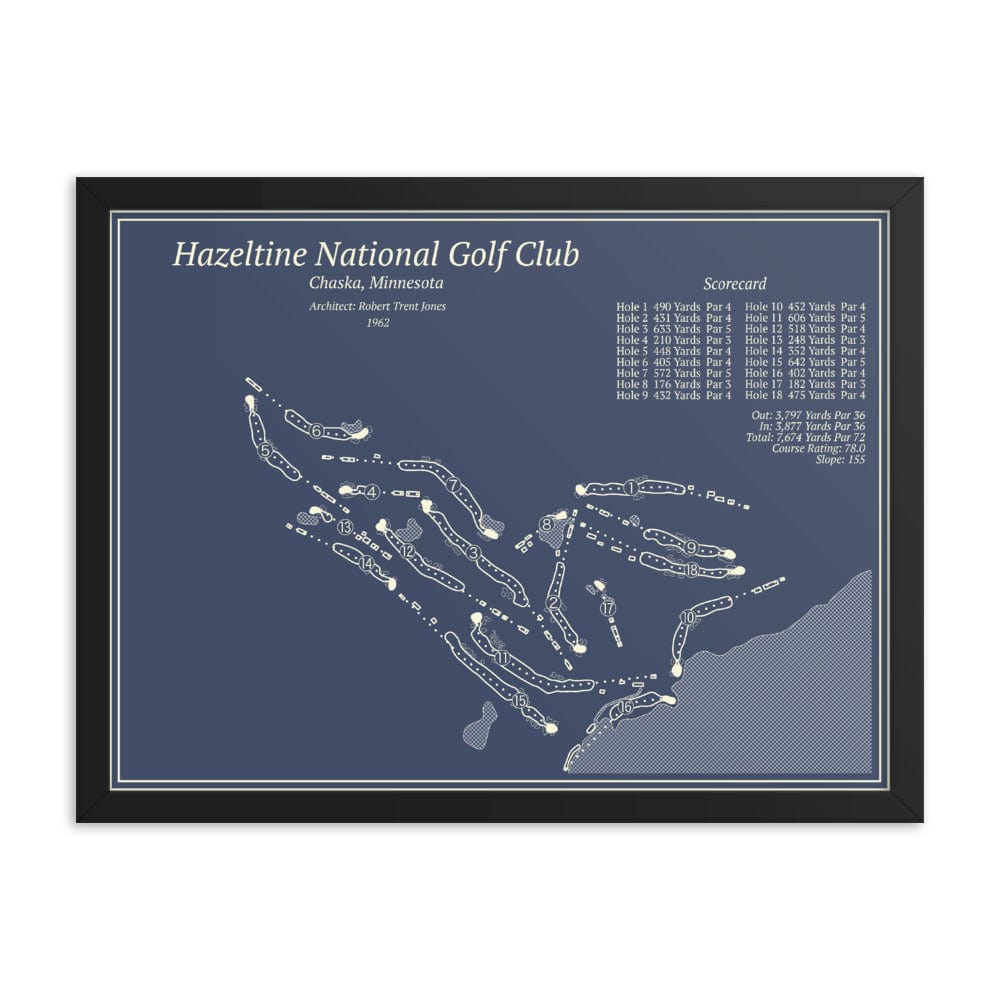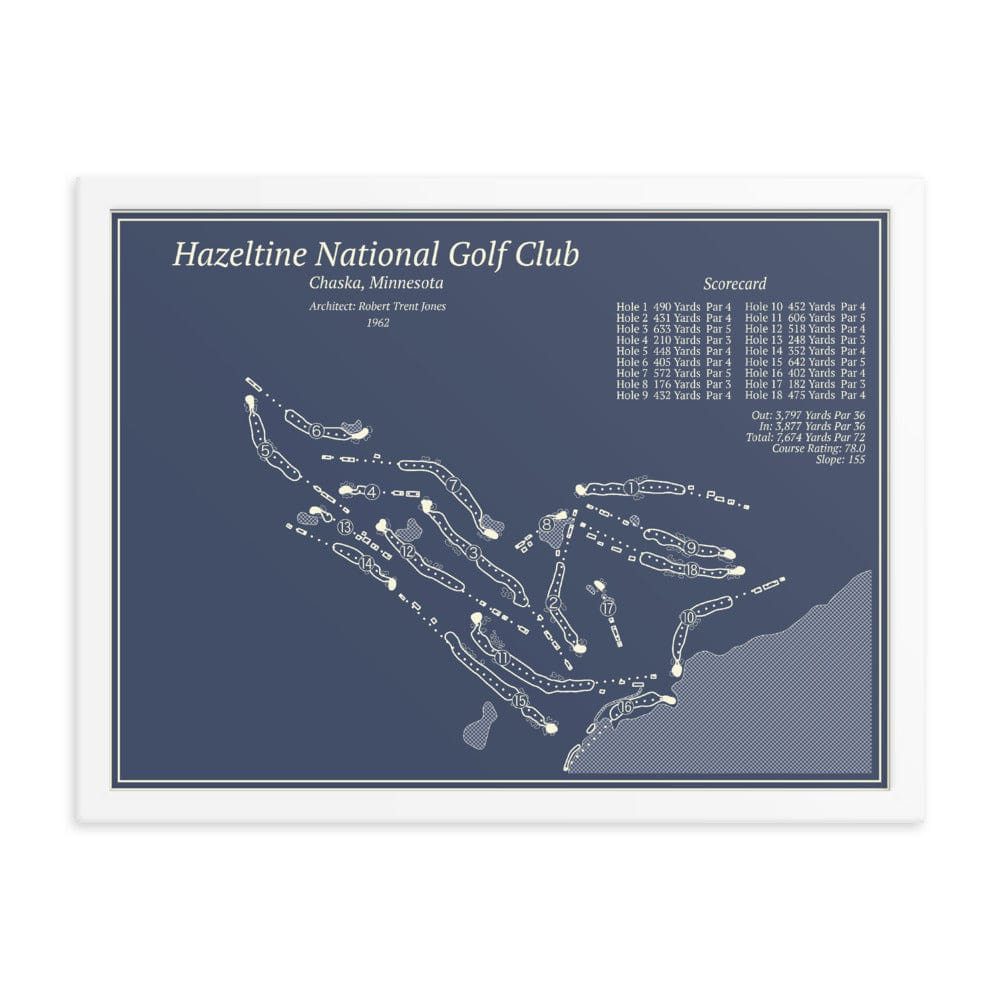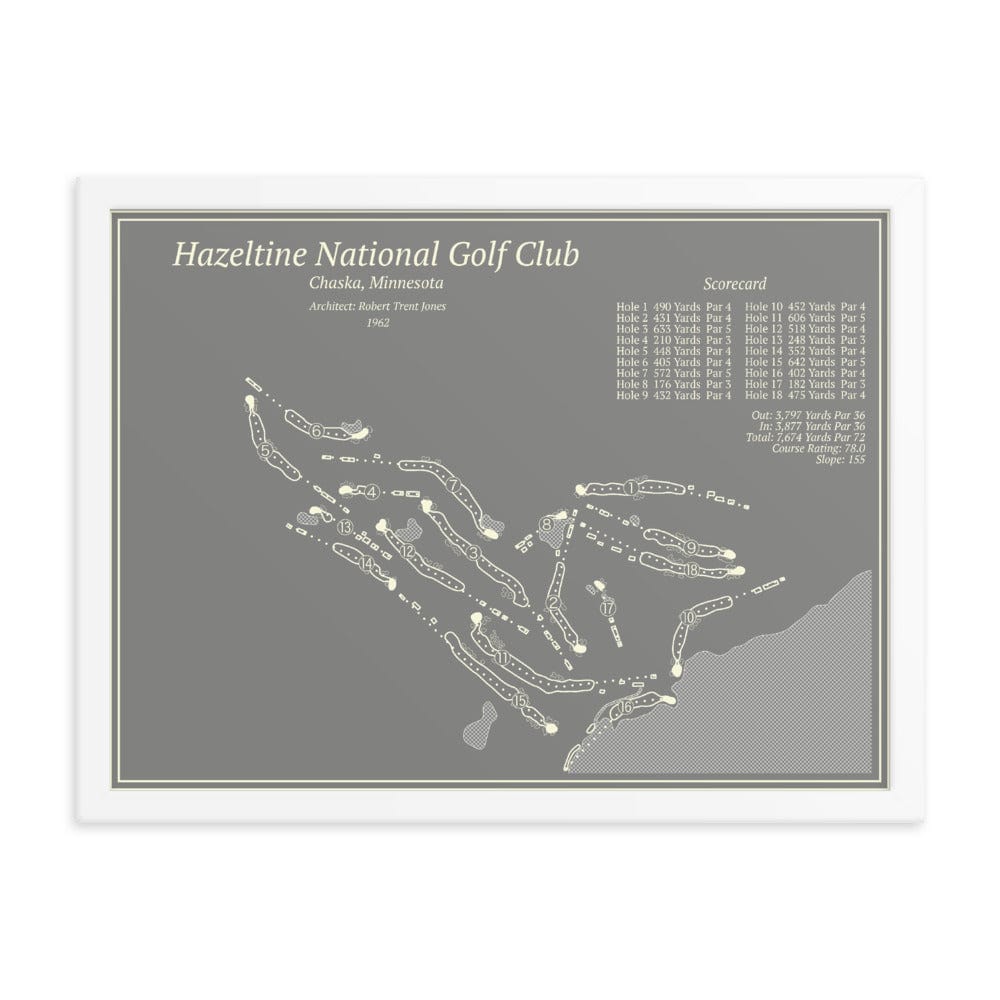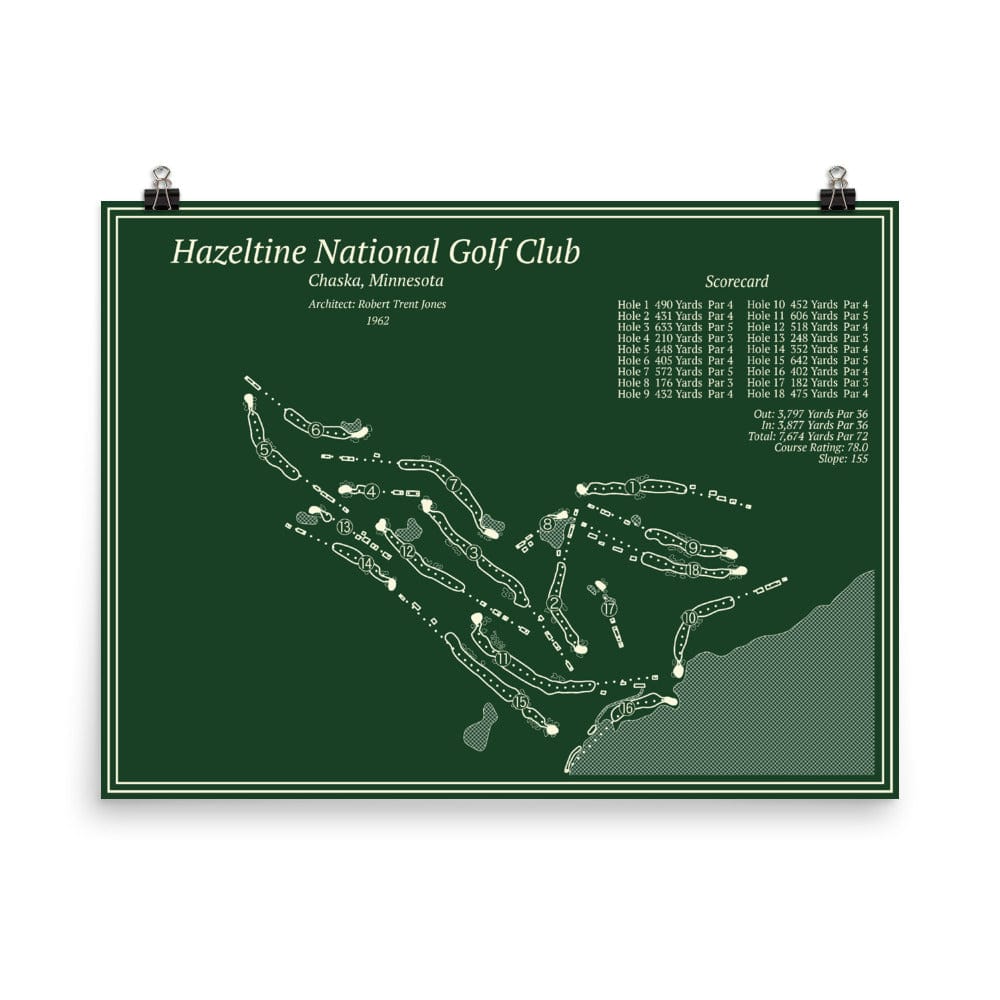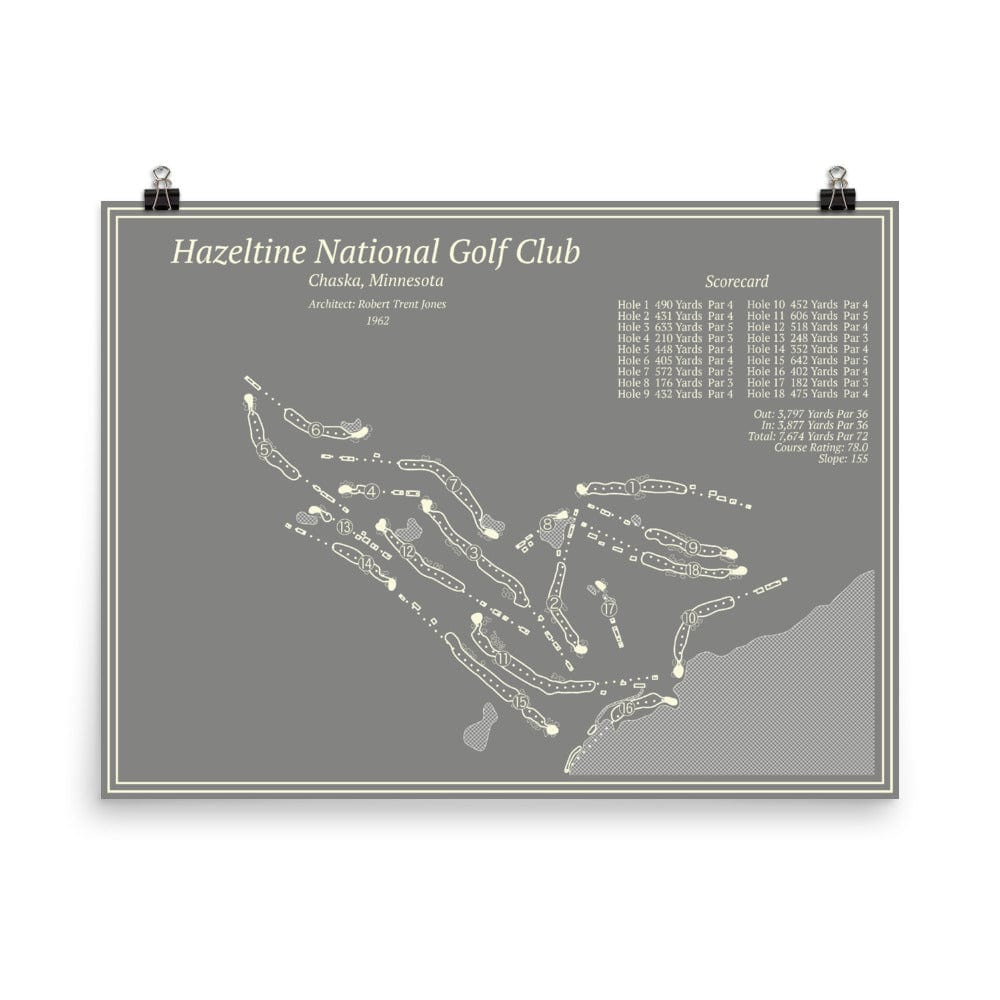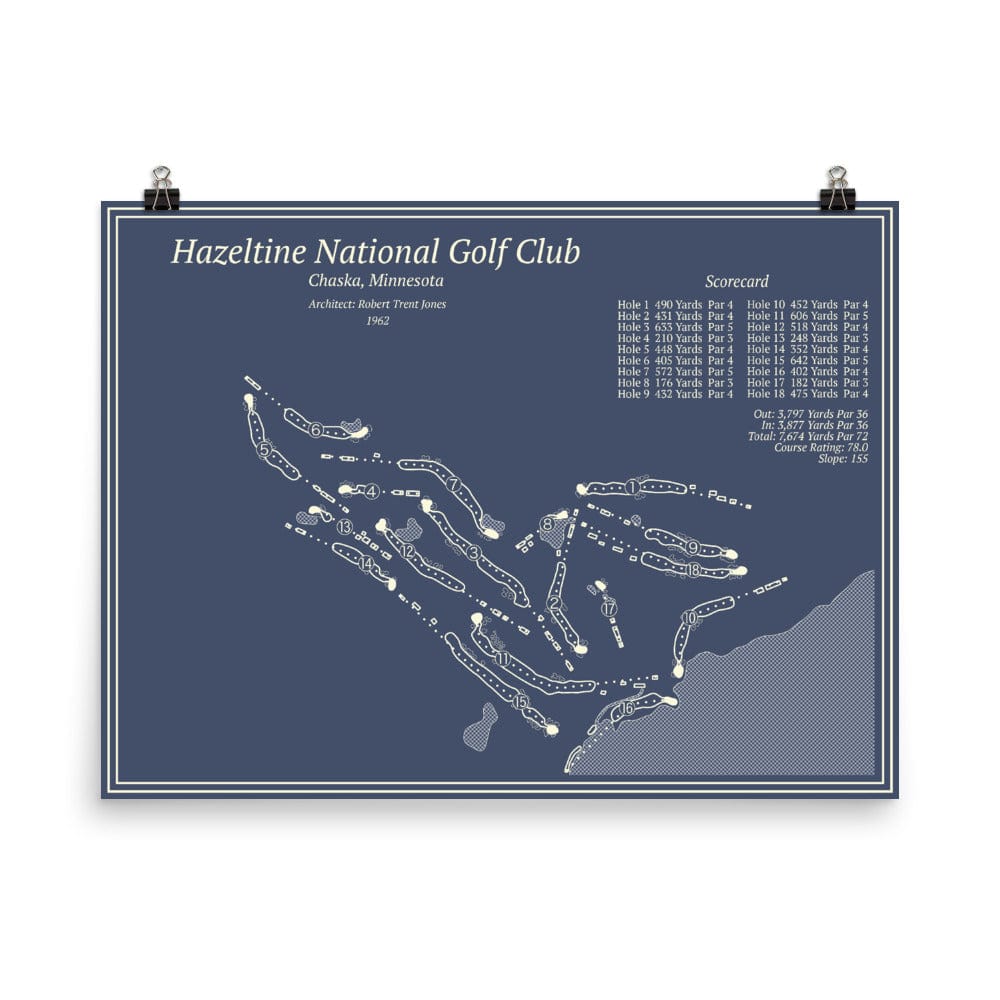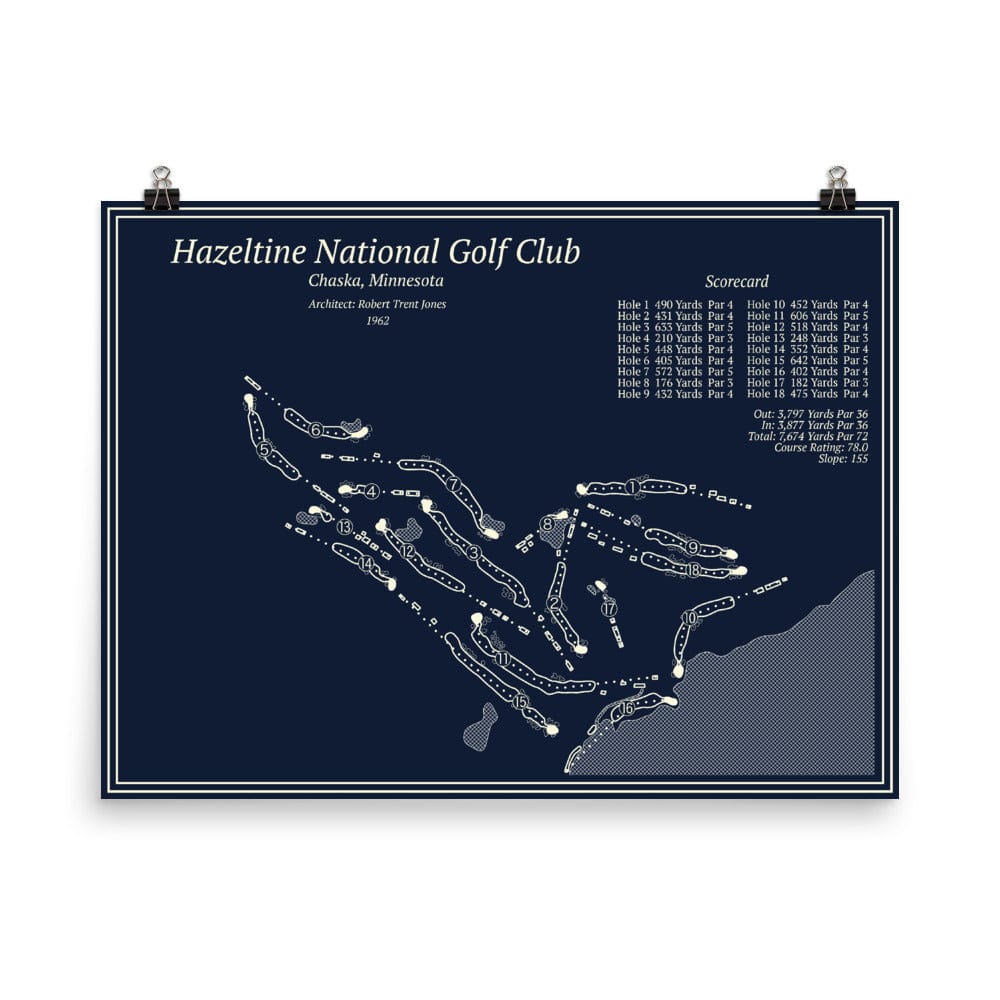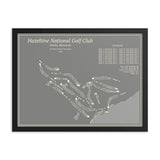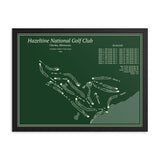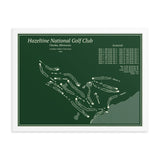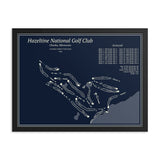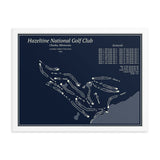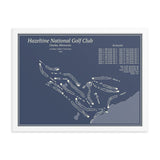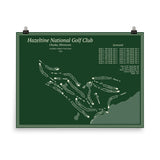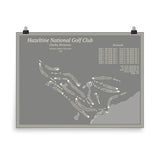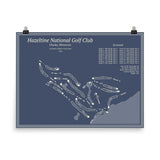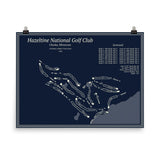 Hazeltine National Golf Club
Hazeltine National was built by Robert Trent Jones in the early 60's as is the crown jewel of golf in Minnesota. The course was home to Payne Stewart's first U.S. Open win following his epic duel with Scott Simpson in an 18-hole playoff. In total the course has hosted 4 major tournaments, as well as the 2016 Ryder Cup.
Standard orders ship within 1-3 days after order is placed. Custom orders ship within 14 days.
Hazeltine National Golf Club