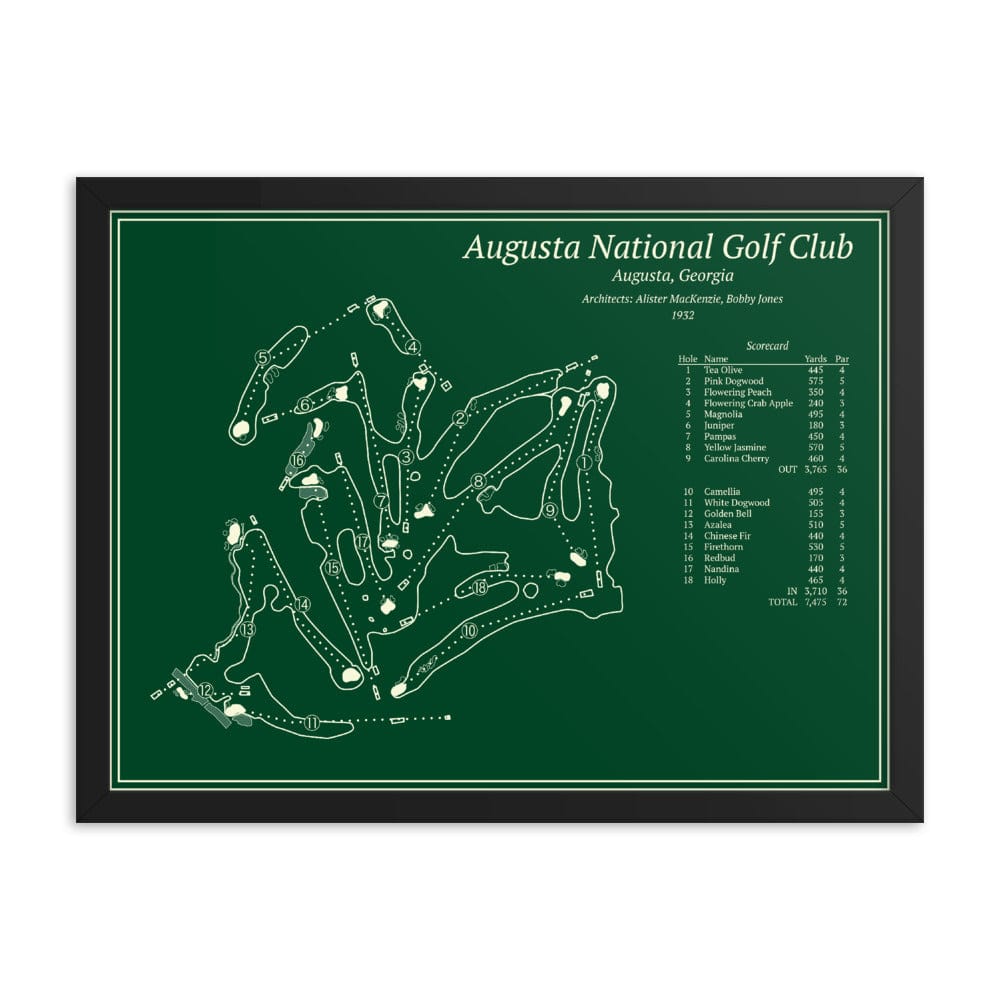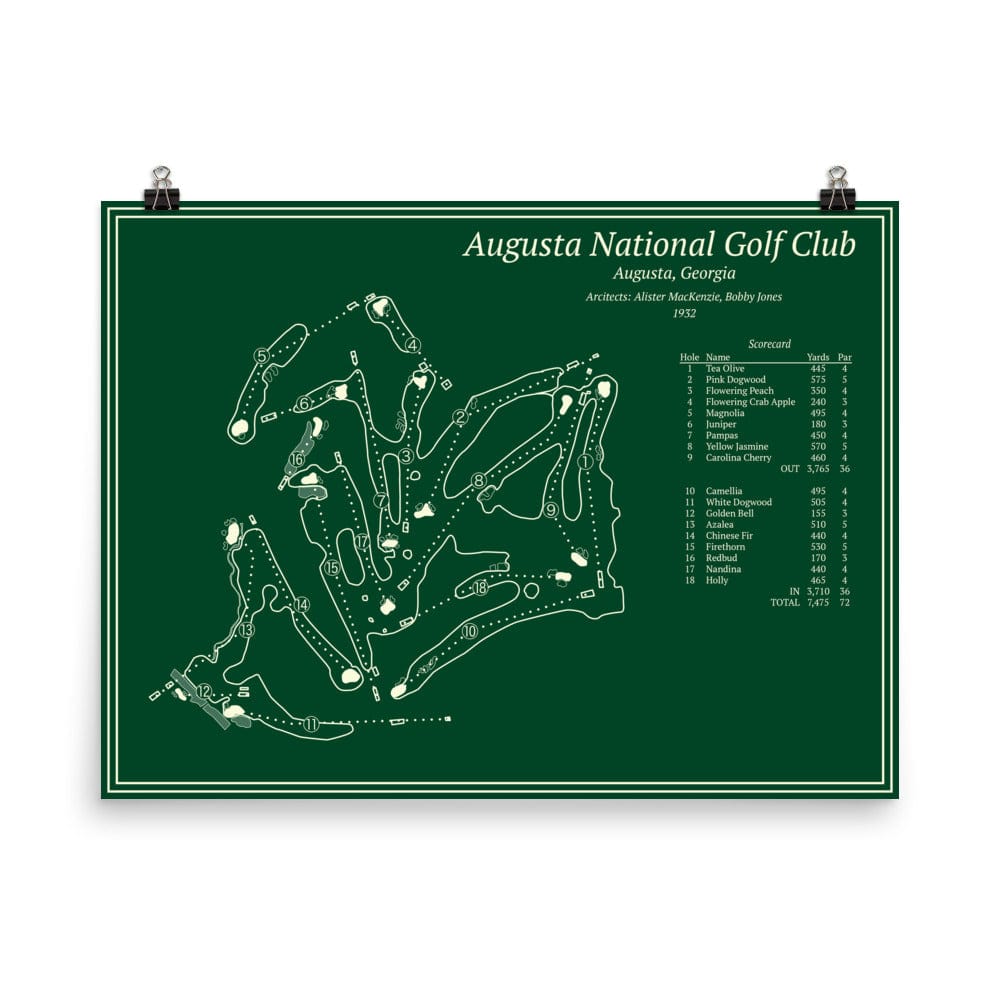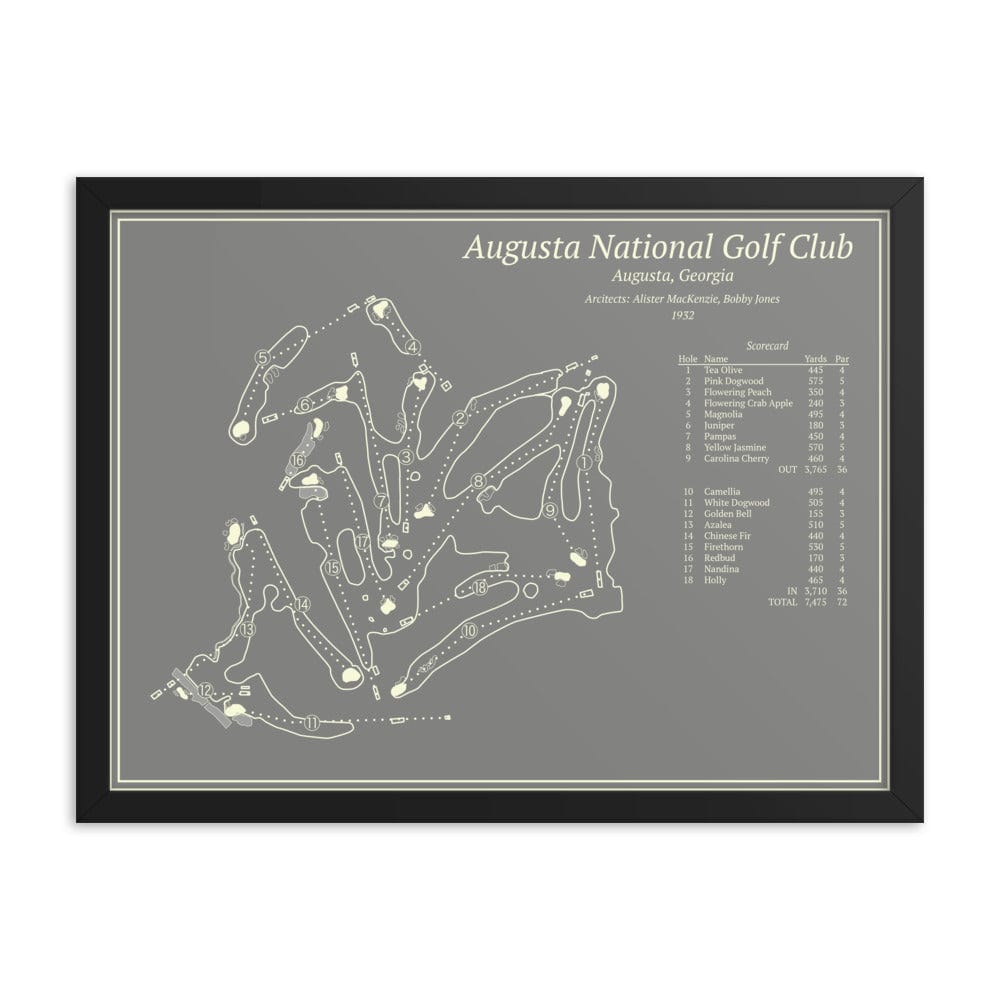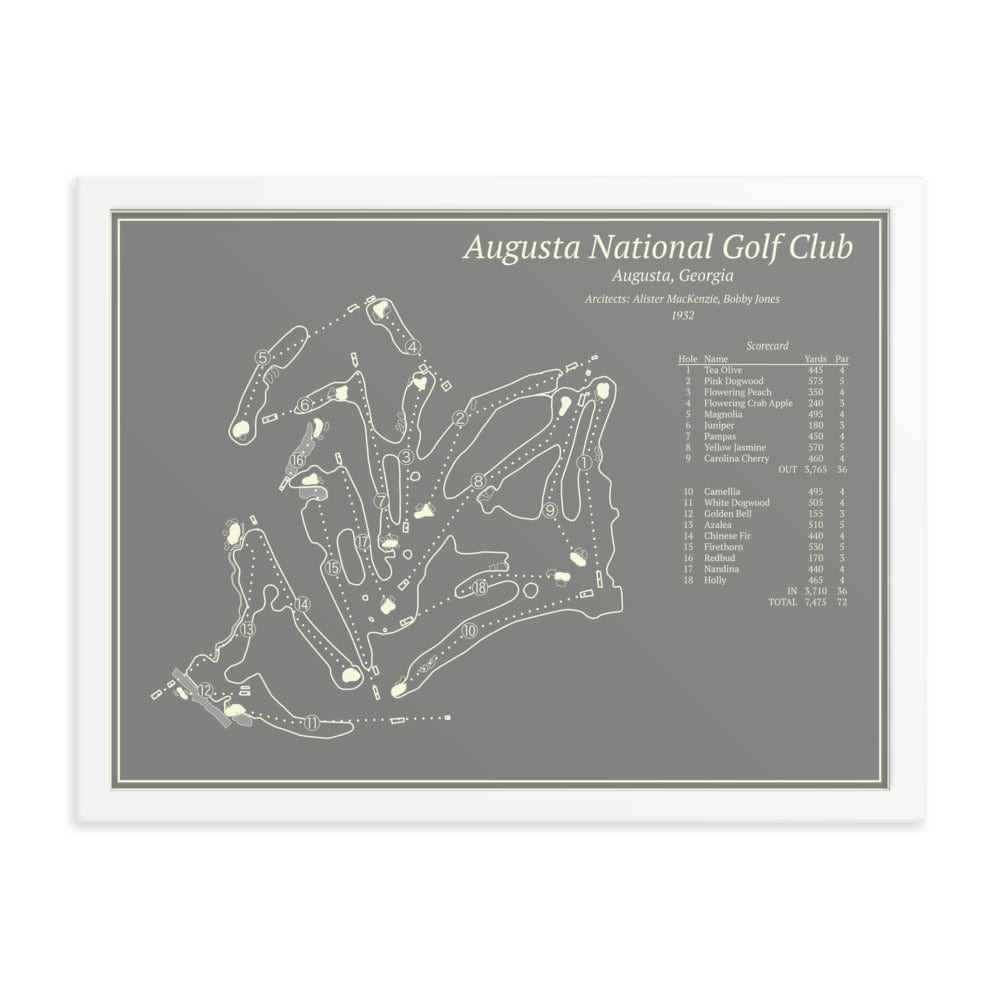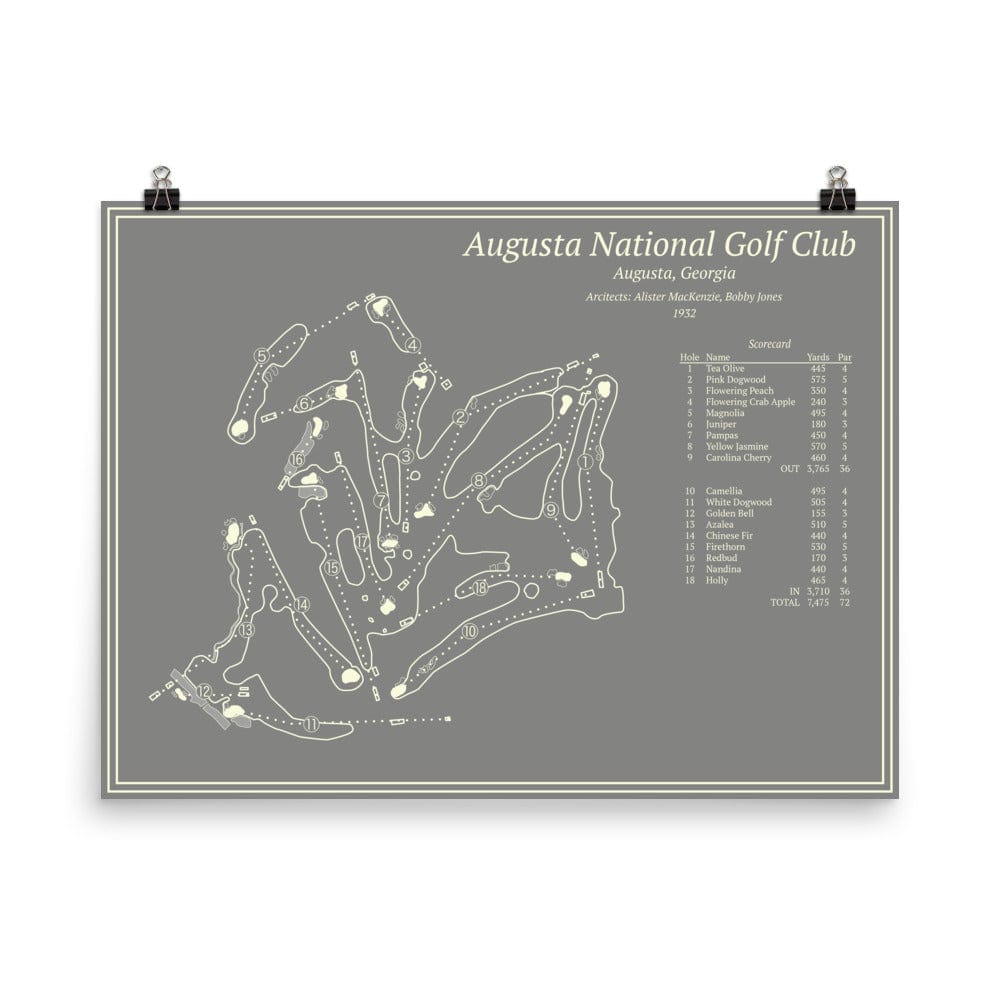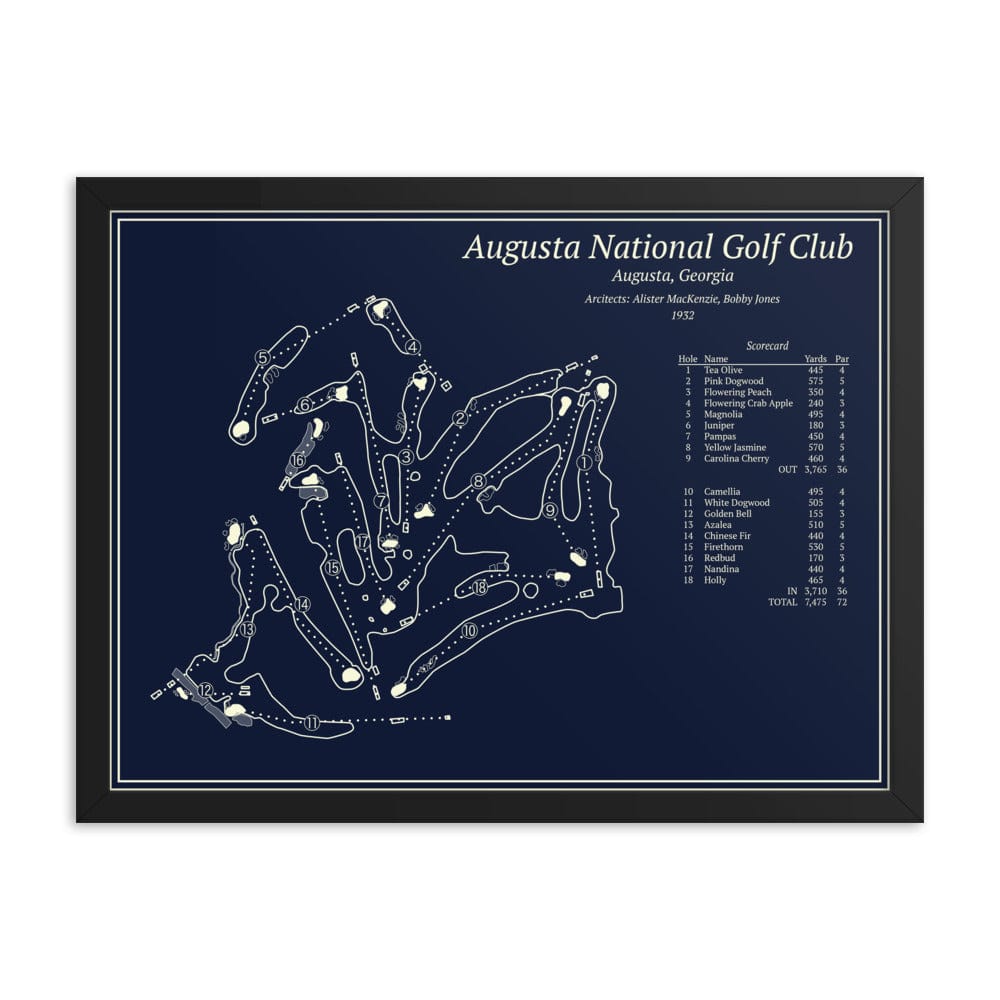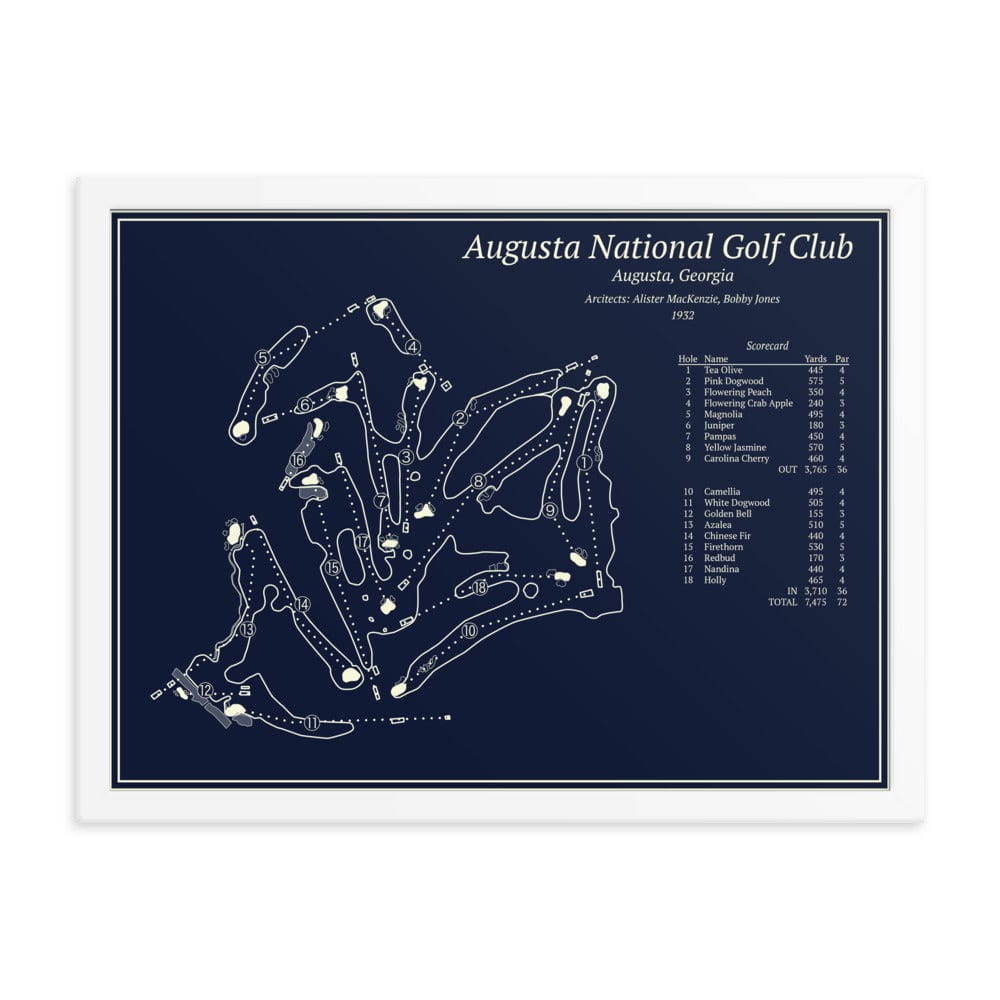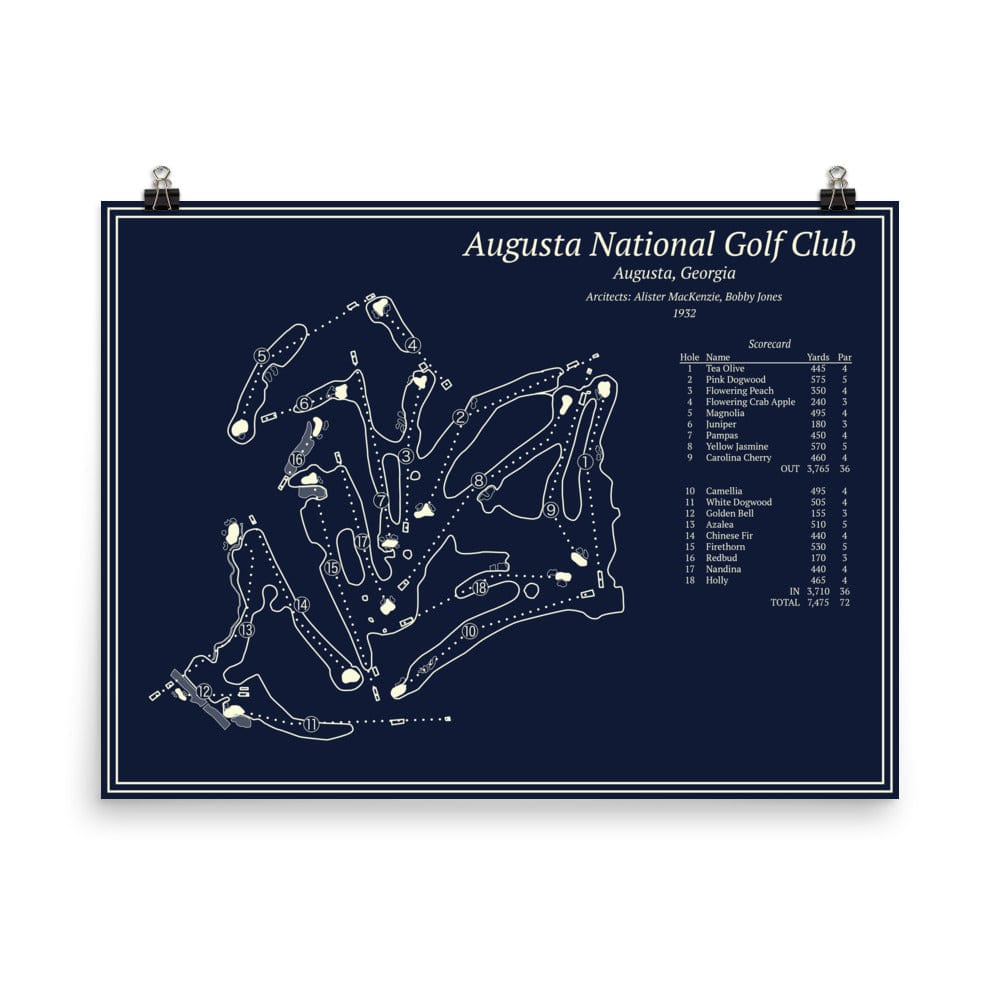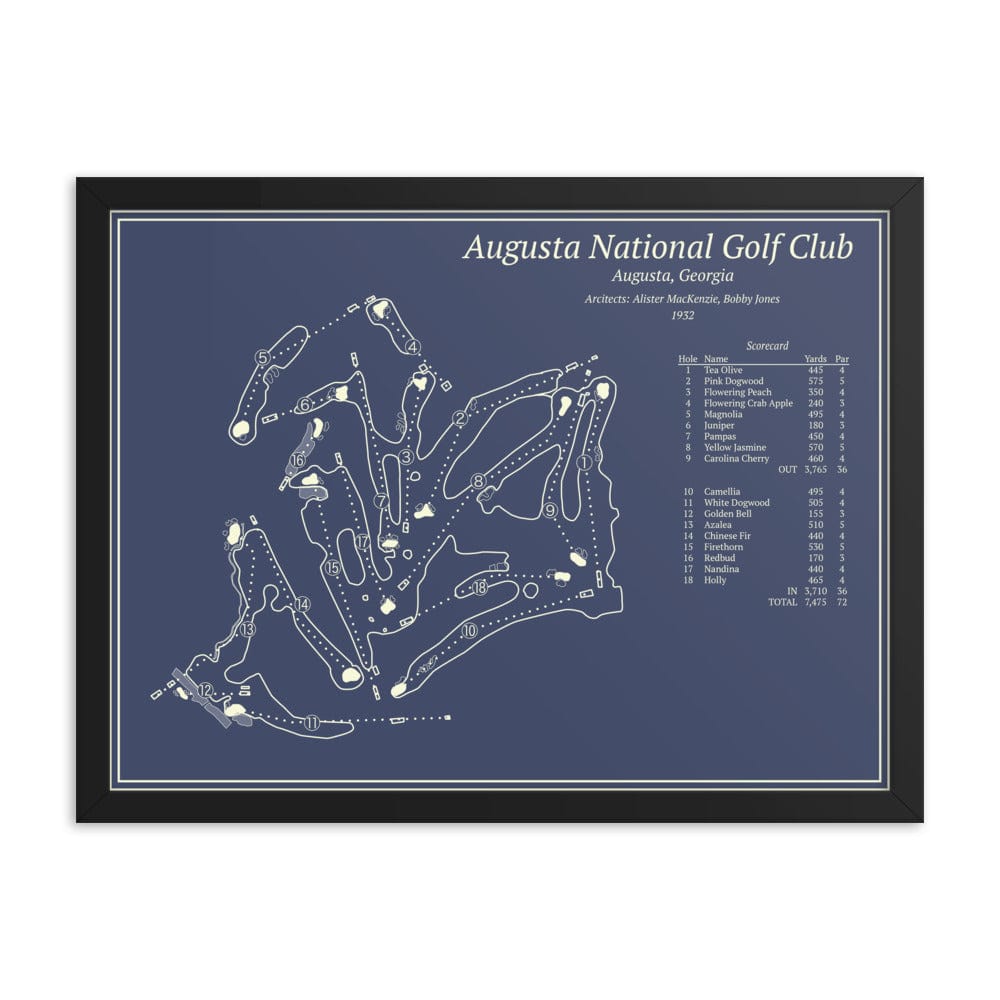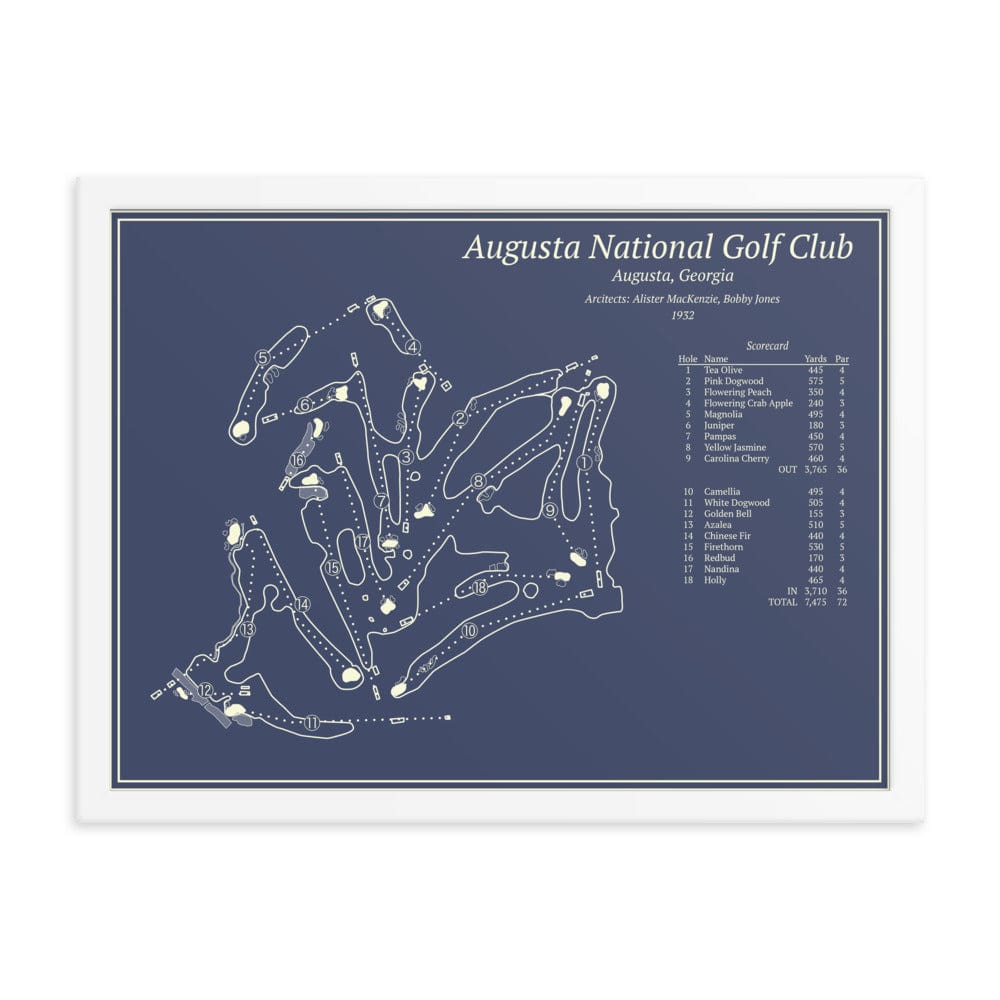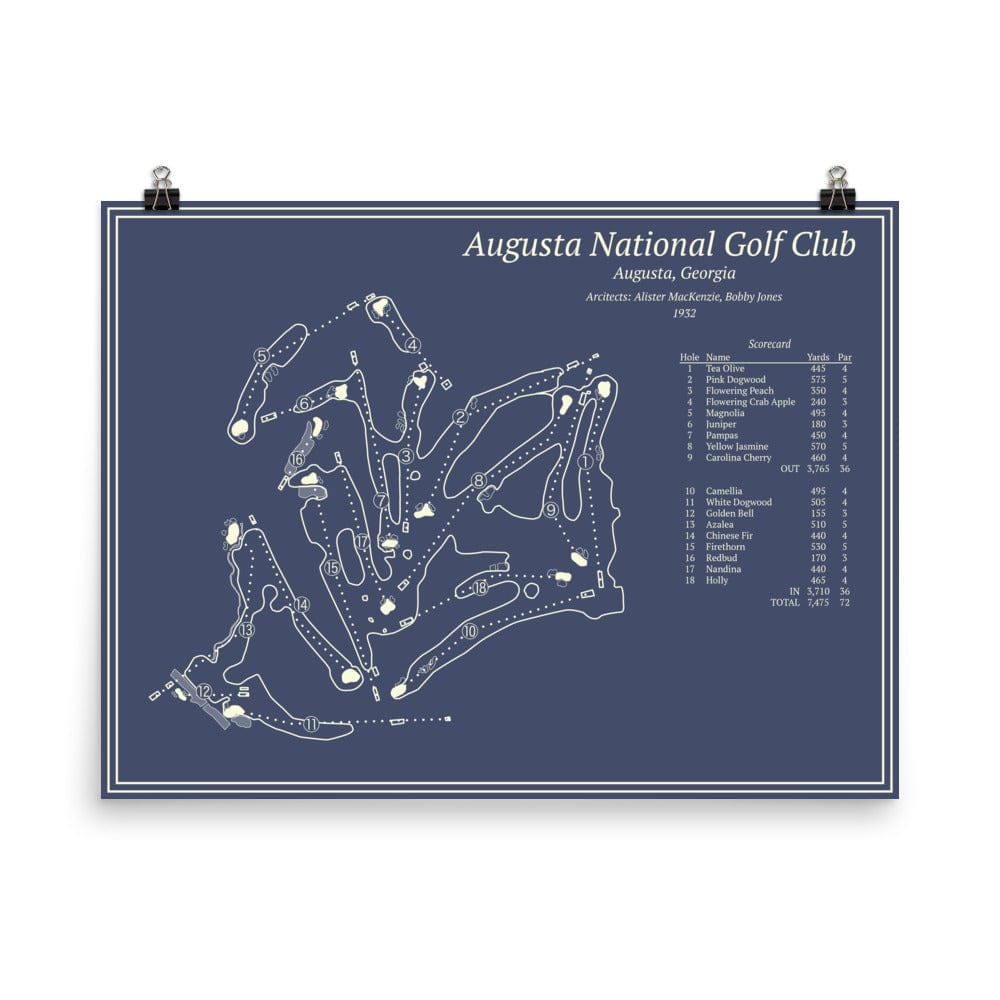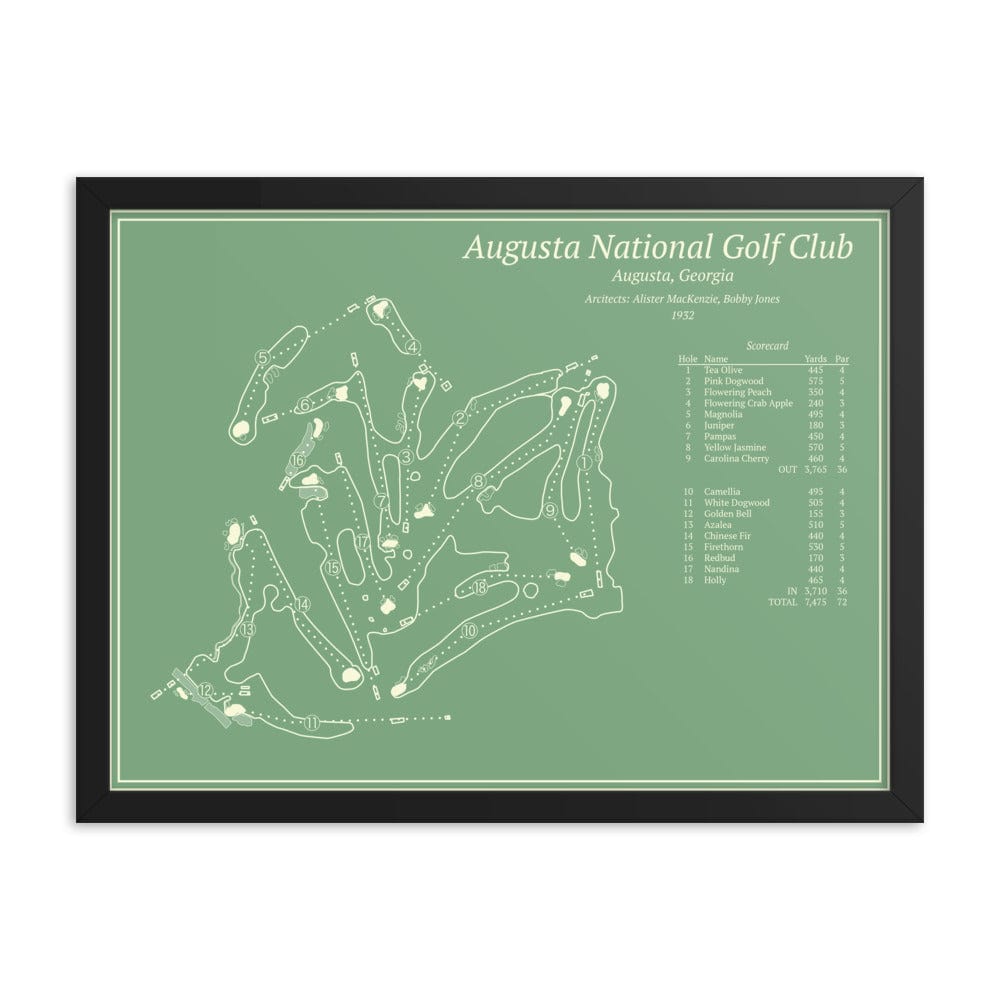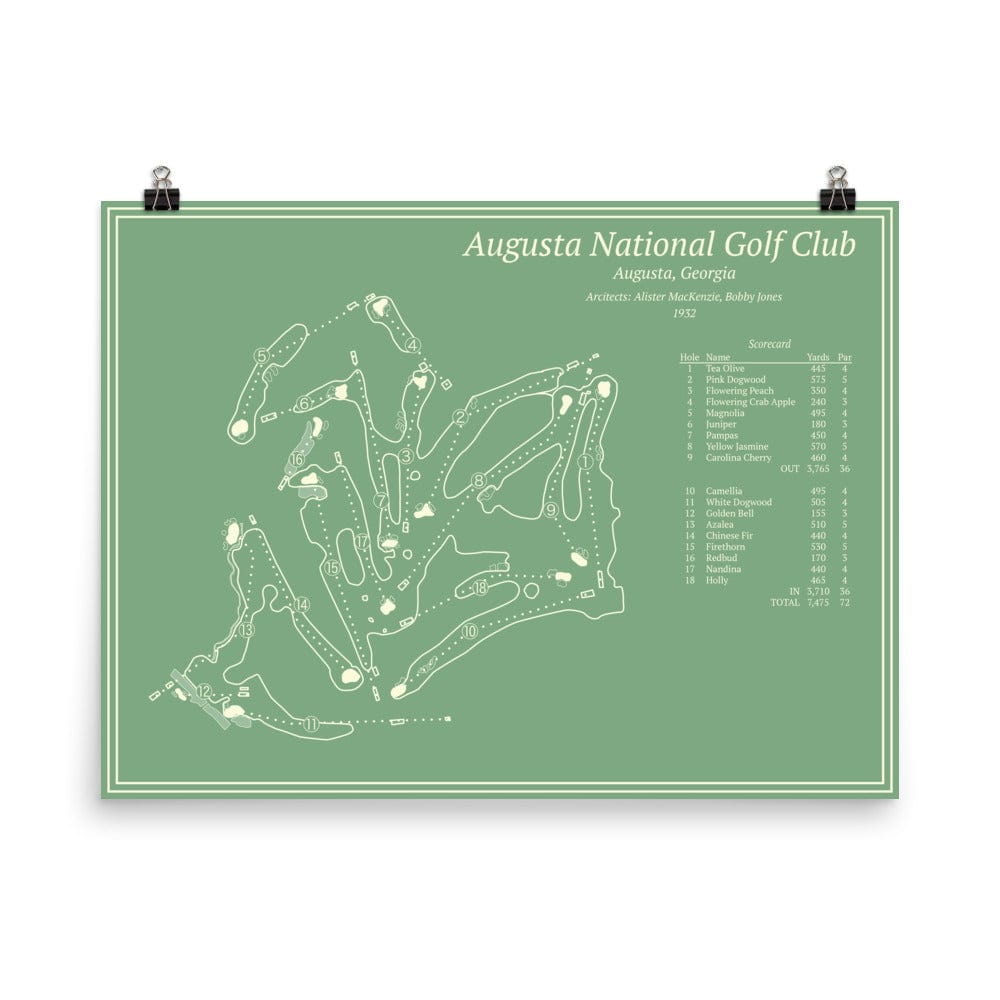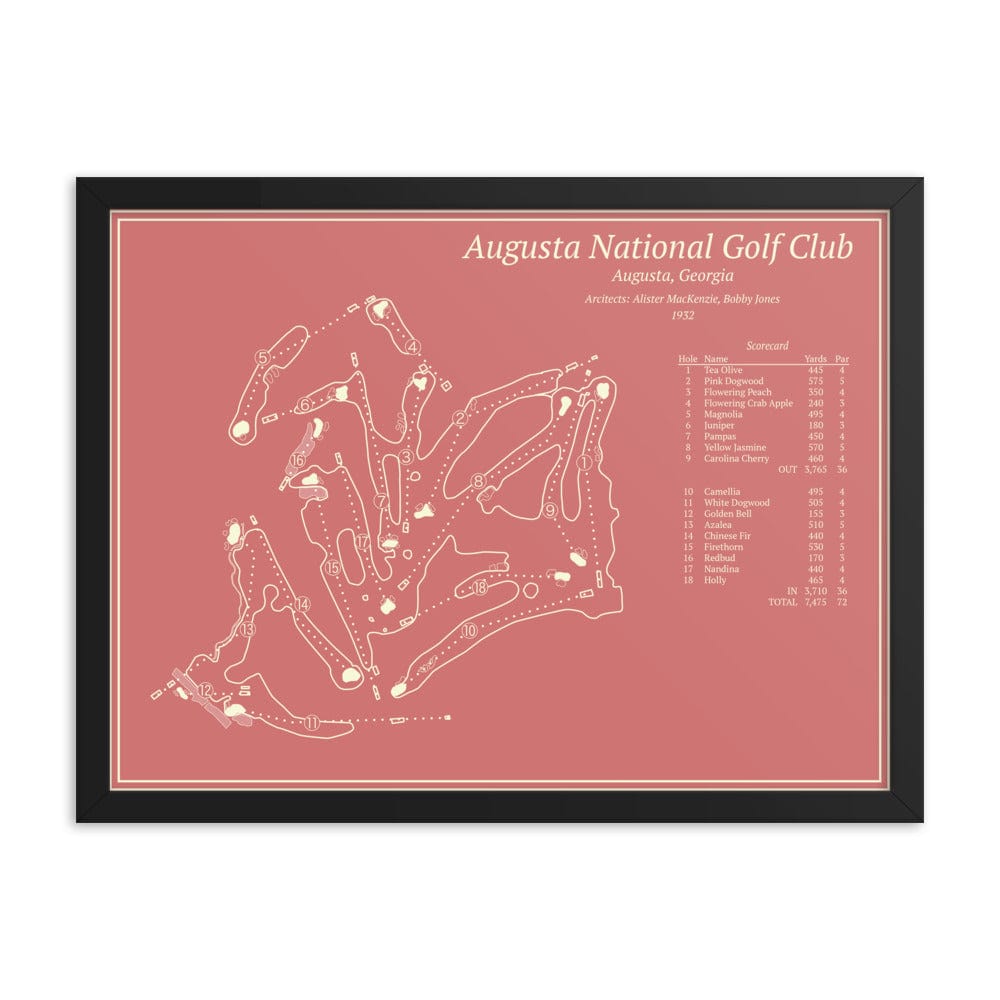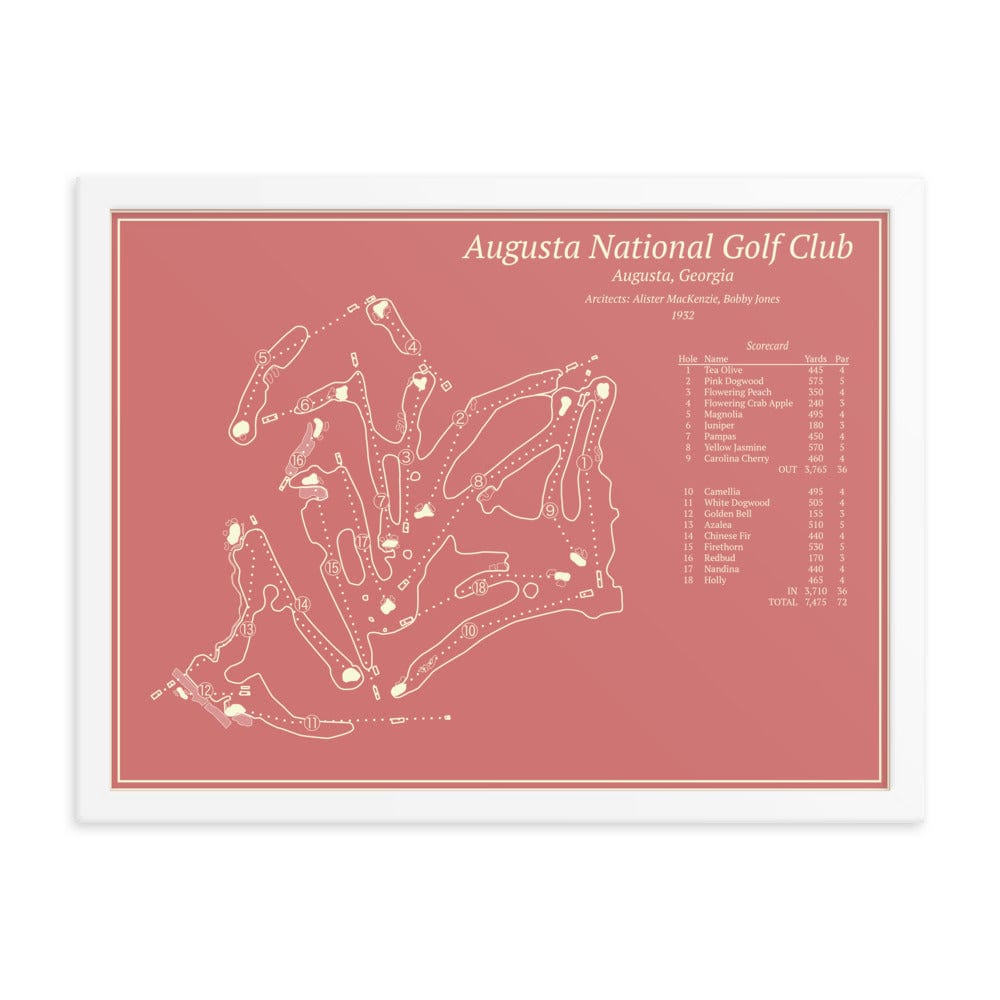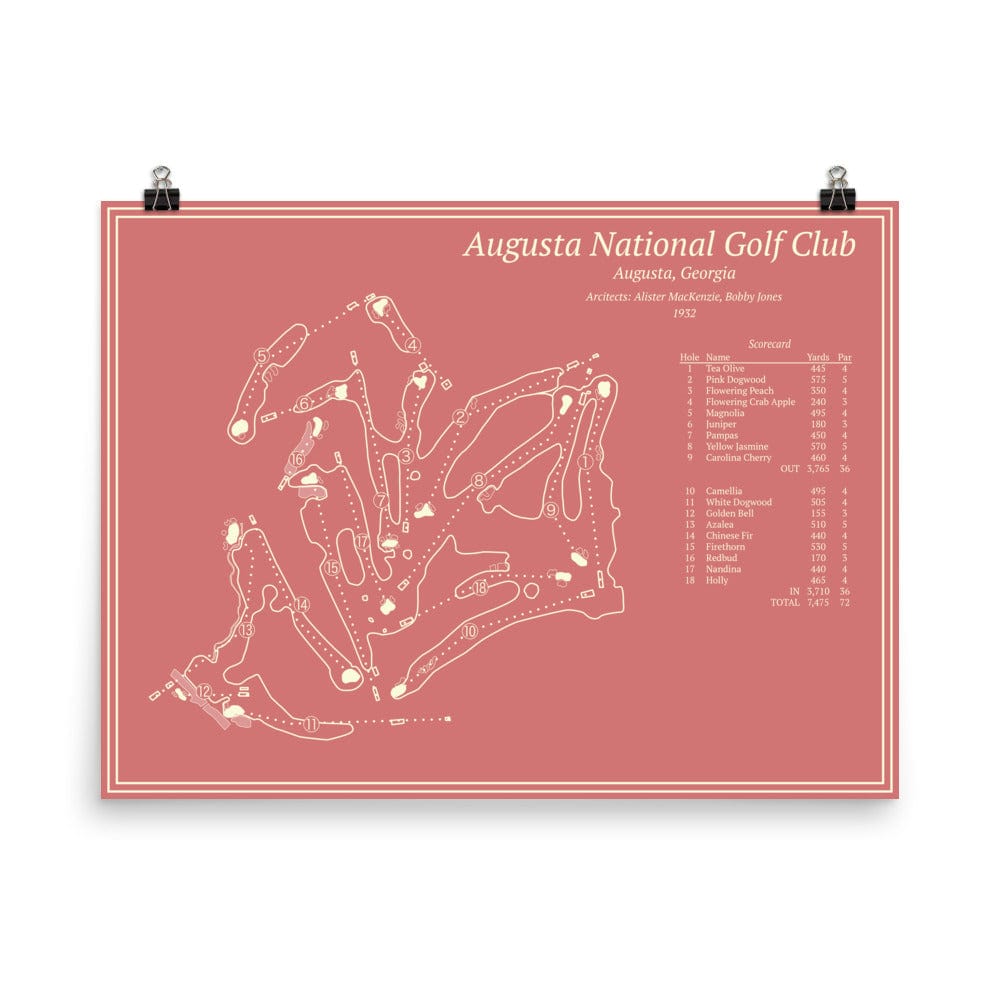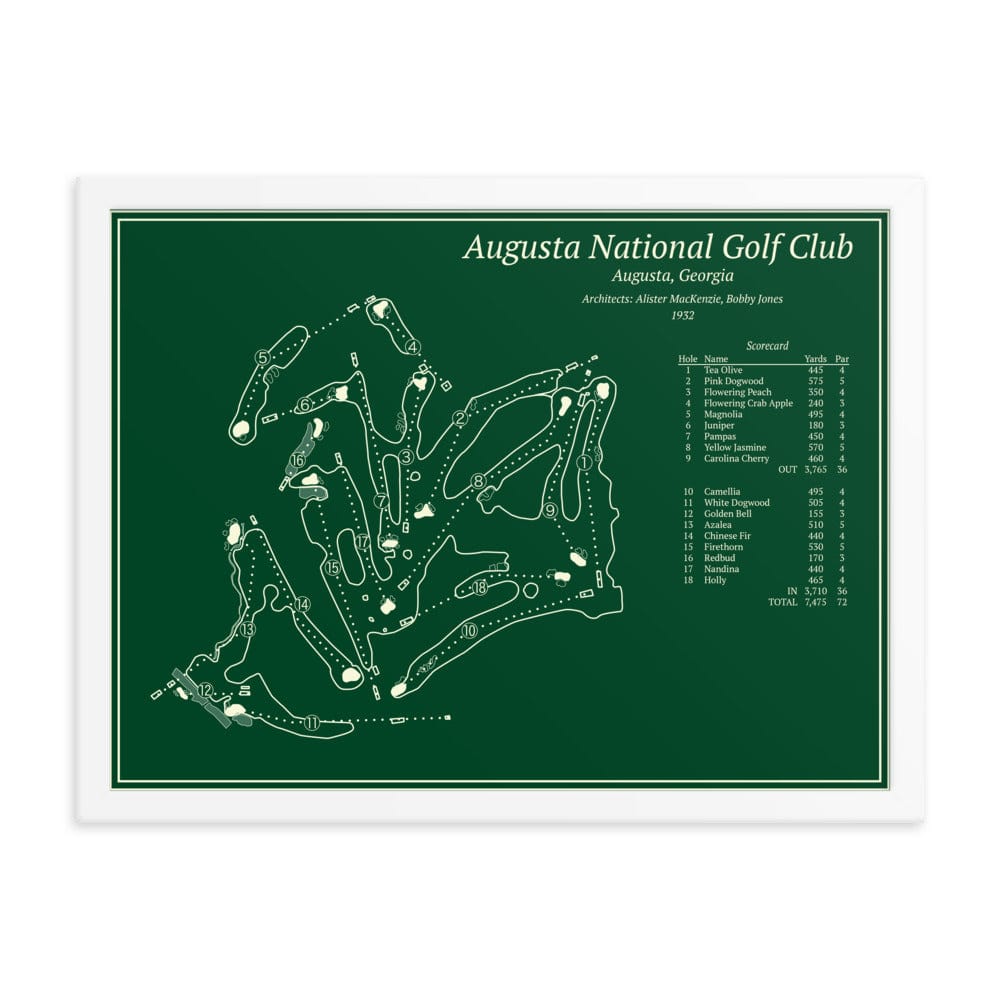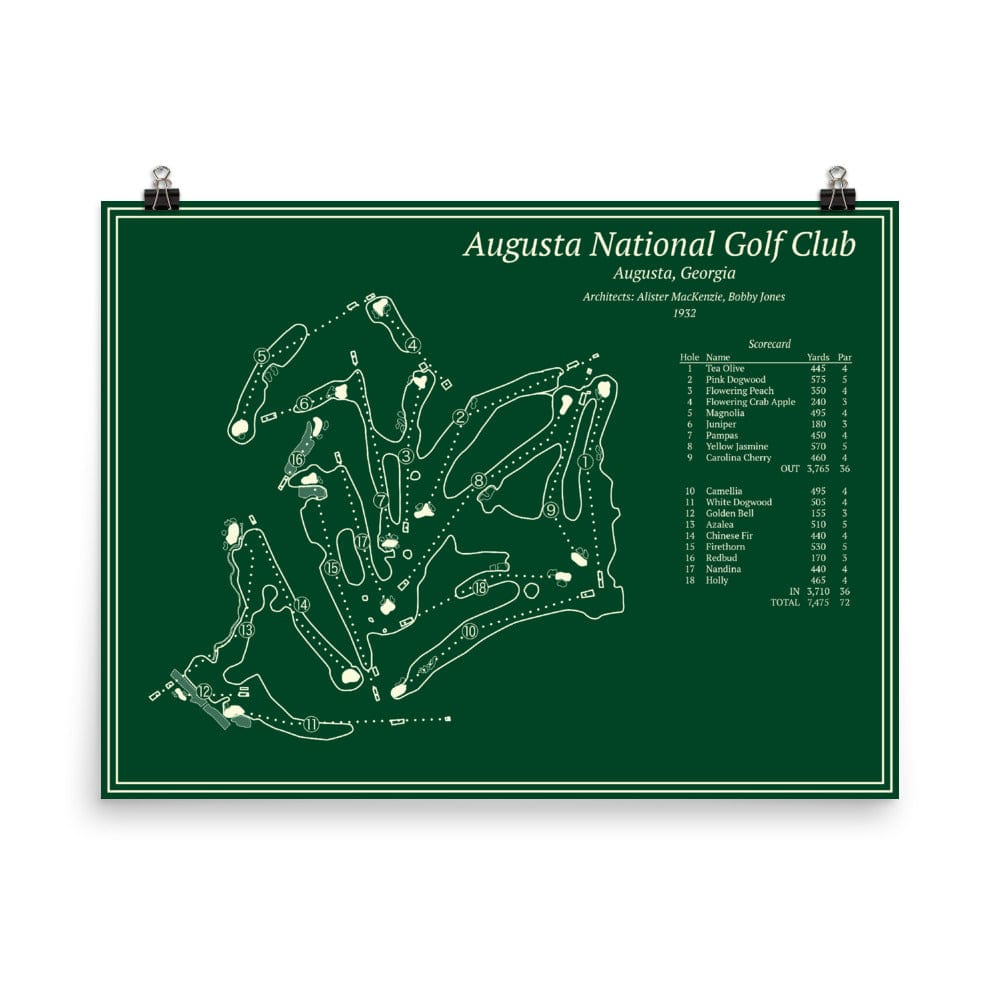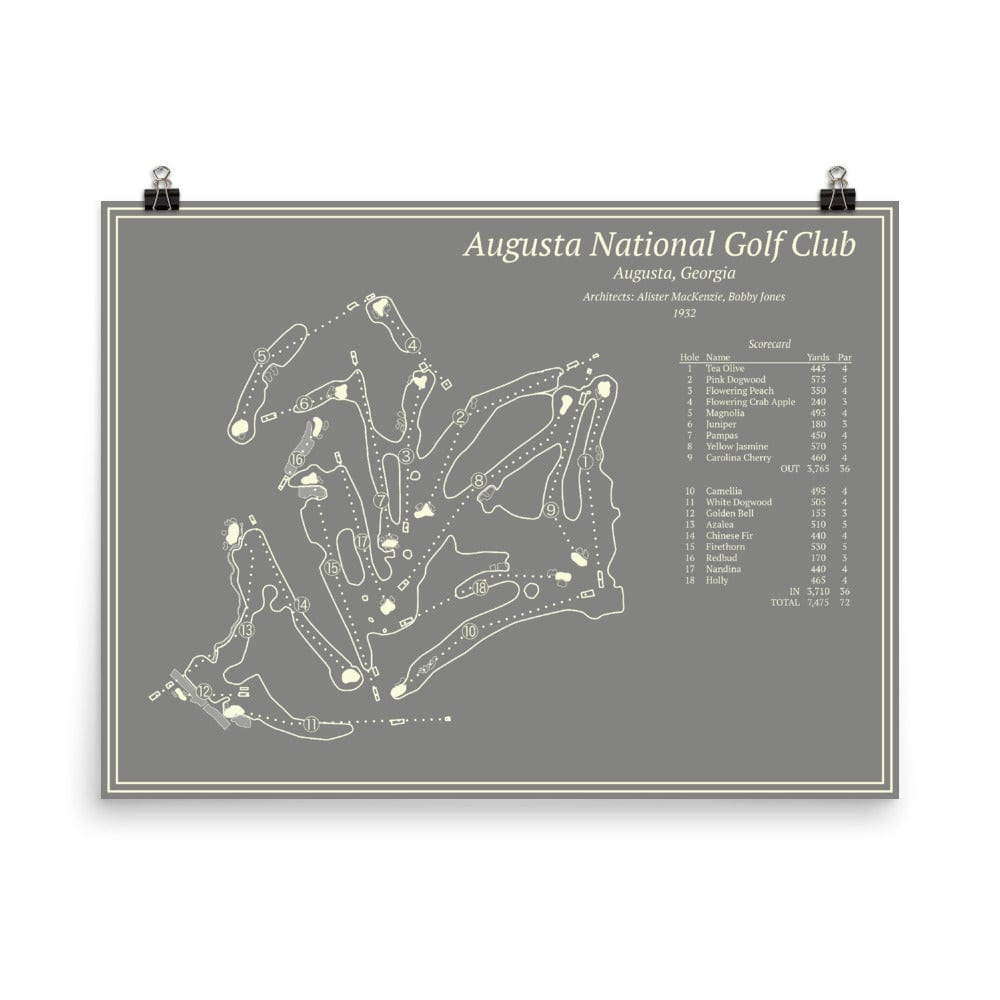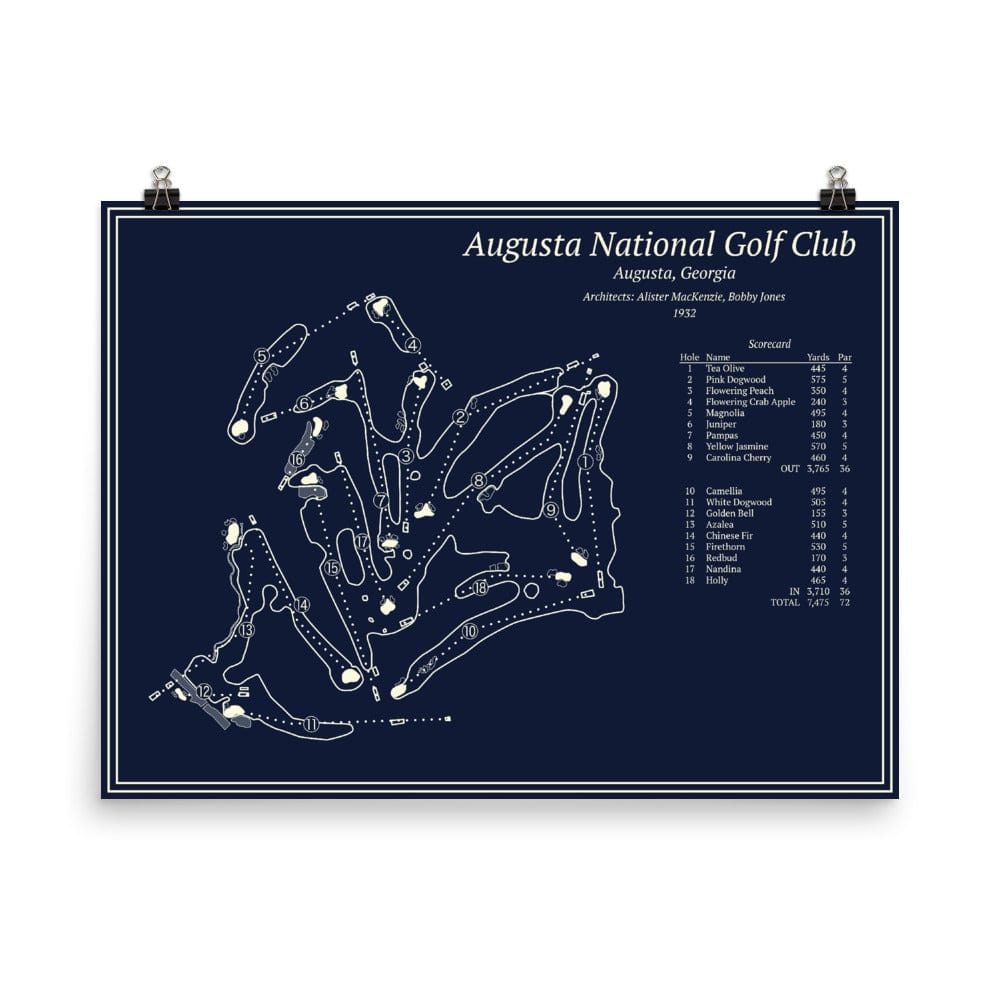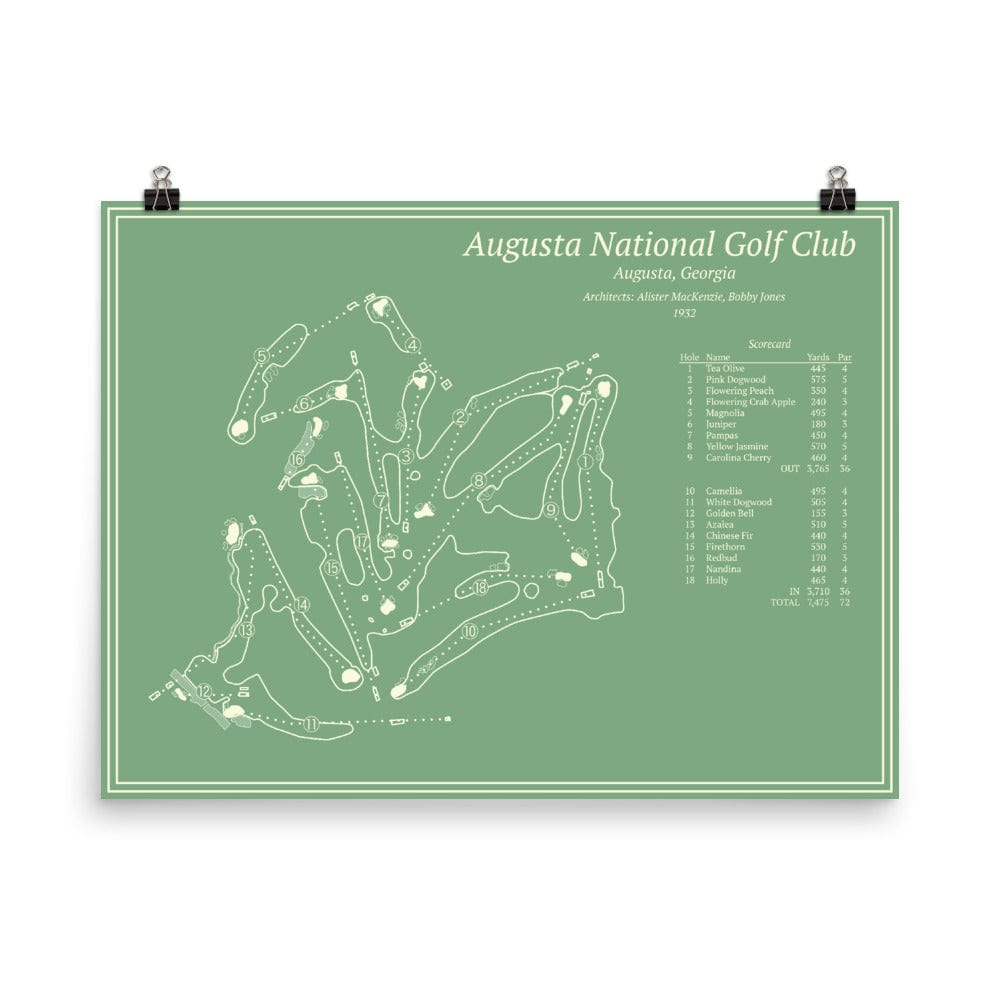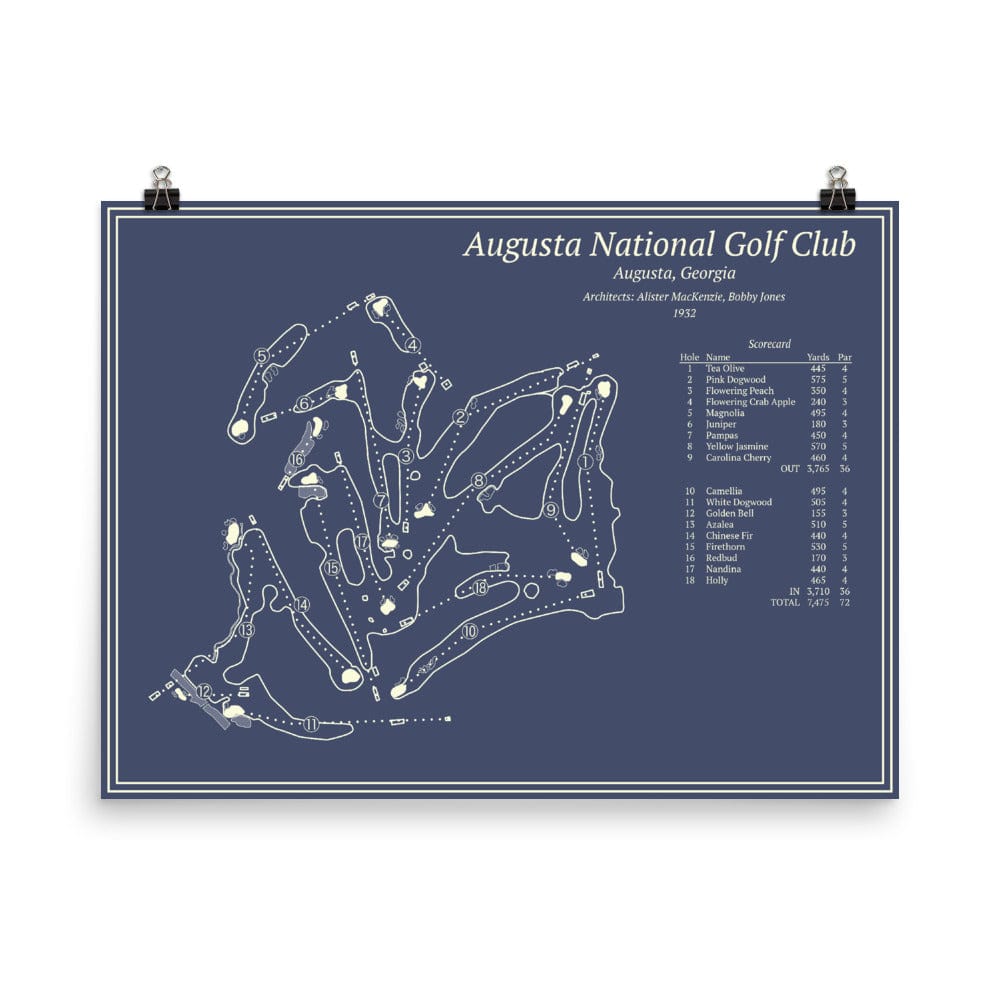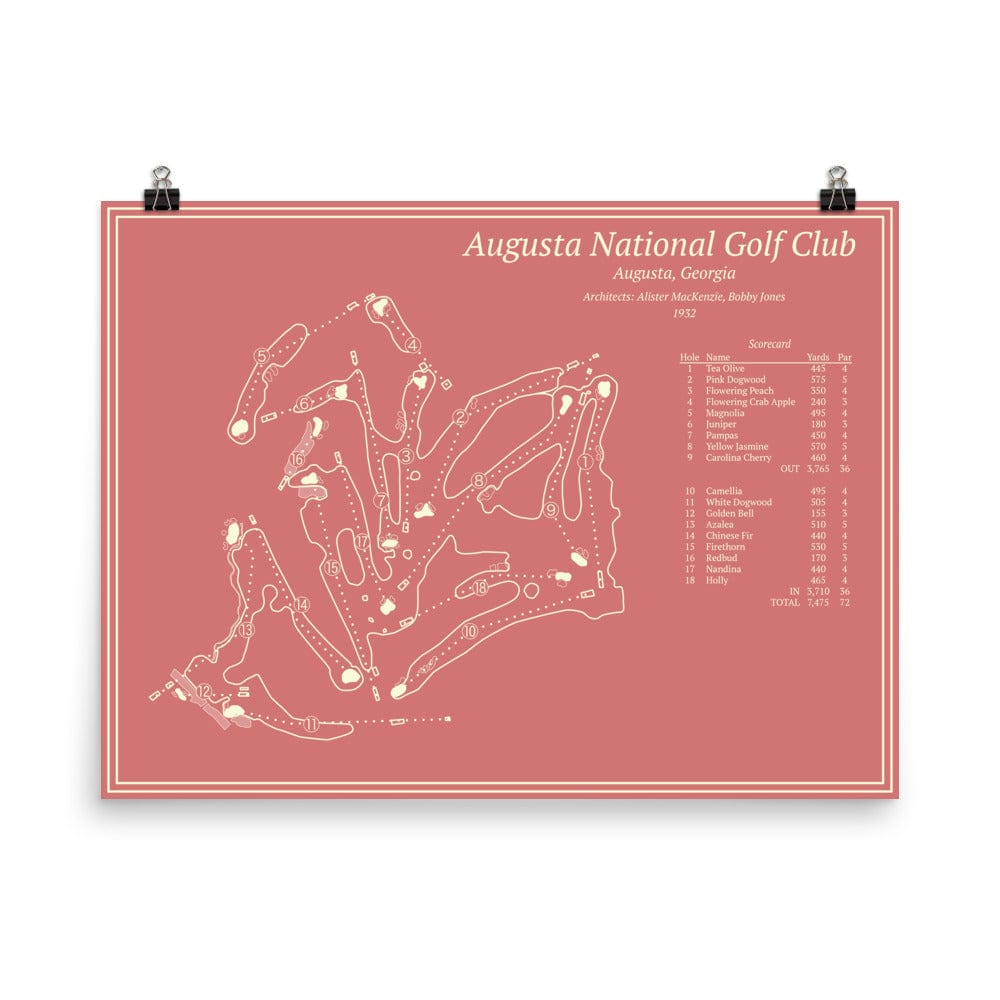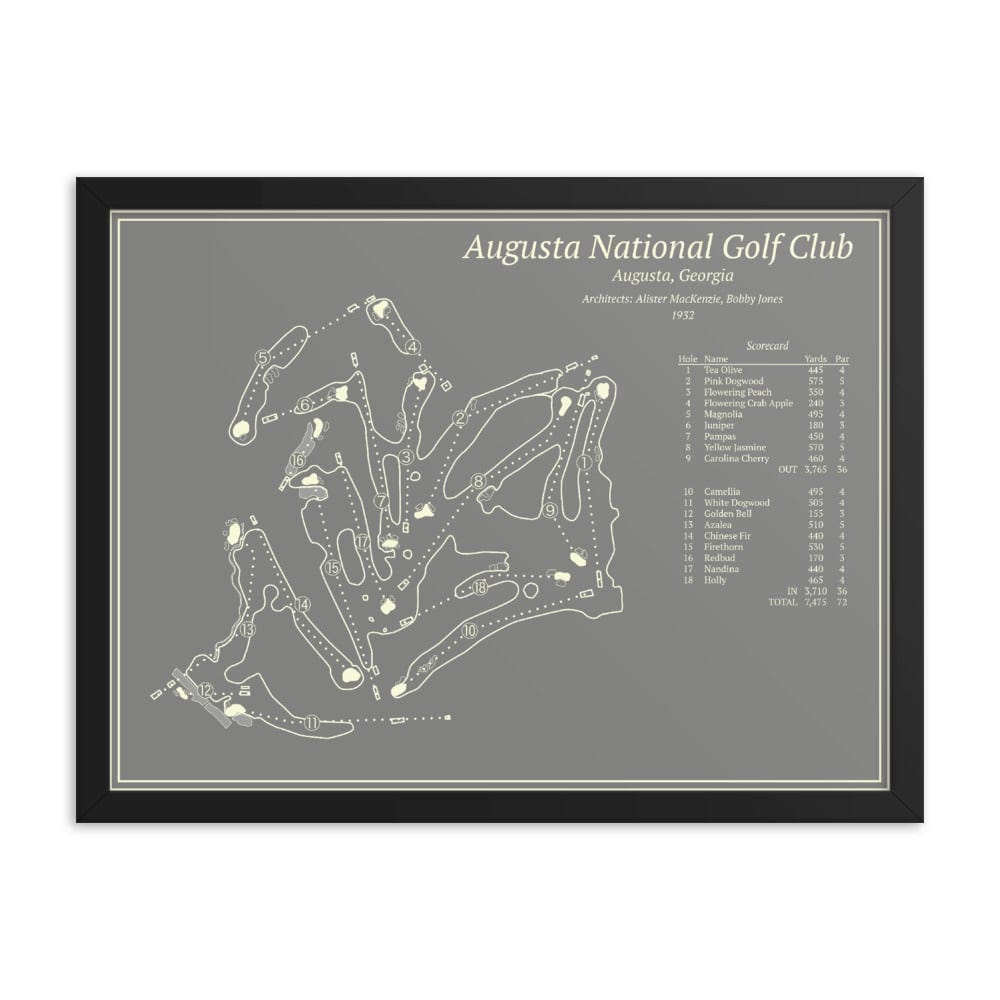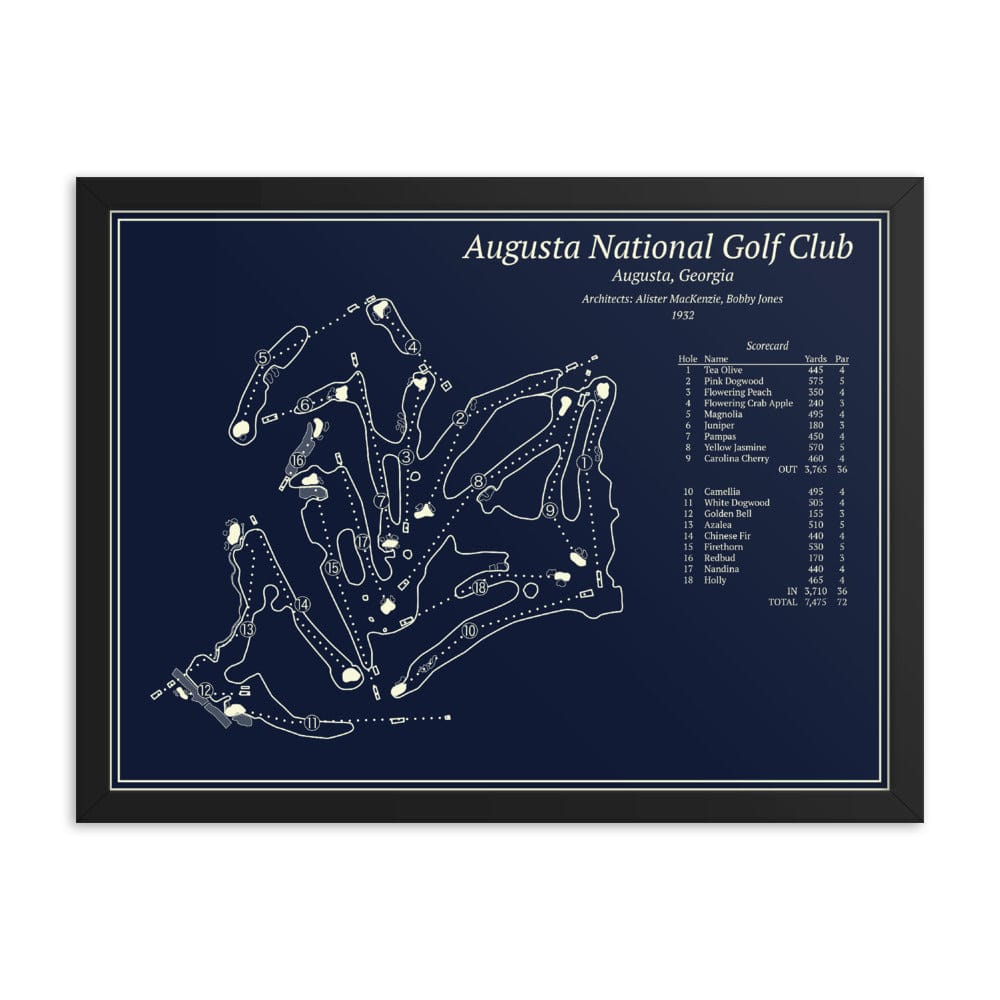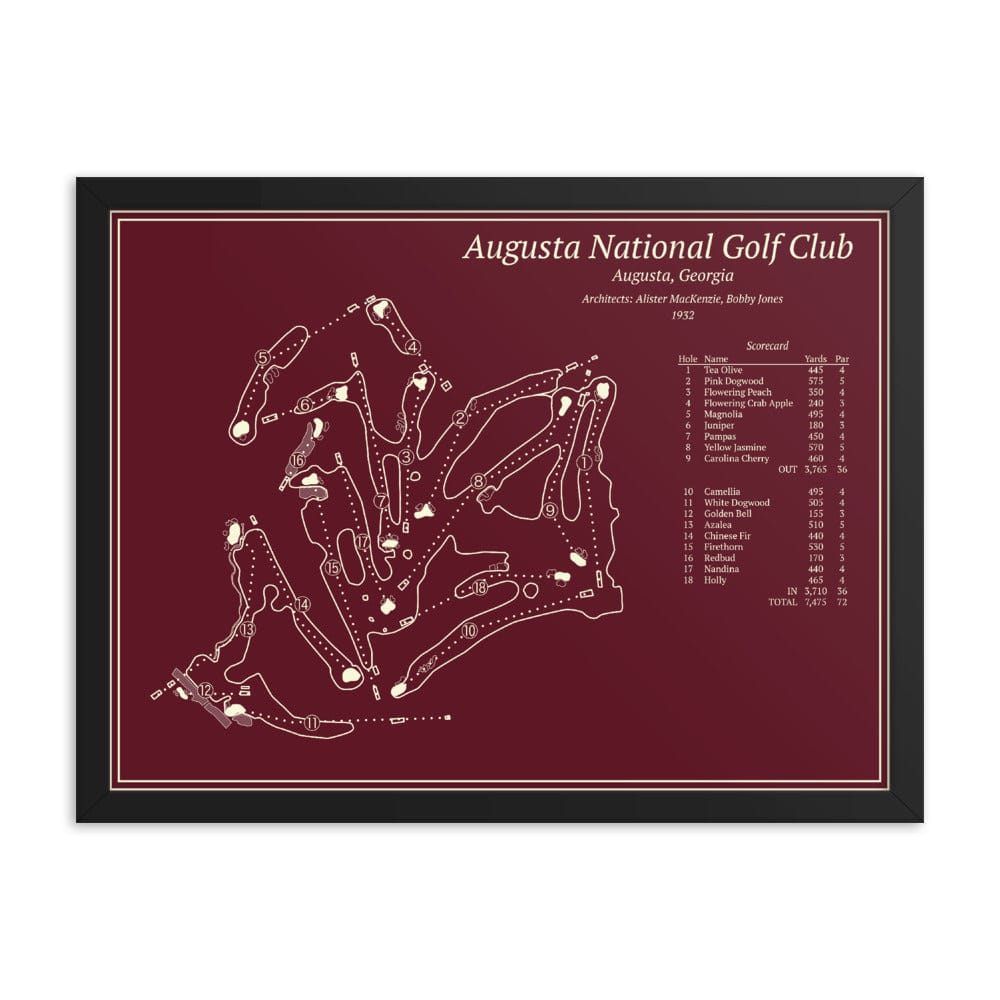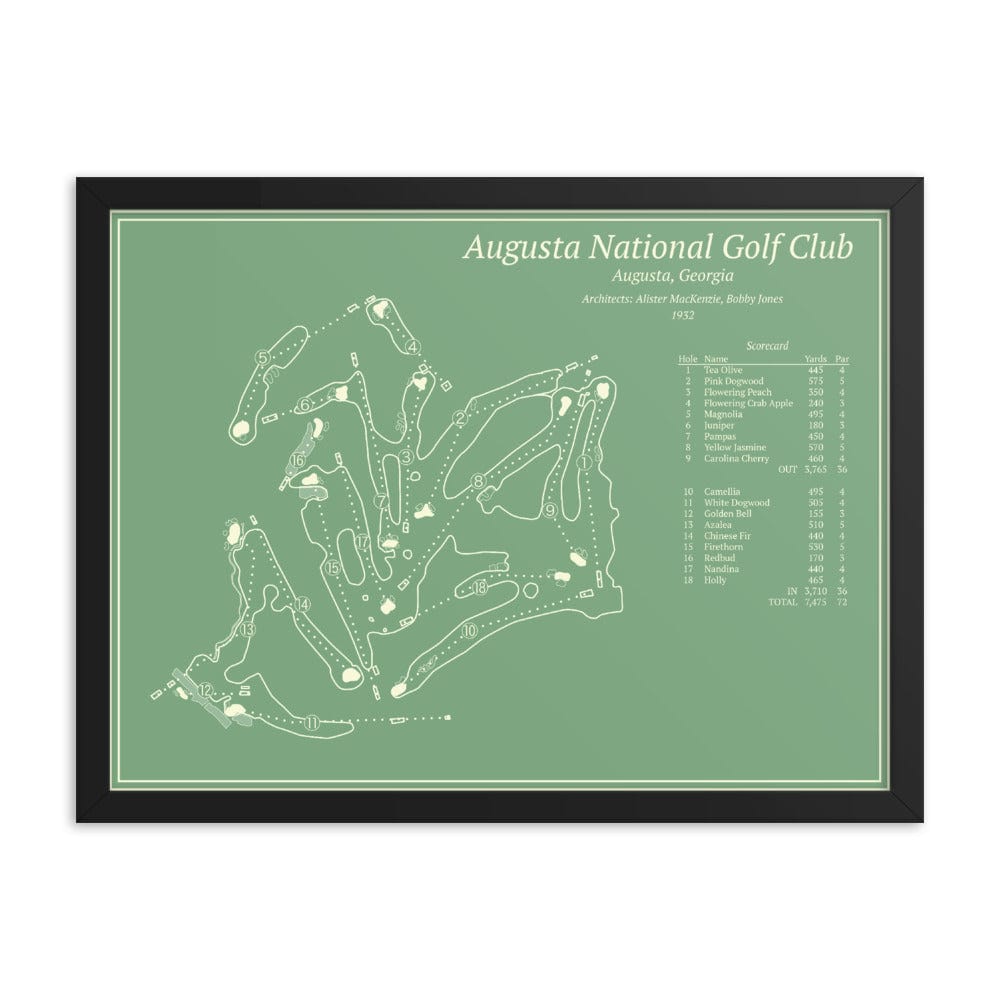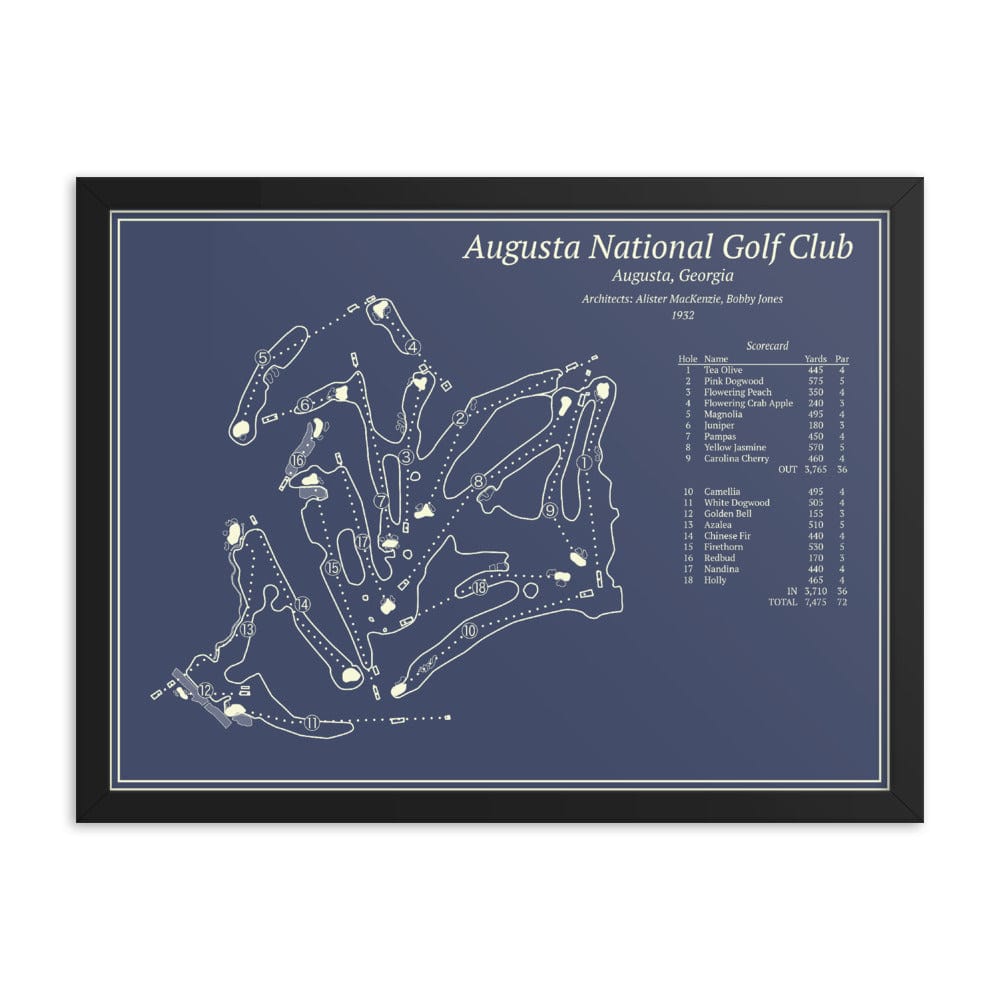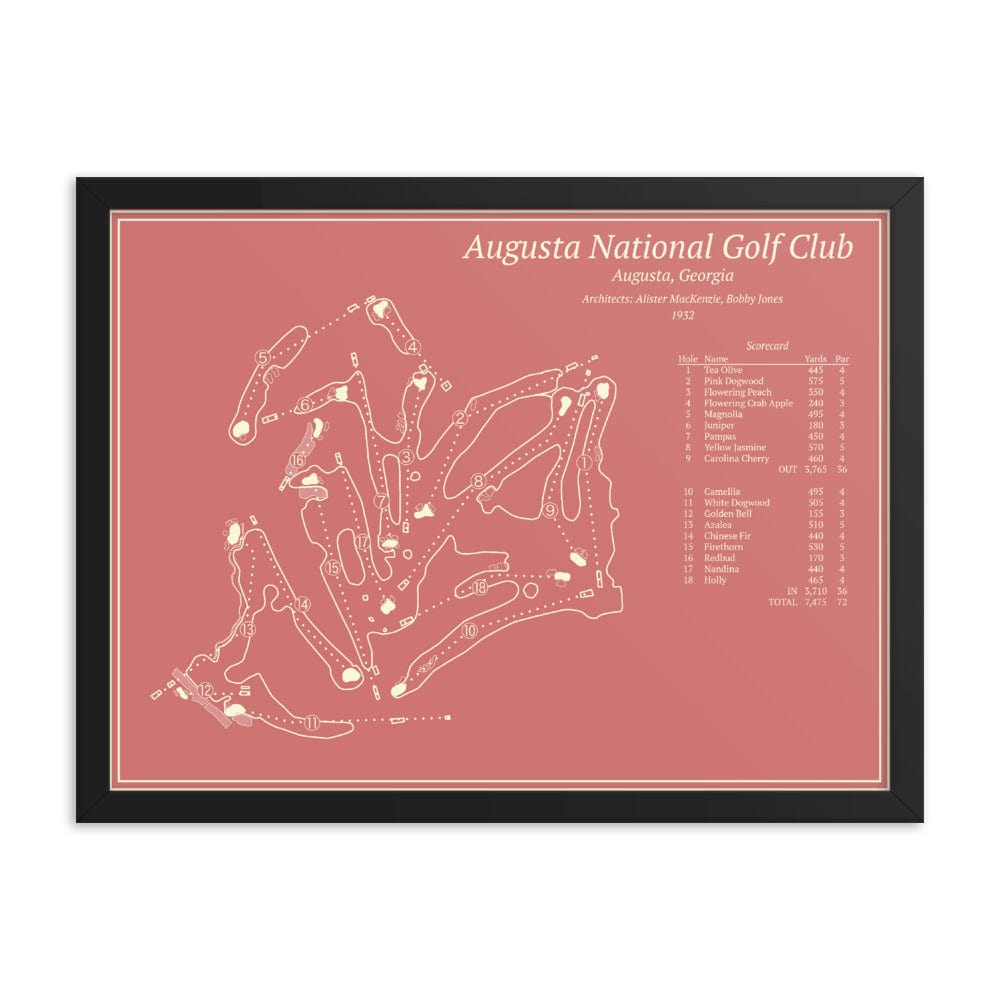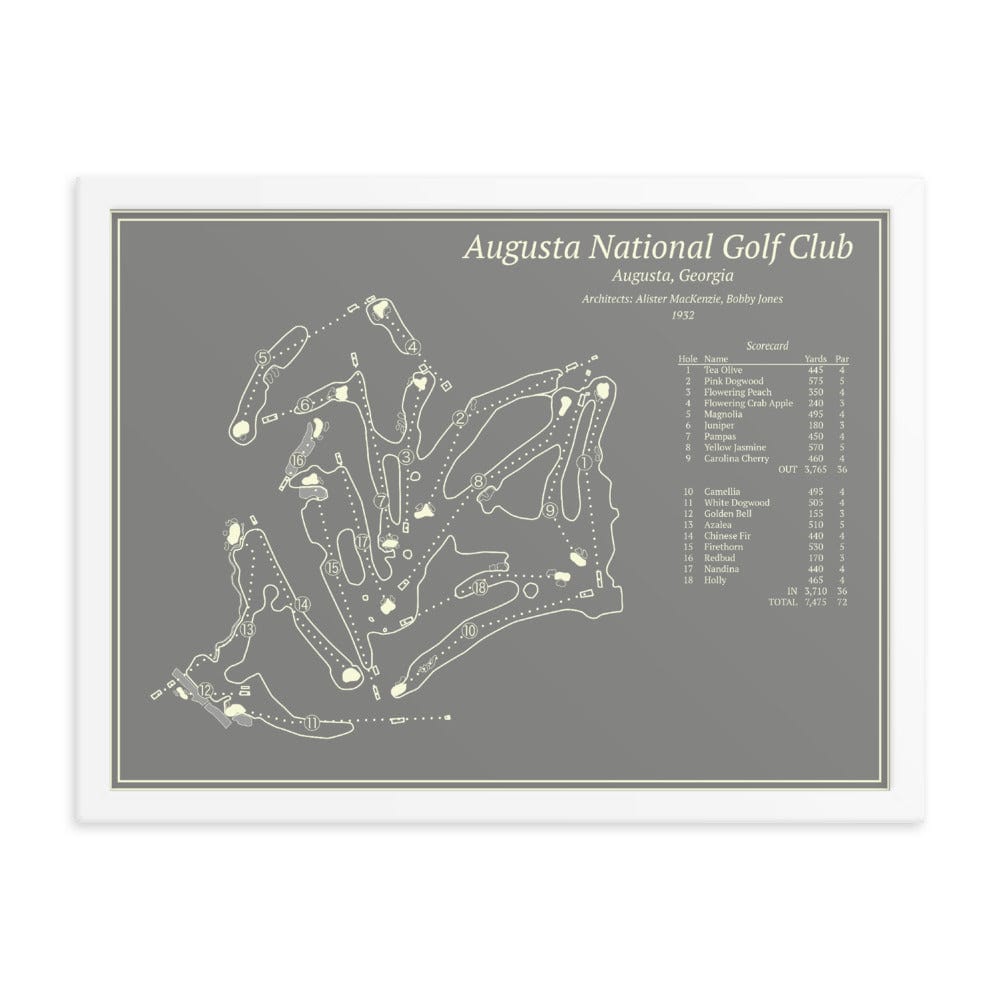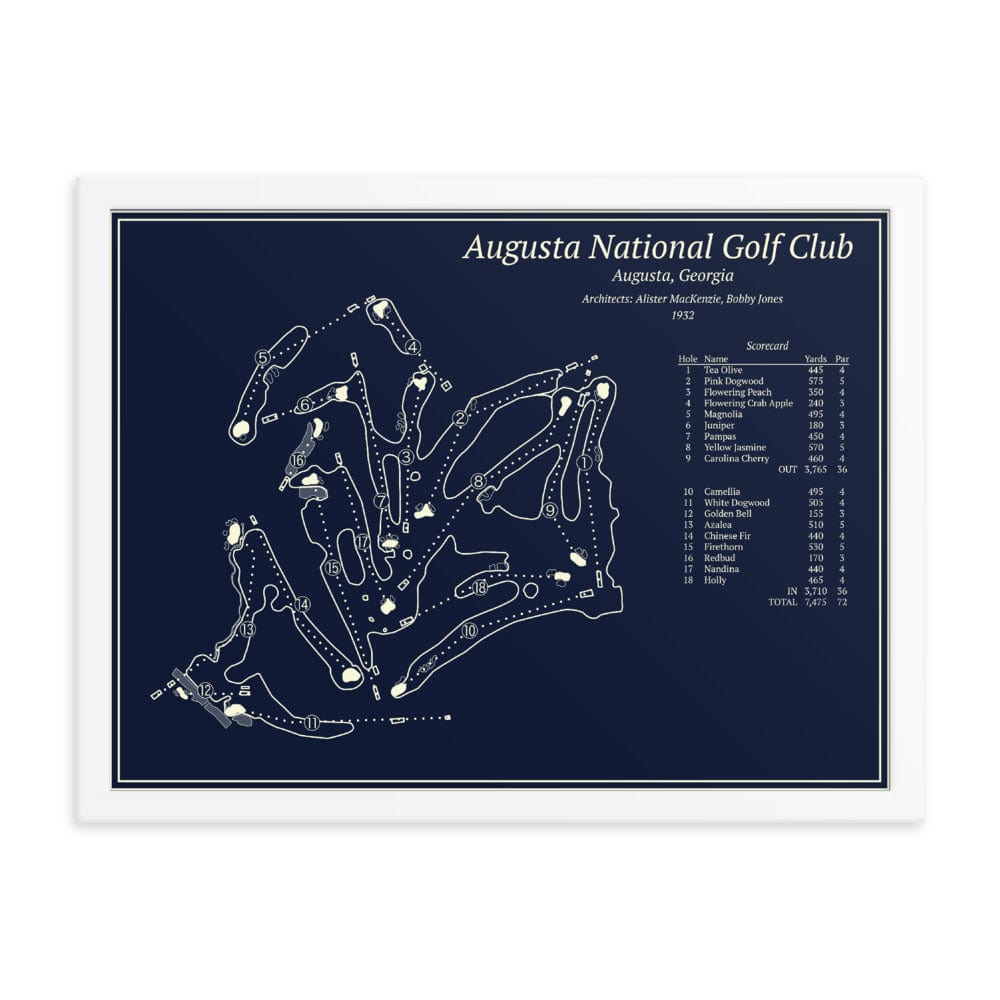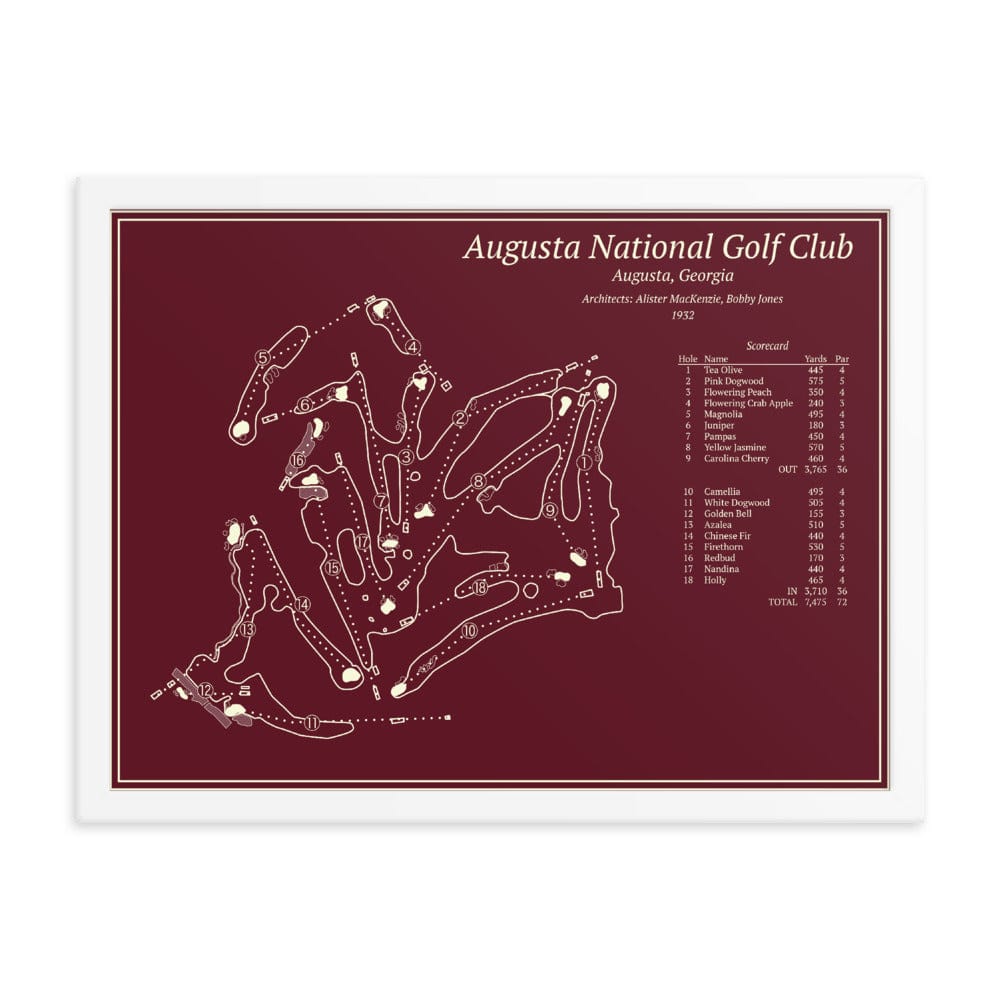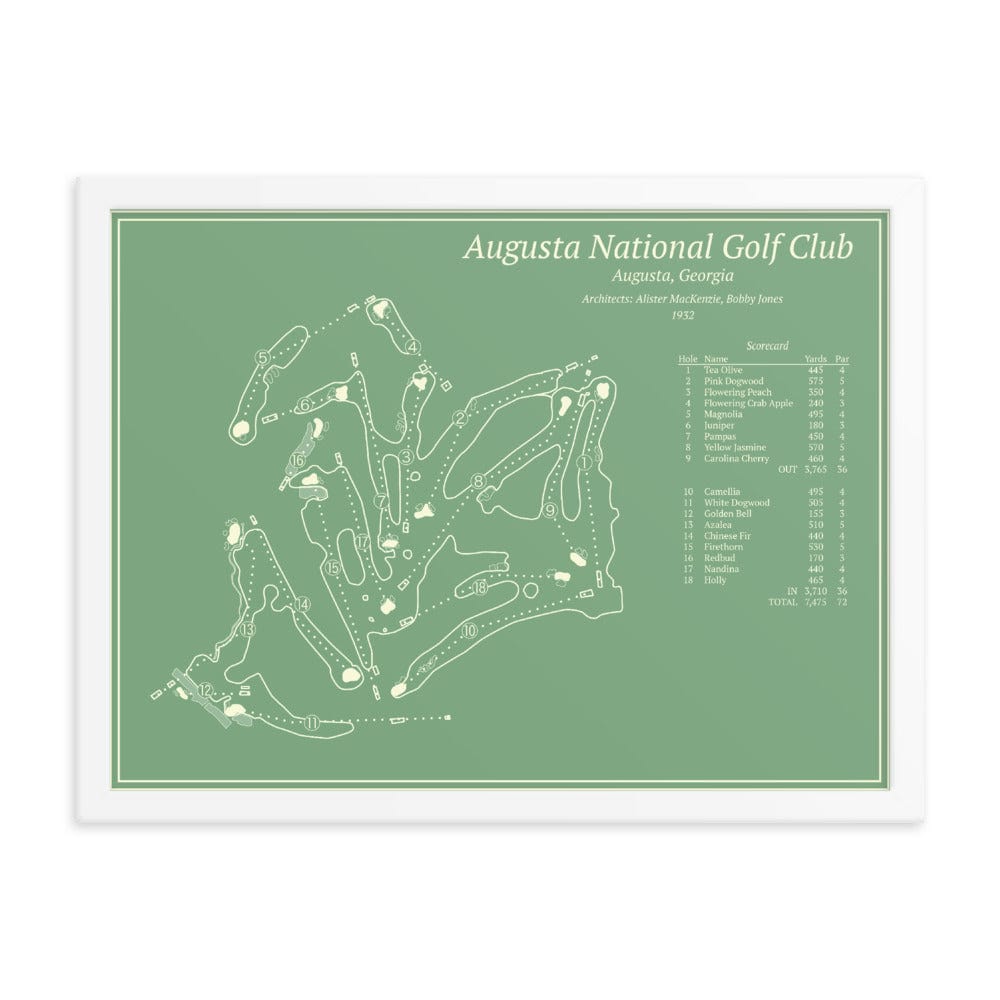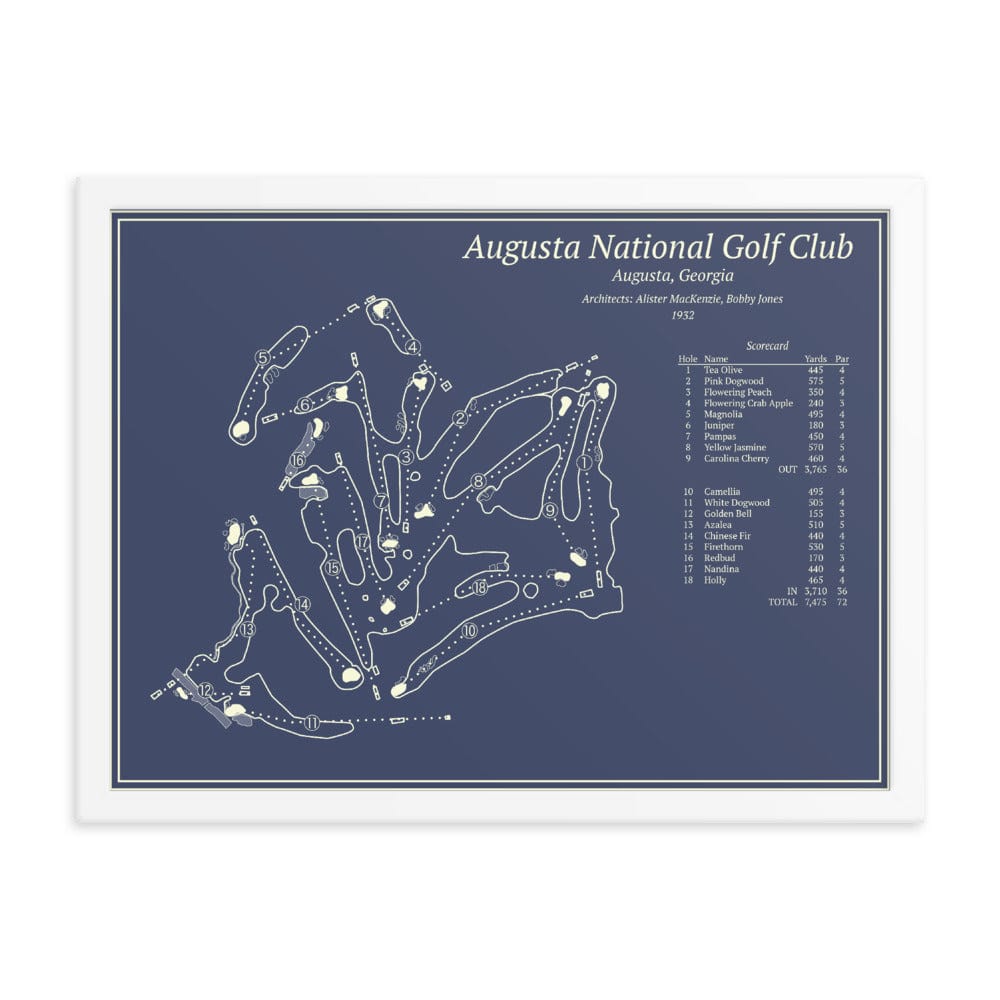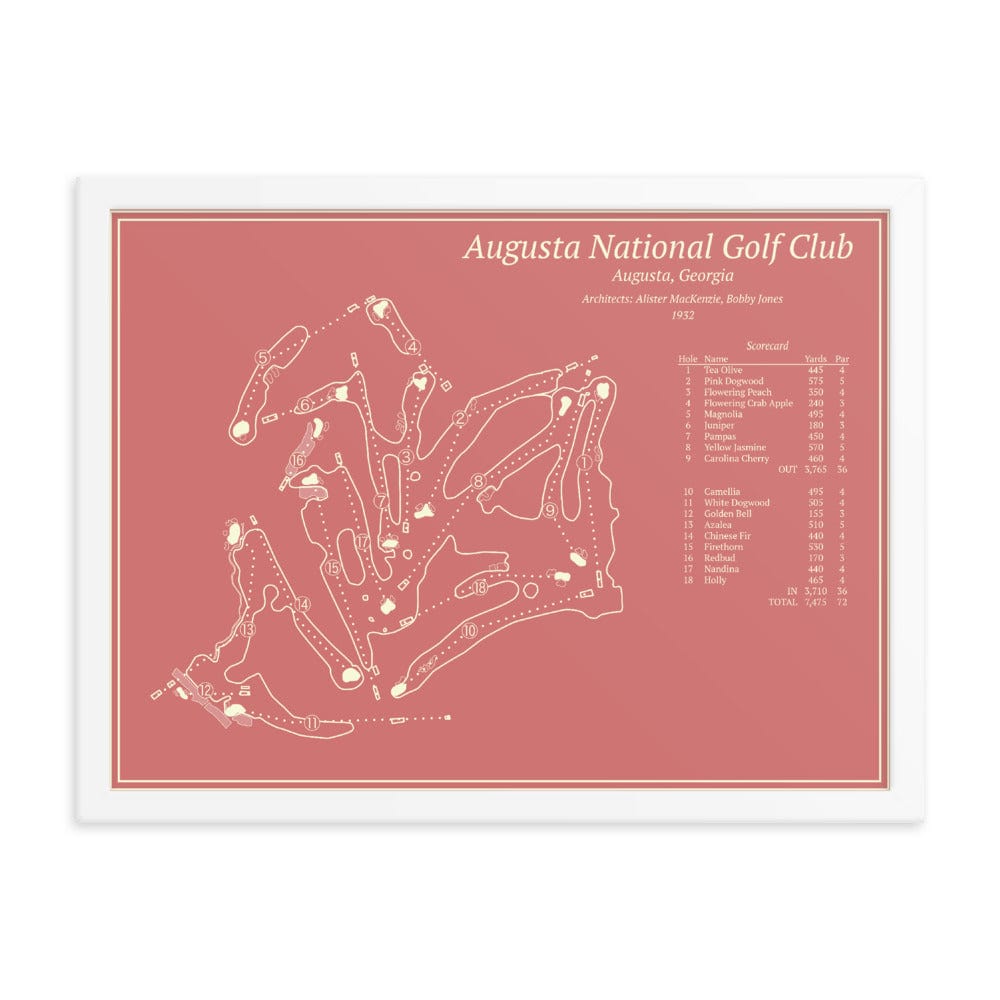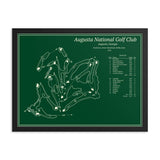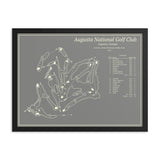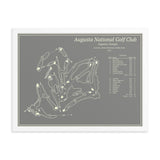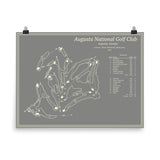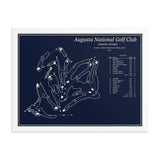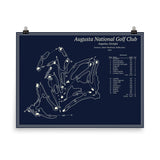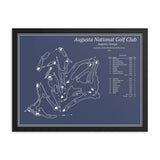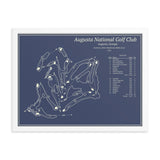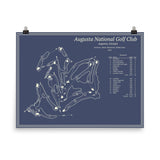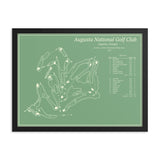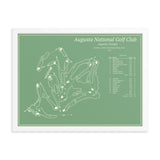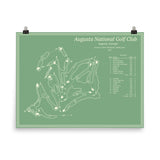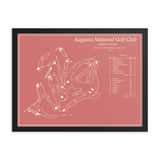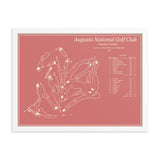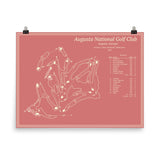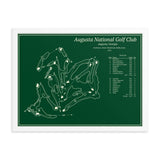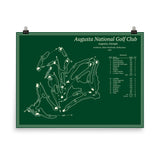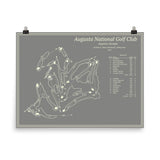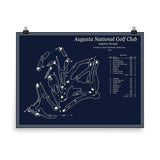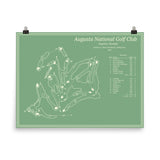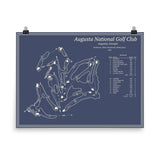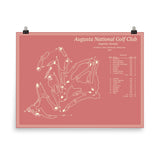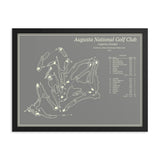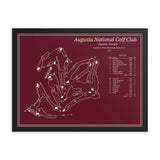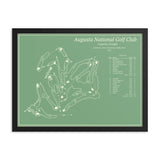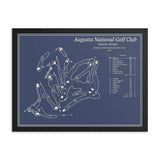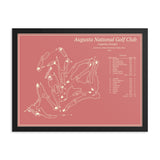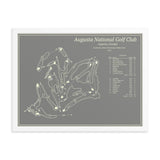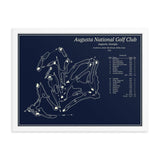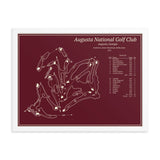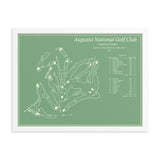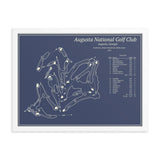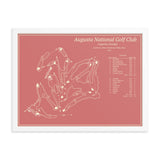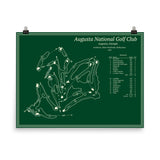 Augusta National Golf Club
Augusta National -- home to the Masters tournament and the holy grail for most American golfers. Augusta was built in 1932 by Alister MacKenzie at the instruction of the legendary Bobby Jones, who sought to create a venue worthy of hosting world-class tournaments. Soon after opening, Augusta began hosting The Masters, which would evolve into America's most prestigious golf tournament. Augusta has been home to some of the finest moments in the history of golf, including Gene Sarazen's "shot heard round the world" double eagle on the par 5 15th in 1935, and Tiger Woods' chip in on 16 in the 2005 edition of the Masters.
Standard orders ship within 1-3 days after order is placed. Custom orders ship within 14 days.
Augusta National Golf Club